Try Something New This Summer!
Published by Fern Pearson 1864 days ago
Join Us for Our Thames Lates Experience This Summer!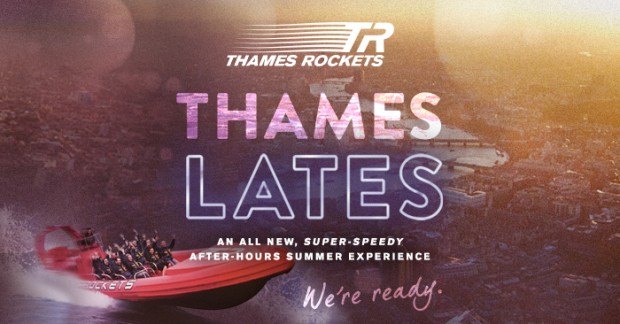 Summer may be coming to an end but the good times don't have to!
Make the most of the last weeks of an amazing summer and join us for our Thames Lates experience. See London's landmarks twinkle at sunset, blast up the Thames at high speed then cruise back to the London Eye Pier with a complimentary cocktail in hand!
Leave the kid's at Granny and Grandpa's for one last time before it's back to school. What could possibly be better?!
What can you expect? Here's the Thames Rockets '3 Point Plan' for a perfect summer's evening:
1. 50 minute part-guided - part speed experience along the river Thames taking in all the sights in the summer dusk sunlight.
2. A delicious cocktail made by the renowned London Cocktail Club served as you pass back under Tower Bridge at sunset.
3. A fantastic summer soundtrack, skillfully put together by Oslo Hackney regular DJ Mikee Snooze. 
"It was a sightseeing tour, thrilling experience and karaoke night all wrapped up in one!" – Blogger, Katie (whatkatiesdoing.com)
Our high speed summer speedboat rides are sure to take your breath away, with such a unique way to see the city Thames Lates is perfect for date night or mate night!
*Thames Lates trips are available Thursday, Friday and Saturday evenings departing from the London Eye Pier.
BRAND NEW FOR 2018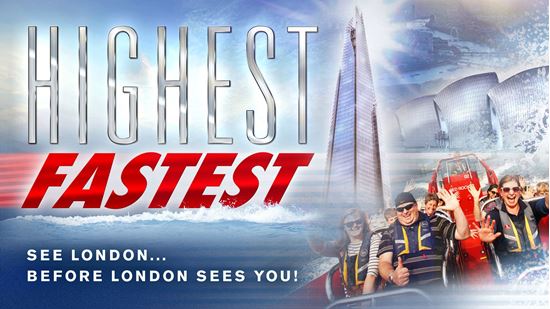 Looking for a last minute adventure for all the family this summer?
Join us for the highest view of London and the fastest speedboat ride on the Thames!
We've partnered up with The Shard to bring you two unique journeys in the capital when you combine our ultimate all-speed experience 'Break the Barrier' with The View from the Shard on the same day!
 
HIGHEST: Get the adrenaline pumping with Europe's highest viewing platform! It's time for you to experience the best panoramic views of London at The View from the Shard 800ft above the ground!

FASTEST: Break the Barrier departs from St Katharine Pier for an all-speed blast to the mighty Thames Barrier and back. Twist and turn with music taking you from the modern day all the way back in time to the 1950's.  
Are you ready? 
Like this blog?
You'll love these trips!