Welcome to
London's No.1 Outdoor Activity
London's best sightseeing speedboat tour operator.
Book your tickets online or call our booking hotline on 020 7928 8933.
Our Experiences
Something for everyone
Type of adventure
Show me everything
Packages
Make a day of it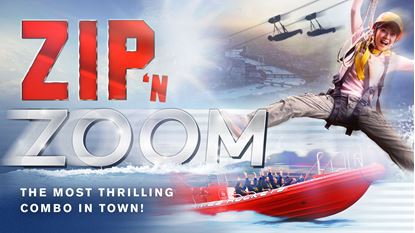 Seasonal
Book early for our special Christmas, New Year and Easter tours.
Private Charters
Your very own private and exclusive sailing.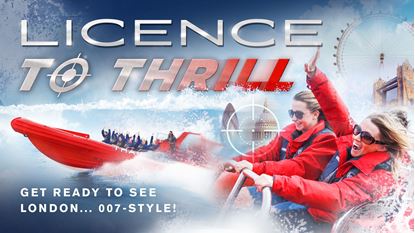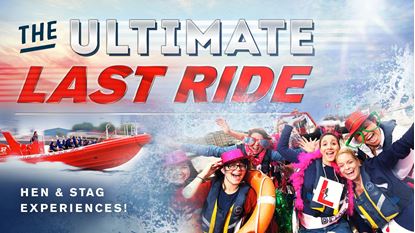 About Us
The Fastest River Thames
Speedboat Experience!
Ever noticed that everyone is looking for that one special, unique, stand-out activity in London? The proud owners of an experience they can take home and tell anyone and everyone about? The one attraction that went above and beyond all expectation… 

Going above and beyond underpins everything we do here at Thames Rockets. Whether we are part of your birthday celebrations, your family trip to London, your work do or even your stag party – our passengers return time after time to enjoy everything speedboat sightseeing has to offer, all with that little extra sprinkling of Rocket magic as we enter the high speed zone. 

The best guides, the most experienced skippers and the most cutting edge speedboats on the river Thames are just a part of why we're #1, but don't take our word for it - just check out our TripAdvisor reviews to see what our valued customers say about their experience with us!
Thames Rockets – London
sightseeing with a twist!
See over 20 iconic London landmarks and sights on our Ultimate London Adventure on-board the newest fleet in the UK, take in the mighty Thames Barrier on our Thames Barrier Explorer's Voyage, or go all out with our all speed Break the Barrier – we put something special on for everybody passenger and for every occasion, and the personal touch guaranteed each and every time we sail.
With quick witted guides and super skilled skippers guiding you every step of the way through the capital, you can find that special London highlight with Thames Rockets. Just check out our TripAdvisor page with over 7000 fantastic reviews – a direct result of our valued passengers raving about their time with us online!
Quite simply we love what we do, because we do what we love. That's why we have received numerous 'Best Tourist Attraction' awards, 5* from TimeOut, cruised our way through 7 consecutive 'Certificates of Excellence' from TripAdvisor earning a place in their esteemed Hall of Fame. Most recently Thames Rockets were awarded "Family Friendly Attraction of the Year, 2017" by VisitEngland and we're still raring for more.
So it's time to see what all the fuss is about. Isn't it time you came aboard and tried the best?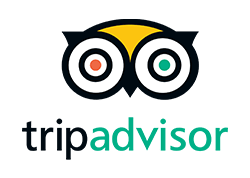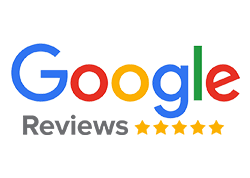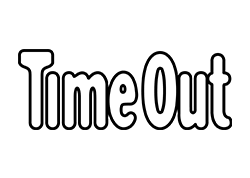 "Please choose to do this on the Thames!"
This activity is full of value on the Thames: 1) You will see so much, 2) It will almost always be good weather, 3) You really have a good thrill. DEFINITELY BOTHER DOING IT IN LONDON!
"Best experience in London"
We absolutely loved the entire experience , Geoff our tour guide was hilarious and made the experience amazing. I would definitely recommend this to all my friends. My 6 year old said it was so much fun and wanted to ride again.
"Great"
Everything was perfect, I went with a foreign school group of about 14-16 year old boys, they loved it! Geoff and Nick were amazing. I had to translate whilst Geoff told us about the historical buildings, he was so patient and made us all laugh. Very Highly recommended!!!
"Birthday surprise"
It was a blast x the staff were really friendly and very informative lots of fun for everyone want to go again
"Superb"
Brilliant experience, really enjoyed it, highly recommend. Great service and very efficient, everything as promised.
See more reviews
Meet the team
Omar Ibrahim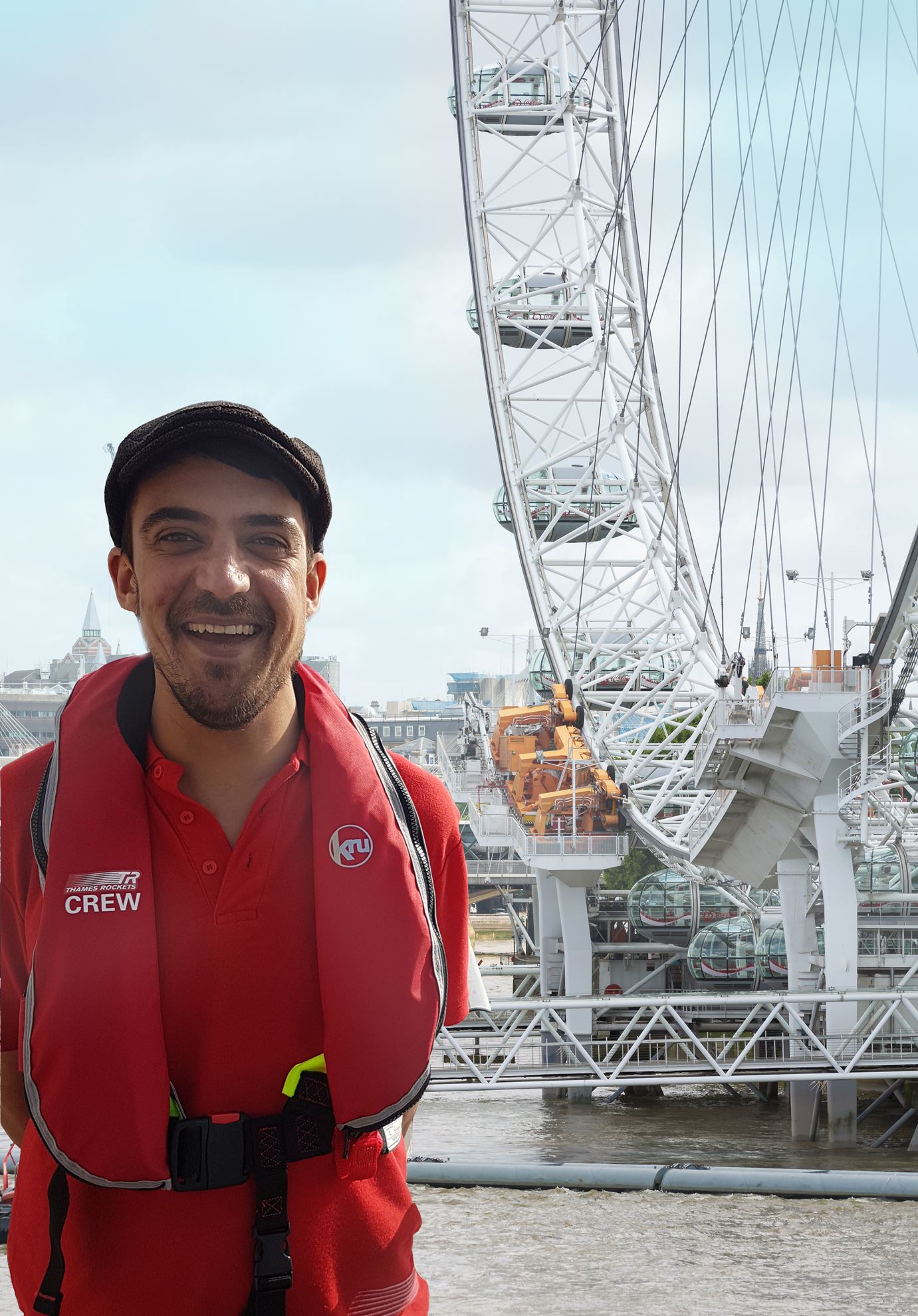 Omar came to Thames Rockets recently in 2018. A successful stand-up on the comedy circuit he has quickly transferred his skills and witty repartee to the water. Always ready with an acute observation about the most ordinary of things, Omar's tour will take you on a wry journey through London's most unusual history.
Phil Hammond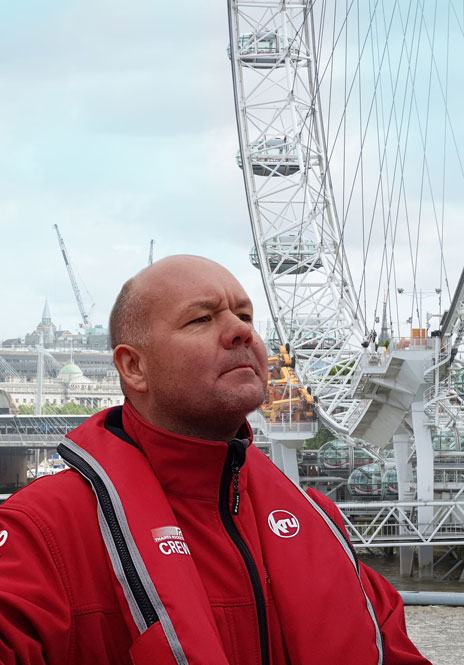 Phil has enjoyed a varied career both on and off the water. On the Thames he has been a long service member at Shadwell basin skippering safety boats for varying schools - both sailing and power. A regular sailor Phil has travelled the world (most recently the Caribbean) working on ships of all shapes and sizes. A few years ago Phil decided to leave his long term management role in the city to follow his passion of all things boats. He approached Thames Rockets... and the rest is history!
My favourite Thames Rockets experience
Break the Barrier (40 mins)
Scott Edwards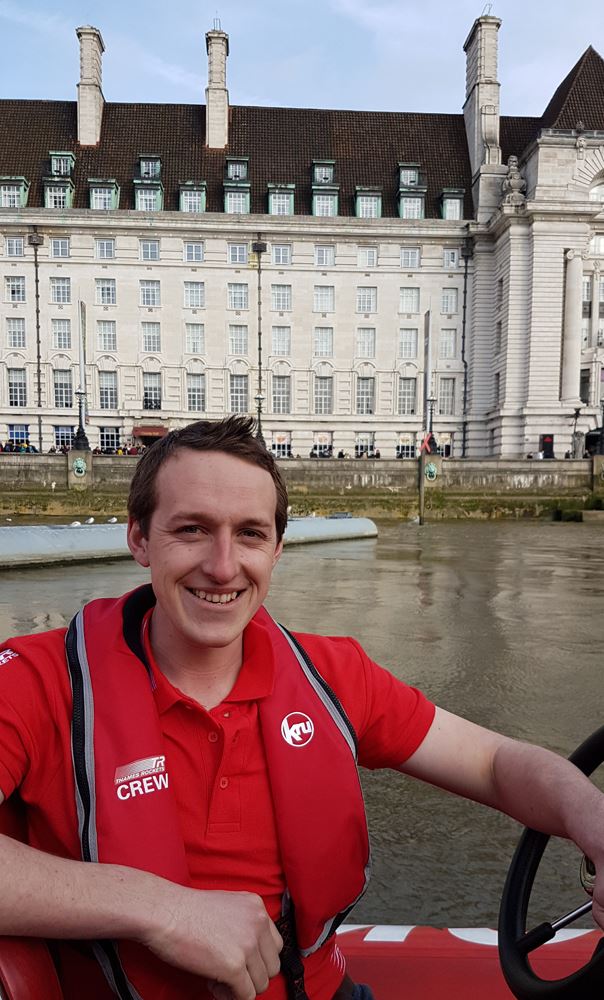 Scott joined Thames Rockets in 2016. New to the river then, Scott has quickly picked up all the skills and the know how to establish himself as an expert in all things speedboats! Part of our Fleet Support team Scott is responsible for our fleet running in tip top shape at all times - whatever the weather! A man of principles and procedure, always striving to provide the best trips, Scott continues to grow with Thames Rockets early in his career.
Nick Smith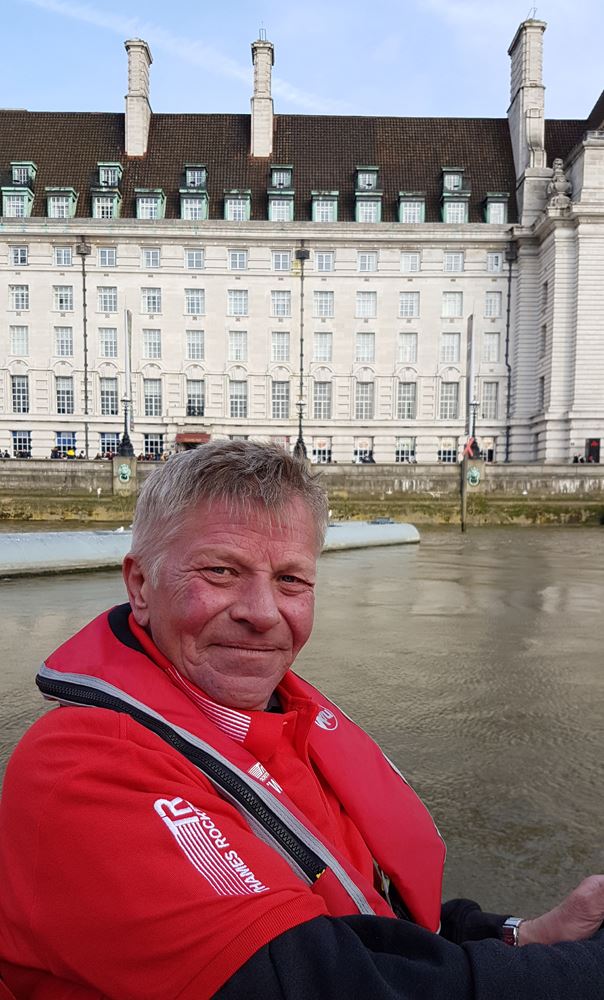 Nick was born in the Thames in 1834 and has worked on, near, around and within it ever since. Famous for his range of sandwich fillings including ham, ham and cheese, ham and pickle, ham and ham, ham and coleslaw and ham with jellied eels, if you are feeling peckish be sure to ask Nick for a bite. One of the most dedicated members of the skipper team, Nick continues to provide the best speedboat rides in the capital in the way that only he can.
Matt Prendergast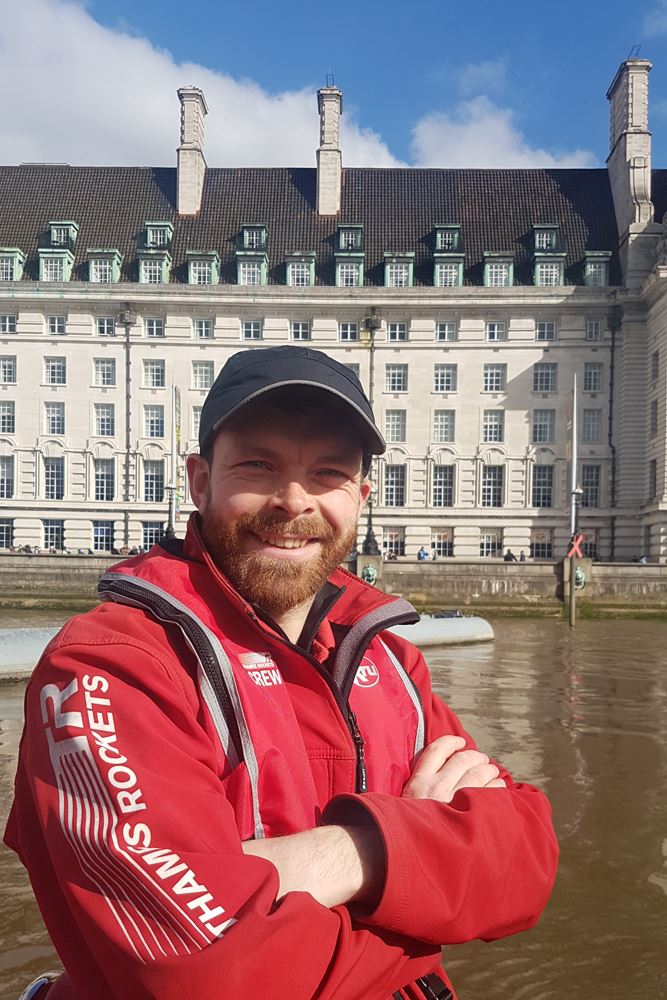 A Northerner who has lived in London for so long his accent is skewed beyond all recognition- some people hear Welsh, some Scottish, but nobody ever hears the no-nonsense Boltonian ringing over the waves of Old Father Thames! Matt has worked at Thames Rockets longer than most, which is very strange as he is the youngest looking. To be found on stage and occasionally on the telly when not on a speedboat. He has spent the last few years with Thames Rockets throwing ropes & honing his skills on the boat to the point where he now happily refers to himself as a 'Professional Shouter', a skill that comes in handy at any pub quiz (which sometimes makes its way onto the boat) and yelling at children who push into the bus queue. Matt's motto is 'you learn something new every day'!
My favourite Thames Rockets experience
Ultimate London Adventure (50 mins)
Charlie Matheson
When Charlie started Thames Rockets back in 2006 the idea was simple: to bring a new wave of sightseeing experience to London. Little did he dream that all these years later it would grow to be one of the most popular ways to see the capital. He carefully crafted the formula over years of experience to include the fastest, most comfortable speedboats, the most experienced skippers and the funniest and most personable guides in the business. Charlie believes even the most successful London attractions should have the customer experience at the heart of everything they do - so guarantees that each and every visitor will have first class personal service through every moment of their time with Thames Rockets, and certainly guarantee all the thrills and spills that have made Thames Rockets the #1 London attraction on TripAdvisor. He can't wait to welcome you on board!
My favourite Thames Rockets experience
Thames Barrier Explorers Voyage (80 mins)
Stacey Evans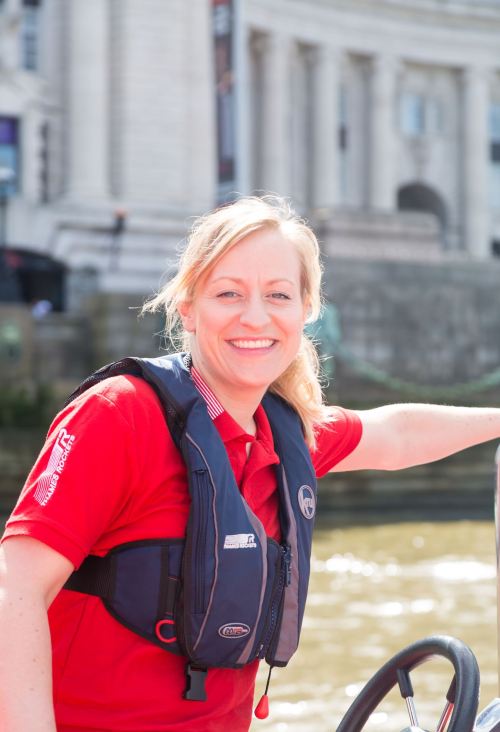 Stacey is from the grim north (specifically Manchester) and when not walking whippets or wearing her entire collection of flat caps she enjoy dining in the finest restaurants in London. Someone employing her to be on a speedboat showing new friends this fantastic city never fails to surprise her! She won't lie – her job is pretty cool. She hopes that eventually she too will have the weathered face of an old sea-dog. It is then she will change her name to Captain Barry and talk only in vowels. That's what 'sailory' folk are like, isn't it? Is anyone out there selling any parrots? Stacey's interested… In fact, if you are very lucky, she may be conducting her tours as her alter ego: Pirate Geoff.
My favourite Thames Rockets experience
Thames Lates (50 mins)
James Lockhart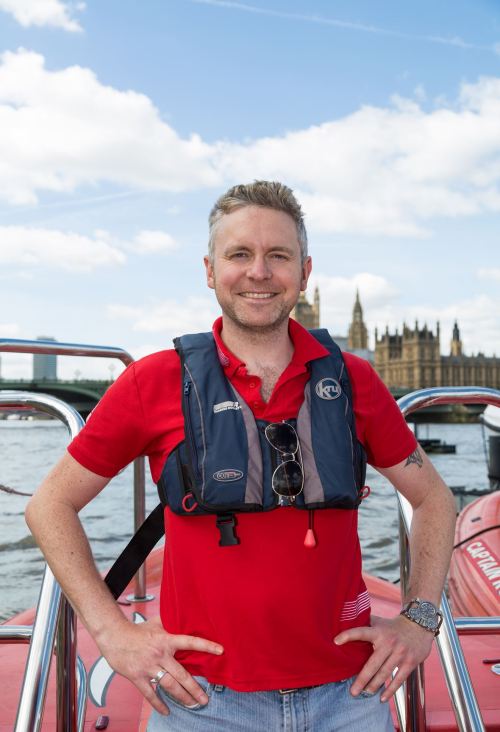 James joined Thames Rockets fairly recently but has learned so much in that time. Now he can tie literally thousands of knots and can talk about London until the end of time. A huge Sci-fi fan we would advise you not to mention Star Trek or Doctor Who whilst on board as he will probably bore all the other guests senseless! Always ready with a cheeky smile James hopes to meet many of you out on the water soon!
My favourite Thames Rockets experience
Thames Taster (15 mins)
Geoff Arnold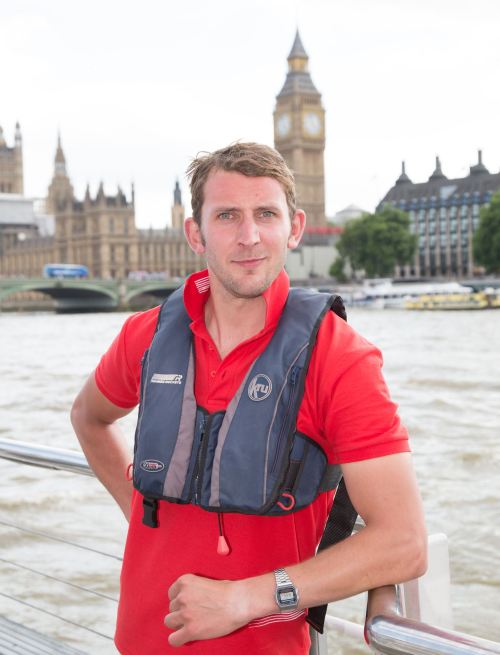 Well, here we are. River - check. Speedboats - check. Skipper - check. Now all we need is... oh yes - GEOFF! Chances are you'll have Geoff (or one of his super talented colleagues) as your designated guide for your time on board. They're all trained performers - actors, comics, magicians - you name it! All ready to show you the amazing sights of London. They like to think of our tours as more of a 'funny chat'. So forget the long boring stories of kings and queens and lists of dates - did you know that it is officially illegal to die in Parliament?! I know! How do you stop that? And what are the consequences for you if you do...?!
My favourite Thames Rockets experience
Captain Kidd's Canary Wharf Voyage (50 mins)
Angela Dunn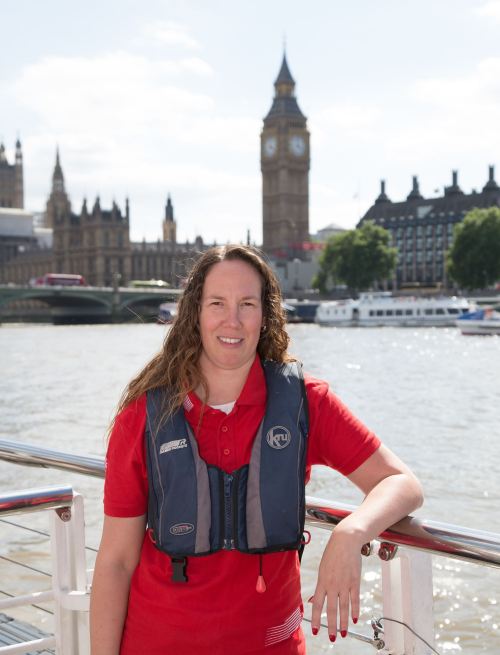 As Bookings and Accounts Manager Angela is responsible for ensuring that Thames Rockets vessels are scheduled to sail each and every day. Meeting partners and resellers is also a large part of her role but her favourite area is the customer service Thames Rockets strive to offer each and every passenger. She's been part of some really memorable bookings from 90th birthday parties to Olympic Athletes going out for a spin. Nothing however beats being on the pier on a busy Saturday and seeing everyone arrive back grinning from ear to ear from their trip. That's when she knows Thames Rockets have done the job!
My favourite Thames Rockets experience
Break the Barrier (40 mins)
Mike Mac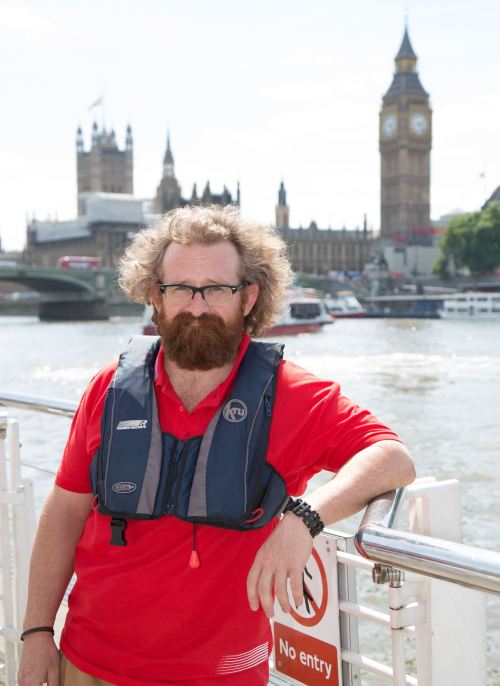 In an underground testing facility at the Thames Rockets secret hub an experiment was underway, the mission was to create a super Thames tour guide by genetically combining the cuteness of a puppy, the swimming skills of a fish and the knowledge of an Encyclopaedia Britannica. Unfortunately there was a bit of a mishap involving an LHC (Little Hadron Collider), a biscuit, a warm tea spoon, and the subject was imbued with the cuteness of a fish, the knowledge of a puppy and the swimming ability of the Encyclopaedia Britannica – and Little Mike was created!
My favourite Thames Rockets experience
Thames Barrier Explorers Voyage (80 mins)
Jane Kelly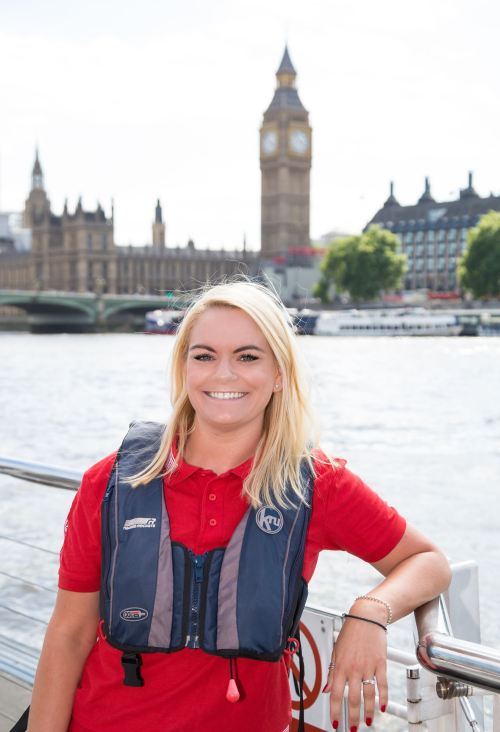 Jane joined Thames Rockets over 10 years ago and hasn't looked back since. As General Manager she has overseen the growth of this unique business including the introduction of a whole new fleet, driving the company to #1 on TripAdvisor and securing a second world famous departure point. Always ready with coffee in the morning and wine in the evening, Jane continues to push Thames Rockets to the limits whilst never compromising on quality.
My favourite Thames Rockets experience
Thames Lates (50 mins)
Mike Cole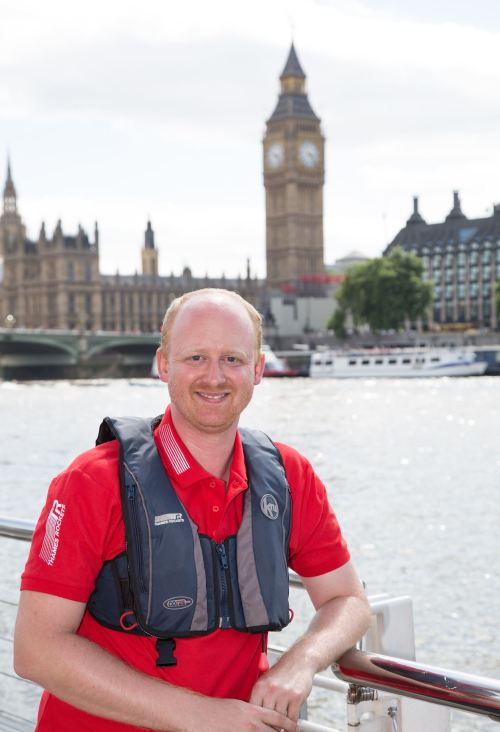 Mike joined Thames Rockets in 2011 as a guide. Ever since he has tried his hand at pretty much every job in the company, becoming Head Guide in 2014, gaining his skipper qualifications in 2016 and becoming Assistant Manager in 2017. Responsible for kit, crew and the continuous supply of tea to Thames Rockets HQ Mike is always on the lookout for the next best thing for Thames Rockets to offer.
My favourite Thames Rockets experience
Break the Barrier (40 mins)
Ian George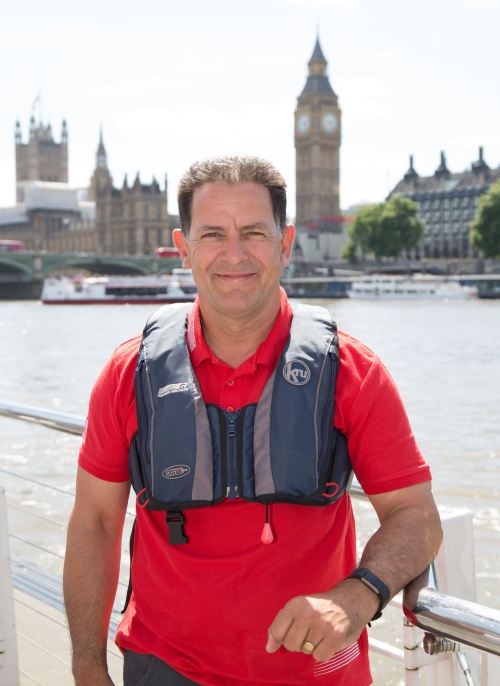 Ian served with the Wapping River Police for over 20 years before joining Thames Rockets. A powerboat instructor, keen sailor and dedicated family man his new career with Thames Rockets allows him to meet many different people who come to enjoy our trips. Ian considers it a pleasure to provide everyone with a unique, thrilling adventure that hopefully they'll remember forever. A big hello to the many thousands he has already met, and he hopes to meet many thousands more of you over the coming years. Full speed ahead!
Andy Gardiner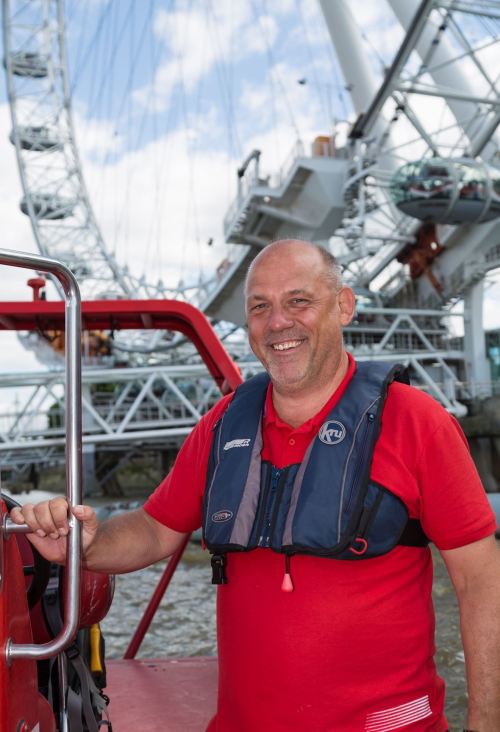 Ex-Wapping River Police skipper Andy has been with Thames Rockets for over 5 years. Bringing his unique brand of British 'force' humour to the team, you'll be in safe hands if he greets you onto his vessel. Always happy to share his knowledge of the river, although you will probably have to endure listening about his latest 'Hot Tub' purchase...
My favourite Thames Rockets experience
Thames Taster (15 mins)
Corporate experiences
Something for business
We specialise in providing an event unlike any other. We can guarantee that your company day out will be fun, exciting, stress-free and enjoyable for everyone from your interns to your CEO.
Contact us
Find out more