Things to do in London in the Easter holidays 2023
Published by Maisie Walker 264 days ago
Can you believe it is nearly Easter already?! Which means you must be looking for things to do during the Easter Holidays 2023! 
Well, look no further - because Thames Rockets have got the perfect list of London activities to keep the kids entertained during this Easter Half Term 2023.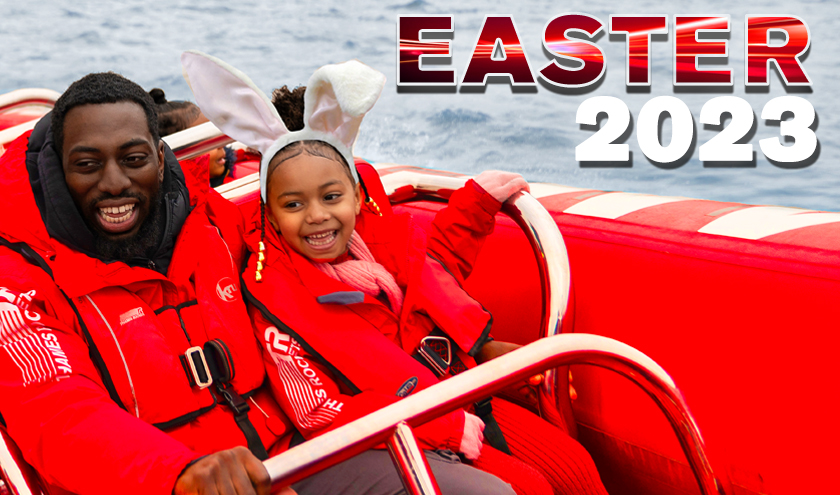 When is Easter Half Term?
School Easter half term dates can vary across the country but the Easter Holidays 2023 fall roughly between Monday 3rd April and Sunday 16th April 2023 with Easter weekend being 7th April - 10th April 2023. 
Looking for something to keep those little daredevils entertained? Or perhaps you want to take the kids on a London staycation to show them all of the incredible city sights? Whatever you're looking for, Thames Rockets have got something for everyone (not just for kids!) 
Check out what Thames Rockets have to offer this Easter 2023…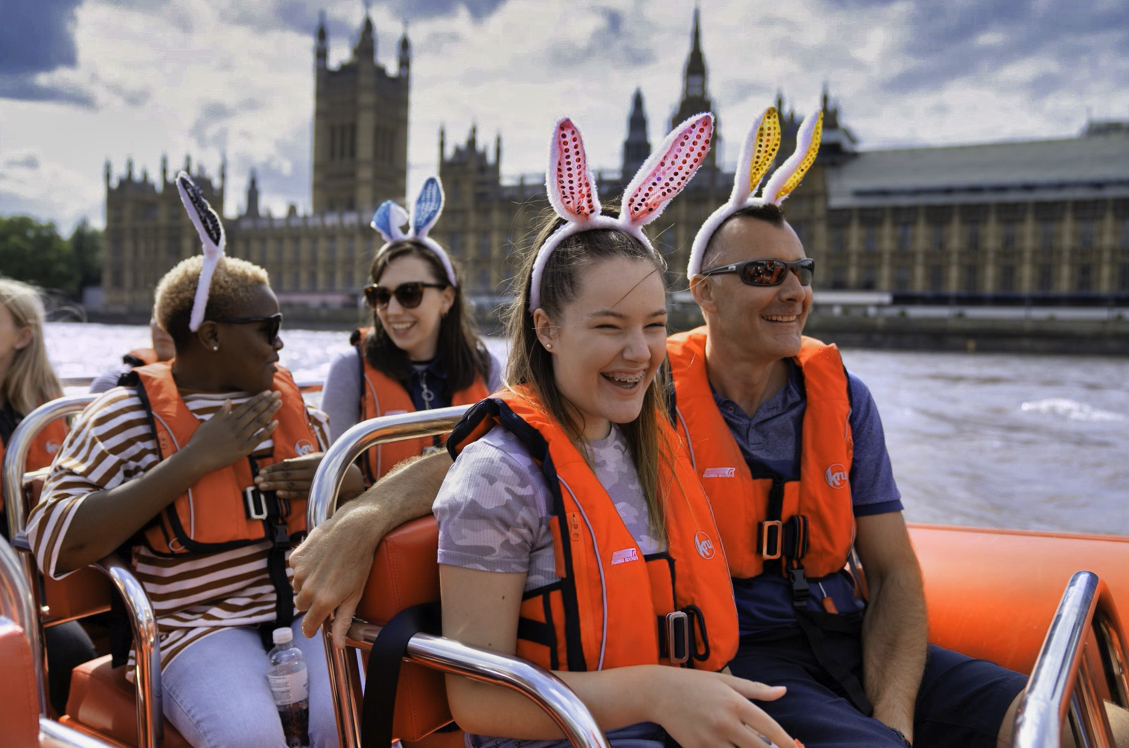 Easter Half Term Activities: 
The all-round family favourite: The Ultimate London Adventure… (suitable for all ages)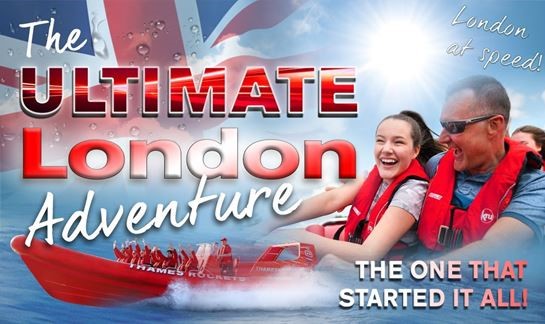 Hop aboard and hold on tight for our most popular, family friendly favourite! Our Ultimate London Adventure gives you a taste of the very best London city sights, topped off with an incredible BLAST through Canary Wharf at 35mph! Begin with a gentle cruise through London Town, starting off at the London Eye Pier. Laugh along with your very own professional actor guide as you immerse yourself in all that London has to offer. If you're looking for a family-friendly all round incredible experience - hop on board for our Ultimate London Adventure. 
The all-speed, daredevil day out: Break The Barrier… (Recommended 10+)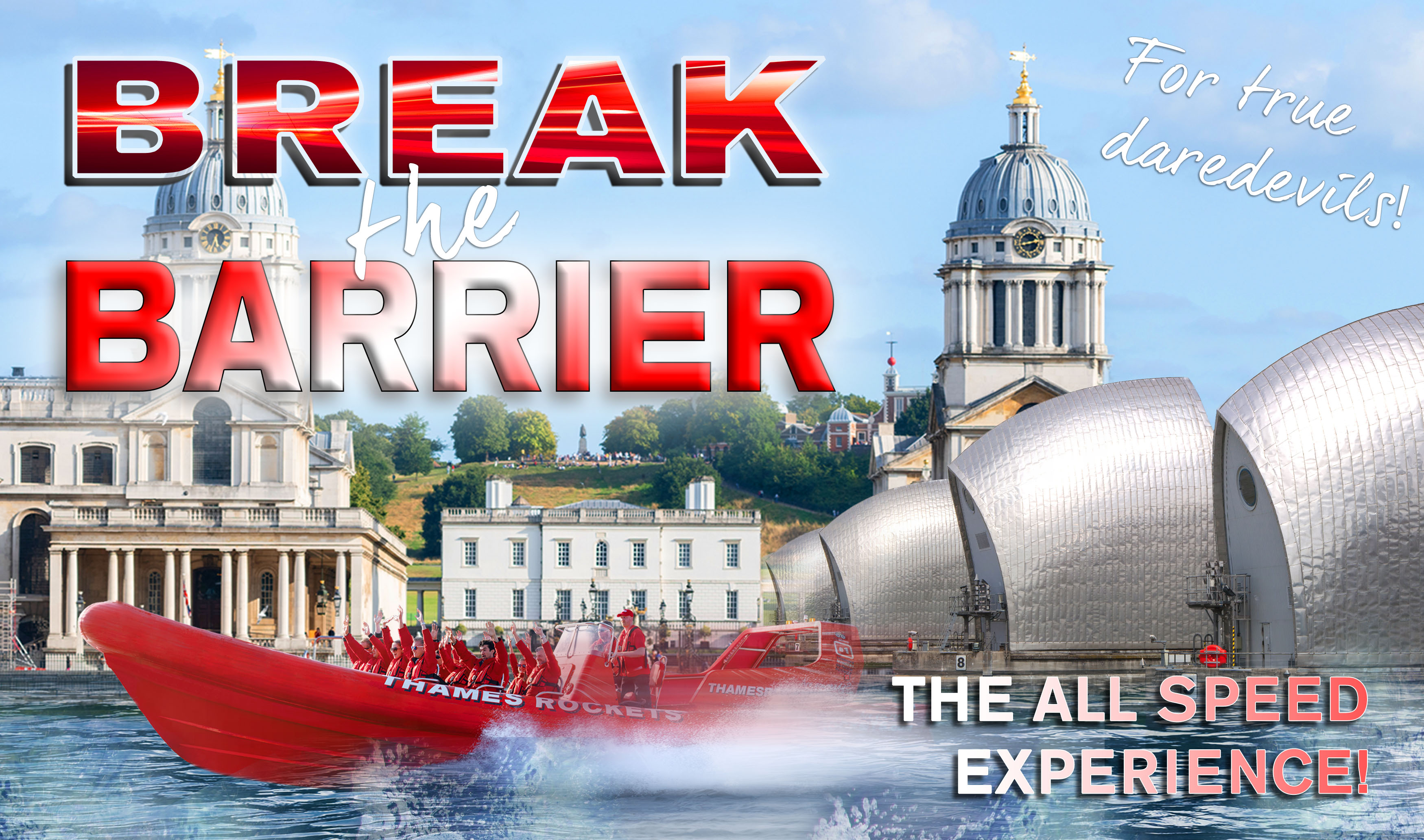 Take to the river 21st century style and join us for the fastest, fiercest most fantastic speedboat experience in London! Hop aboard at Bankside Pier (Next to The Globe Theatre) and get ready for 45 minutes of pure, adrenalin-filled speed! Fly through Canary Wharf, past the legendary O2 Arena and straight through the Thames Barrier. See a part of London you may not have seen before, whilst singing to classic tunes and bouncing across the river at 35mph! If being a daredevil is in your nature, then add this to your London bucket list. 
Iconic views from above and below: Rocket Revolution… (suitable for all ages) 
Looking to experience all that London has to offer with a little bit of tourist flare? Why not hop aboard our red rocket speedboats for a 50 minute part sights, part speed experience - followed by 30 minutes of sightseeing on the iconic London Eye! There is simply no way you can visit London without trying out the two very best Tourist attractions in the city. 
The daredevil way to see London: Rocket Up At The O2… (Ages 8+)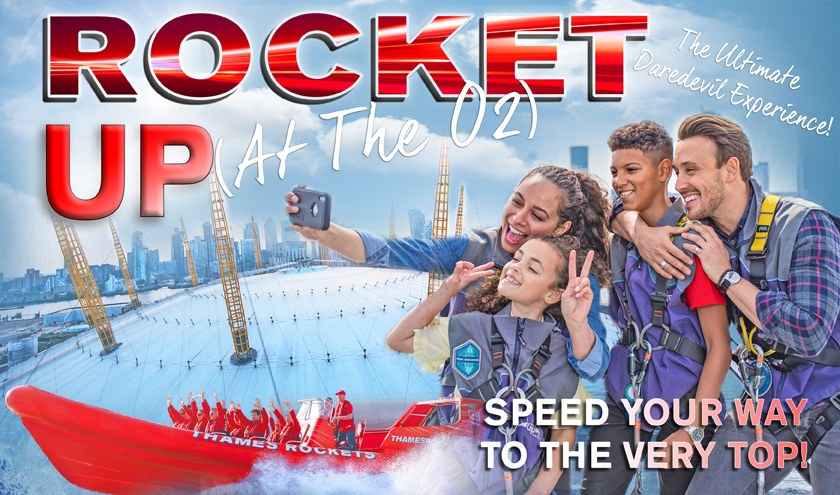 Looking for a daredevil experience? Well look no further - Thames Rockets have mastered the perfect mix of speed and height to satisfy all you adrenaline junkies out there! Strap in and hold on tight as you 'Break the Barrier' aboard this all-speed, cutting edge rocket ride! Hop on our red rocket speedboat at Bankside Pier and get ready for a 45 minute BLAST all the way to the Thames Barrier and back. But that's not all! Then it's time to make your way to the O2 Arena for an incredible climbing experience, full of sights that'll be sure to take your breath away. If you're a family of daredevils, this is for you! 
Got a birthday or celebration during the Easter half term 2023? Check out all of the amazing group experiences we have to offer below! 
 Avast me hearties…. It's time for the Ultimate Kid's Pirate Party: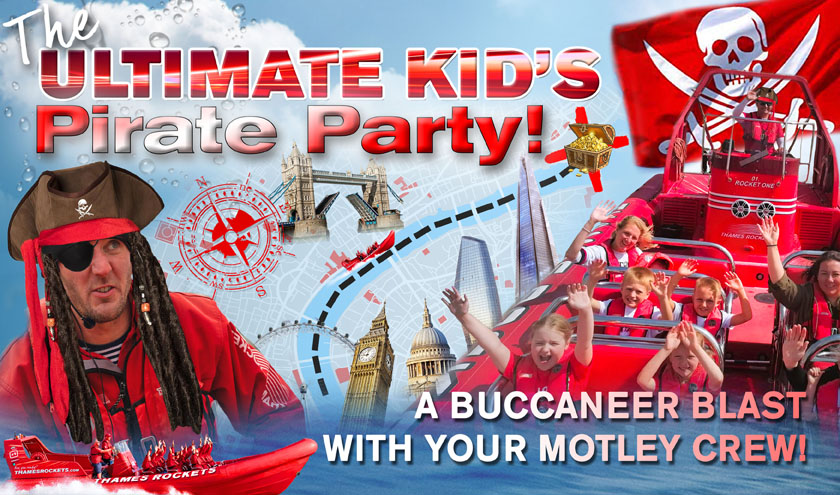 Grab your motley kid crew and bring them down to the London Eye pier for the ultimate 50 minute pirate treasure hunt - the perfect idea for a birthday party or celebration ! Keep your eyes peeled as you search for London's top sights and cross them off on your very own pirate treasure map. Once you get past Tower Bridge it's time to escape! Fly along the river Thames with your pirate gang and hold on tight - this is a Pirate ship with a twist! Once you've crossed off all the sights you'll get a hold of the treasure (a super special goodie bag full of treats!). If you're looking to do something a little different for a birthday this year then THIS is the experience for you! 
Rocket Up At The O2 (For Groups!)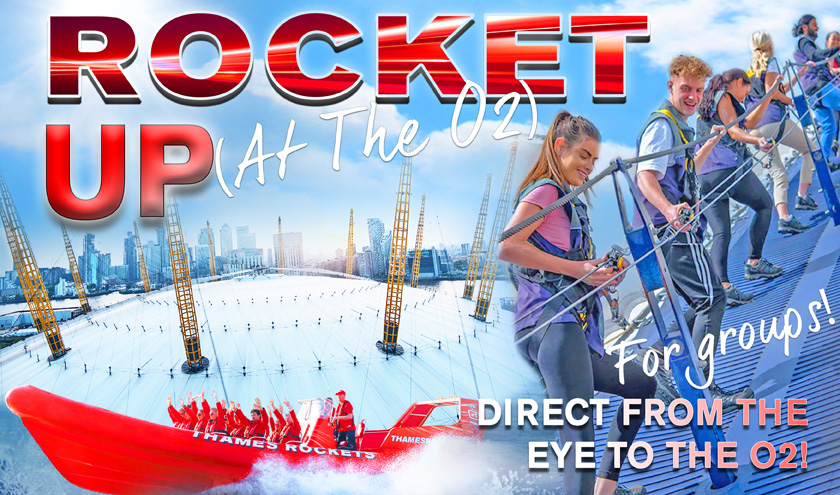 Instead of joining us at Bankside Pier, head straight to the London Eye Pier and prepare for an incredible 80 minute premium experience with ALL the sights and ALL the speed! We will take you all the way from the London Eye to the O2 Arena, where you will hop off and make your way to the O2 for a daredevil climbing experience full of amazing London sights. 
Easter Half Term 2023 is only a few weeks away and Thames Rockets are full of amazing ideas to keep the kiddies entertained. If you are looking to join us during the Easter Holidays or on Easter weekend, make sure to book in advance as it is likely we will be fully booked! 
Are you ready to experience the #1 Tourist Attraction in the UK?
Can I buy tickets on the day? 
Yes, you can buy tickets at the London Eye Ticket office or give our team a call on the day to get booked in however, we would always recommend booking a week/few days in advance to avoid disappointment. 
Do you have an age restriction? 
Most of our experiences are suitable for all ages and as long as you are happy for your children to join us on board, we are happy too! However, some of our experiences do have a recommended age/age restriction. Please see below: 
Break the Barrier - Recommended 10+ 
Rocket Up At The O2 and Rocket Up At The O2 (For Groups) - Ages 8+
To book your Easter Half Term UK experience with Thames Rockets, head to our experiences page here or click on our recommended trips on the right hand side. 
Like this blog?
You'll love these trips!