The Ultimate London Tourist Guide
Published by Maisie Walker 536 days ago
Travelling to a new city can take months to plan, especially when London is in the mix! There are so many different things to do and places to see and such little time. That's why Thames Rockets have prepared the number 1 guide to London travel - helping you see all the famous landmarks whilst turning you into the most prepared tourist around! 
1. Rocket Revolution (Thames Rockets Ultimate London Adventure + The London Eye)
Hop aboard a cutting-edge red rocket speedboat for a 35mph blast along the River Thames, past the city's most iconic Landmarks such as: The Houses of Parliament, Tower Bridge, The Tower of London and many more! Launch towards Canary Wharf whilst you listen to a mash up of classic hits that'll take you through the ages. Once returned safe and sound, it's time to arrive at The London Eye for the next instalment. 
Embark on a spin on the world famous London Eye. Take in the beautiful vista of the capital and wave at us speeding away far below…
2. Highest Fastest (Thames Rockets Break The Barrier + The View From The Shard) 

Here at Thames Rockets we know a thing or two about style which is why we have teamed up with The View From The Shard to bring you London's most luxurious, daredevil experience! Hop aboard your custom built 'Rocket' from Bankside Pier and 'blast off' at 35mph around Greenwich! Enjoy a medley of classic hits as you marvel at some of London's most remarkable landmarks. Feel the wind in your hair as we take you on a whistle stop trip past the O2 and through the Thames Barrier - but the fun doesn't end there…
You'll be ready and raring to see London from a whole new perspective as you make your way to the top of the 1016 foot Shard tower - Europe's highest viewing platform! Fall in love with the city all over again as you experience 360º panoramic views, with the added bonus of seeing a beautiful red rocket fly by below!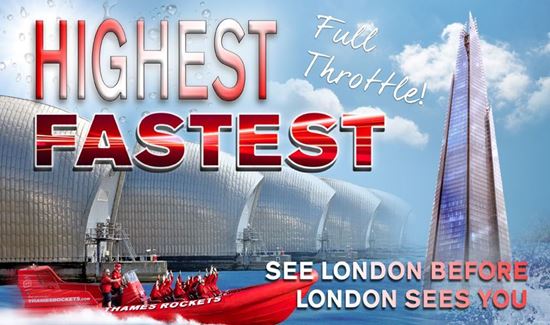 3. The Tipsy Thames Tea Tour (Thames Rockets Ultimate London Adventure + Brigit's Bakery Afternoon Tea Bus Tour)

If you want to experience London in the most British way possible, then the Tipsy Thames Tea Tour is certainly up your street! Join us at The London Eye and step on-board for the Ultimate London Adventure. Cruise along the River Thames and join our comedy guides for a London sightseeing adventure full of stunning scenery and plenty of photo opportunities! Enjoy London's iconic skyline as your Skipper cranks up the speed past Tower Bridge and blasts you through the Docklands at 35mph! Sing your heart out to feel good classics as you and your friends enjoy London's #1 speedboat tour!
All that screaming will sure work up an appetite…
Once your adrenalin experience finishes, you'll make your way to a beautifully British red bus for an afternoon tea with a twist. Not only will you be spoilt for choice with an array of tasty treats (and a glass of bubbly!) you'll be blown away by the city's culture as you drive past landmarks such as: Big Ben, Hyde Park, The Royal Albert Hall, Buckingham Palace and MANY more!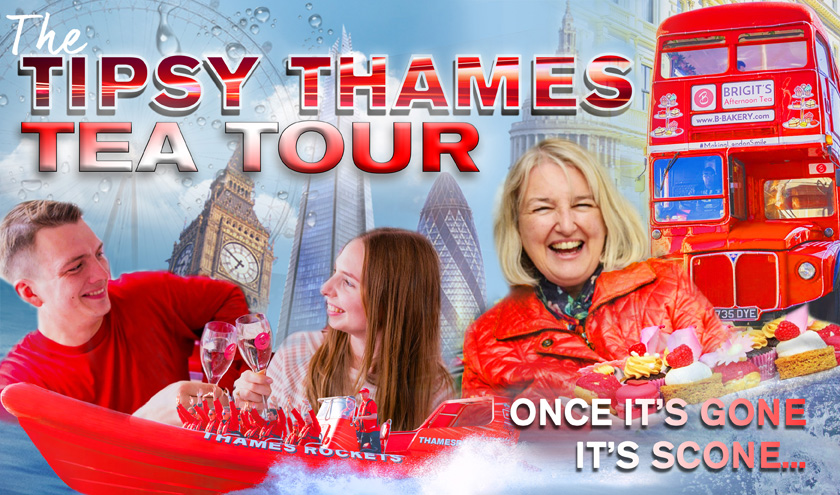 4. Rocket Up (At The O2) (Thames Rockets Break The Barrier and Up At The O2)
Looking for the ultimate daredevil experience? It's time to 'Break The Barrier' as you brace yourself for an all-speed experience aboard a cutting-edge rocket ride! Leave Bankside in your shadow as you zoom along the River Thames at 35mph and listen to classic hits that'll certainly get your heart racing! Join your very own Skipper and Guide for a fun-filled speedboat extravaganza - not for the faint hearted! 
But the fun doesn't stop there…
Hop off at Bankside Pier and head over to the O2 for an 80 minute, adrenalin-filled climbing experience on top of one of London's most iconic landmarks! Feel like an A-Lister as you stand on top of the very building that has been home to stars such as; Ed Sheeran and Beyoncé! Enjoy 360º panoramic views of the historic Greenwich landscapes (and you may even spot a red rocket fly by!)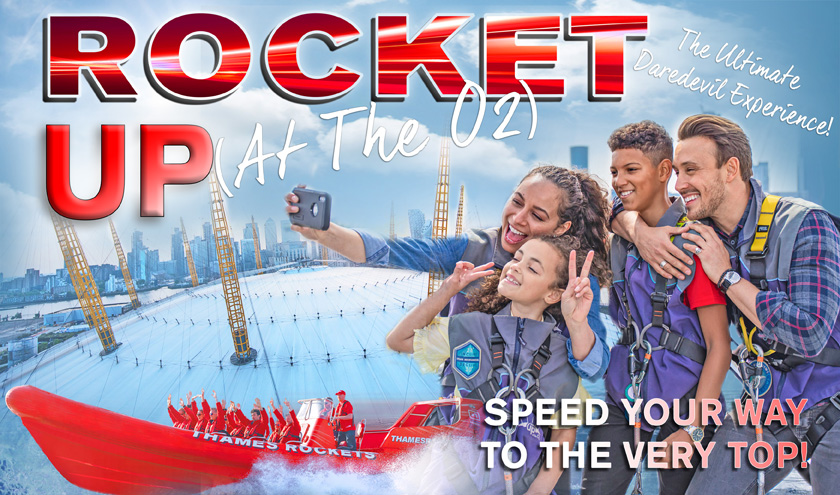 Like this blog?
You'll love these trips!