Introducing Thames Rockets SPEED OF LIGHT!
Published by Maisie Walker 751 days ago
Introducing the EXCLUSIVE Thames Rockets SPEED OF LIGHT trip experience!
This super special 'LIGHT up, LOOK up' event will make you 'beam' - FOR ONE NIGHT ONLY!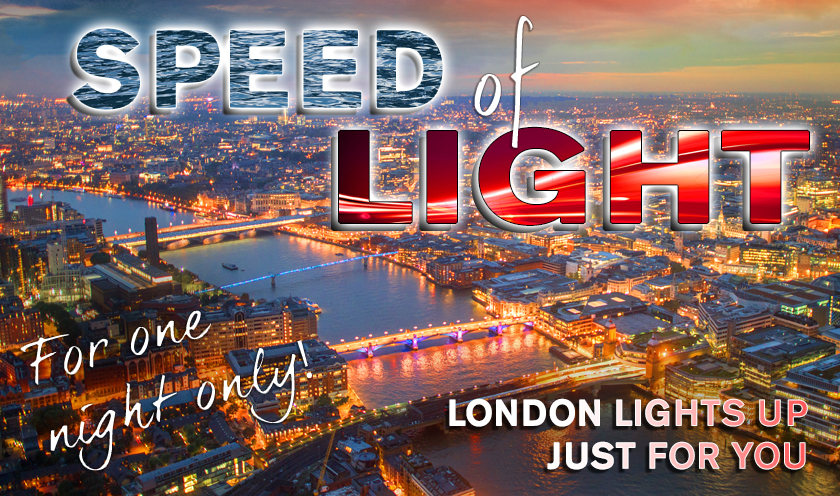 This exclusive, 'Illuminated River' experience brings to life aspects of the city, otherwise hidden after dark, and gives you the chance to see nine Thames bridges decorated with a beautiful sequence of shimmering LED lights. It has been designed and programmed by New York-based artist Leo Villareal, working with British architecture practice Lifschutz Davidson Sandilands plus 18 specialist teams - this truly has the WOW factor!
Illumination on the first four bridges was completed in 2019 and five more were completed in April 2021 - it's safe to say that after a two year wait, this night will be ONE TO REMEMBER! 
And what better way to see London than in our RED ROCKET THAMES SPEEDBOATS?

Starting at FESTIVAL PIER your EXTENDED speedboat blast will take you all the way to the O2 and back, full of twists and turns and a bespoke 'light themed' music medley as London, in turn, lights up just for you. Our unrivalled Thames Rockets guides will be on hand to talk you through each Instagrammable moment. Not only that, but they'll serve up a cocktail in your own souvenir Thames Rockets cup to keep you glowing every sip of the way.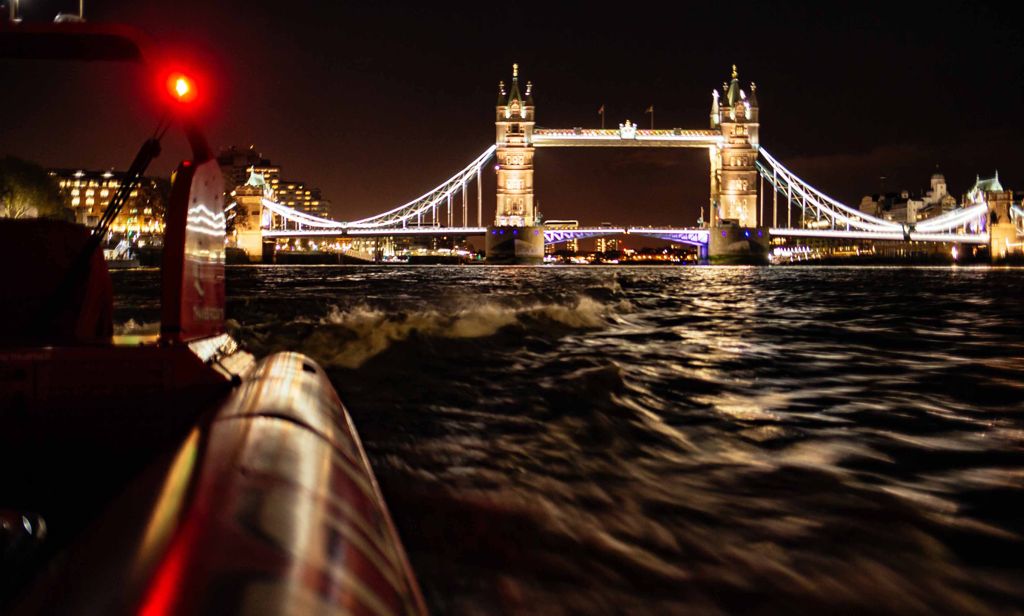 You'll be dropped off at the world famous LONDON EYE PIER with an invigorated sense of awe ready for whatever the night holds next.
With just 60 seats available for this truly unique 'one night only' event you'll need to be speedier than our speedboats for this one. Tickets guaranteed to sell out fast. Book now!

Departing exclusively from FESTIVAL PIER at 7pm on THURSDAY 23rd SEPTEMBER. Limited seats available.
ARE YOU READY?