The Best Things To Do In London This Halloween 2022
Published by Maisie Walker 420 days ago
As the nights begin to draw in, the full moon takes centre stage and the supermarkets fill their shelves with; pumpkins, halloween costumes, makeup and sweet treats, London prepares its spookiest Halloween events for all of you adrenalin junkies out there. 
The leaves are orange, the nights are darker and spooky season has officially begun which can only mean one thing… Halloween 2022 is right around the corner.
If you fancy doing something a little different for Halloween in London 2022, head down to the London Eye Pier and join Thames Rockets for a quirky London Halloween experience that will be sure to send a shiver down your spine…
This year, Thames Rockets are pulling out all the stops to bring you the best one off, hair-raising London Halloween Thames speedboat experience - perfect for friends, couples, families, kids and everyone in between!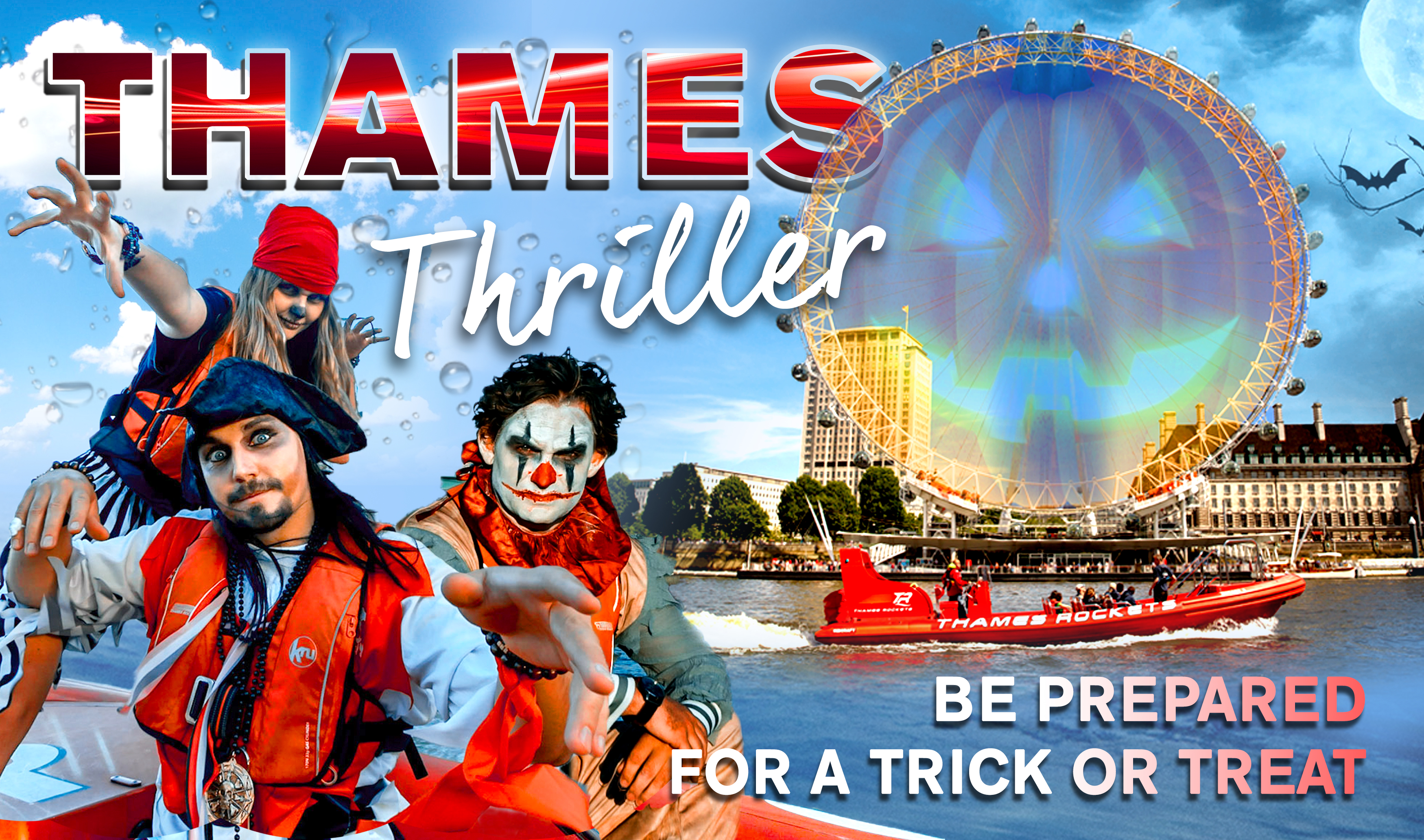 Tiptoe on board and prepare for a scare as you embark on London's #1 spooky Thames speed boat spectacular! 
Our 'creepy' crew are ready to be matched with full make-up and costume so slap on the face paint, rev up the broomstick and bring your fancy dressed friends and family because this spooky London speed boat experience is one of the best things to do in London this Halloween! 
Head down to the London Eye pier and get ready to begin your haunted horror trail…
But will there be a TRICK or TREAT in store?
Gather your fellow ghosts and ghouls and get involved in some seasonal silliness whilst your 'gruesome guide' tells some of London's creepiest and spookiest stories (all family friendly of course!). Cruise past some of London's most spine-chilling landmarks and get ready for some spooky sightings - did you know that the Tower of London is one of the most haunted places in the city?
Find out some of the spookiest facts about the Tower of London.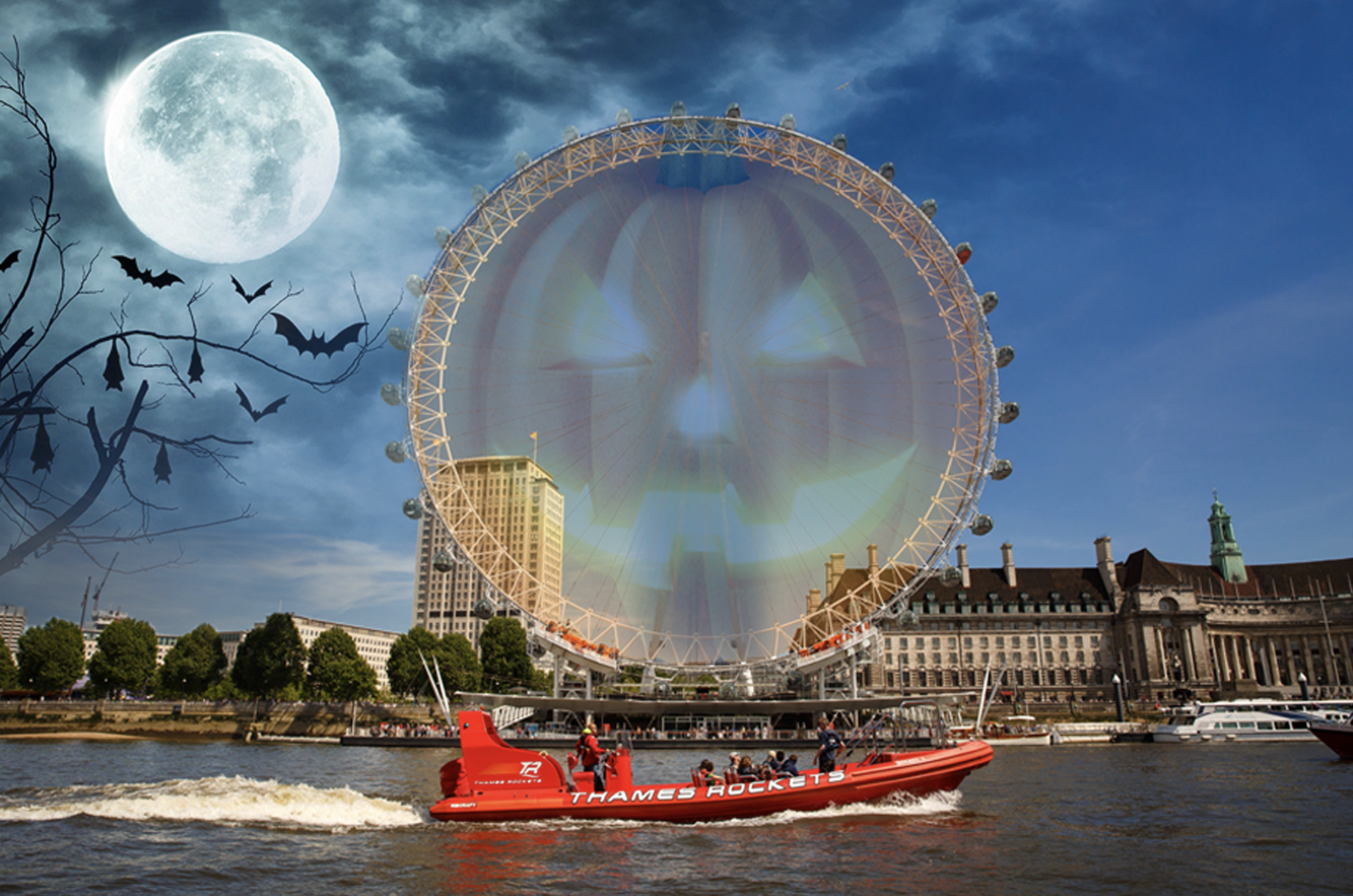 Once past Tower Bridge, it's time for the real 'fright'. Hold on tight as your 'spooky skipper' revs up your Thames Rocket to a hair-raising 35mph - but remember, the trick isn't over yet…
Feel the chill in the air as you whoosh through the docklands, past Canary Wharf and over the bumpy waters whilst listening to a monster mash up of heart-pounding Halloween hits. We want to hear the best witches cackles and the scariest screams as you twist and turn past the eerie London skyline. 
Check out the full route of our Thames Thriller experience.
Once back at Tower Bridge, take a deep breath, settle those nerves and marvel at London's most iconic sights from the famous river Thames! 
Are you prepared to be scared this Halloween 2022?
(Sailing on Saturday 29th, Sunday 30th and Monday 31st October only)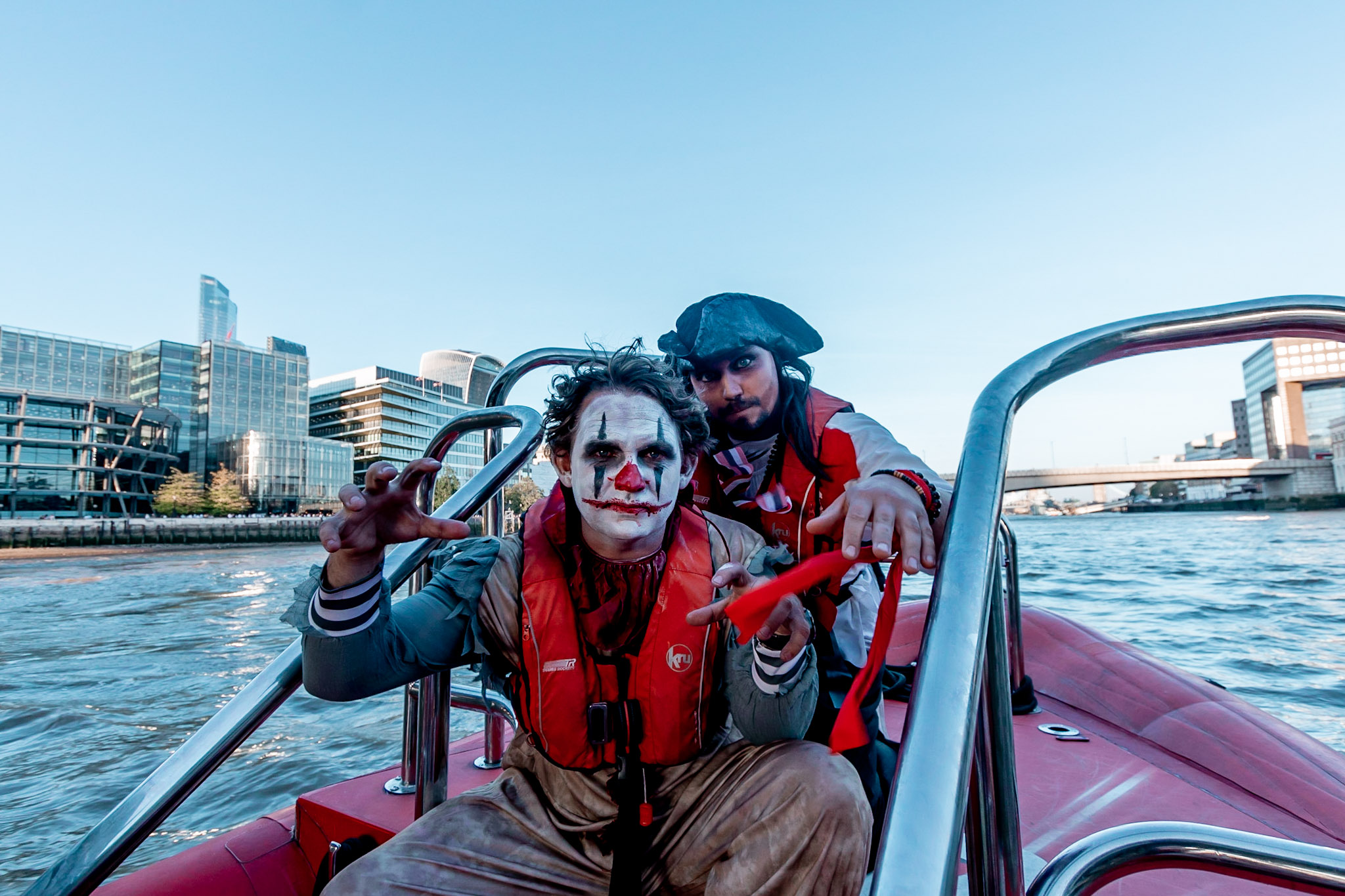 If Halloween isn't your thing, fear not! Half term is also only a few days away which means Thames Rockets are full of spectacular, speedy ideas to help you keep the kids entertained this October half term. 
THINGS TO DO WITH THE KIDS THIS OCTOBER HALF TERM: 
Sit back and hold on tight as the UK's #1 Tourist Attraction treats you to an action-packed adventure full of high-speeds, thrills and spills - guaranteed to be the highlight of your week! 
Recently awarded 8th best tourist attraction in the WHOLE WORLD, take advantage of your time off and let Thames Rockets show YOU how to do October half term…
The Ultimate London Adventure: (All ages welcome)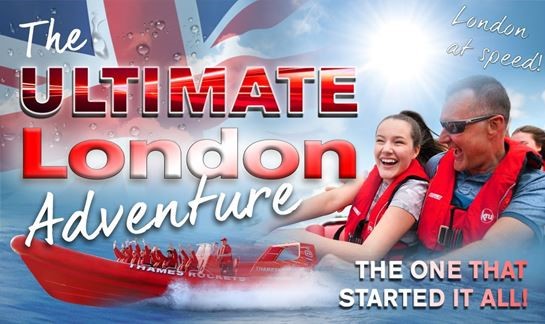 Blast your way from the iconic London Eye Pier for 50 minutes of incredible sights, iconic London history, award winning guides and of course, 35mph speeds! Hold on tight as you hear and feel the 880hp engines rev up rocket style and blast you across the docklands on this high speed river Thames cruise - don't forget to sing your heart out to a mash up of classic hits onboard. 
Change the way you see the capital forever… are you ready to take on the Ultimate London Adventure? 
(Sailing 7 days a week) 
The Ultimate Kid's Pirate Party: (Recommended for children aged 10 and below)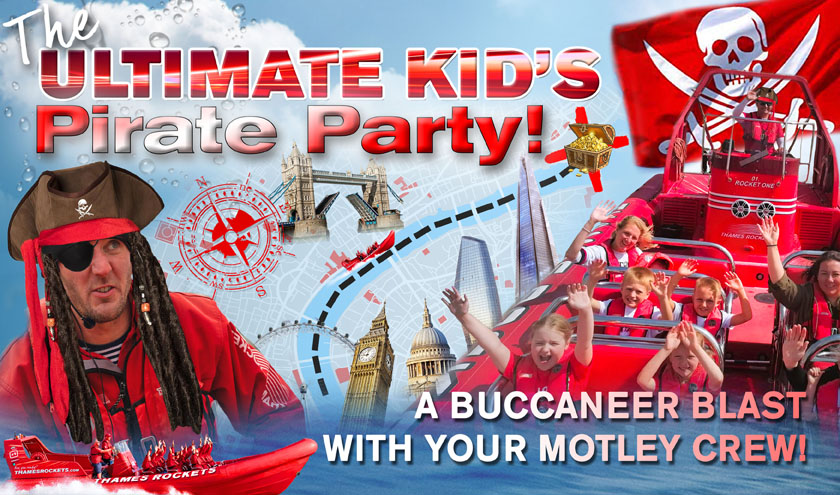 Got any little buccaneer Birthdays this October? 
Why not gather your motley crew and join us for a pirate paddle down ye old river Thames?
Sit back and mark off those London landmarks on your treasure map as your very own pirate guide (in full fancy dress!) tells tales of the river. Join us on our quest as you escape under Tower Bridge and fly through the docklands at 35mph - whilst listening to a pirate medley blasting through our onboard speakers. 
Sail through London Town and say cheers with a special on board gift - this is a party that will go down in pirate history! 
We know what you may be thinking… what's in store for the adults this half term? Check out our special sunset experience below: 
Thames Lates (ages 18+)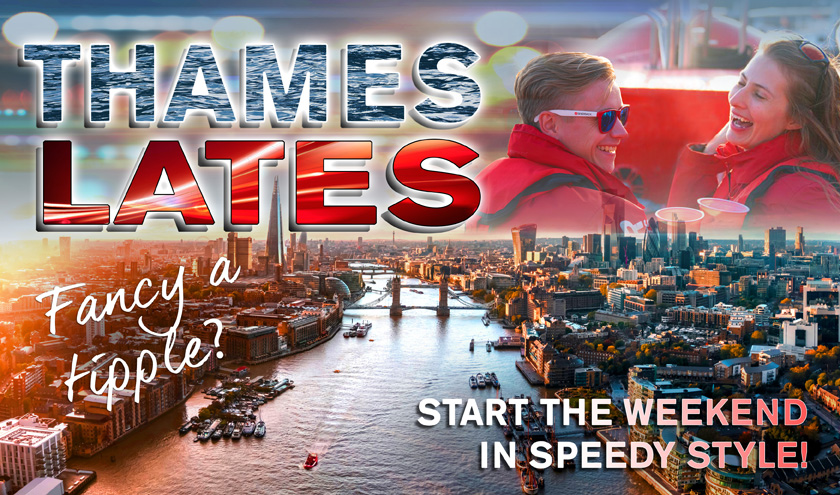 Thames Rockets have partnered with Didsbury Gin to bring you the best drinks experience in London! 
Fancy an evening of sightseeing, iconic London landmarks, 35mph speeds and a tasty G&T? Sit back and let us set the mood with some classic hits as you fly past some of London's most beautiful sights at 35mph! 
As the nights are now drawing in, this is the best time to join us for our Thames Lates experience as you'll get to see some incredible sunsets across the river Thames. 
(Sailing on Thursdays, Fridays, Saturdays and Sundays) 
Find out what time the sun sets in October. 
So, why not grab your mate (or date!) and join us for a stunning sunset London speed boat experience on the river Thames - guaranteed to be the highlight of your week. 
Want to find out what other experiences we have to offer? All you need to do is head to our website home page by clicking here and search for your whatever Thames speedboat experience floats your boat! 
If you have any queries, please do not hesitate to get in contact with us via: 
020 7928 8933
Like this blog?
You'll love these trips!