Things To Do In London With Kids This October Half Term 2023
Published by Maisie Walker 52 days ago
As the nights begin to draw in, the tree leaves turn orange and the crisp autumn breeze whisks through London's vibrant streets, it's time to gear up and get ready for October Half Term 2023!
When Is October Half Term 2023? 
October Half Term 2023 dates vary depending on where you are located however it usually starts at the end of October. This year between Monday 23rd and Friday 27th October. Find out your child's half term dates here. 
A new October half term 2023 means parents everywhere are searching for London activities for their little ones, and with a huge array of options across London it is sometimes difficult to find the hidden gems. From afternoon teas to haunted trails, London certainly has it all - especially during spooky season! BUT, there is one experience that stands out like a carved pumpkin on Halloween night: A Thames Rockets speedboat adventure! 
Check Out All The Thames Rockets Experiences HERE! 
Combining exhilarating speed with breathtaking views of the river Thames and London's iconic landmarks, Thames Rockets guarantees a thrilling adventure for the entire family, so why not treat the kids to something a little different this 2023 October Half term and hop aboard a Thames Rockets speedboat. 
Check out what we have to offer this October half term! 
London activities for families: 
1. The Ultimate London Adventure (50 minutes) 
Fancy catching a ride on our most popular experience? Hop aboard at the London Eye Pier for 50 minutes of stunning London sights, super 35mph speeds - paired with one of our awesome guides who will be on hand to tell you tales of London you've never heard before! Cruise all the way from the London Eye, past London's iconic landmarks under Tower Bridge, ready for your 35mph ZOOM through the docklands. Are you ready to take on the Ultimate London Adventure?
All ages welcome 
£54.95 per adult and £49.95 per child 
From the London Eye Pier to Canary Wharf and back.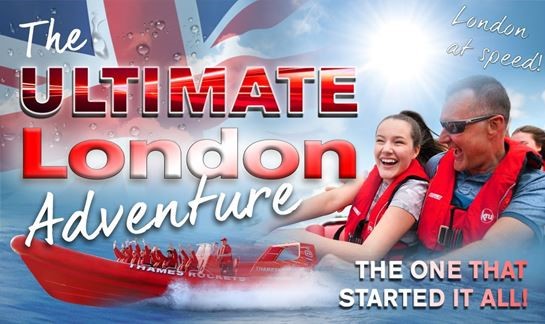 2. Break The Barrier (45 mins)
Have you got the need…the need for SPEED? If you're looking for a bit of adrenaline then this one is definitely for you. Join us at Bankside Pier for an ALL SPEED, heart-racing 35mph experience from Bankside Pier all the way to the Thames Barrier and back. This experience is not for the faint hearted! Get ready to blast across the river Thames to a medley of classic hits - played through our state of the art, on board sound system. If you fancy a unique activity in London then you've come to the right place. 
Recommended ages 10+
£54.95 per adult and £49.95 per child 
From Bankside Pier to The Thames Barrier and back.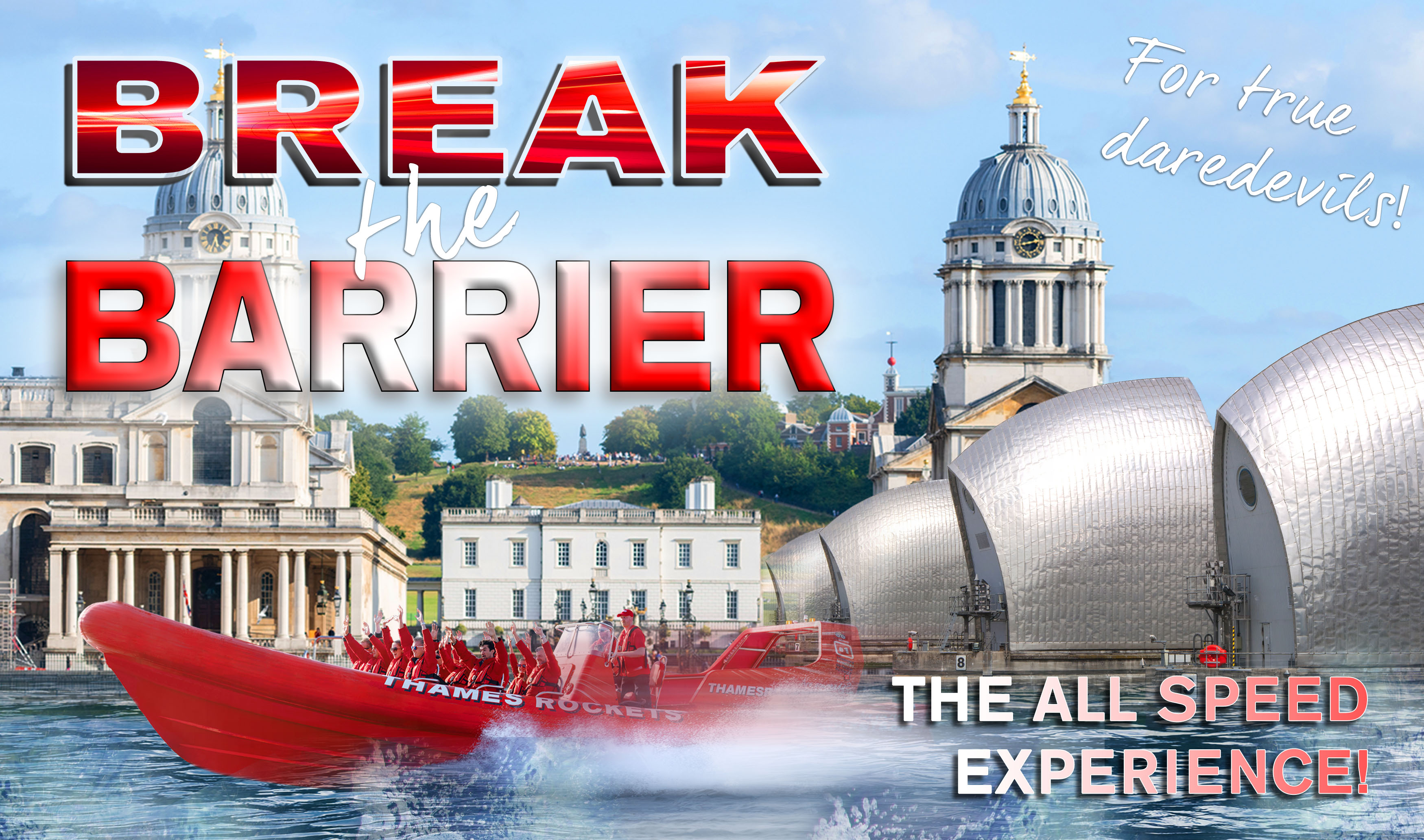 3. Thames Barrier Explorer's Voyage (80 mins) 
Like the look of our Ultimate London Adventure AND our Break the Barrier experiences? Well, why compromise on one when you can have BOTH! Our Thames Barrier Explorer's Voyage is the perfect mash up of both our most popular experiences. Enjoy all the witty banter from our on board comedian guides as you pass London's most iconic landmarks as well as an extended speed section all the way from Tower Bridge to the Thames Barrier - the best of both never felt so good! 
All ages welcome 
£69.95 per adult and £59.95 per child 
From The London Eye Pier to the Thames Barrier and back.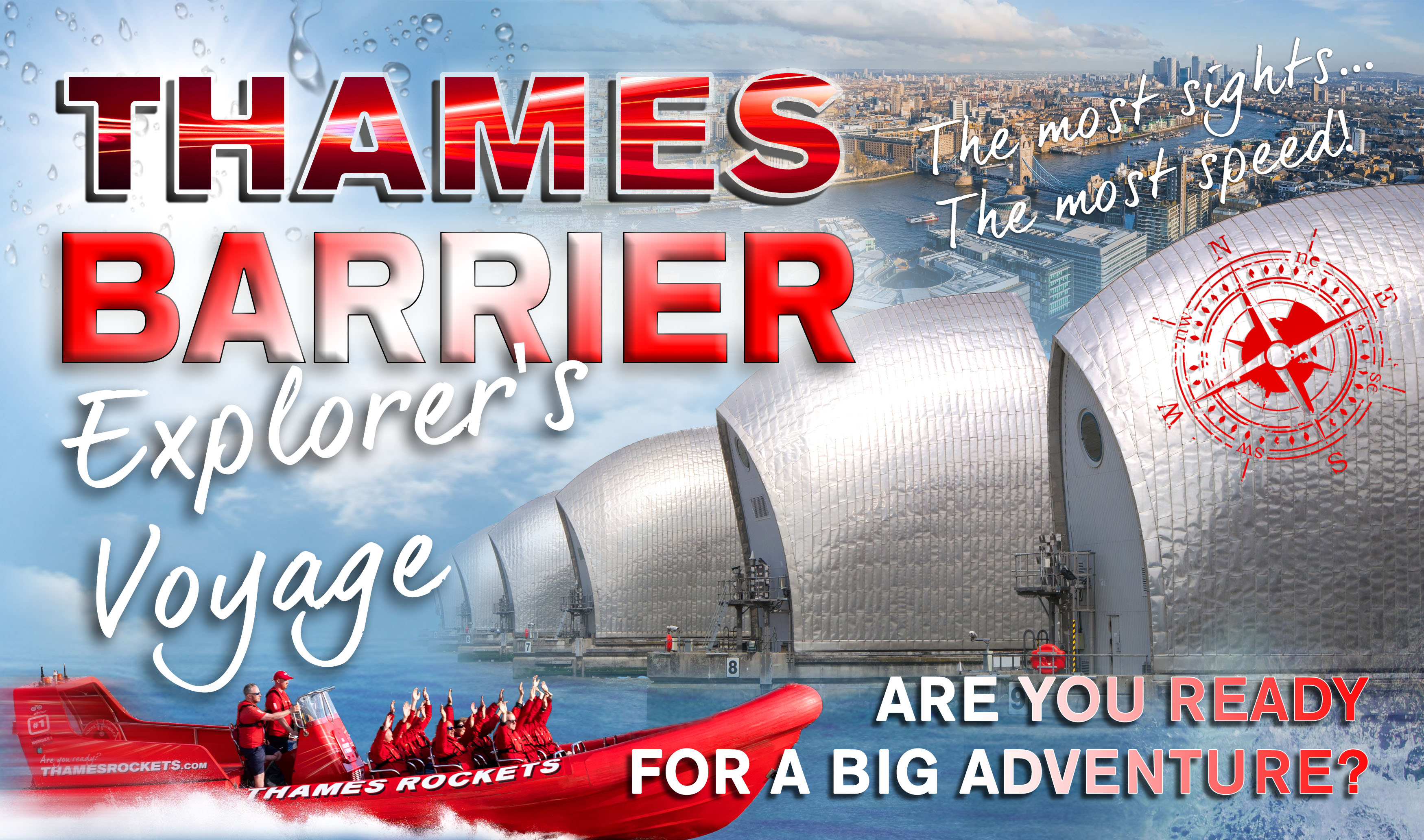 Activities in London for groups and celebrations: 
1. The ultimate Kid's Pirate Party: 
Looking for the perfect birthday party idea for kids in London? Well you may have just stumbled on the best one yet! Gather your group of pirates and join us at the London Eye for a 50 minute pirate treasure hunt they'll never forget! Hop aboard and keep those eyes peeled as you spot London's famous landmarks (and make sure to tick them off the special Thames Rockets pirate treasure map!). Listen carefully as your pirate guide tells old tales of London that you've never heard before… but that's not all! 
Once at Tower Bridge it's time to hold on tight and escape! Watch your skipper open the throttle and BLAST you across the docklands at 35mph, leaving all other boats in your wake. Once back into town, enjoy a special pirate goodie bag as a survival gift and make sure to stay on your crew's good side, or you may end up walking the plank! 
All ages welcome (recommended under 10's) 
- £525 for a private charter experience. 
From the London Eye Pier to Canary Wharf and back.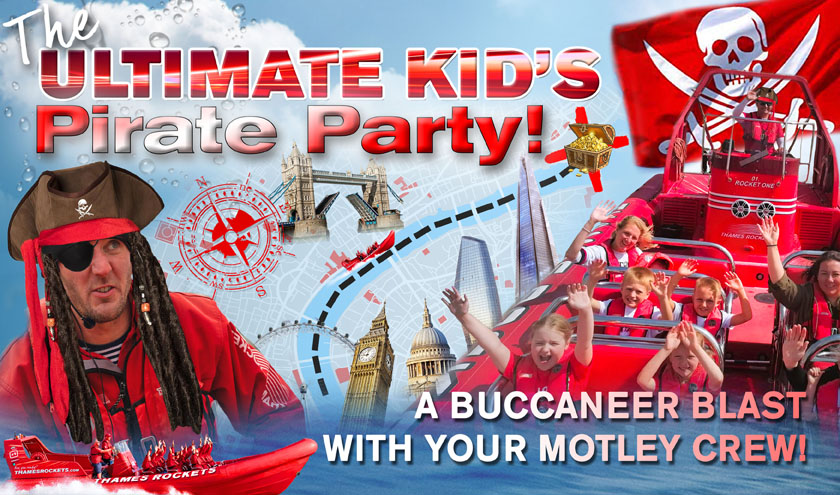 2. Rocket Up At The O2 (for groups!) 
If you're an adrenaline junkie then this two part experience is the perfect thing for you! Start your journey at the London Eye Pier where you'll head through town, seeing London's most iconic landmarks whilst your guide keeps the banter flowing the whole way. Then it's time to tighten your grip as you pass Tower Bridge and get ready to BLAST all the way to the O2 at 35mph! Once at North Greenwich Pier, hop off onto land and make your way to the O2 for the second part of your adrenaline filled day! Get kitted up because it's time to climb 52 metres above ground at a 30 degree incline. Enjoy panoramic, 360º views of London as you stand on top of the world famous O2. If this isn't an all star experience then what is? 
Minimum age 8 years old 
£1455 for a private charter (seats 12) 
From the London Eye Pier to The O2 Arena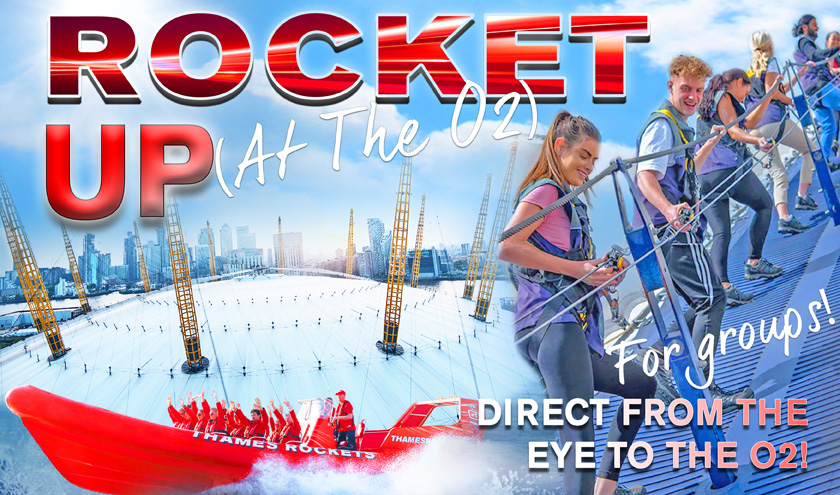 With so many different London activities to choose from, its impossible for you and the kids to get bored this 2023 October half term! Come and join Thames Rockets and find out why we have been crowned #1 speedboat experience in London and 8th best tourist attraction IN THE WORLD! 
Check out all of our experiences here. 
Where to find us: 
We are based at the London Eye Pier, Boarding Gate 1 
Have a question? 
You can find out Frequently Asked Questions page here which will answer general questions about our experience. If you require further assistance, please contact our bookings team on: 02079288933, bookings@thamesrockets.com 
Like this blog?
You'll love these trips!