What you will see
Rocket Up (At The O2) (45 mins + Up At The O2)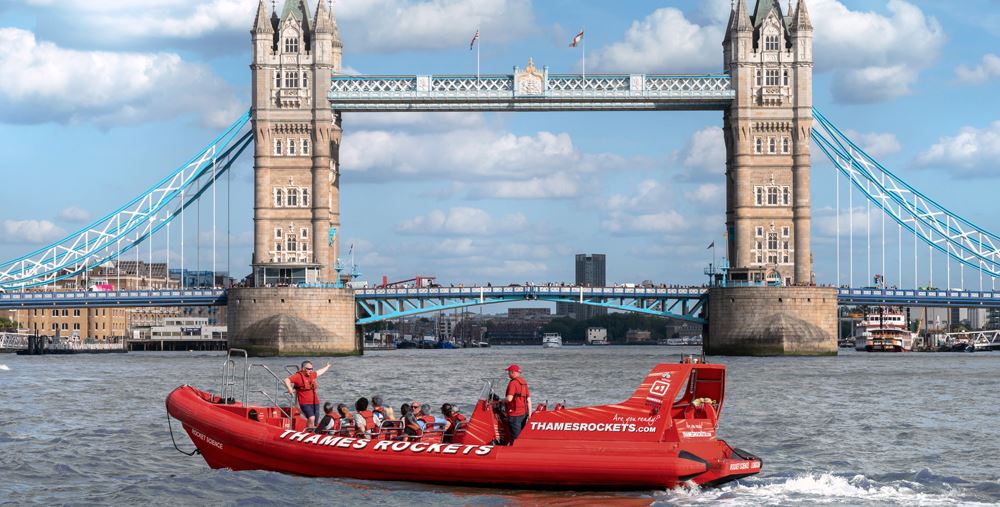 Tower Bridge
One of the most iconic places to visit in London! To see this bridge open in the centre archway for the first time in 1894 must have been an amazing sight. Quite frankly we think it still is! Sail under the centre bascules on your Thames Rockets London river cruise to truly appreciate this piece of Victorian super-architecture!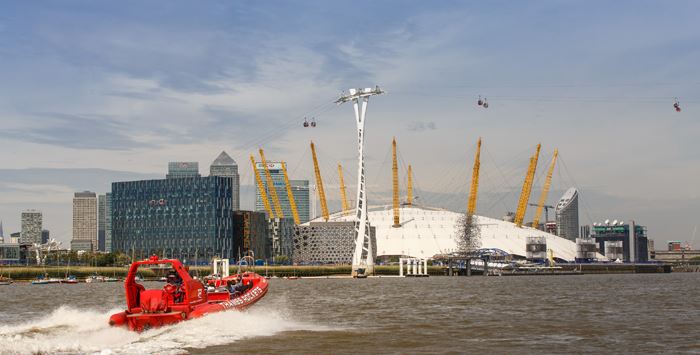 The O2
Built as the Millennium Dome to celebrate the start of the third millennium with a huge exhibition, the dome opened to the public on time on 1st January 2000. Unfortunately, visitor numbers didn't reach anticipated figures and the dome faced an uncertain future after its first year. Huge redevelopment ensued and on the 24th June 2007 the rebranded O2 arena opened its doors with a huge concert from Bon Jovi.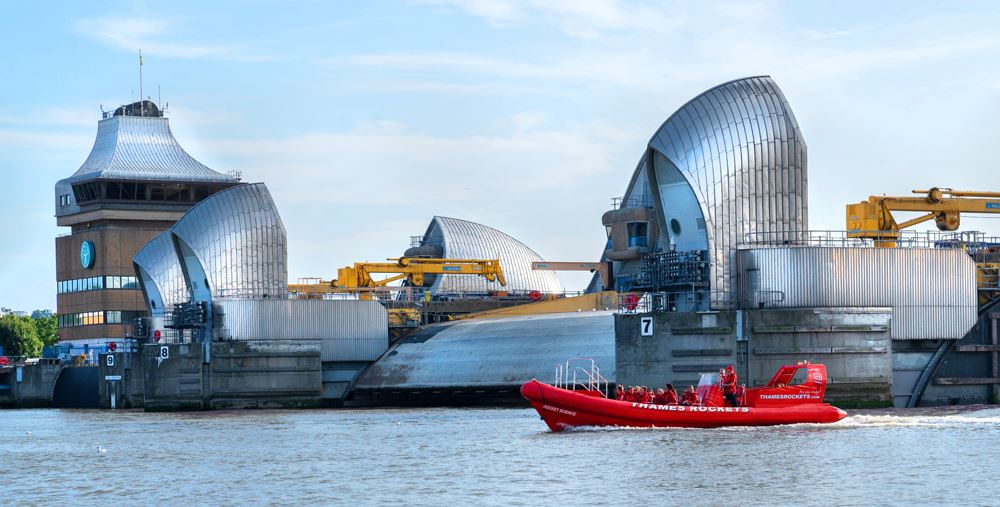 Thames Barrier
The reason London is in existence (and Thames Rockets for that matter!) is the river. No river, no London. It is how London has made money and grown by trading with Europe. It is also London's biggest threat, with the flood barrier protecting it from the daily tides.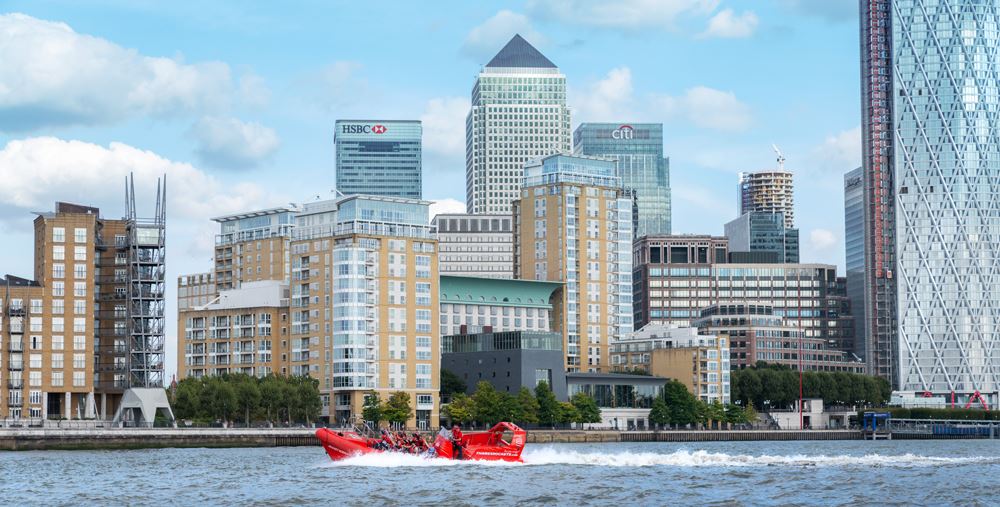 Canary Wharf
Canary Wharf is home to some of the tallest buildings in the UK. These are the world or European headquarters of some of the worlds major banks, professional services firms and media organisations including Barclays, Citigroup, Credit Suisse, HSBC, J.P. Morgan, KPMG, MetLife and Morgan Stanley. Ker-ching!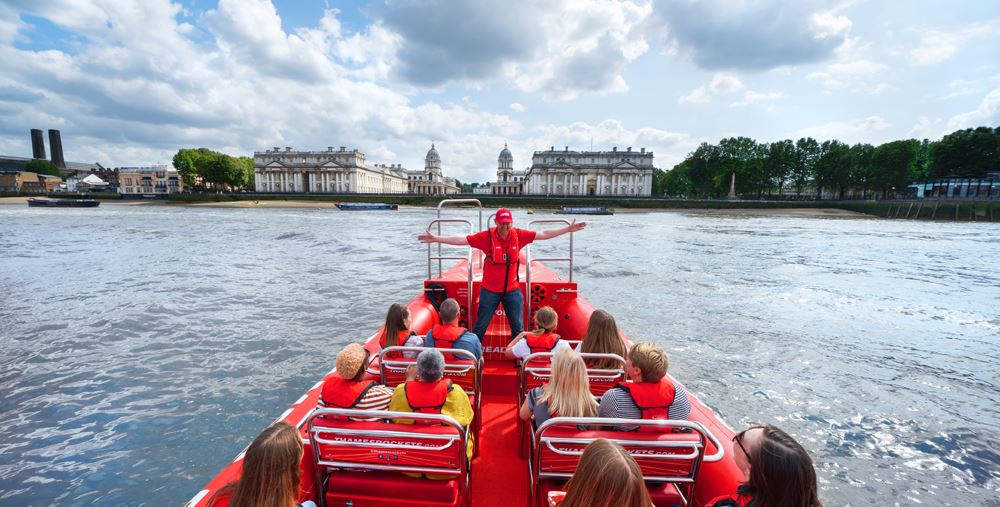 Greenwich
Welcome to the heart of Britain's maritime history! Look at the glorious buildings of the Old Royal Naval College designed by none other than Christopher Wren (designer of St Paul's Cathedral). Greenwich is a royal borough and it was on this site that Henry VIII was born. The perfect place for a quick breather on your Thames speed boat adventure!