Fun Activities For Kids In London This Summer
Published by Emily Redman and Maisie Walker 72 days ago
The suns out, the days are longer and the kids are off – which can only mean one thing…
Thames Rockets are out, about and ready to BLAST through London! 
Forget about trying to keep the kids entertained this summer 2023 in London because Thames Rockets have got the perfect solution for you!
Let Thames Rockets take the stress of the school holidays away with 4 fun-filled activities to do with the whole family  - guaranteed to be the highlight of the summer. 
Plan your perfect summer with Thames Rockets. Ideal for the terrible toddlers, innocent elderlies, and all ages in between. Hop aboard our state of the art, 21st century red ROCKET speedboats and take your London sightseeing cruise experience to a whole new level! 
So, what are you waiting for? Carry on reading to find out exactly how to make your summer 2023 in London the best one yet…
 

 

 

View this post on Instagram
Thames Rockets London Speedboat Experience: 
Thames Rockets is the #1 original and leading speedboat experience in London – twisting and turning and zooming along the river Thames, you'll experience a top notch, whistle-stop tour of London - paired with the fastest speeds on the river Thames, providing thrills and spills like no other! 
Where is Thames Rockets located? 
Thames Rockets are located predominantly at the world famous London Eye pier, with a second base at Bankside Pier (just outside Shakespeare's Globe) 
 

 

 

View this post on Instagram
When do the summer holidays start 2023? 
The summer holidays 2023 start in the last week of July, through until the first week of September 2023. 
CHECK OUT OUR AMAZING LONDON 2023 SUMMER ACTIVITIES BELOW: 
This awesome activity lasts a total of 50 minutes that will certainly be remembered forever! During your experience, you will get to see some of the most famous London landmarks from the comfort of a 12 seater, open top red rocket speedboat – with the added bonus of 360 panoramic views. 
Have you ever been under Tower Bridge? If the answer is no, then this is the ideal opportunity to tick this all important experience off your bucket list! Take to the water and use this opportunity to get some incredible snaps (guaranteed to make your friends jealous) 
Once you've completed your guided tour and witnessed some breathtaking views, it's time to hold on tight as you zoom full speed through the docklands at 30 knots (35mph!). Raise your hands and go crazy as your hair is windswept in the cool summer breeze. This is the number 1 attraction to do in London this summer 2023. 
- No age restriction.
- Perfect for anyone looking for something fun and unique in London.
- Prices- 
Adults from £54.95 
Child £49.95
Private charter £595
-London Eye Pier, Boarding Gate 1, SE17PB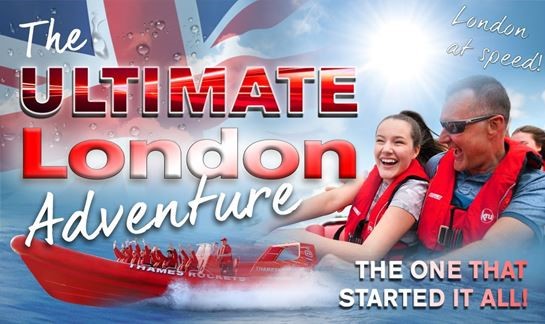 Travel through the central landscape of London in a high speed, stylish, innovative London river cruise. Hold on tight as you zoom away from Bankside Pier (next to Shakespeare's Globe) on this all-speed, red rocket ride. 
You will get 45 minutes of nonstop thrilling speeds, twists, turns and diving into the waves. During this incredible experience you will be listening classic tunes blasting through the on-board speakers as you blast your way through Greenwich and past the world famous O2 arena at a hair-raising 35mph! 
-recommended for ages 10+
-prefect for thrill seekers who love an adventure 
-Prices: 
Adults From 54.95
Child 49.95 
charter £595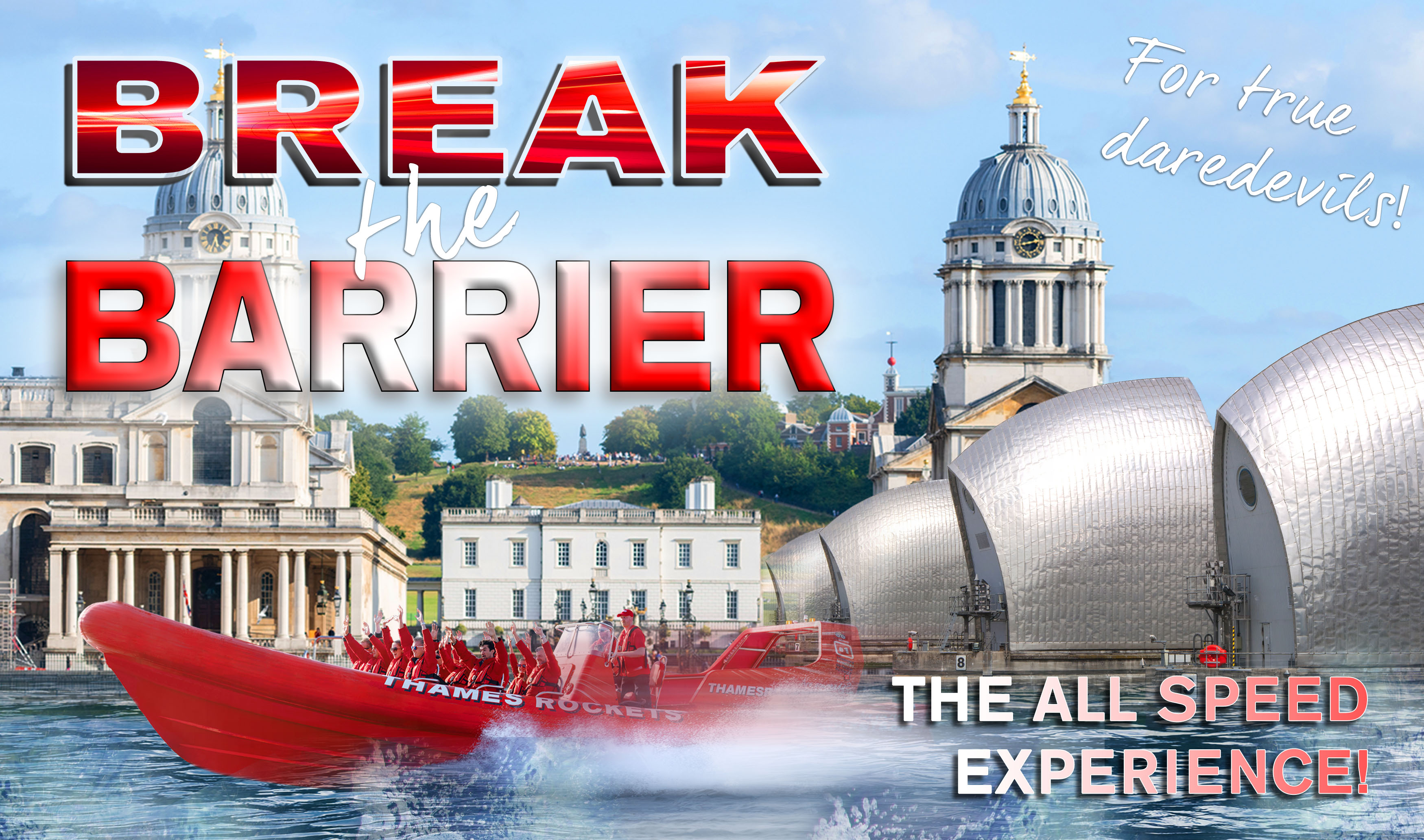 Are you prepared to experience London's 2 most popular famous attractions all at once?
This spectacular speedboat experience will take you on breathtaking routes down the river and past London's most iconic sights. All before racing you back to experience the world famous London Eye!  
Gather your gang and hop on board our red rocket London speedboats for 50 minutes of sights, speeds and iconic landmarks that'll certainly give you something to brag about! 
Begin your journey at the London Eye Pier and blast your way down to Canary Wharf for a 35mph speed section full of twists, turns and classic tunes! Then, once back at the London Eye, get ready to see London from a different perspective as you secure your place on an attraction that has shaped London's skyline for 23 years. 
So, you've seen London at speed, now fancy a chance to see the city from above all in one day? 
-suitable for all ages 
-Made for the great fans of London
Prices- 
Adults From 99.95 
Child 83.95 
Charter 1230
KIDS… GRAB YOUR PIRATE PALS! It's time for you to join us for this amazing pirate party experience that will certainly be the talk of your class. 
Escape reality and watch our speedboats transform into the speediest pirate ship that has ever existed. Head on down to the London Eye Pier and join your very own pirate guide for a 50 minute treasure hunt - only for the bravest of pirates! 
ARGGG, make sure to check your pirate maps as you and your motley crew pass some of London's most iconic landmarks – this is an pirate expedition that you will NOT want to miss. 
Whilst drifting down the Thames with pirate tunes playing just for you and your crew,  keep your eyes peeled and lift the patches so you do not miss any of the important sites that London has to offer you on your journey.
Once at Tower Bridge, hold on tight as your super skipper opens the throttle and BLASTS you through the docklands at 35mph.Get ready to twist and turn and scream and shout as you experience London's ONLY speedboat pirate ship! 
Once the speed settles down, open your pirate bags to reveal the hidden treasure – but keep it to yourself, pirates don't share! 
- Perfect for younger children (ages 3-8)
- Private party for up to 12 guests 
- Charter Price: £525
-50 minutes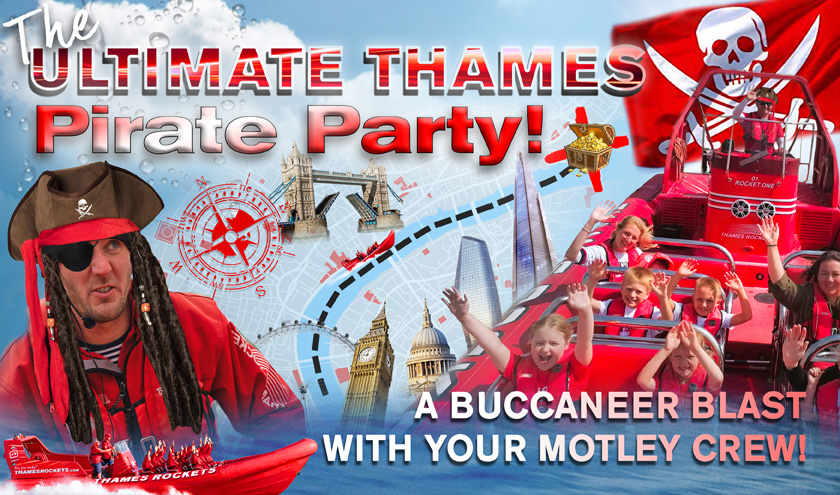 So, what are you waiting for? Are you ready to have the best summer holidays you've ever had! Join us for an unbelievable experience - guaranteed to be the talk of the summer! 
Like this blog?
You'll love these trips!