5 must-do London activities you need to experience in 2020
Published by Charlotte Smith 1366 days ago
As we are now into 2020 it's time to start planning new activities, challenges and adventures for you to cross off your bucket list. Here at Thames Rockets we've made that easy for you by creating a check list of the best activities to experience in London this year.
1. Take a trip on our award winning speedboat experience – the Ultimate London Adventure
If you want to spend 2020 creating memories with the whole family why not jump on-board our family-friendly #1 best-seller – the Ultimate London Adventure?! We're not voted #1 on Trip Advisor for no reason, check it out yourself by joining us on-board for an adventure you'll never forget. Experience this speed and sight-seeing combo which will have you screaming to go faster and laughing to your hearts content with our comic tour-guides aboard. This really is the fastest, funkiest and loudest sight-seeing adventure in the capital. Once back at the London Eye Pier you'll want to go again and again, we're ready – are you?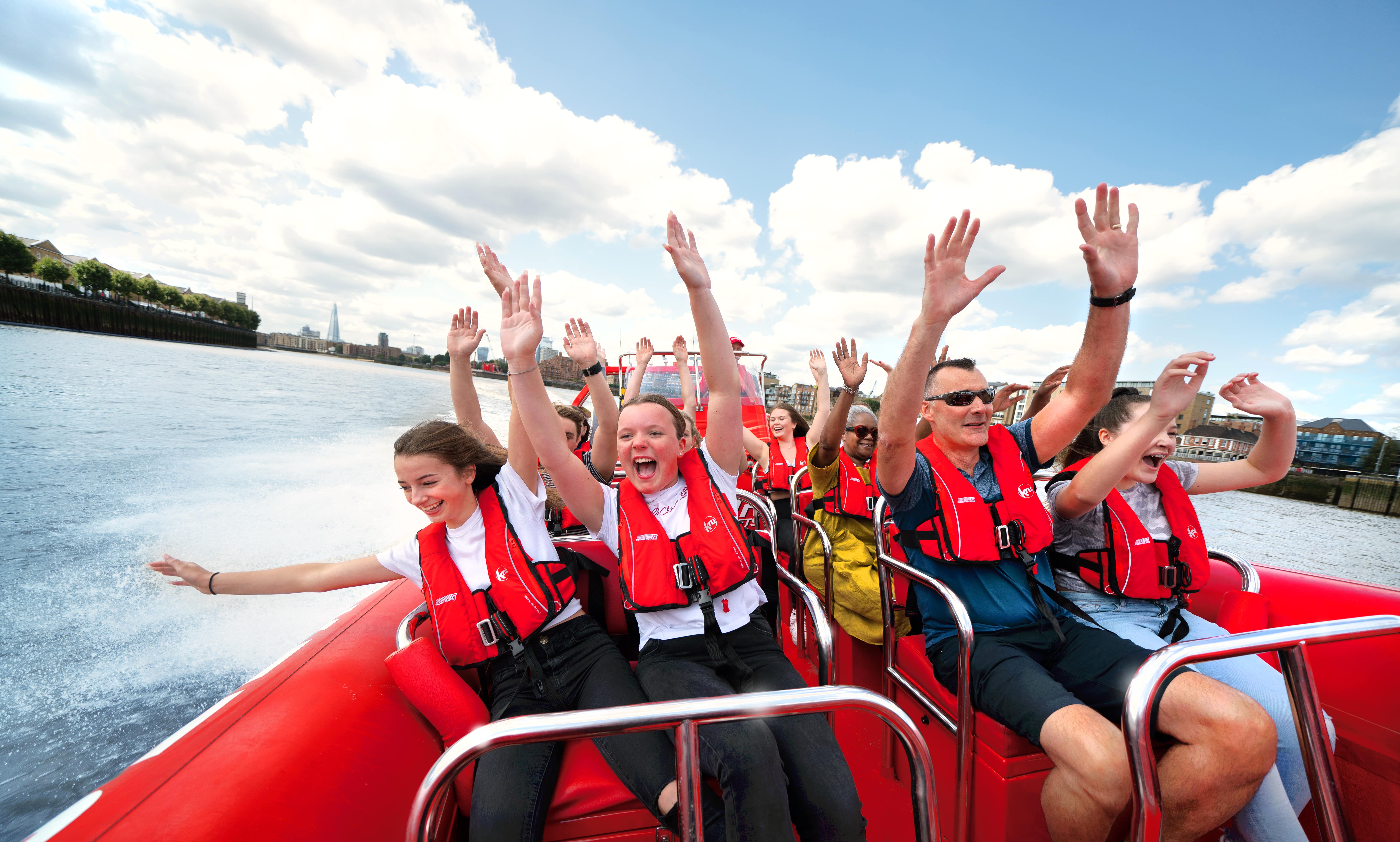 2. Travel on the iconic London Eye
Looking to conquer your fear of heights this year or just searching for a way to see the beautiful London skyline from 135 meters then the London Eye is the perfect answer for you! Did you know the London Eye receives more visitors in a year than the Pyramids of Giza and the Taj Mahal? Perhaps you could join the list and experience one of London's most iconic tourist attractions. Or if you can't decide and want to enjoy both the London Eye and our Ultimate London Adventure then why not book on-board our Rocket Revolution and plan a jam-packed day out in the capital.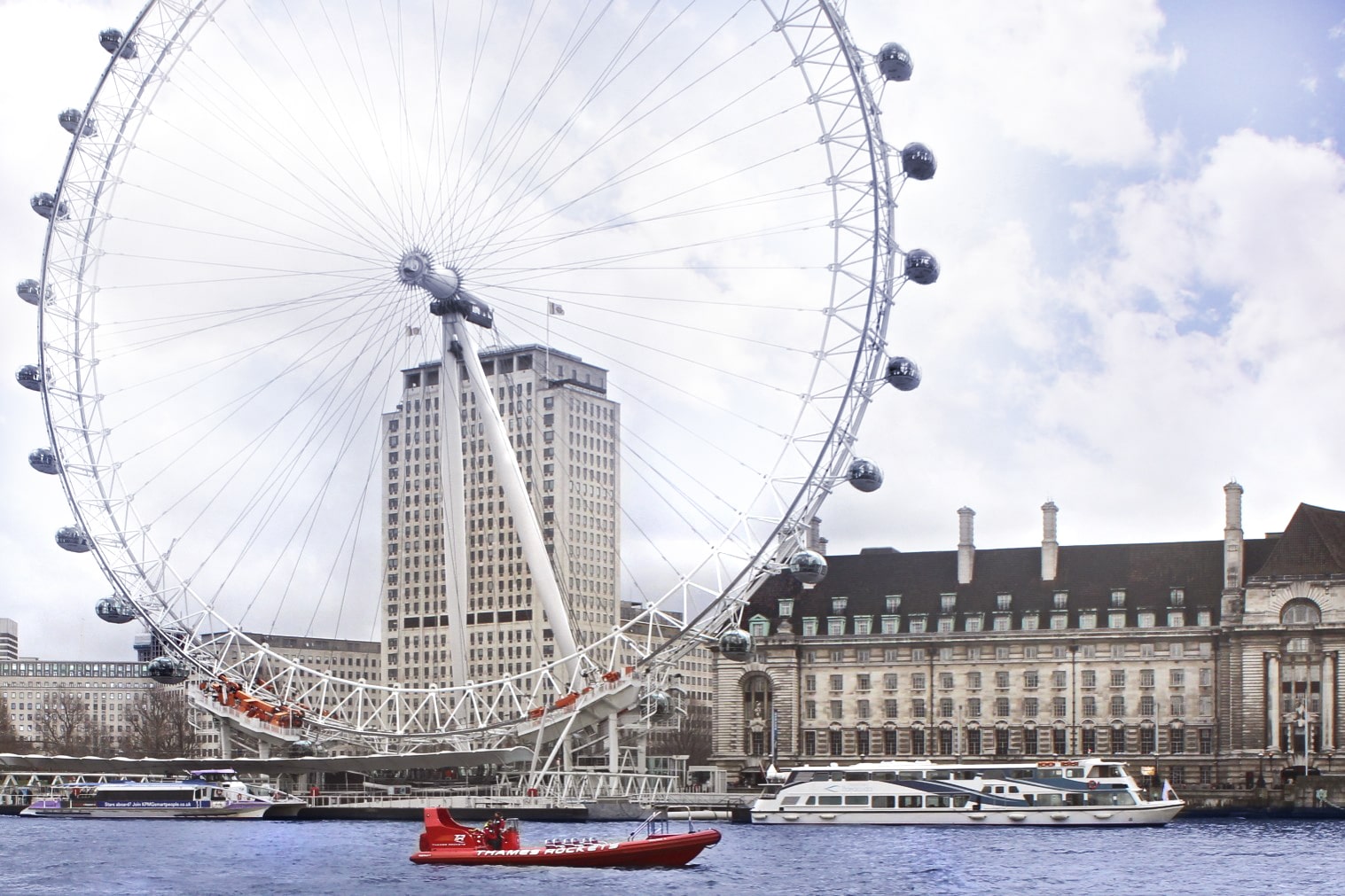 3. Experience the View from the Shard
Make 2020 the year you see London from the tallest building in Western Europe. The Shard is a perfect place to take in one of the greatest views of our city with a 360° observation platform. Or why not experience London from two different perspectives by booking our Highest Fastest experience and enjoy our 'all speed' Break the Barrier trip before climbing up the iconic Shard straight after. With our Break the Barrier departing from London Bridge City Pier it's so close to the Shard it's great for a family day out, alternative date or team building fun.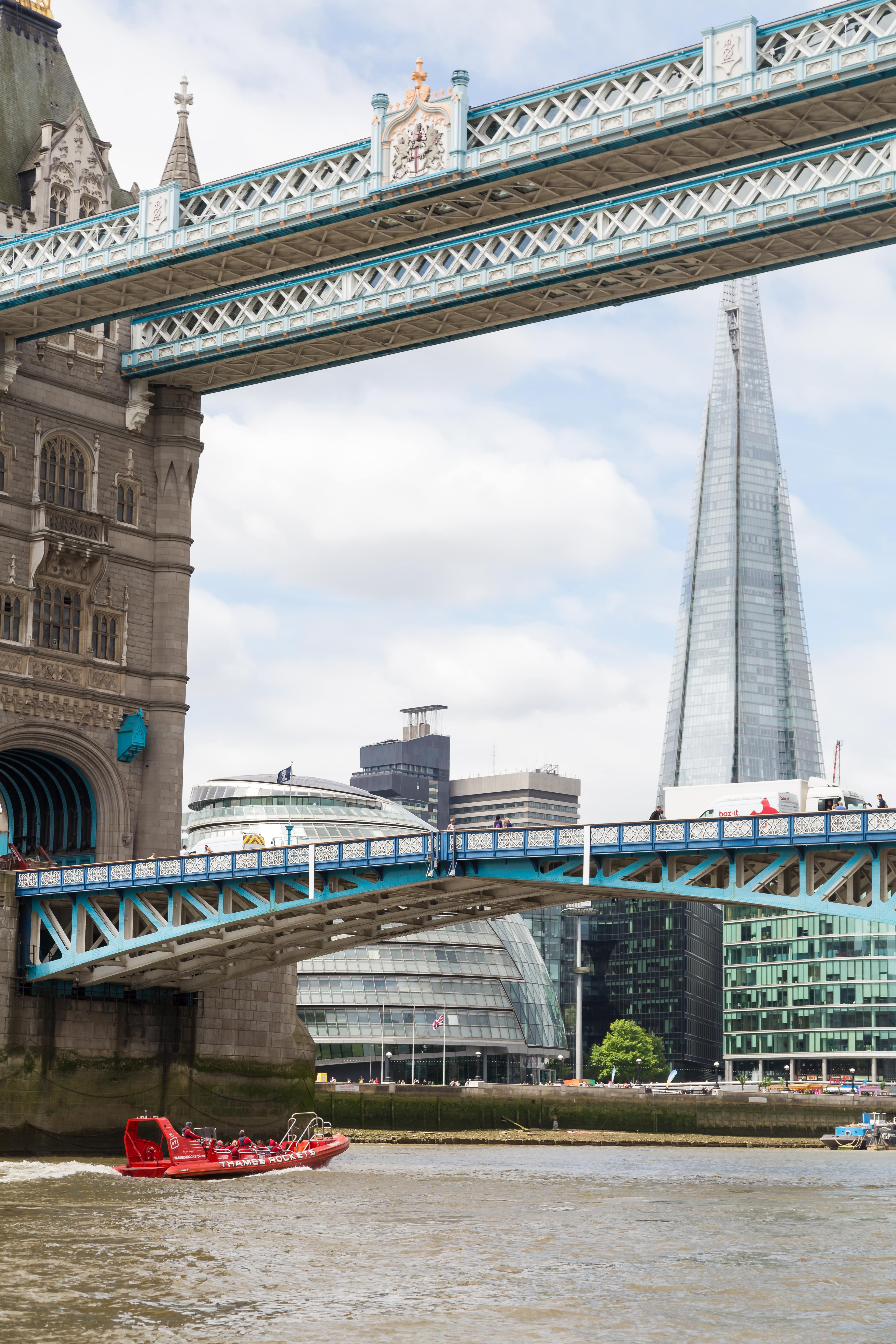 4. Sip delicious cocktails and enjoy the beautiful sunset skyline on our Thames Lates.
Looking for romance, cocktails and entertainment this year? Why not try our Thames Lates sailing – it's the 'must-do' after-work experience to enjoy in 2020. You'll sail down the river Thames whilst the sun sets around you, listening to our comedian guides, making you laugh and learning new facts about our famous city. Once under Tower Bridge it's time to hold on tight and get ready for the thrill of your life as your skipper puts his foot to the pedal and zooms to speeds of 30 knots (35 mph!). Whilst sailing back to the iconic London Eye Pier you'll be able to take in the breath-taking views of the beautiful London skyline at sunset with a delicious cocktail in hand. It's the perfect way to end a day in London or the best way to start the night ahead with sailings every Thursdays, Fridays and Saturdays.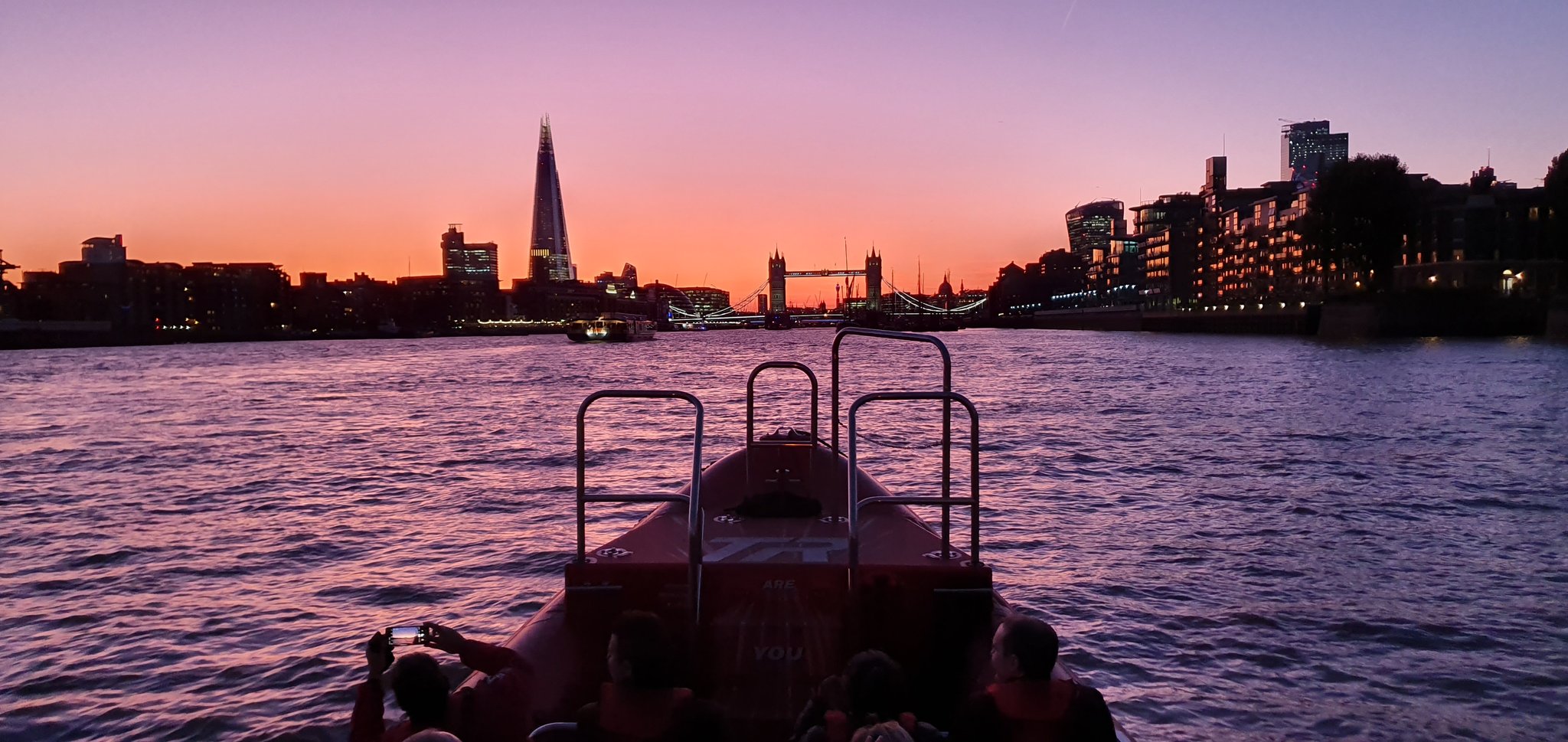 5. Discover the beauty beneath your skin at the Body Worlds
Want 2020 to be the year you learn and discover more? Why not take a trip to the brand-new Body Worlds Museum this year and join the 49 million visitors globally that have been amazed by Dr Gunther von Hagens' renowned exhibitions. Immerse yourself and discover a wide-range of insights into the body and mind with over 200 anatomical specimens showing what effect our lifestyle choices have on our health. If you're looking to become a real 'Rocket Scientist' this year then be sure to book our Rock Your Body package and experience the ultimate London day out with a speedboat ride on our #1 Ultimate London Adventure and a tour around the interesting Body Worlds museum. Sightseeing with a twist!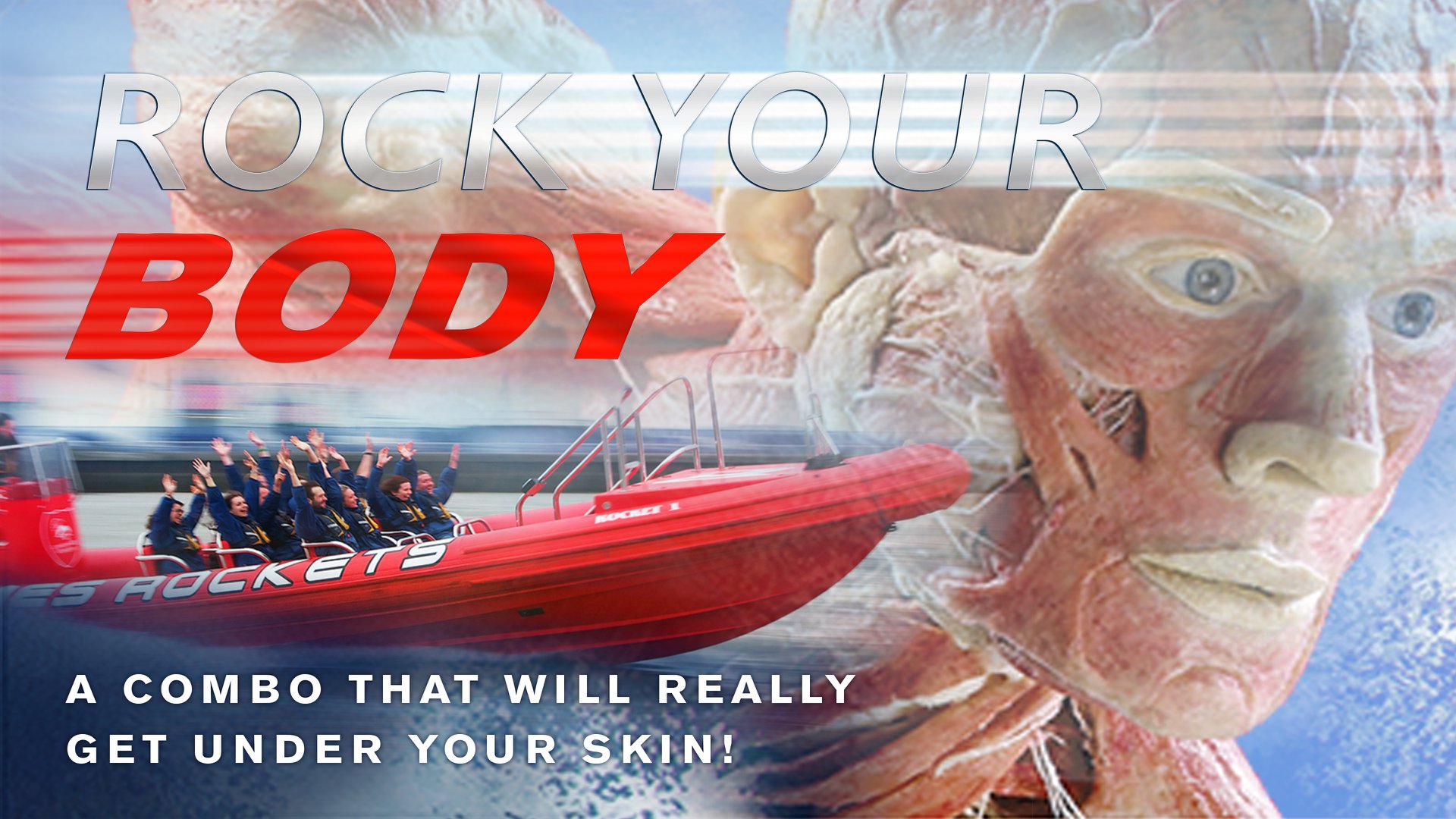 Like this blog?
You'll love these trips!