4 things to do in London this summer 2022!
Published by Maisie Walker 515 days ago
Summer in London is here so let's throw on those shades and slap on the suncream - sunny days are on their way and it's time to start planning! 
Get ready for summer vibes on the tides as you join Thames Rockets for the ultimate summer holiday special - perfect for kiddies, old timers and everyone in between! 
Pack your bags and make your way to London because we are about to give you 4 of the best things to do in London this summer 2022 (ideas for all ages!)
1. The Ultimate London Adventure
Blast your way from the iconic London Eye pier for 50 minutes that will stay with you FOREVER! Take in the incredible sights from Big Ben to London Tower Bridge and experience a quick witted London tour provided courtesy of hand-picked award winning guides straight from the stand-up and acting circuit! But it doesn't end there…
Once under Tower Bridge it's time to tighten your grip because this is no ordinary London river cruise! Feel the rocket power as you twist and turn and blast through the docklands at 35mph with classic tunes to sing along to the whole way. It's time to experience why Thames Rockets are the #1 tourist attraction in the UK and 8th best in the WORLD!
No age restriction 
Perfect for anyone and everyone 
A great part guided, part speed, all-round experience 
Price: Adult tickets: £49.95 // Child tickets: £39.95 // Charter: £499.00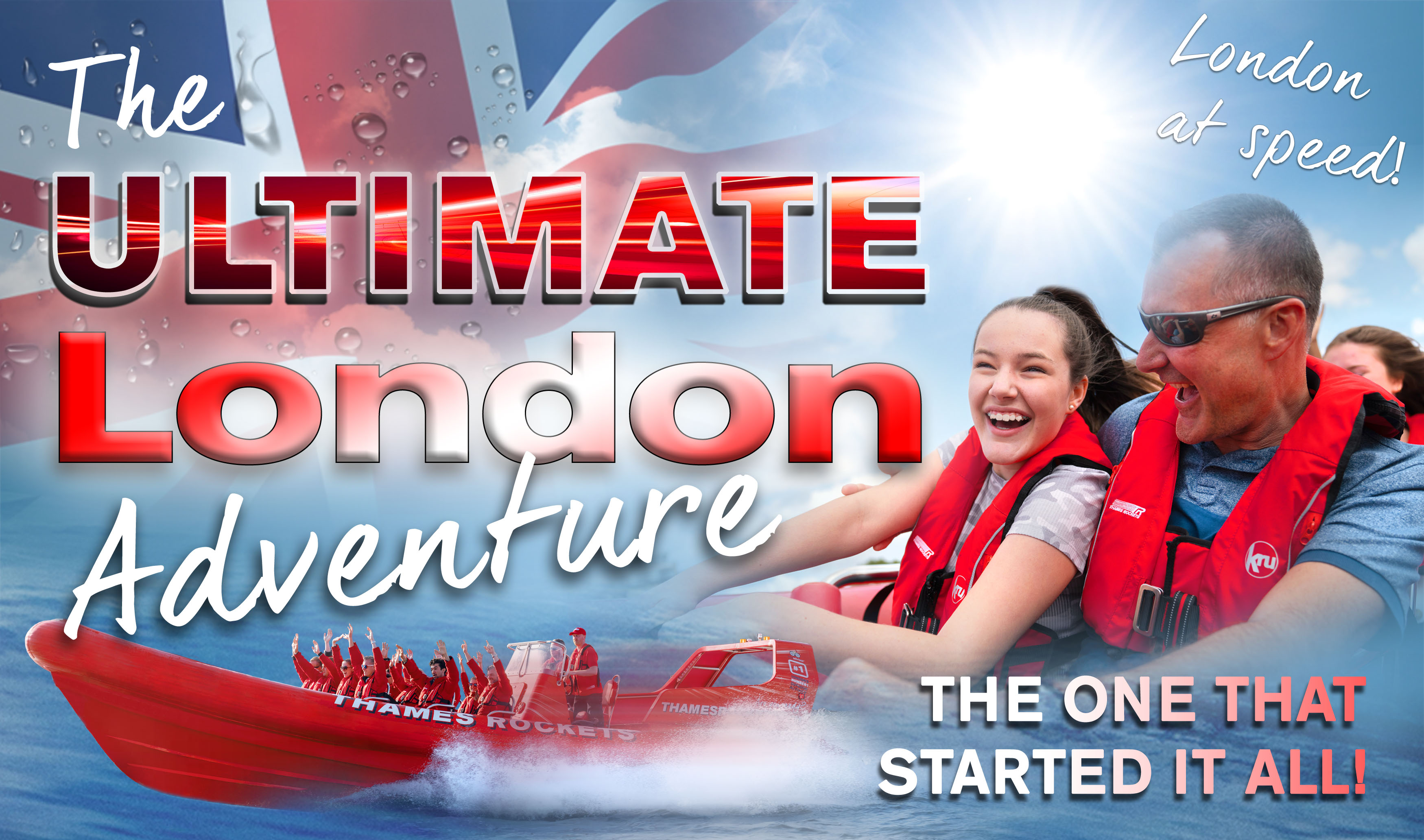 2. Ultimate Thames Pirate Party (For Groups!) 
AVAST ME HEARTIES! It's time for a piratey paddle down ye olde river Thames! 
Grab your motley crew and bound down to the London Eye on a buccaneer blast for a celebration like no other. Your 'Pirate Captain' (in full pirate gear!) will get you ready for your great voyage as you set sail on your very own PRIVATE red rocket vessel for an adventure you'll never forget. Keep your eyes peeled for the all important London landmarks (and don't forget to tick them off your very own pirate map!) - Big Ben, The London Eye, St Paul's Cathedral and most importantly, the crown jewels at the Tower of London! Escape under Tower Bridge and hold on tight as you twist, turn and roll over the waves along to a 'pirate medley' of music. 
Once the wind is knocked out of your sails, it's time to enjoy some on board 'grog' and make a fuss of any pirates celebrating…
PIRATES OF THE THAMES - WE NEED YOU!
No age restriction 
Perfect for kids parties, a celebration or just a fun activity for children!
Private vessel experience for up to 12 people - individual tickets not available
Price: £510.00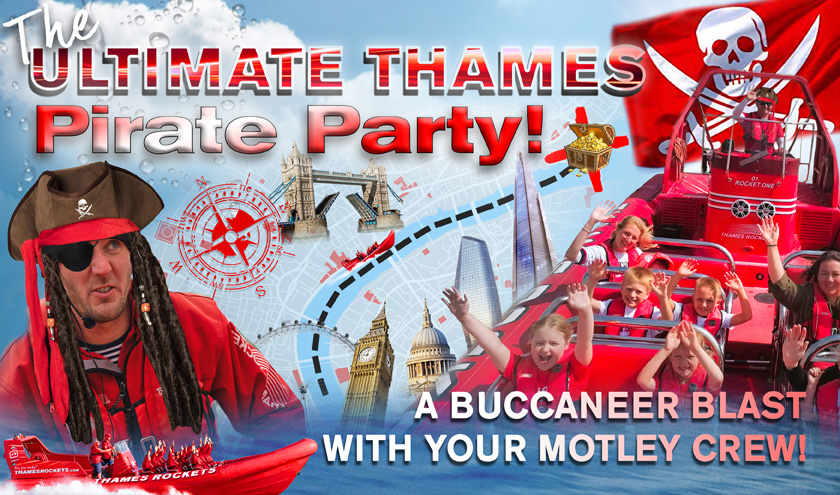 Travel through time as you board your very own 21st century style, cutting edge, high speed rocket in the shadow of the Globe Theatre! Join us at Bankside Pier for a 45 minute ALL SPEED experience that'll be sure to get the heart racing. Hear and feel the 880hp engines rev up rocket style as you fly through the docklands, into Greenwich and round the legendary O2 arena! Sing your heart out to hits from Sinatra to Sia as you leave all the other boats on the Thames bobbing in your wake. As ever, our comedian guides are on hand ready to keep the banter flowing and settle you into the high-speed river rocket life! 
Are you ready to Break the Barrier?
Recommended for those aged 10+ 
Perfect for thrill seekers and those who have the need for speed! 
Price: Adult tickets: £49.95 // Child tickets: £39.95 // Charter: £499.00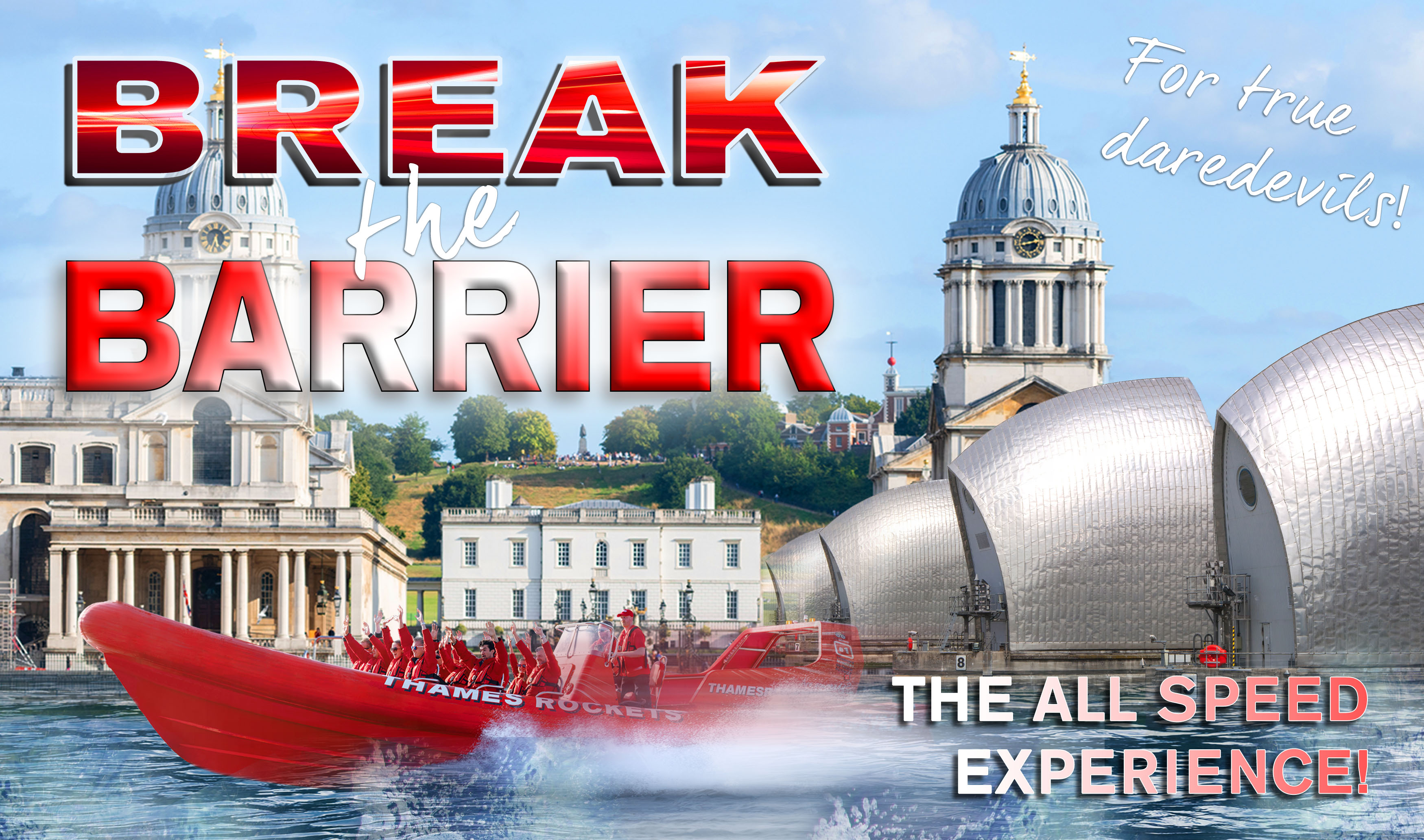 Summer evenings in London just got a whole lot better because Thames Rockets have teamed up with Didsbury Gin to bring you the most boujee cocktail experience in London! 
Hop aboard your very own red rocket at the London Eye pier and settle in for an evening of sights, speed and summer fun! Marvel at London's incredible landmarks as you set sail on this beautiful Thames cruise but don't get too comfortable, once you get under Tower Bridge it's time to shake it up a little…
Hold on tight as your expert skipper opens the throttles and rockets you down the river. Find out why we are the 8th best tourist attraction in the world as you twist and turn, rock and roll along on this unrivalled London river cruise. Naturally we'll be playing all the latest hits, giving this the makings of the best London night out EVER! 
Once back to Tower Bridge, we'll bring you back to earth with a tasty, complimentary, Didsbury Gin cocktail - guaranteed to get those taste buds tingling! 
Recommended for those aged 18+ 
Perfect for a London date night, an evening with friends or a celebration! 
Non-alcoholic drinks available 
Price: Adult tickets: £49.95 // Child tickets: £39.95 // Charter: £499.00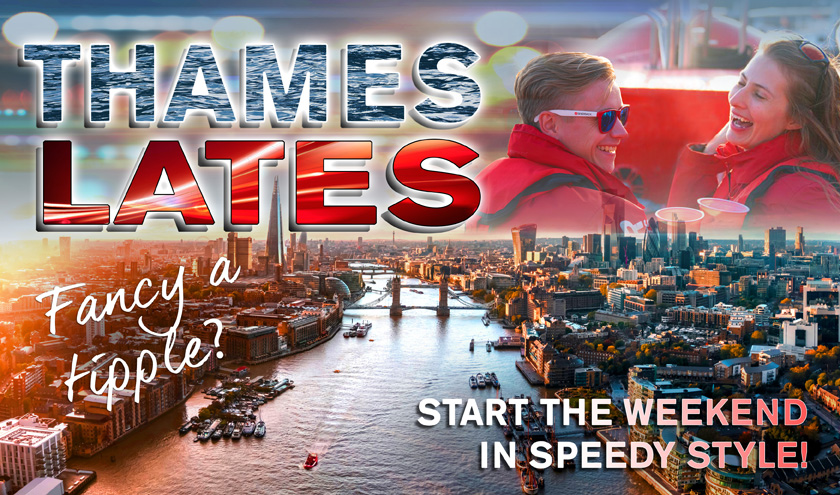 Whatever you get up to this summer holidays, make sure to add Thames Rockets to your list - because your summer in London wouldn't be complete without a red rocket blast! 
Are you ready? 
Like this blog?
You'll love these trips!