Winners of the Get Your Guide Awards 2020
Published by Mike Cole 1179 days ago
Recently we were thrilled to announce our nomination for 'Best Family Friendly Attraction' in the Get Your Guide Awards 2020.
These unique awards were established three years ago to celebrate experiences and promoted to spark travel's comeback this year. The three categories - 'Best Family Friendly Attraction', 'Incredible Tour Guides' and 'Best Tours for Locals' were packed with fantastic experiences from across the country. The awards officially opened and we waited with baited breath as you cast your votes…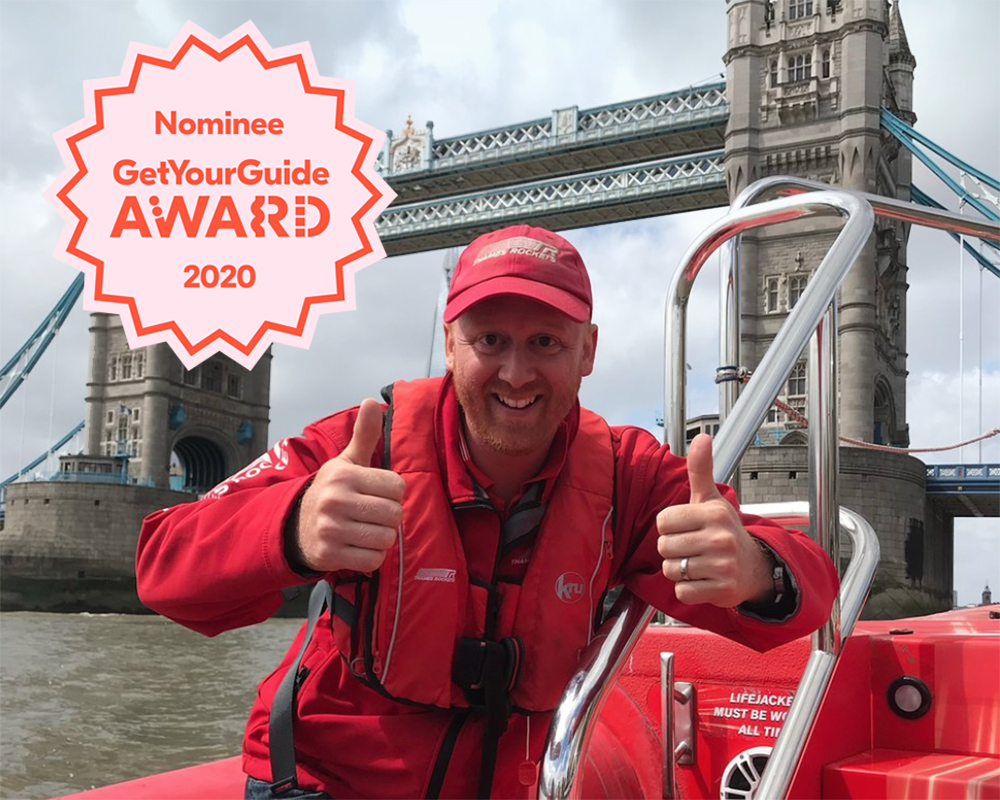 We partnered with Get Your Guide way back at the beginning of their journey as one of their launch products in 2010. Since then, they have gained the trust of millions of travellers. With thousands of activities and attractions worldwide and a commitment to the highest quality, Get Your Guide constantly evaluate and improve their selection to ensure a standard of excellence. 
We are thrilled to announce that Thames Rockets WON in the 'Best Family Friendly Attractions' category based on a competitive selection process. Get Your Guide's network of destination experts nominated the best local experiences in the United Kingdom and Ireland in dozens of locations across three categories. To decide who won, Get Your Guide turned to the local travel community. They voted on the nominations, and crowned the top five from each category as winners of the 2020 Get Your Guide Awards.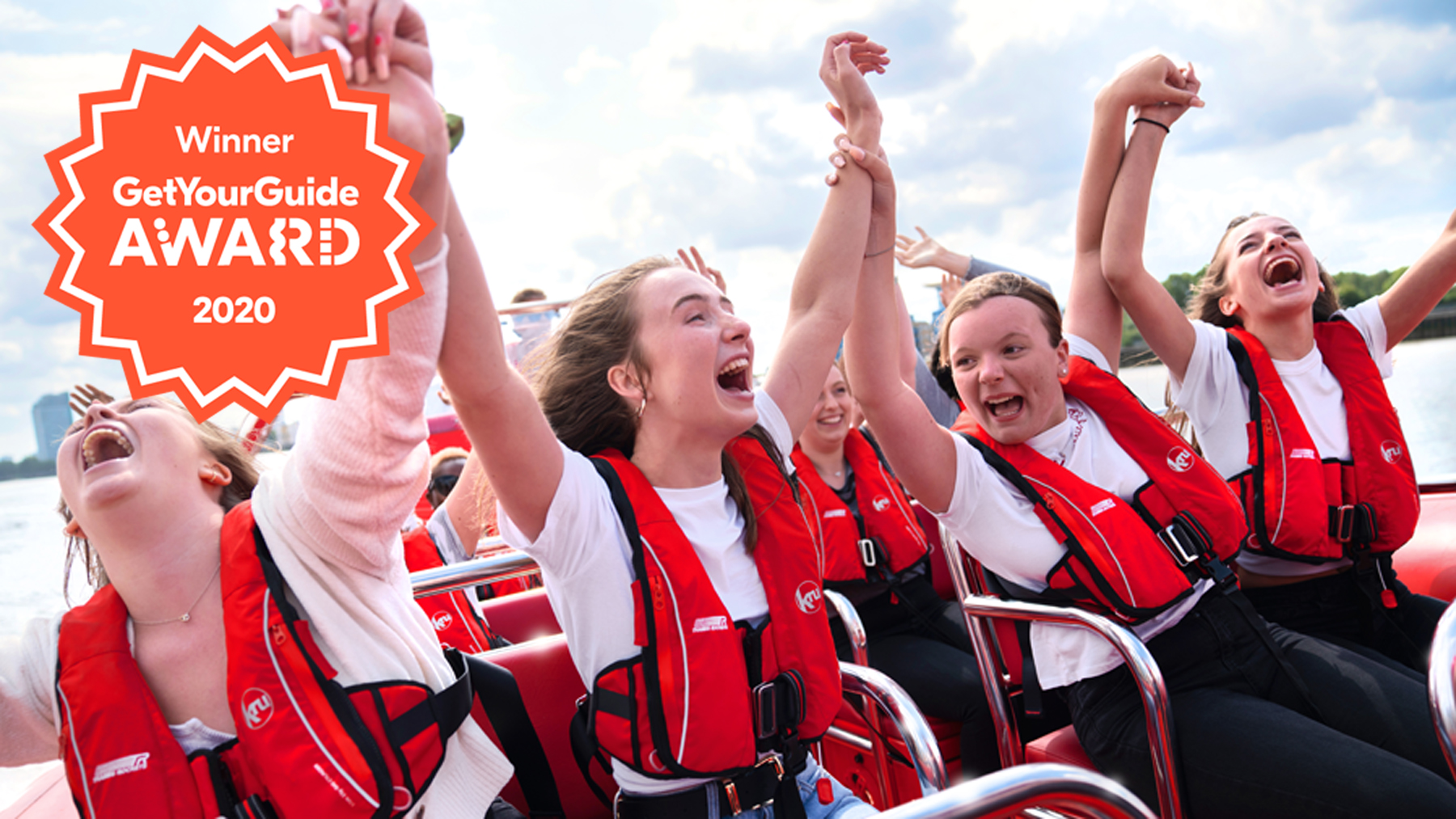 A huge thank you from the bottom of our hearts (and hulls!) for this wonderful accolade. Needless to say this year it means more than ever to know we are delivering our experiences to the very highest standard we possibly can. 
Doing what we love, your safety first, your enjoyment a close second, with smiles for miles. 
It's what we always have and always will be about - full steam ahead!
Like this blog?
You'll love these trips!