What to do over the May Bank Holiday
Published by Charlotte Smith 1682 days ago
Another long weekend is fast approaching - want to make the most of the Bank Holiday but don't know what to do? Don't worry we've got you covered! We have the perfect answer for you… come on board an exhilarating speedboat to rev up the excitement for the long weekend ahead!  
We have options to suit all, whether you want a memorable trip out with the family or something a bit more romantic, wanting to have some fun with friends or searching for an exhilarating adventure like no other – we've got it!
If you're looking for a fun family experience to create lots of memories and something that is suitable for everyone then our Ultimate London Adventure is the perfect answer. It is great for all ages and will have you in stiches with our comedian tour guides, gripping onto the edge of your seat, whilst blasting down the Thames at 30 knots. There's no better way than to see the best sights in the capital than on a super speedy speedboat ride. The trip consists of 50 minutes on the water with a mix of sightseeing and speed, departing from the iconic London Eye Pier throughout the day, every day. Interested? Of course you are - book here!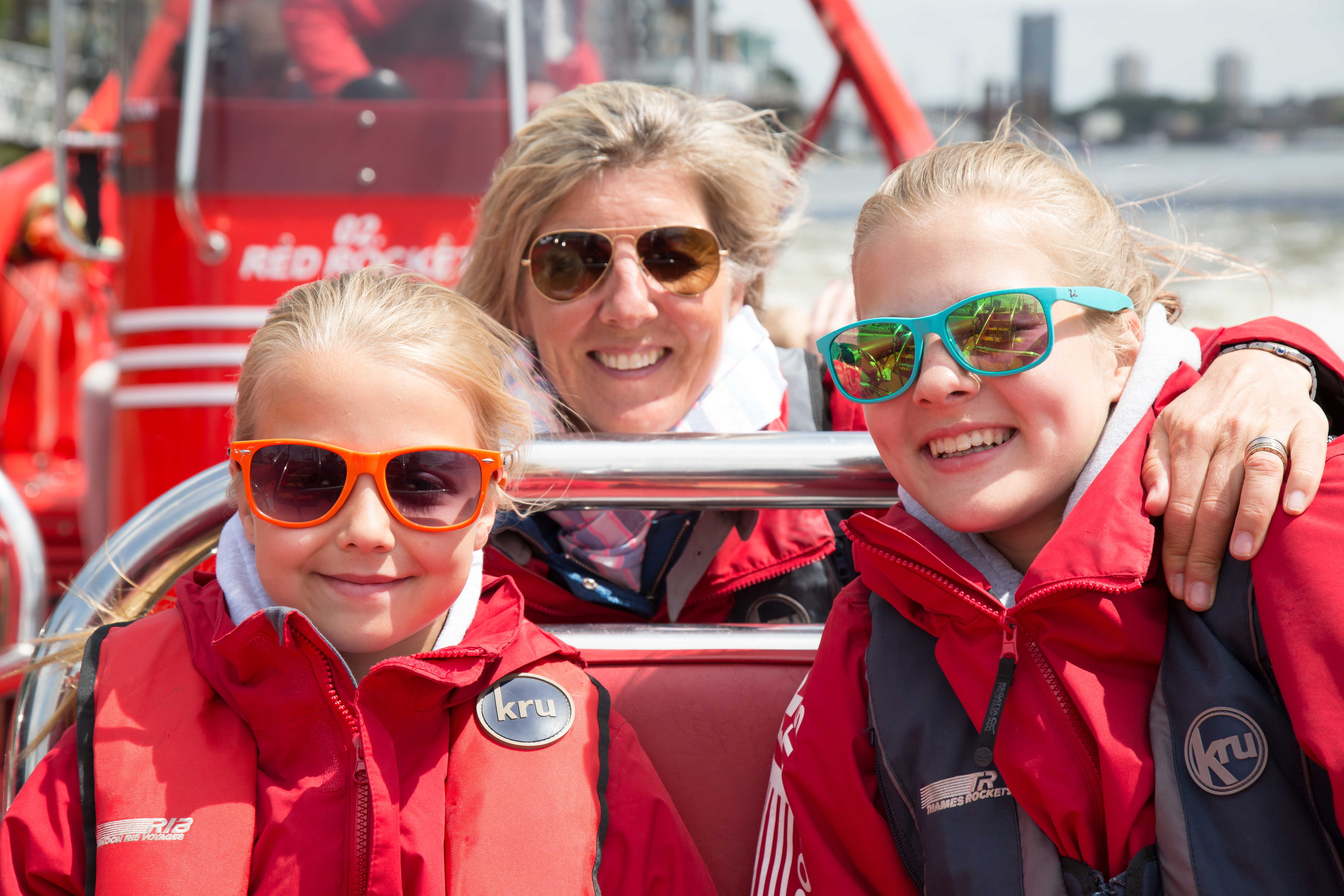 Maybe a family day out isn't quite what you're looking for and instead you'd much prefer a romantic London date night just with you and the one you love? Why not try our newly relaunched Thames Lates, the perfect 'must do' summer date this year? It combines the amazing sights of London with an exhilarating speedboat ride to get your hearts pumping to then sail back with a cocktail in hand. Take in the beauty of London whilst the sun goes down and see the amazing sunset skyline all from the River Thames. The trip is 50 minutes long, departs from the London Eye Pier and includes one free cocktail per person. It's the perfect idea to treat the one you love, whisk them completely off their feet. Book your seats today!
Perhaps romance isn't your thing and you're searching for something a bit speedier? Take a trip on our Break the Barrier, it's an all speed experience for all adrenaline lovers to enjoy. With 40 minutes of nothing but twists and turns, rocks and rolls through the docklands, zooming past maritime Greenwich, blasting round the legendary O2 arena and beyond to the mighty Thames Barrier and back what could possibly be more thrilling than this? The trip is 40 minutes long and departs from St Katharine Pier, next to Tower Bridge. The question is - are you daring enough to come on board and experience the 'blast of your life'? Book now!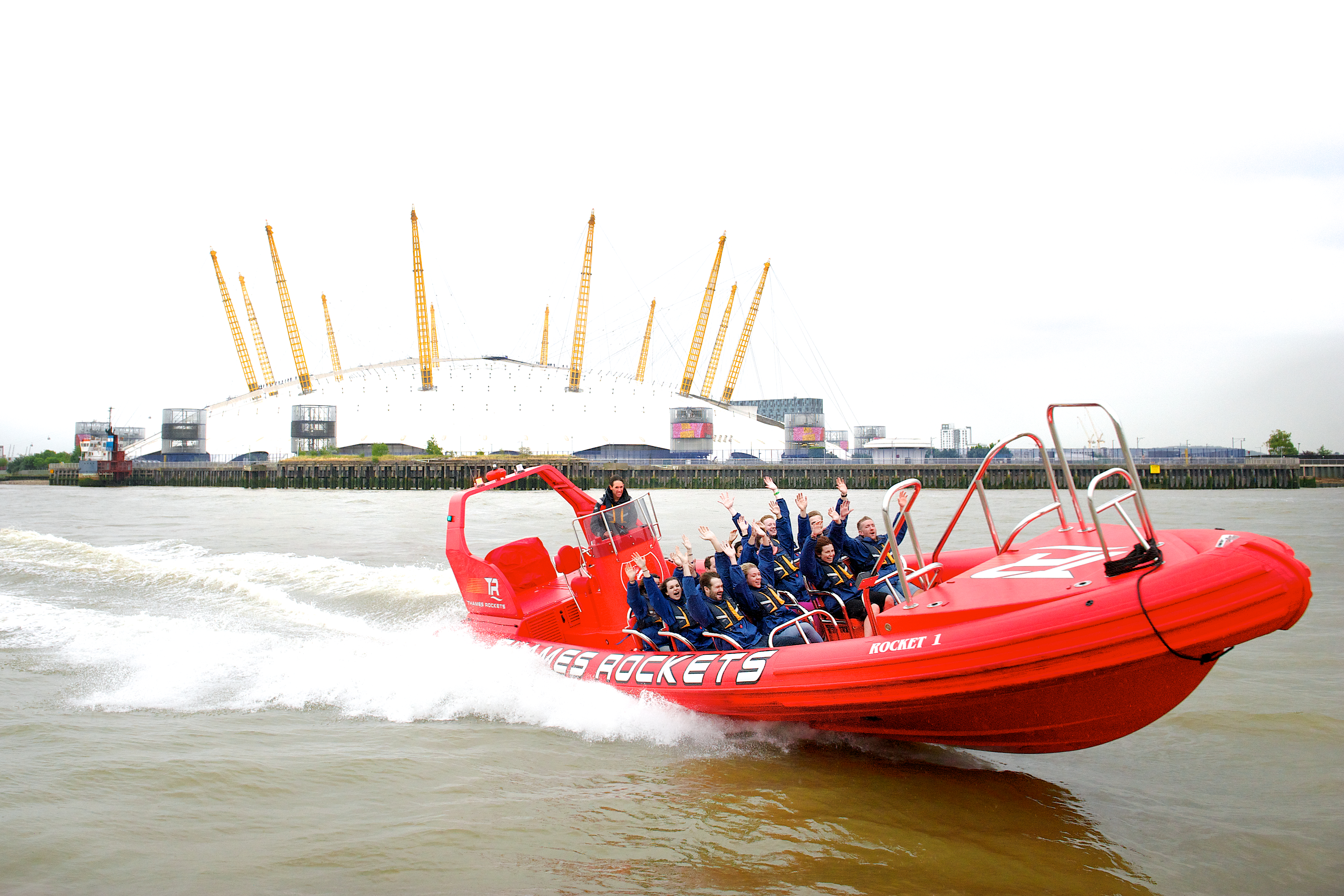 Whatever you're looking for this long weekend Thames Rockets will not disappoint no matter what adventure you choose. Don't forget we're also offering £13 OFF all tickets for our Ultimate London Adventure until Sunday 12th May so make sure you take advantage of this!
Our £13 off birthday offer is valid from Monday 29th April - Sunday 12th May 2019. £13 off the RRP adult and child ticket prices on any Ultimate London Adventure sailings. Not valid for any other trips or in conjunction with any other offers or discounts. Standard T+C's apply.
Like this blog?
You'll love these trips!