What Makes London RIB Voyages The Best, Fastest and Most Fun Experience on the River?
Published by Thames Rockets 3731 days ago
London RIB Voyages is the original (and best!) speedboat experience on the Thames, but with many pretenders to the crown cropping up these days we thought it was about time we showed you exactly why our boats are the cream of the crop, and what sets us apart from the crowd. So, without further adieu, here's why you should choose London RIB for your adrenaline boosting Thames adventure. Accept no imitations!
We were first!  We've been game-changers since we first began, you know. The original Thames speedboat experience was of course London RIB Voyages, and we're still the fastest, funniest and most experienced speedboat providers on the water.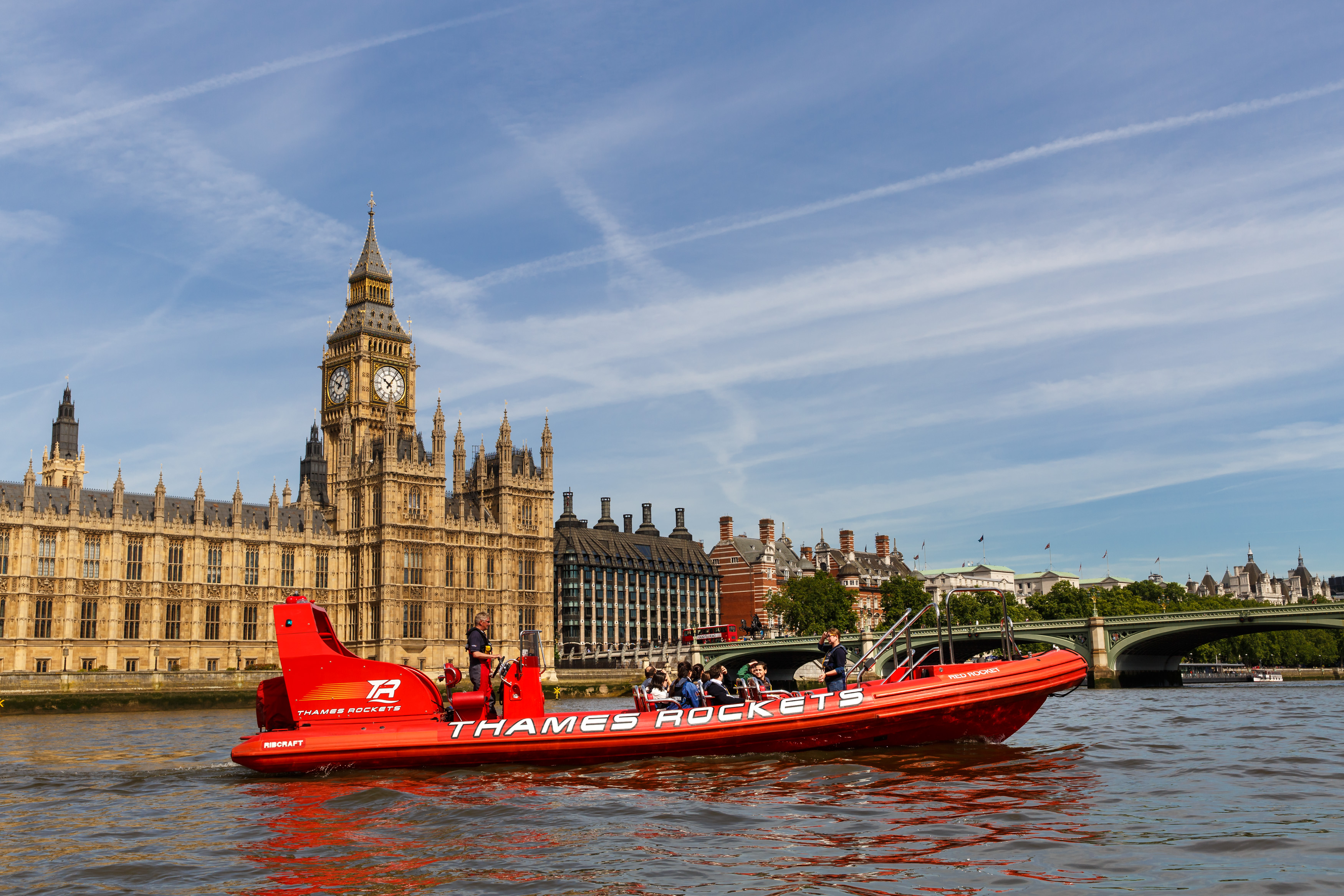 We're Always Changing Once our RIB adventures got going we decided it was time to up the stakes, and so created Thames Rockets - the most exhilarating of all our trips, operating exclusively in the Thames High Speed Zone! Hold on to your hats, because this one is our fastest yet...
Location, Location, Location The official home of London RIB Voyages is right beside the world famous London Eye. We're the only speedboat experience to boast such a prestigious starting point, making our trips perfect for days out that let you see the city in the most unusual of ways.
We Know People We work in association with the O2 Arena, AEG, Merlin Entertainment, Red Letter Days, Virgin Experiences and many more top attraction providers, so you can bet we know how to entertain! We've also been chosen as official suppliers for the (Oxford/Cambridge) Boat Race, the World River Race, Children in Need and ATP tennis. These prestigious clients were looking for filming, support and transfer boats, and we were only too happy to oblige!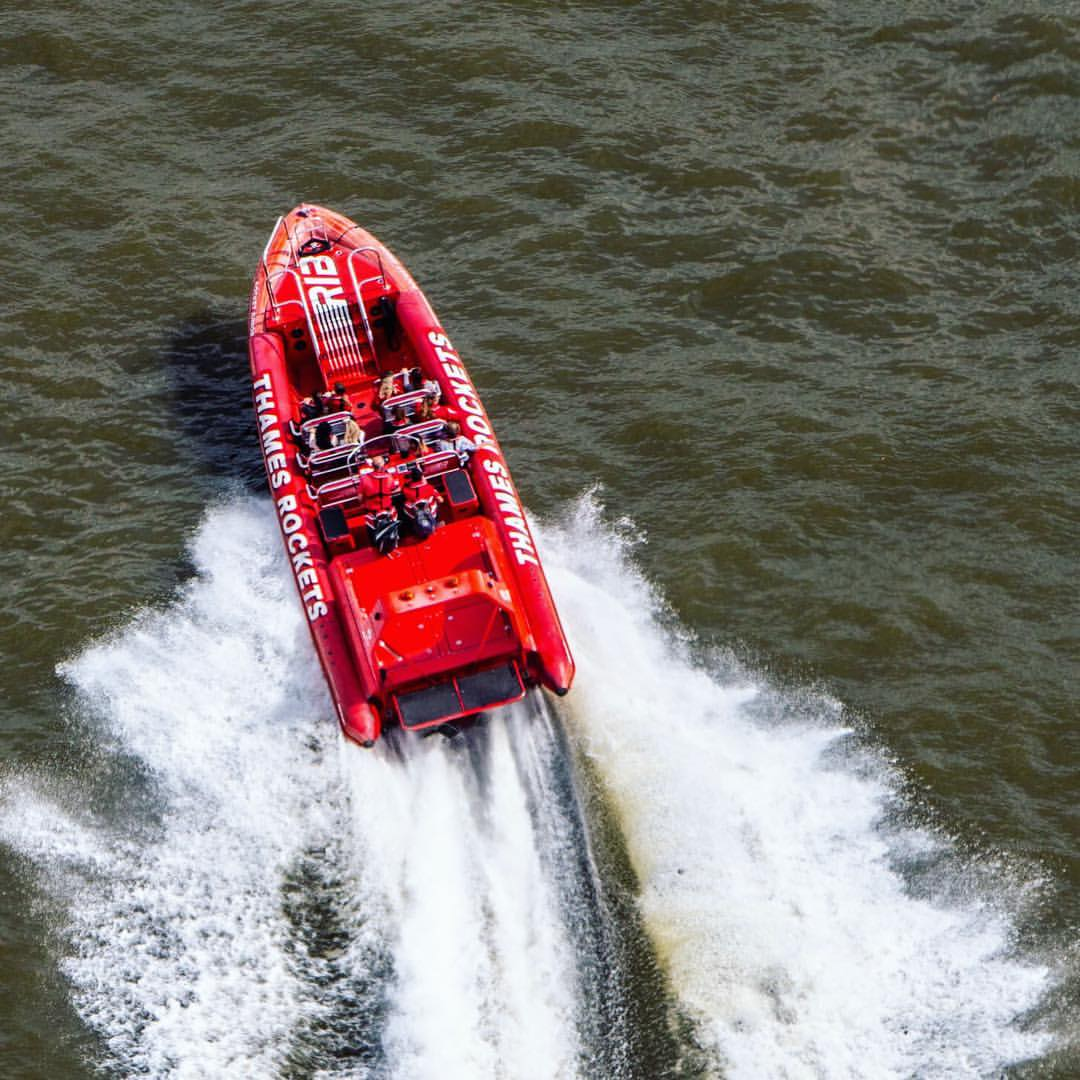 It's Personal We are the only operators on the Thames to shun those impersonal PA systems. Our guides want to talk to you, and they want you to have a good time. So they'll talk directly to you as they share their brilliant anecdotes and unusual London stories. And with only twelve guests in each boat it's a perfectly personal experience. Every trip is tailored to our guests, which is why our guides never fail to impress. It's all about you!
We've Got The Jokes Our guides won't just tell you stories, they'll make you laugh too. Our incredibly enthusiastic and highly motivated actors and comedians bring a mind-boggling array of London knowledge to the table, but its their delivery that really sets these boys and girls apart. Their engaging, funny and personal stories of the Thames and beyond are the perfect accompaniment to our river voyages. They're always making us giggle.
Sensational Skippers It's not just our guides that make London RIB Voyages great - our skippers are brilliant too! Many of them are fresh from service in the Wapping River Police, which makes them a very skilled and very trustworthy bunch! We know we've got the most conscientious, friendly and experienced skippers on the Thames - and we're incredibly proud of them. The Bespoke Touch If you want to create something even more personal we'd be delighted to help. We can offer bespoke tours to and from any pier throughout London, and can offer our help and advice on good routes and additional little touches you might want to consider. Our combination of speed, sightseeing, comedy and style makes for the perfect London adventure for any occasion, so if you're looking for a unique way to celebrate a birthday, anniversary or any other special day just let us know. We'll happily make a fuss! We've had our fair share of marriage proposals on board too, we're quite the bunch of romantics!
Safe As Houses As the original operator we are the leaders in Health and Safety within our field. We're always the first to be asked to create and contribute to regulations, guidelines and best practices. So you can rest easy knowing you're in safe hands with London RIB Voyages.
We're sure we've given you enough reasons to join us for a Thames experience now, so it must be time to book some tickets! If you want to find out what all the fuss is about click here to reserve your space onboard today. We look forward to showing you London at speed. 
Like this blog?
You'll love these trips!