We're in the TripAdvisor Hall of Fame!
Published by Thames Rockets 3041 days ago
We're celebrating at London RIB Voyages HQ today, because after five years of winning the TripAdvisor Certificate of Excellence we have been welcomed into the TripAdvisor Hall of Fame!
We've consistently received great feedback on the travel review site, and currently are rated 5.0 of 5 stars, with 2,557 reviews from our fantastic visitors.   If you've recently taken the time to leave us a message on our TripAdvisor page we'd like to extend a huge thank you - our team love the feedback, and we're delighted to see that our visitors consistently have such a great time!  
Our adrenaline-pumping, seriously speedy adventures are currently rated #1 of 43 Boat Tours & Water Sports in London; 2,459 of our 2,557 reviewers have rated us 'excellent'.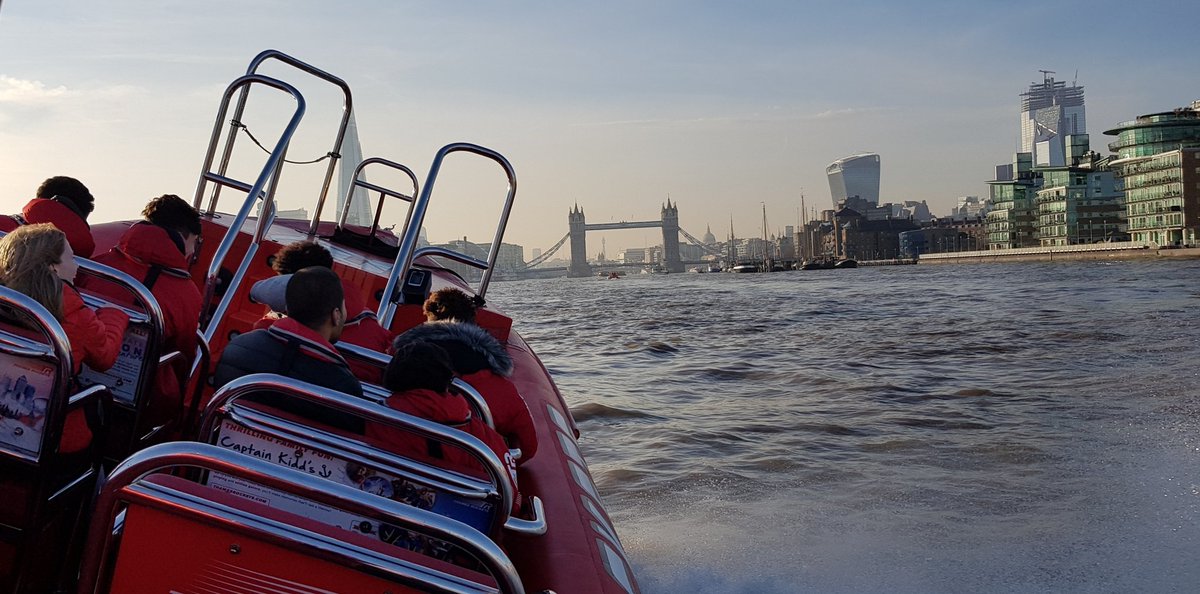 Here are a few recent reviews from happy customers:   "When we got past the speed restrictions, we took off, blasted through the wake of other boats, spun around a bit and generally had a thrill ride. Great stuff!" - Tony V   "Fantastic trip. Great for all the family. Fast, fun and really entertaining." - Sally R   "Speeding down the Thames with music blasting, rain lashing and everyone laughing and enjoying themselves was a fantastic way to experience our capital city." - Sue S   "Really fun, definitely exhilarating and some very interesting facts about London that we never knew, despite being Londoners! Highly recommend, our guide - Welsh Steve, was excellent!" - Sarah M   "Brilliant experience: fun, facts and fabulous. Lots of thrills from the speed captain Steve and cracking commentary from Craig. Awesome - a must do.... Thanks guys you made it special." - Heidi B   "50 minutes of exhilaration and entertainment. Steve, our lovely Welsh tourist guide, was very adept at engaging all the passengers and (given that four of us were London born and bred) certainly gave us some fascinating facts. As for Paul, the pilot, we loved the speed element, accompanied by suitable music. Overall, a perfect birthday treat and would happily recommend it to anyone." - JoLo  
If you'd like to have a look through all our reviews please visit our TripAdvisor page. If you fancy trying a trip with us for yourself you can book online here. We'll see you aboard soon!
Like this blog?
You'll love these trips!