We're bringing our awarding-winning guides to you
Published by Charlotte Smith 1356 days ago
As the current situation sees
London attractions
temporarily closing we have decided to bring our award winning guides to you instead!
We've asked some of our superb guides a range of fun questions for you to get to know them a bit better before you meet them on-board this summer.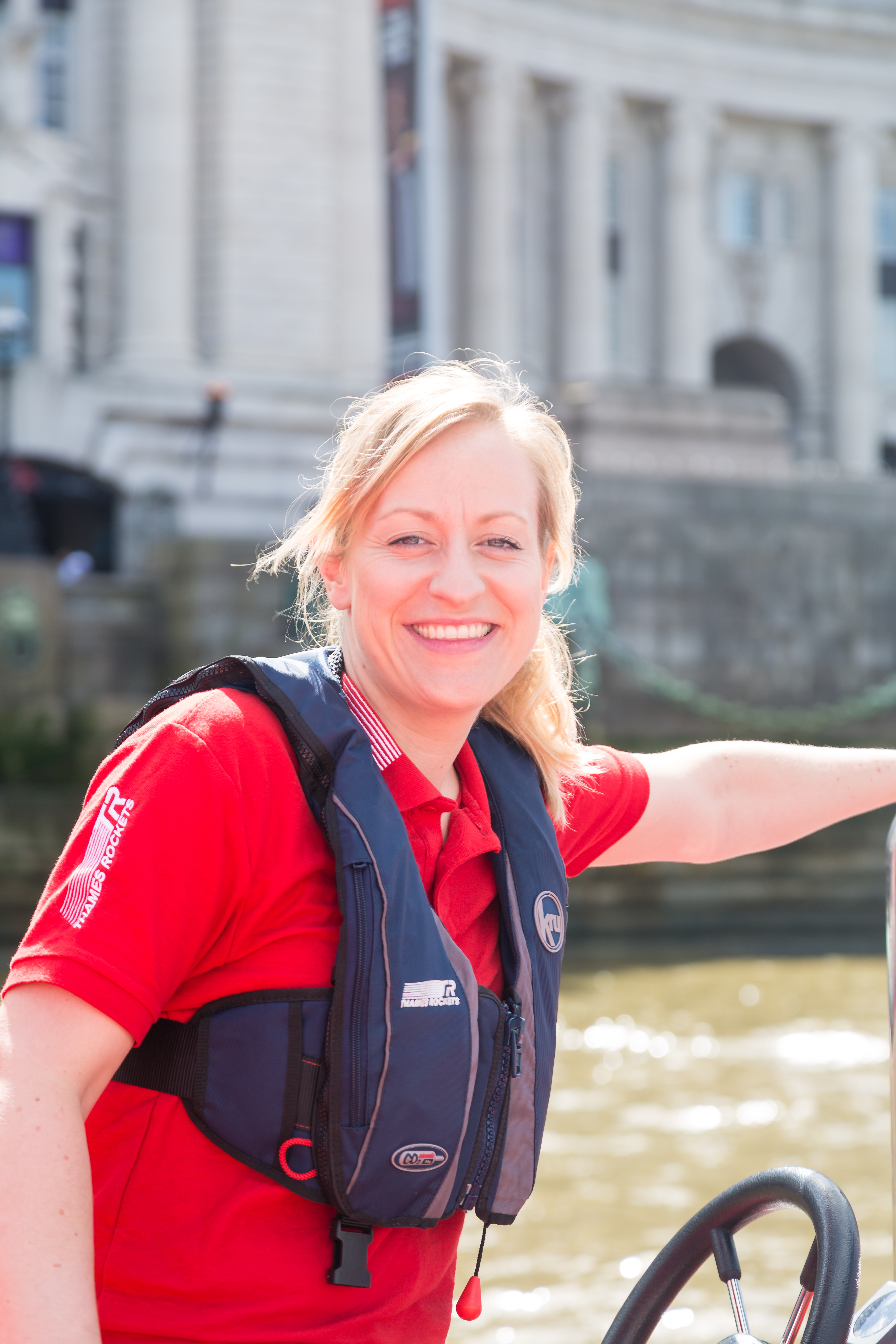 Stacey Evans
Stacey is a fantastic member of our team and has been at Thames Rockets for many years now. She gets involved in a range of jobs from guiding, to being a part of the bookings team to greeting people down at the pier as a boarding manager.
Q. What's your favourite job out of the three roles you do here at Thames Rockets?
A. My favourite job is tour guiding because I love meeting different people everyday and putting smiles on passengers faces.
Q. Where are you from?
A. I'm originally from Manchester but now I live in the beautiful city of London.
Q. What's your favourite speedboat trip?
A. My favourite Thames Rockets experience is Thames Lates, because it combines my favourite things - speeding down the Thames, drinking delicious cocktails and spending time with my friends.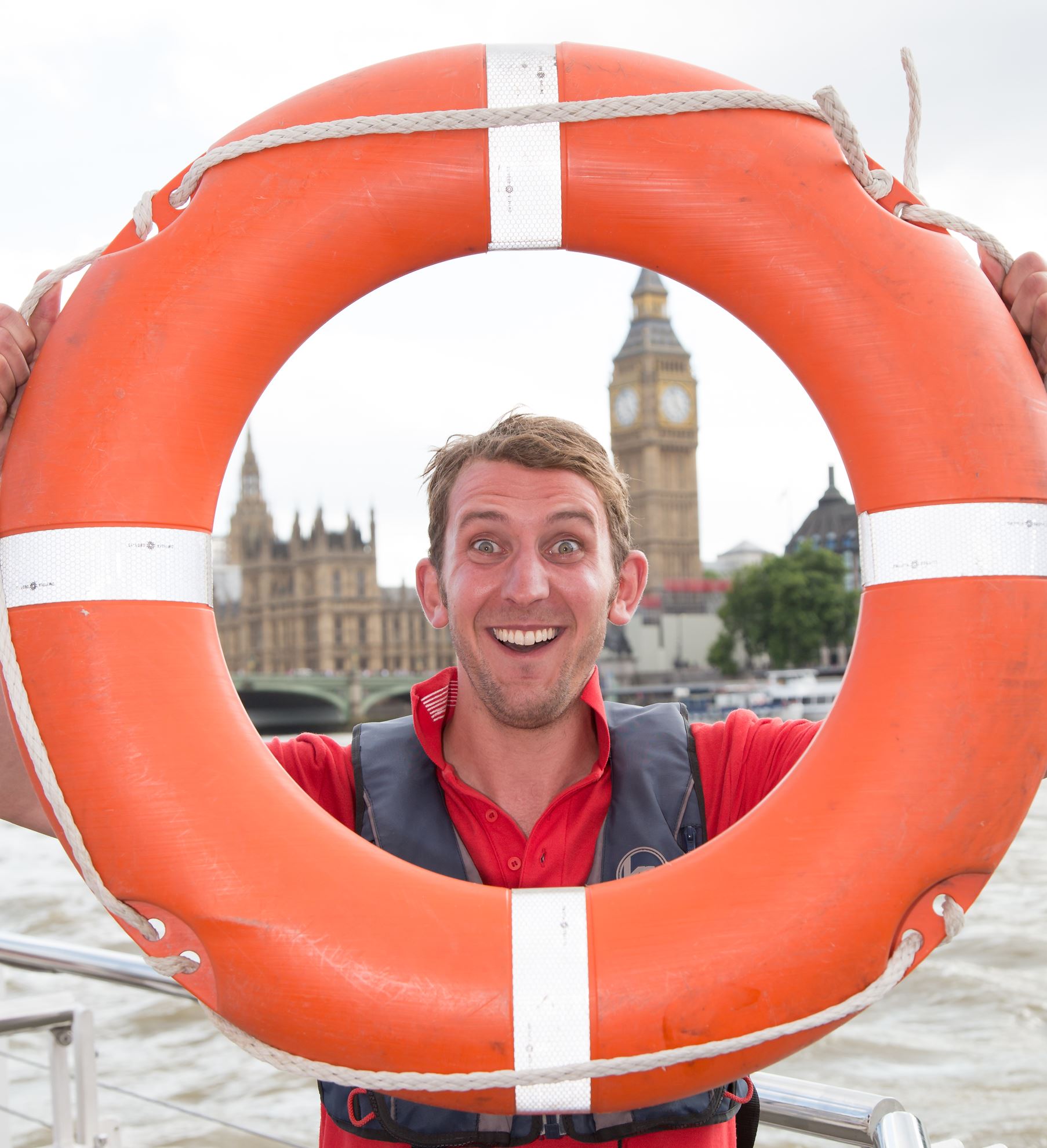 Geoff Arnold
Geoff is one of our maddest tour guides, he brings laughter, smiles and lots of jokes aboard every trip he does. If you're lucky enough to have Geoff as your guide on Thames Rockets you'll be sure to take away wonderful memories from your trip.
Q. What's your favourite part of your job?
A. My favourite part is meeting new people, having a chat, showing them the sights and ultimately making people happy - if they're happy, we're happy!
Q. In your opinion, what is the best sight in London?
A. The best sight in London has to be Tower Bridge because it is one of the most iconic bridges in the world, plus when we sail underneath it I know we're about to zoom up to speeds of 30 knots!
Q. Who's your favourite skipper at Thames Rockets?
A. I couldn't possibly say they're all brilliant in their own way.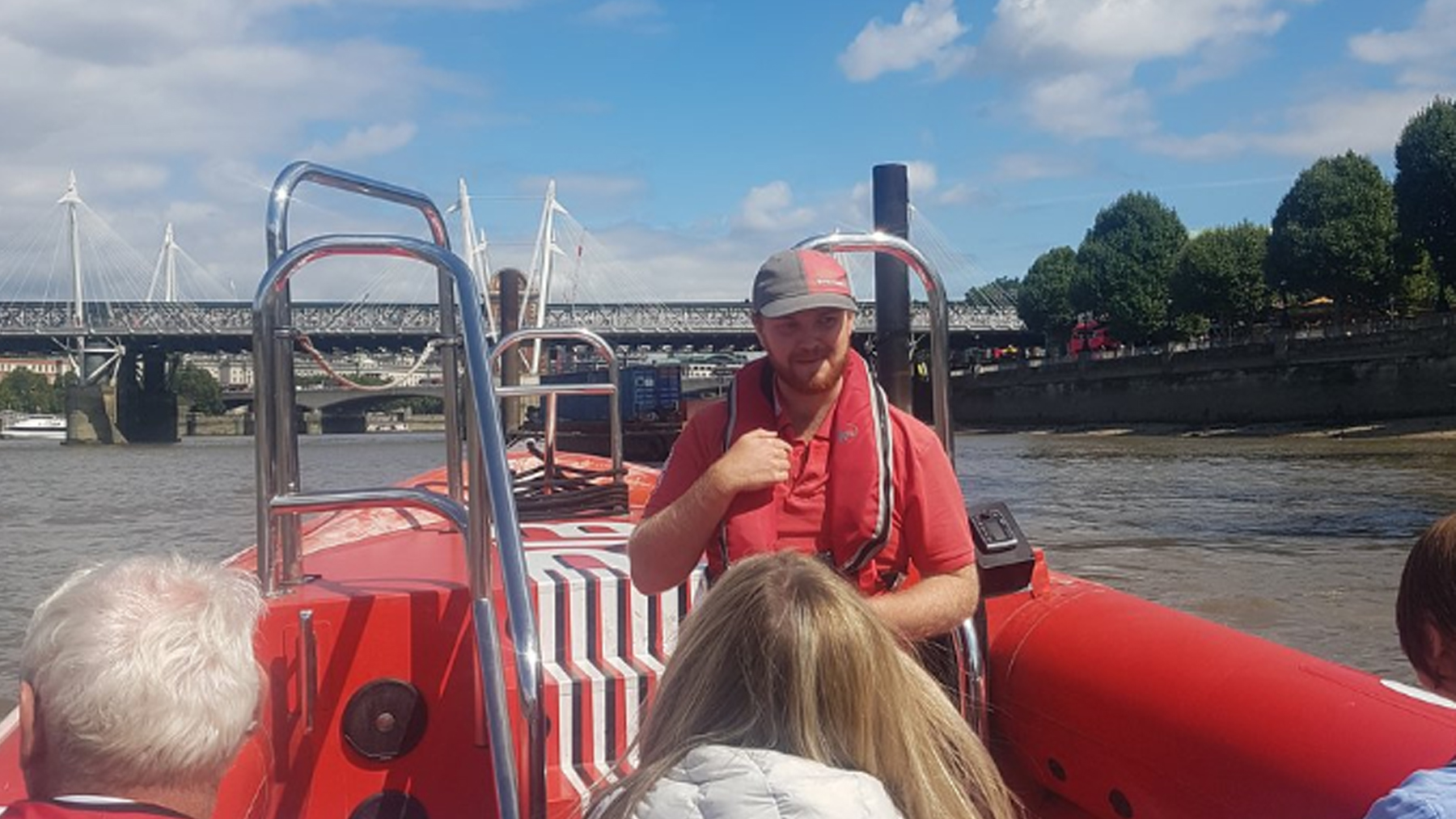 Bill Holland
Bill has brought his unique brand of guiding style to Thames Rockets for a few years now and receives many 5* reviews on TripAdvisor. Bill always brings a funny and witty side to his tours with people disembarking raving about their time on-board. 
Q. Where are you originally from Bill?
A. I am originally from the Isle of Wight but I moved over to London when I went to university to study drama in the suburbs of London.
Q. What Thames Rockets trip would you recommend most? 
A. I would recommend the Ultimate London Adventure most as it is fun for everyone and has a bit of everything - speed, sightseeing and historical facts.
Q. What's the best memory you have had on-board?
A. Once I witnessed a proposal on-board Thames Rockets a while ago and it was amazing. The couple had been on-board together many times before so it was perfect for them.
Whoever your guide is on your Thames Rockets trip we can guarantee they will have you laughing throughout the whole experience making it an adventure to remember forever. 
Like this blog?
You'll love these trips!