UPDATE: Rocket Royal Reflections
Published by Maisie Walker 451 days ago
We share the nation's sorrow regarding the recent passing of Her Majesty Queen Elizabeth II.
The Thames Festival Trust have announced this event will be going ahead, helping raise much needed funds for the RNLI*.
Thames Rockets are proud to take part in commemorating history's longest serving monarch in her Jubilee year. 
FOR ONE NIGHT ONLY...
ROCKET'S ROYAL REFLECTIONS: Thames Rockets invite you to join us for a truly memorable evening celebrating a truly remarkable modern monarch.
Elegantly embark at Chelsea Pier and get ready for a sparkling river spectacular to remember. You'll be part of history as the 150 vessel strong flotilla, led by the Duke of Kent, gathers around you, and prepare for the main event...
It's time for London to LIGHT UP! With HRH the Duke of Kent at the head of the fleet, become a part of history as the 150 strong flotilla (including the Queen's Rowbarge 'Gloriana') makes its way down the world famous winding river Thames. At dusk, an illuminated flotilla of invited vessels, both manpowered and motorised, will parade down through central London from Chelsea to Tower Bridge. Every boat will illuminate with beautiful white lights creating reflections on the water and creating a stunning river of light -  a poignant spectacle paying tribute to an incredible reign.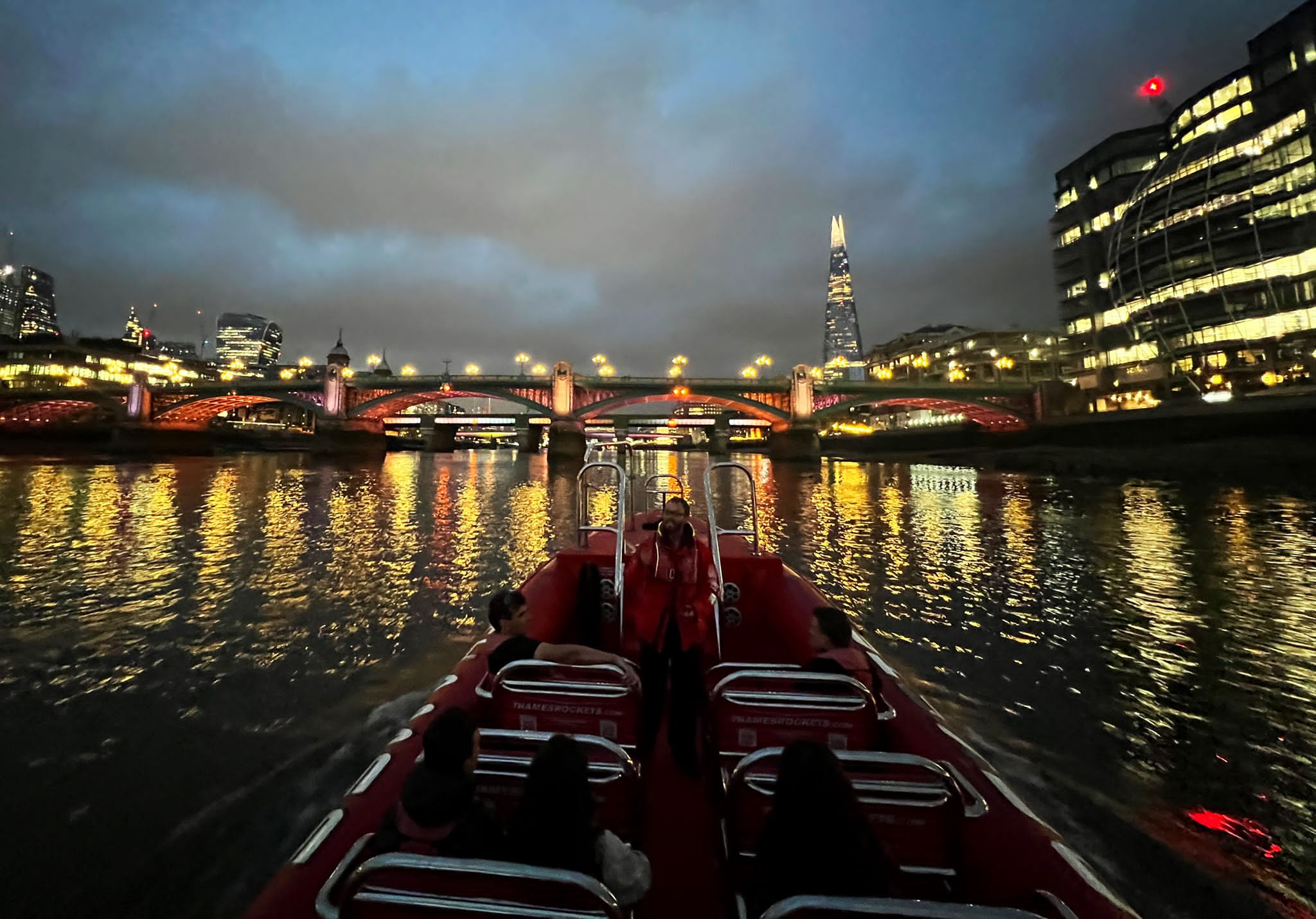 Sail towards London's iconic skyline, with a beautifully British soundtrack and a 'royally appointed' treats selection. Look up in awe at London's world famous bridges as they display a fitting tribute of shimmering LED lights.
With this being the river Thames' first after dark flotilla, the experience will merge light and dark, working in harmony and unison with the superb Illuminated River display, as well as with the lit buildings and structures in the famous London skyline.
Finally take in the monumental sight of Tower Bridge opening for a courtly salute, with a final toast to mark an equally impressive 70 year reign.

Join us, the river and the nation in remembrance for a truly historic evening.
*Donation to the RNLI included in the ticket price