Top 10 Halloween Events
Published by Thames Rockets 3703 days ago
There's a chill in the air, a pumpkin here and there and the London RIB Voyages team have taken to dressing up as zombies. It can only mean one thing. Halloween is on its way!
This year our Thames Rockets are to host a brand new, and truly terrifying, experience - Beware The Barrier. We'll be taking guests on the most frightful of adventures on the Thames complete with ghost stories, hidden surprises and the spookiest of soundtracks.
But if you want to create the ultimate Halloween experience we suggest combining our adventure with one of these incredibly freaky packages. Here's our top ten, as chosen by the London RIB Voyages team!   Just one question remains... are you brave enough?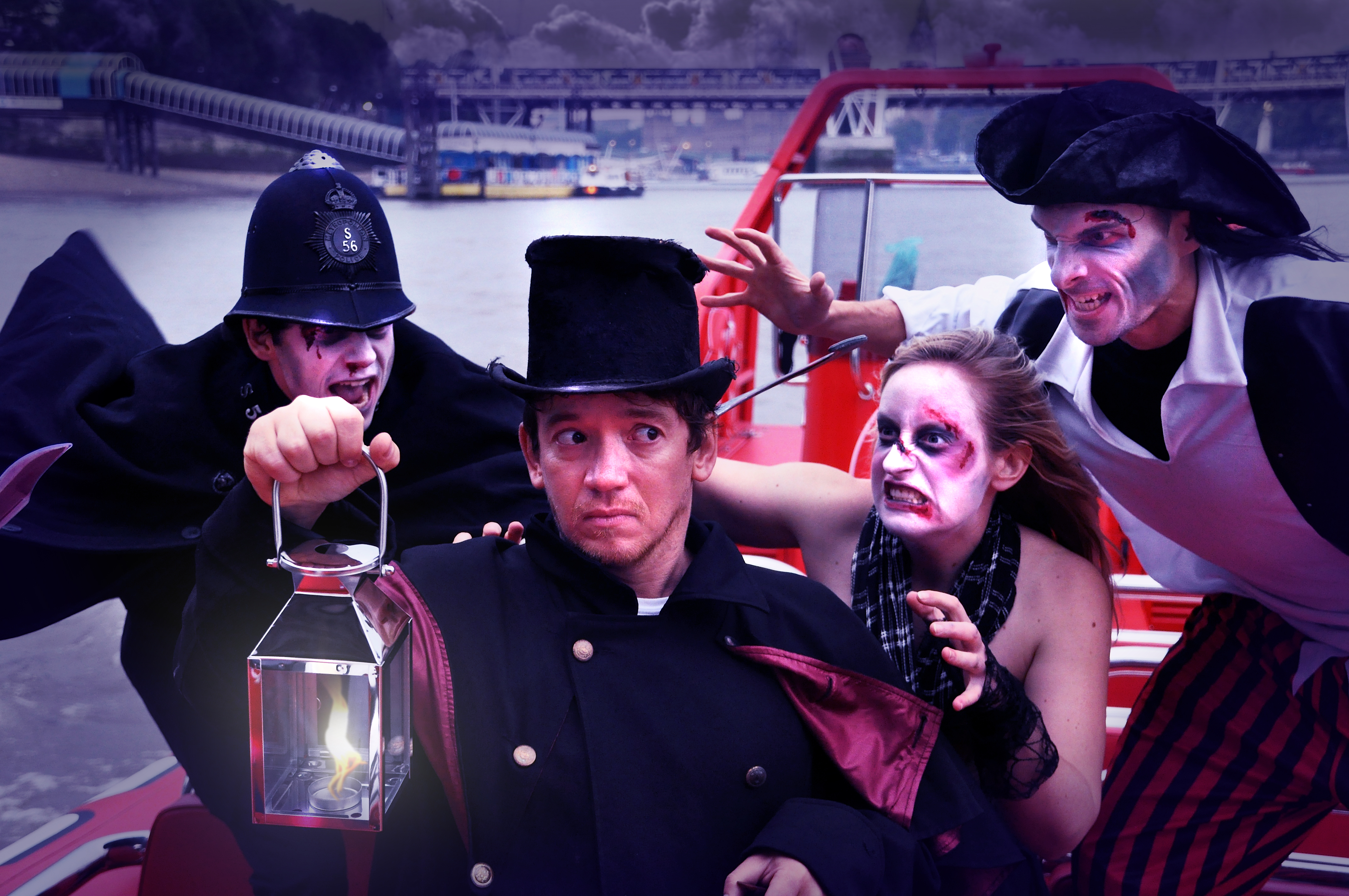 Say Boo at the Zoo
Get up close and personal with nature's spookiest creatures at London Zoo, where there'll be scare-tastic events throughout the day as well as special Halloween feeding sessions. Don't leave without visiting Mr Darkmire's Curiosity Shop of Horrors.
Enter the Witch Academy
The London Eye's getting in on the act this Halloween, transforming itself into the set of a witch story, complete with voicing by Harry Enfield. Expect storytelling, participation and plenty of fancy dress as you feast your eyes on incredible views of the capital.
Prepare for a fright at Highgate Cemetery
Take a walk around the breathtaking Highgate Cemetery and feast your eyes on some of the finest funerary architecture in the country. It's a place of peace and contemplation throughout the year, but they do say the gap between the living and the dead is that bit smaller at Halloween...  
Head to the London Dungeons 
The London Dungeons can be relied upon to provide a frightful show every Halloween, so we don't expect this year to be any exception. They have promised 18 set-ups performed by 20 actors, with all the special effects you could possibly recoil from.
Experience the Edible Cinema
An American Werewolf in Paris is the film of choice for this special spooky edition of Edible Cinema. Guests will be treated to a multi-sensory experience, and instructed to taste a wide array of special treats (and tricks) during the performance. It's not to be missed.  
Prepare for Surgical Horrors at the Old Operating Theatre 
One of our favourite, and one of London's spookiest, museums is opening its doors for a series of Halloween events this October. Visit the Body Snatcher, take a look at some creepy after-death photography or learn about magic and madness. The choice is yours!  
Go Macabre at the Autumn Seminar Series 
A very serious Halloween celebration is happening at Barts Pathology Museum, with a fantastic series of talks and events will enable you to learn about Victorian mourning customs, Britain's first female serial killer, the grisly trade of corpses' teeth and much more! It's enough to send shivers up your spine.
Dress Up Your Dog for All Dogs Matter
Halloween isn't just for people, you know. Canines are getting in on the act this year at the appropriately named Spaniards Inn. It's all in aid of All Dogs Matter charity, and there'll be prizes for the best dressed dog (and owner!)
Enter the Zombie Apocalypse at Asylum: 2.8 Hours Later
It's time to experience your first zombie apocalypse! In a secret London location brutal security, corrupt officials, vigilante mobs and scavengers will be scaring the wits out of their visitors - you could even volunteer to be part of the zombie mob fi you think you're tough enough.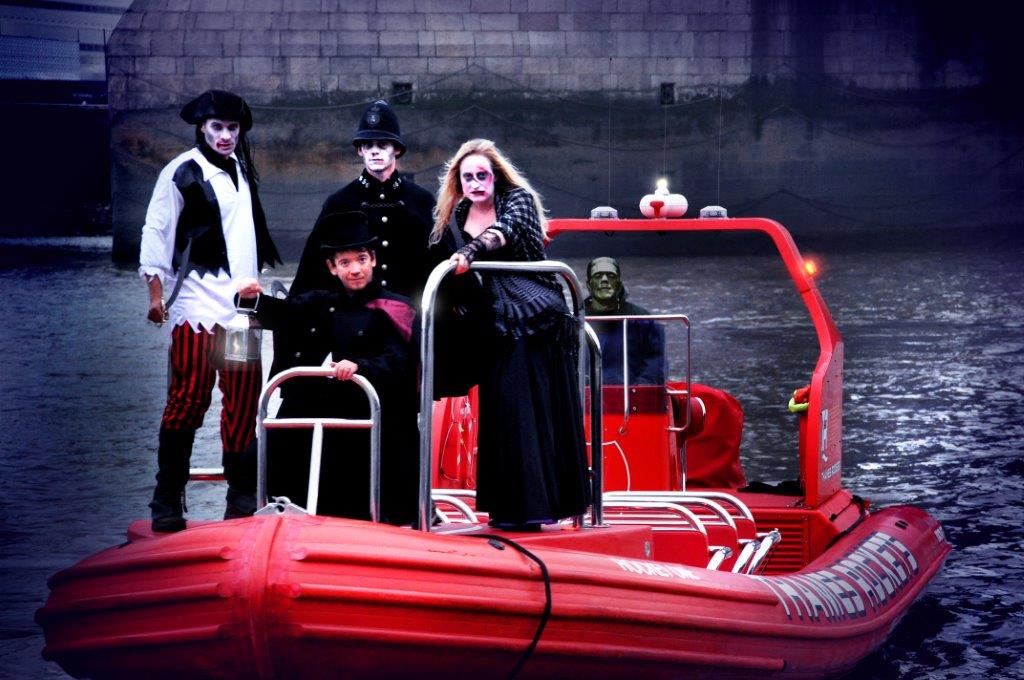 Beware the Barrier with London RIB Voyages 
Of course no Halloween celebration would be complete without the most thrilling, and most spine-tingling of adventures on board London RIB Voyages! This Halloween our Thames Rockets will be heading off in the dead of night for a blood-curdling blast on the haunting dark waters of The Thames. Only for the brave!
Like this blog?
You'll love these trips!