To You Who Are About To Be Married...
Published by Thames Rockets 4064 days ago
You who are about to married will probably be thinking of a certain wedding day, colour schemes and flower patterns. Your head is probably awash with difficult decisions, from menu choices to venue options, but halt! First there is the partying to think of, namely the stag and hen partying.
To mark the occasion you probably think you need to dress up in some unflattering garb and drink more than you ever thought possible, and you almost certainly should. But before that why not mark the day in a more memorable way, with The Ultimate Last Ride on board London RIB Voyages?
Our speedboat trips on the Thames are not just for sightseeing. They are also a hugely entertaining, unforgettable experience, making them ideal for stag and hen parties. Share an exhilarating trip with your nearest and dearest and take in the sights of the capital whilst travelling at up to 35 knots on London's famous waterway. We'll take all the stress out of planning your stag or hen soiree, assisting throughout the planning and booking process to make sure your day is a success.
Impress your guests by showing them London in a whole different light. Our comedians will adapt their on board tour according to your group - so we'll make sure the bride or groom feels very special on their second biggest day. Our guides will even tell you the stories other tour operators are too nervous to divulge!
We expect you'll be hungry after all that excitement, so why not round off the trip with a delicious meal at a pier side restaurant? Ask us and we'll let you know our recommendations!
For more information please click here to see what we can do for your stag or hen party, or here for information on private charters from London RIB Voyages.
Hag Parties If the above isn't quite your style, or if you've been wondering how to celebrate your upcoming nuptials and can only think of the traditional stag and hen soirees we've got a little surprise in store for you... We are pleased to introduce the answer to your prayers, the thing you've all been waiting for, the ultimate stag/hen celebration... the hag party!
That's right, we have combined the entertainment of the stag and hen to allow you to celebrate this fine occasion hag style! Stag and hen parties are going co-ed, as the traditional single-sex shindig is being replaced by mixed outings attended by friends of both brides and grooms. We have it on good authority that the hag party is the only party to be seen at this year. We have teamed up with Gay Nights UK, the brand new party weekend company exclusively for gay guys, girls and their mates, and home of the HAG party to bring you the ultimate HAG Party on board London RIB Voyages!
We can think of no better way to impress the cosmopolitan groom or bride-to-be, than with an exhilarating Hag party on the Thames. Start at the famous London Eye, before high-tailing it through London at 35 knots. Entertainment will be provided by our award winning comedian tour guides, who will point out some of London's most famous sights, and offers some rather unusual, not to mention hilarious, facts along the way. For more information on Hag parties at London RIB Voyages please email bookings@londonribvoyages.com or visit our website. For information about Gay Nights UK, check out gaynightsuk.co.uk.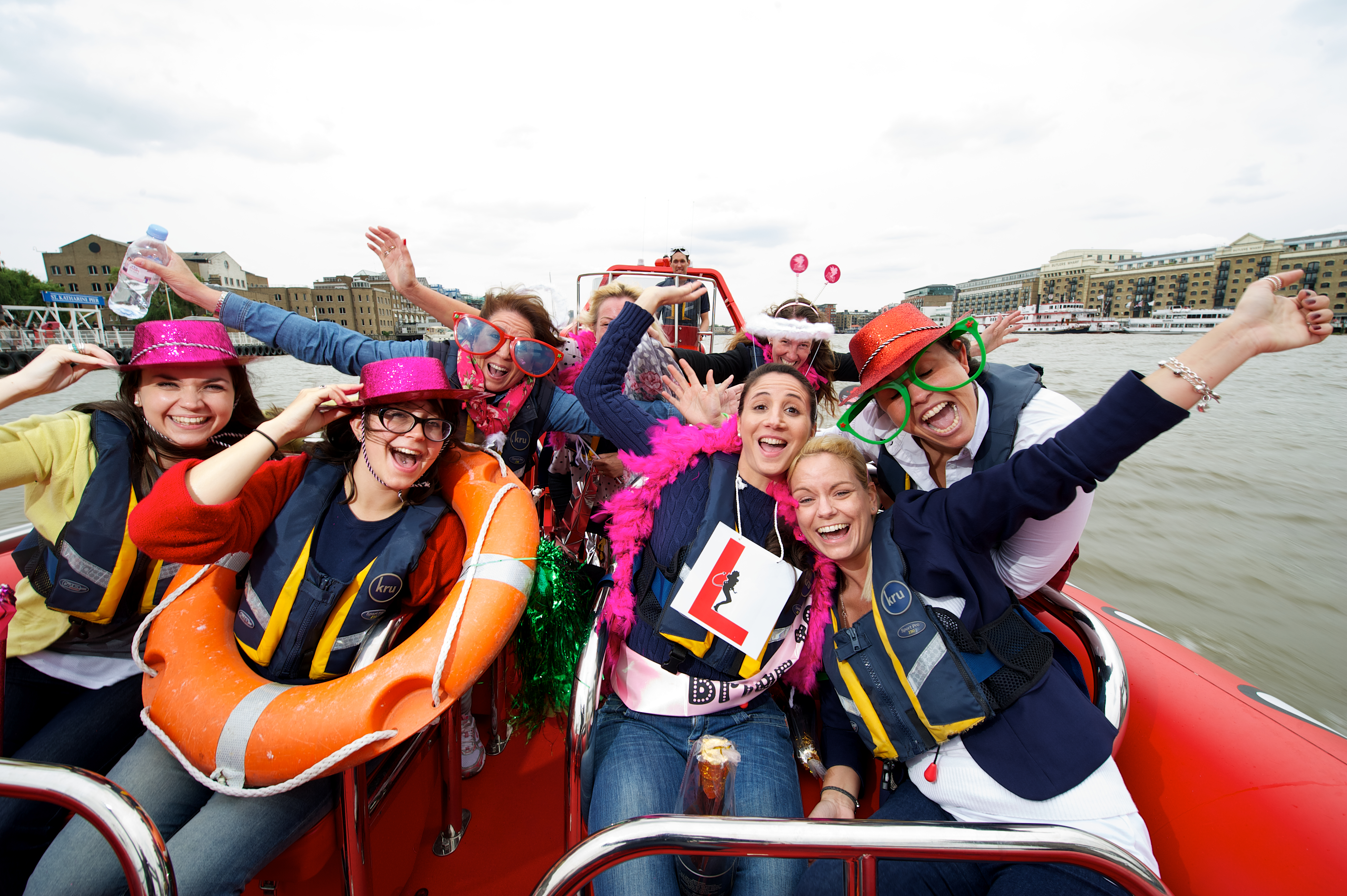 Like this blog?
You'll love these trips!