Things to do in London
Published by Mike Cole 908 days ago
London is never better than when the sun is shining, the temperatures are soaring and the sky and river are sparkling!
It sets the stage for some of the best sightseeing in the world, and whilst London cannot be the international destination it is used to being right now - it gives us Brits the opportunity to rediscover what all the fuss is about!
Our Thames river cruises are the perfect way to uncover top things to do in London in all their glory! From towering skyscrapers to thatched wooden theatres, seeing the city from the river it was built around is an experience in itself. Only one thing makes it that bit more special… 880hp engines – the fastest on the river - guaranteed!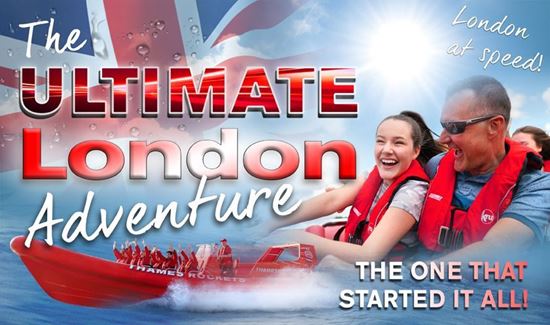 The 50 minute Ultimate London Adventure crams the very best to see and do in a fast paced adventure for all the family. Take in the sights from the London Eye pier including the Houses of Parliament, St Paul's Cathedral and Tower Bridge, listening to the stories of London's fascinating past from our team of quirky stand-up comedian guides! Chuckle as you chug along in the London summer sunshine, taking sunny snaps and soaking up the glorious weather.
After Tower Bridge hold on tight – we're about to take off! Fly down the Thames faster than a Rocket, our red London speedboats twisting and turning all the way. With hit after hit pumping from the cutting edge on board speakers it's time to party down the Thames – feeling the freedom with smiles for miles.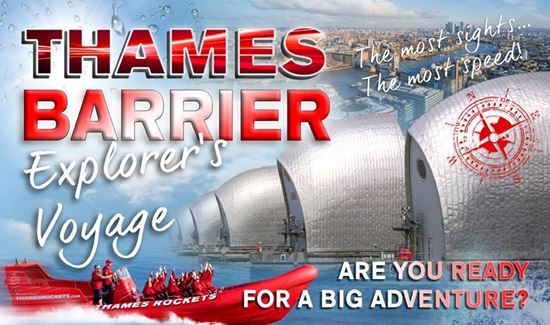 For true daredevils go all out on the 80 minute Thames Barrier Explorer's Voyage. Go faster, further for longer all the way to maritime Greenwich and onwards to the mighty Thames Barrier and back. With over 40 minutes of all speed adrenaline and every sight worth seeing in London, this experience will make you a fully-fledged 'Rocketeer'!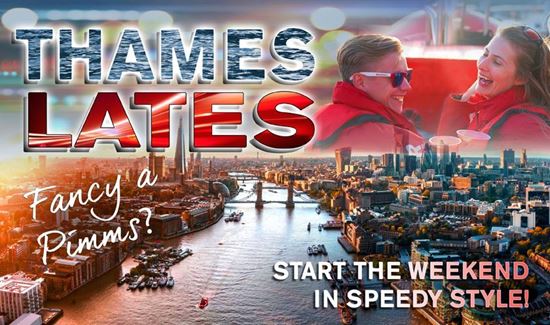 Or keep things cool with a London sunset experience that oozes suave and charm. Thames Lates is ready to whisk you away on an evening to remember – with your date or your mate! Sit back and soak up the atmosphere of London at twilight – sipping an on board cocktail as London lights up just for you. Guaranteed to impress this is an adults only ride that is a winner each and every time.
So don't miss the magic of London this summer. There has never been a better time to explore our wonderful capital, and with the #1 speedboat operator in the UK behind the wheel we'll ensure only the very best as you rediscover London.
Like this blog?
You'll love these trips!