Things to do in London now the kids are back to school!
Published by Maisie Walker 468 days ago
And it's time to... relaxxxx! 
After six weeks of keeping the kiddies entertained, it is no surprise all of you super parents need a bit of a break - but what if we told you we can take your break one step further and turn it into something you can brag about…
But what you ask? 
A ride on the UK's TOP speedboat experience of course! 
Trade the foot rest for a 35mph red rocket and join us for an experience that'll certainly give the other parents a run for their money! 
If you need a little bit of 'me' time this September, let Thames Rockets show you exactly how it's done…
Hop aboard our red rocket London speedboats at Bankside Pier and join us for a 45 minute, all-speed river Thames experience - guaranteed to blow some of those post summer holiday cobwebs away! Leave Shakespeare's Globe in your shadows as your very own professionally trained skipper blasts you all the way to the Thames Barrier, round the O2 Arena and past the Royal Naval college! Sit back and enjoy the vibes as you listen to a trademark medley of classic hits through our onboard sound system - forget about baby shark and twinkle twinkle, we've got a playlist that'll take you way back to the good old days! If you're looking to let your hair down this September, this is the thing for you! 
(Recommended for ages 10+)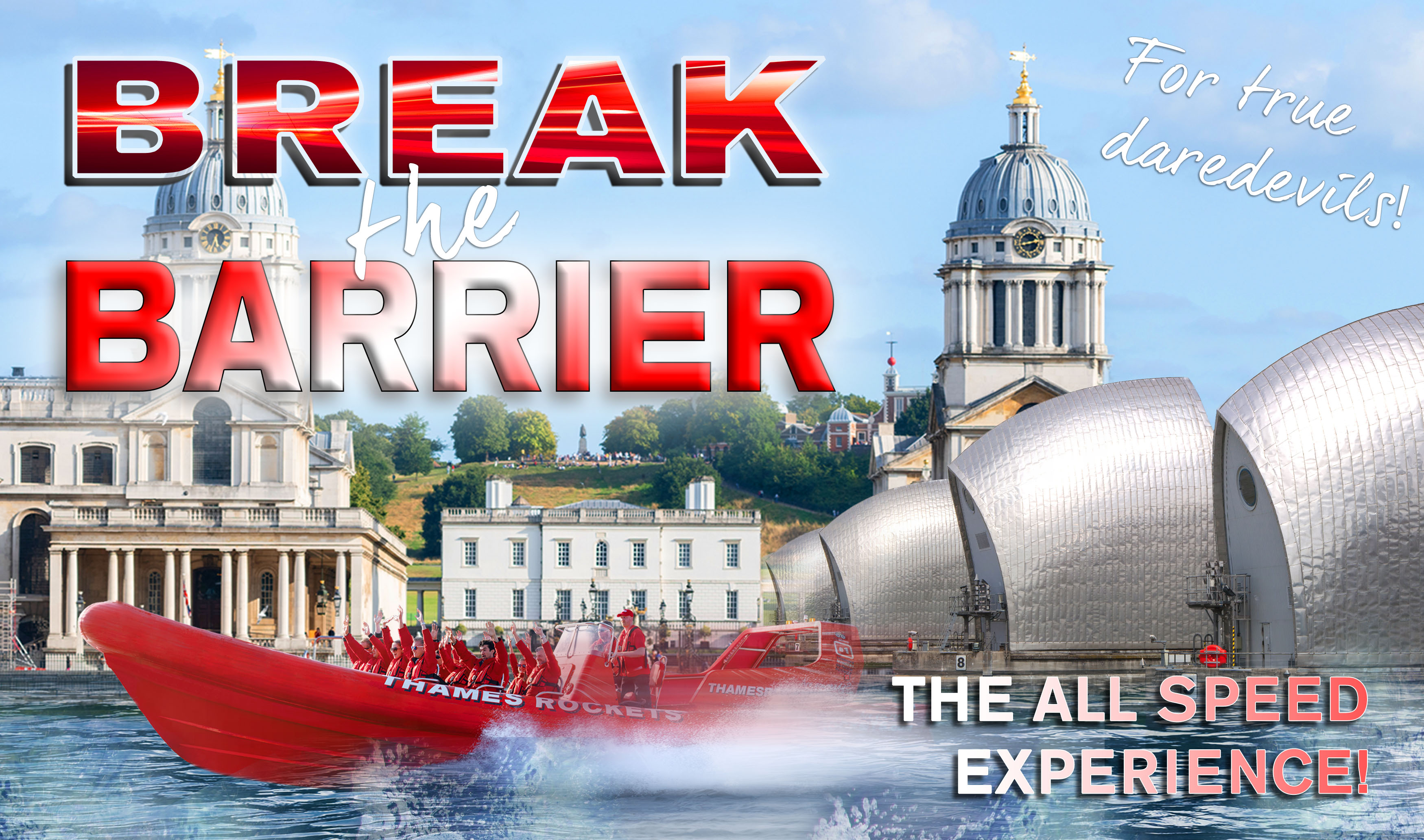 Head on down to the London Eye Pier and prepare yourself for 50 minutes of sights, speed and a spectacular experience! Get ready to laugh out loud as your very own comedian guide gets the banter flowing and keeps you up to speed with London facts we know you've never heard before. Settle in as you cruise along the river Thames and pass some of London's most iconic landmarks - but remember, this is a speedboat experience after all! Fly across the docklands at 35mph and twist and turn as your skipper shows you exactly why we are rated #1 tourist attraction in the UK and 8th best tourist attraction in the world - but it doesn't end there…
Worked up an appetite? Now it's time to join Brigit's Bakery for an 80 minute, beautifully British afternoon tea red bus tour. Sit back and relax with a lovely cup of tea (and a complimentary glass of bubbly!) and some delicious dainty sandwiches, cakes and most importantly, scones! Take in the view as your bus driver takes your round Big Ben, The Houses of Parliament, Westminster Abbey, St James's Park, Hyde Park, The Royal Albert Hall, Marble Arch, Nelson's Column, Downing Street and more.
Are you ready for a beautifully British, thrill-filled experience?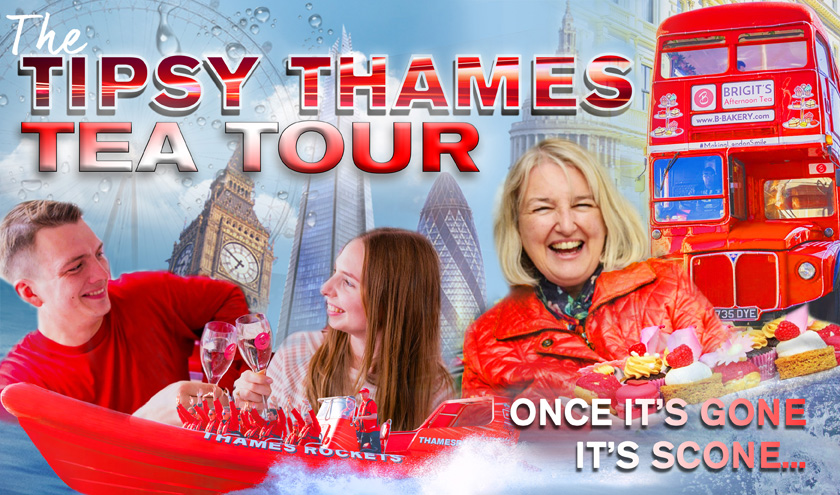 September is nearly here which means the famous Thames Lates London sunset is finally back! Join us at the London Eye Pier for the ultimate 'adults only' London date night full of beautiful sights, high speed, banter and tunes! Our renowned guides love nothing more than to entertain as you sit back and watch London's city lights switch on just for you. Marvel at the beautiful city skyline as you make your way past London's most iconic landmarks such as: the London Eye, St Paul's Cathedral, The Shard, and Tower Bridge. Snuggle up to your date (or your mate!) as you experience London in a completely different light. 
As London Tower Bridge cruises into view, settle into your seat and enjoy the twinkling lights - but don't get too comfortable…
Hold on tight as you rocket along the river Thames and through Canary Wharf! Find out why we are famous for our speed as you rock and roll through the docklands at 35mph whilst listening to classic hits that'll be sure to get your grooving in your seats.
Once back at Tower Bridge it's time to crack open a cold, complimentary Didsbury Gin G&T and feel the love as your cruise through the shining lights and experience the Illuminated London bridges. Make sure to get the camera ready because London sunset views like these are once in a life time! 
If you're looking for a London date night that'll be sure to get your heart racing, we've got you covered!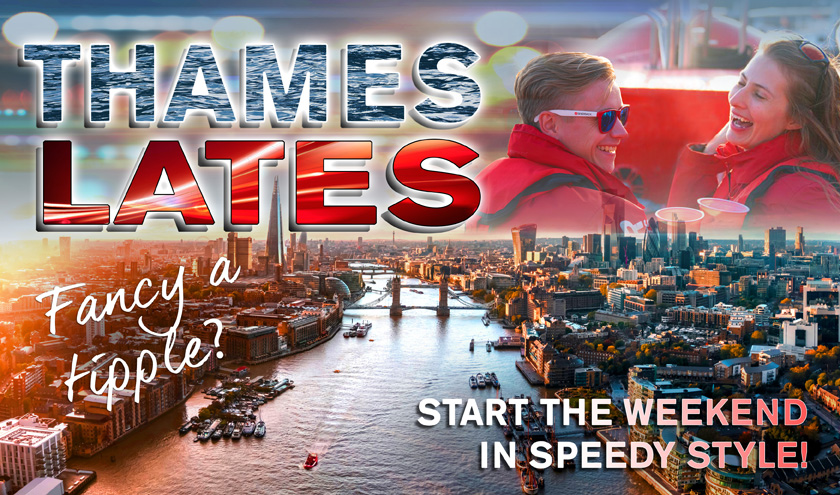 Looking for a daredevil experience? Well look no further - Thames Rockets have mastered the perfect mix of speed and height to satisfy all you adrenalin junkies out there! Strap in and hold on tight as you 'Break the Barrier' aboard this all-speed, cutting edge rocket ride!
Hop on board our red London speedboats at Bankside Pier as you head straight out for a 35mph rocket blast past Canary Wharf, through greenwich, and all the way to the Thames Barrier! Groove in your seat as you listen to our extra special trademark medley of classic hits ranging from modern day all the way back to the 1960's! 
But the fun doesn't end there…
Once back at Bankside Pier, it's time to head to the O2 Arena for an 80 minute, daredevil, high-climbing experience! Join your very own professional climbing expert as you tackle a 30 degree incline, 52 meters above the ground! Feel like an A-lister as you stand on top of the very building that has hosted world famous celebs such as Ed Sheeran and Beyoncé. 
Prepare for the #1 daredevil experience in London and see this iconic city from a completely different perfective. 
Are you ready to speed your way to the top?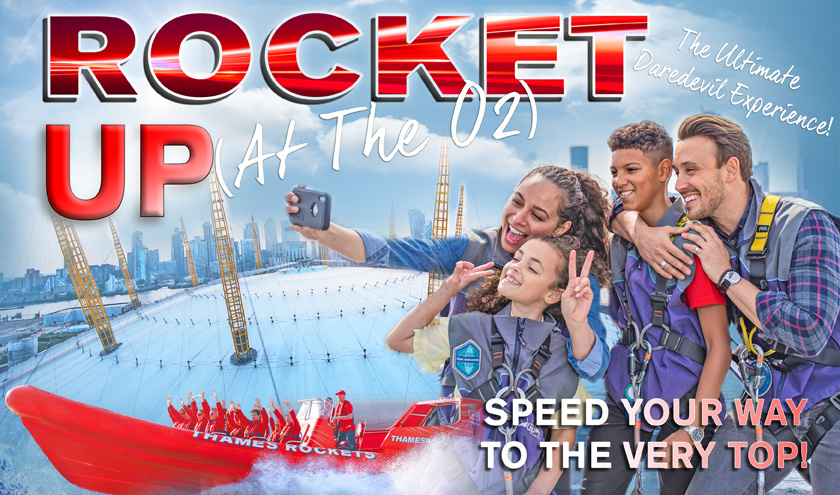 Just because the summer is over doesn't mean Thames Rockets are slowing down just yet! We are still open 7 days a week so head to the London Eye Pier for a BLAST! 
Thinking of joining us this winter between 01/10/2022 - 30/04/2023? Why not book your Thames Rockets London speedboat experience now and get 25% off! 
CLICK HERE TO GET YOUR LIMITED TIME THAMES ROCKETS DISCOUNT NOW!
Or, give us a call on 0207 928 8933 and quote '25% Winter Discount' 
Like this blog?
You'll love these trips!