The Ultimate London Hen and Stag Do Ideas
Published by Charlotte Smith 1369 days ago
It's that time of year again – everyone's organising Stag and Hen Do's to send their best pals off in style. With wedding season fast approaching we've got the perfect way to surprise the bride or groom-to-be – rocket style!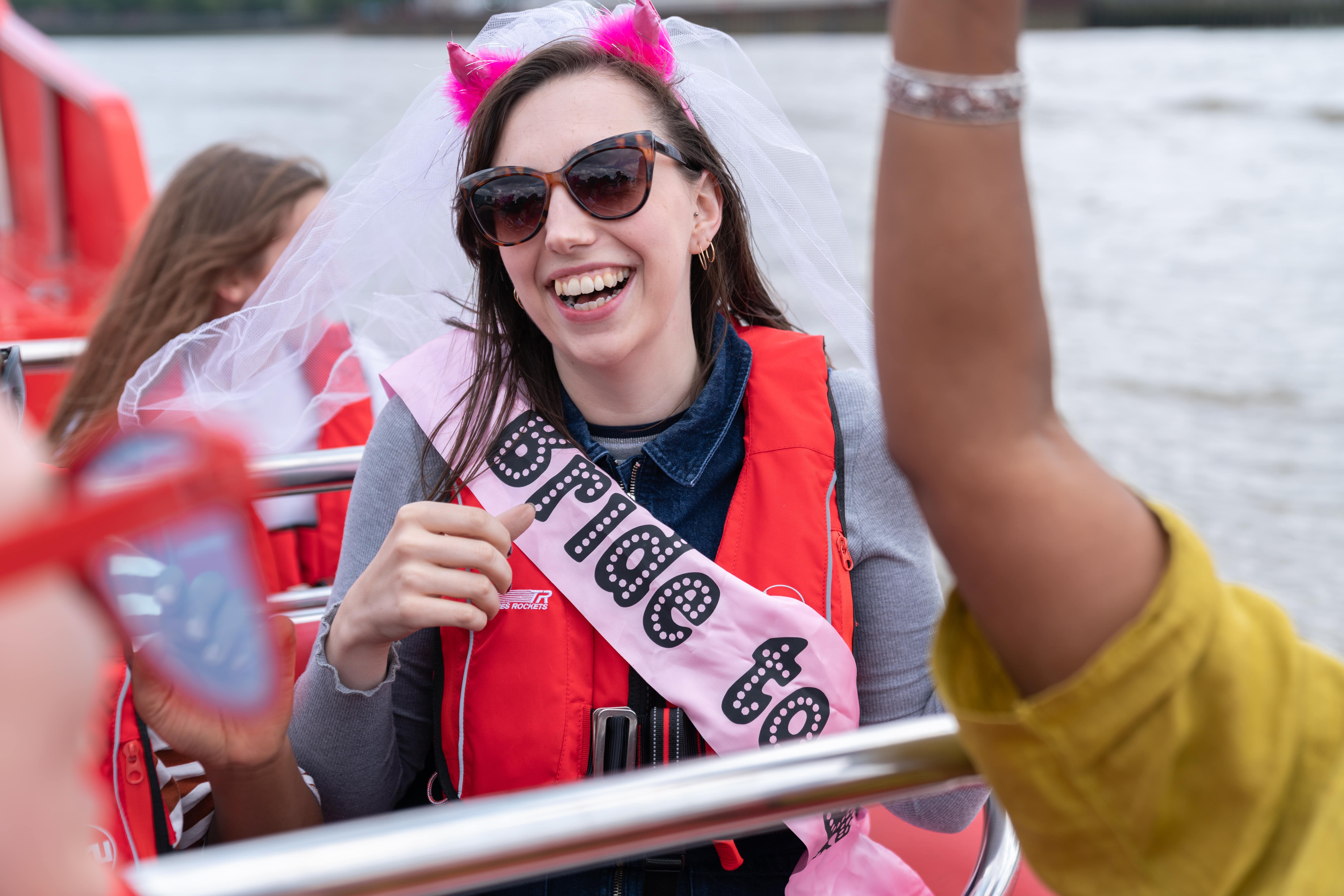 Our Ultimate Last Ride is the greatest way to celebrate the craziest party of your life. With high-speed thrills, top-notch entertainment, a medley of hits blasting out and of course lots of laughter along the way, what could be better?
Thames Rockets Ultimate Last Ride allows you to privately hire a super speedy 12 seater speedboat for 50 minutes of nothing but fun. By chartering the boat exclusively it means you get to enjoy this speedboat adventure only with the people who matter most.
We can even play your very own music from those singleton days, bringing back memories for the groom or bride-to-be. Surprise them with something they're least expecting with an experience like no other!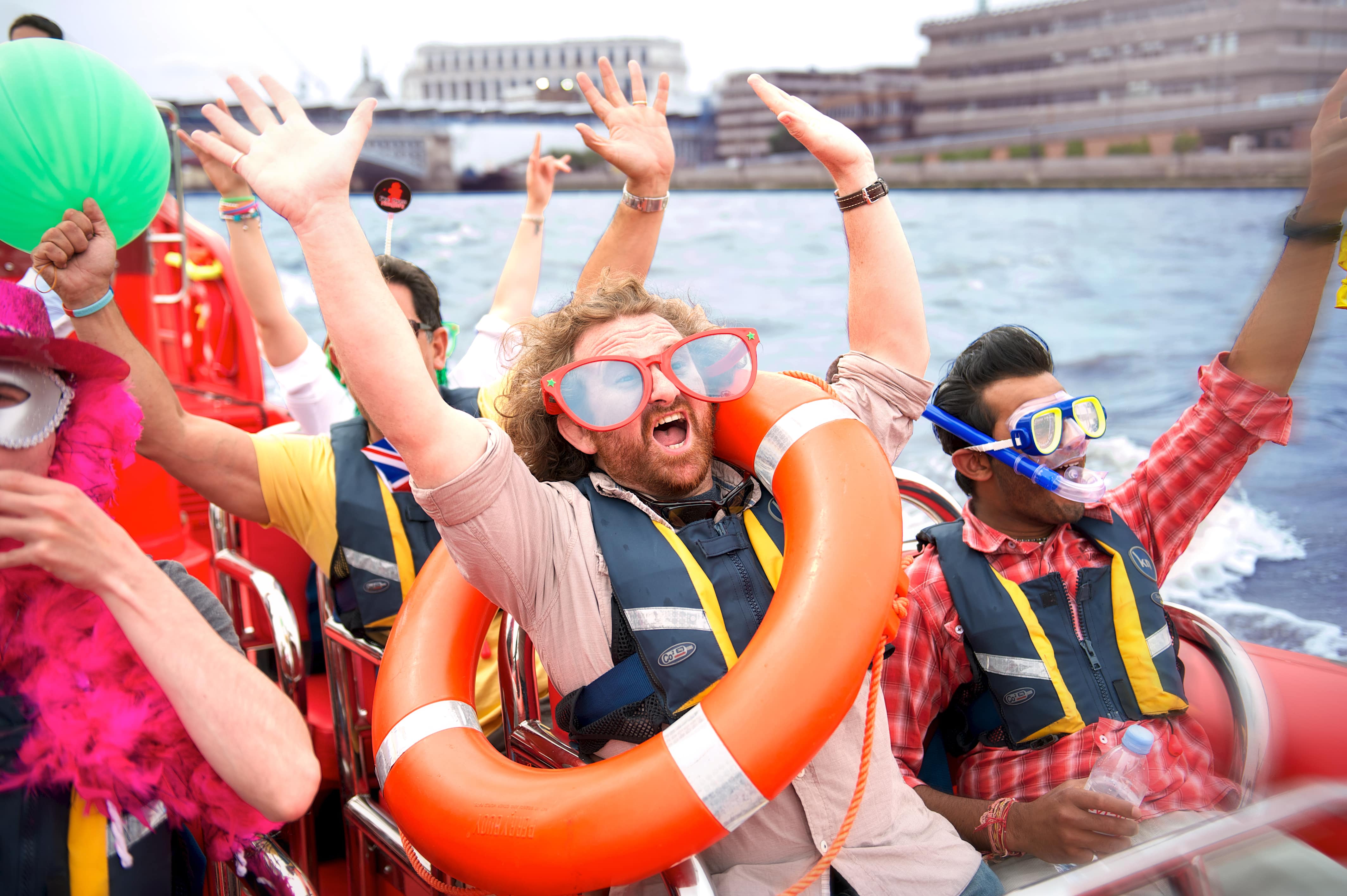 The fun begins as soon as you jump on-board at the world-famous London Eye Pier! You'll be greeted by one of our award-winning comic guides who will share interesting facts of London as you sail past the iconic sights. If you want to embarrass the bride or groom-to-be with some funny memories from the past, your guide will be sure to share with the group, because when's a better time to embarrass someone other than on their Stag/Hen Do?!
Once under Tower Bridge your skipper will put his foot to the pedal and zoom all the way down to Canary Wharf and the Docklands. Twisting and turning the boat from the left to right you'll be blasting down the river at speeds of up to 30 knots (35mph) as you say goodbye to those singleton days! With either your chosen music playlist or our bespoke Thames Rockets medley pumping through our high-tech speakers you can sing to your hearts content as we whoosh and whoop creating memories that'll last a life-time.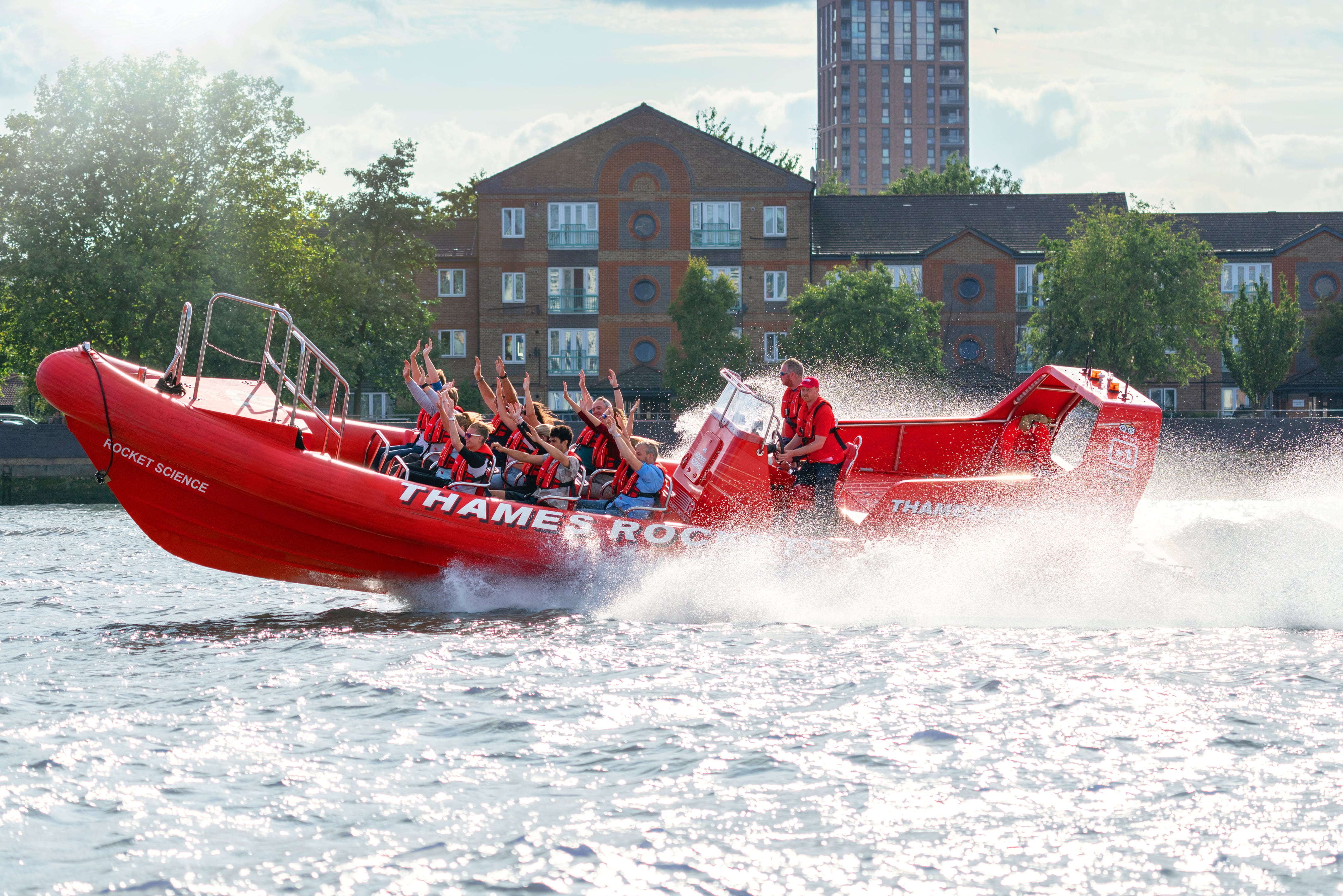 When you've had a chance to catch your breath back we'll sail back to the London Eye where you'll disembark after 50 minutes of fun creating the ultimate London Stag Do/HenDo.
So what are you waiting for? Give the special bride or groom-to-be the thrill of their life before their big day.
This is the Ultimate Last Ride!
Like this blog?
You'll love these trips!