The Ultimate Dining Speedboat Adventure
Published by Charlotte Smith 1349 days ago
Thames Rockets have a TASTY announcement for a new and exciting 'never before seen' trip coming this summer…
Presenting 'The Ultimate Dining Speedboat Adventure!'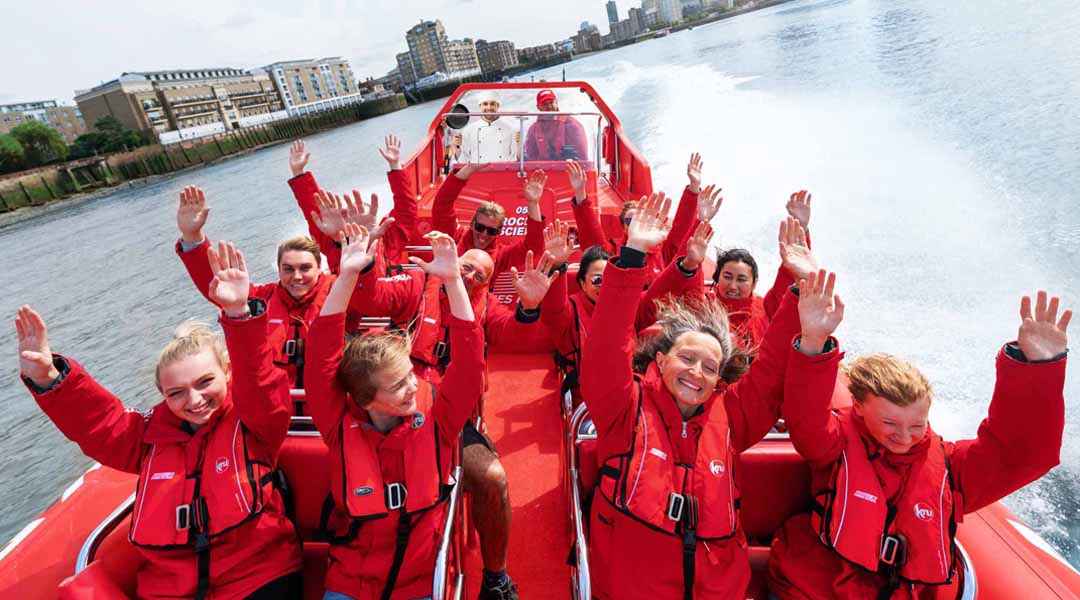 This is London's most immersive experience featuring a delicious three course Michelin star meal served at 30 knots on-board our #1 speedboat experience. 
Enjoy a delicately divine three course meal from a delicious menu inspired by only the best chef's in town. 
Starter
Ham Hock and Pea Soup
Main
Tender Lobster Thermidor accompanied with Steamed Clams or Mussels
Dessert
Blancmange served with a Cherry Coulis
Before you tuck in to this new menu you'll embark on a journey from the iconic London Eye Pier for 50 minutes that will stay with you forever. Take in the incredible sights from Big Ben to Tower Bridge whilst hearing historical facts told by your on-board award-winning comic guides (who are also Michelin star chef's incase you didn't already know!).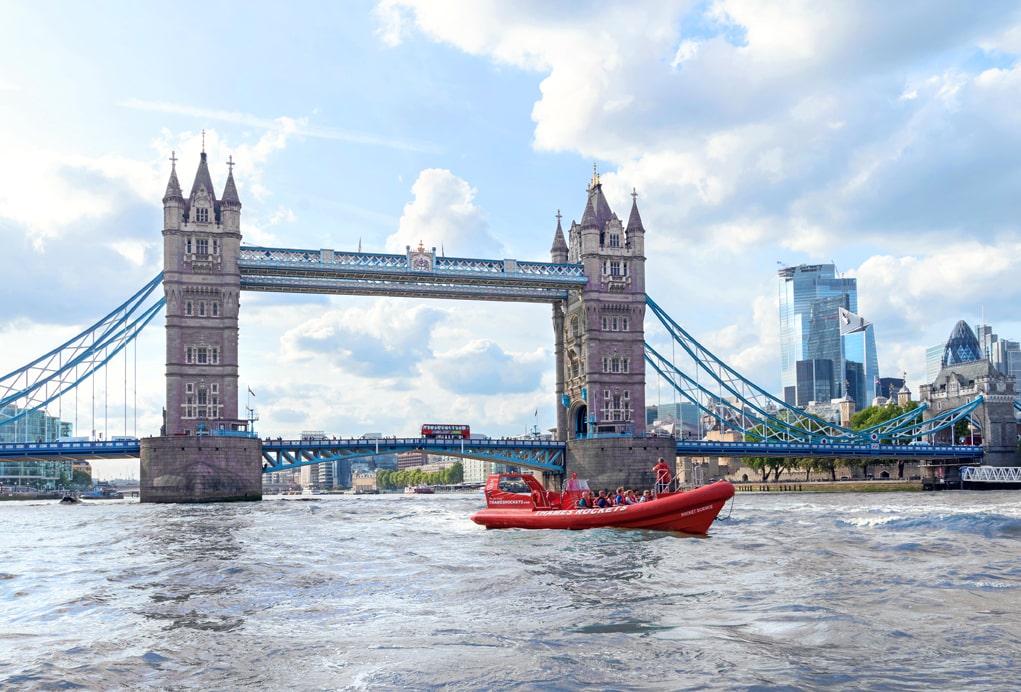 Once under the mighty Tower Bridge, it's time to tighten your grip on the Ultimate Dining Speedboat Adventure! 
Just before your skipper pushes his foot to the pedal your chefs will start to get the delicious food ready to serve. With hot pans and saucepans at the ready, they'll cook everything in front of you ready to eat as soon as you reach 30 knots. 
Hold on tight as you're about to embark on London's most daring and delicious experience…
Zoom down the river Thames at breakneck speed, twisting and turning like never before whilst enjoying a top notch evening meal. Ham and Pea soup for starters, Lobster Thermidor for mains and then to finish off a delightful Blancmange. 
Feel the wind in your hair and sing as loud as you can as our high tech speakers play a medley of feel-good classics whilst you blast through Canary Wharf and the Docklands at 30 knots. (Be careful not to spill your food over the side though, with all those twists and turns its an easy mistake to make.)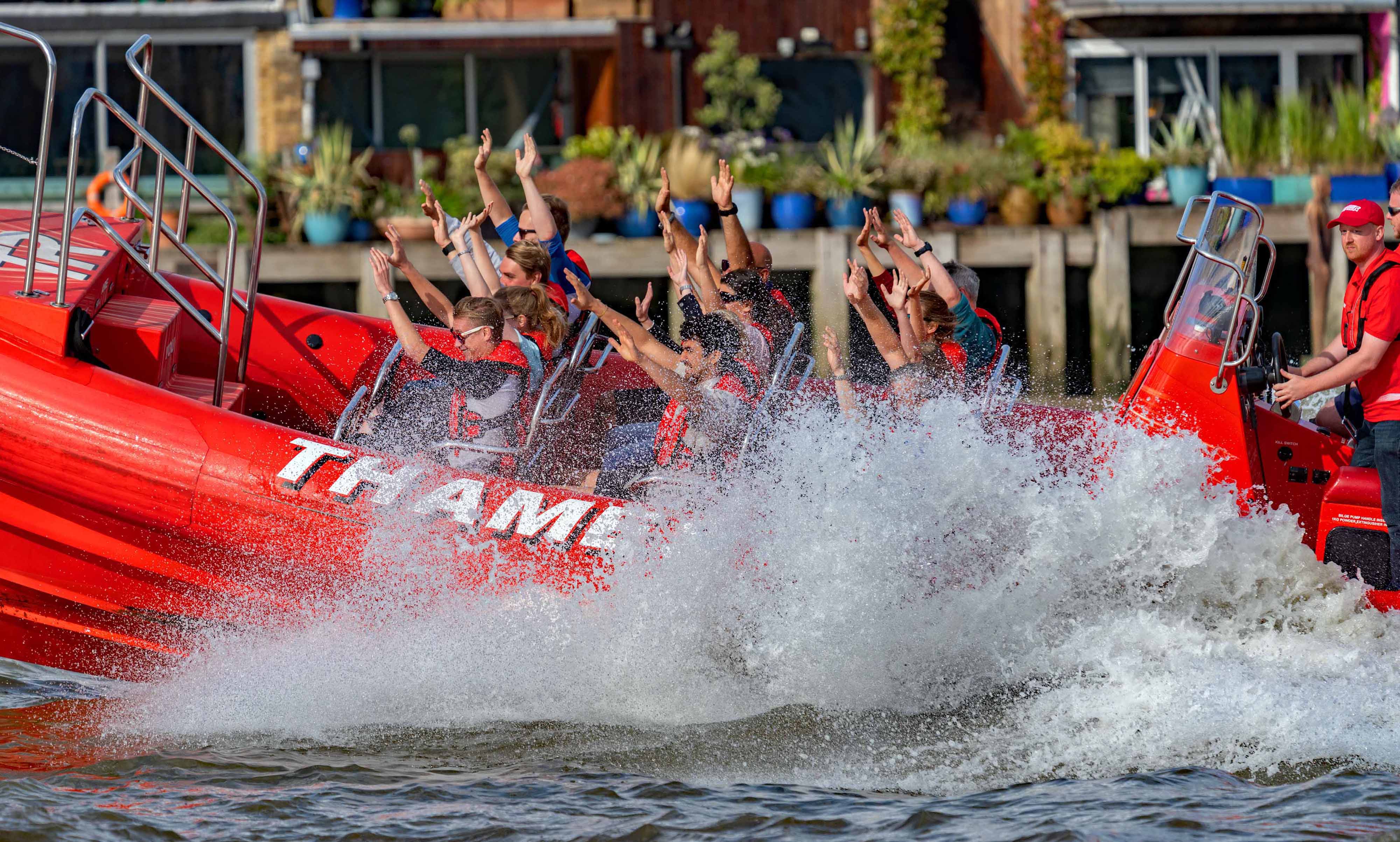 Some people may say it's difficult to eat whilst racing down the Thames, but we say that's all part of the fun! 
This thrilling new experience is coming in Summer 2020. Don't miss out, tickets are already selling like hot cakes - book now! 
*We politely ask all passengers on the Ultimate Dining Speedboat Adventure to clean up after themselves.
Like this blog?
You'll love these trips!