The River We Call Home
Published by Thames Rockets 4163 days ago
Here at London RIB Voyages we feel right at home on the River Thames. We enjoy nothing more than zooming up and down London's famous waterway, seeing the sights the capital has to offer in the best, and quickest, way possible. In fact we spend so much time on London's famous waterway we felt we ought to get to know it a little better. Because once upon a time the Thames was more than just the quickest way to see London. In its time the Thames has seen so many changes it has been described as liquid history (John Burns, 1929). Go back a few years, to the days before London RIB Voyages and you won't have found any bright orange RIB boats soaring along the Thames. But what would you find..?
The Thames is the longest river in England, at a monumental 215 miles long. It doesn't just flow through central London, either. It cuts straight through a number of southern counties; including Oxford, Reading, Henley-on-Thames, Windsor, Kingston upon Thames and Richmond.
19th Century Map of London
In it's time the river has supported thousands of years of human life, providing habitation, water power, food and drink. We'd be more than hesitant to drink Thames water now, but we have been told that if you leave the sediment and soil to filter to the bottom overnight, Thames water is still safe to drink. We don't envy the person who found this out... Before the arrival of a myriad of bridge the Thames proved a formidable barrier, with Belgic tribes and Anglo-Saxon kingdoms being defined by which side of the river they were on. When English counties were established their boundaries were partly determined by the Thames. Between the 15th and 19th centuries the River Thames had a habit of freezing over during the winter. This led to the period being called 'the little Ice Age'. The frozen river became hometo the period's 'Frost Fairs'. The first recorded Frost Fair, in 1607, saw sleding, bull baiting, horse and coach races and puppet plays all on the frozen water. We can't help but think this wouldn't have been good for speed sightseeing at all.
The Frost Fair of 1683
The river is home to a wealth of wildlife, including fresh and seawater fish, crustaceans, birds and whales, apparently. In 2006 London saw a northern bottlenose whale making its way up the river. She was lost, very lost. The whale was five metres long and weighed seven tonnes. Attempts were made to capture the whale and release her back into her natural habitat, but she sadly died during a rescue attempt.
Thames Whale
Nowadays the river is home to a range of water sports, from rowing to sailing, punting and canoeing. Some brave souls even swim in the grisly looking water. Notably a certain comedian, David Walliams, who raised one million pounds by swimming the 140 miles from Lechlade to Westminster Bridge.
David Walliams
So now we've been properly introduced, it must be time for a quick trip up the Thames. And we mean quick!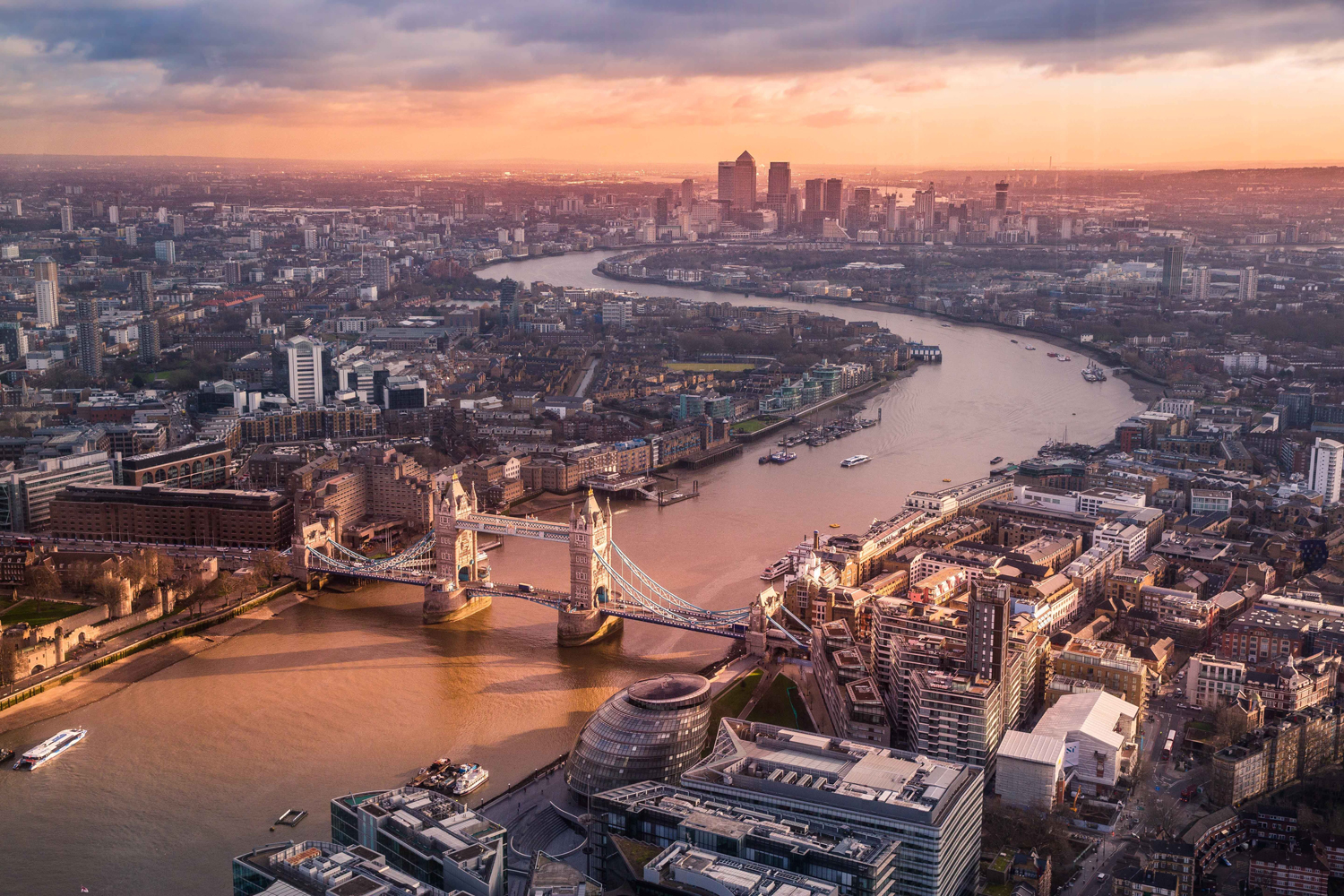 Like this blog?
You'll love these trips!