The Best Reviews in London
Published by Mike Cole 1154 days ago
At Thames Rockets we've always been passionate about the customer experience, dedicated to delivering the very best the river has to offer each and every time. Since operating the first ever speedboat sightseeing experience on the river Thames in 2006 it wasn't long before a trip on a Rocket was becoming a staple part of any London experience.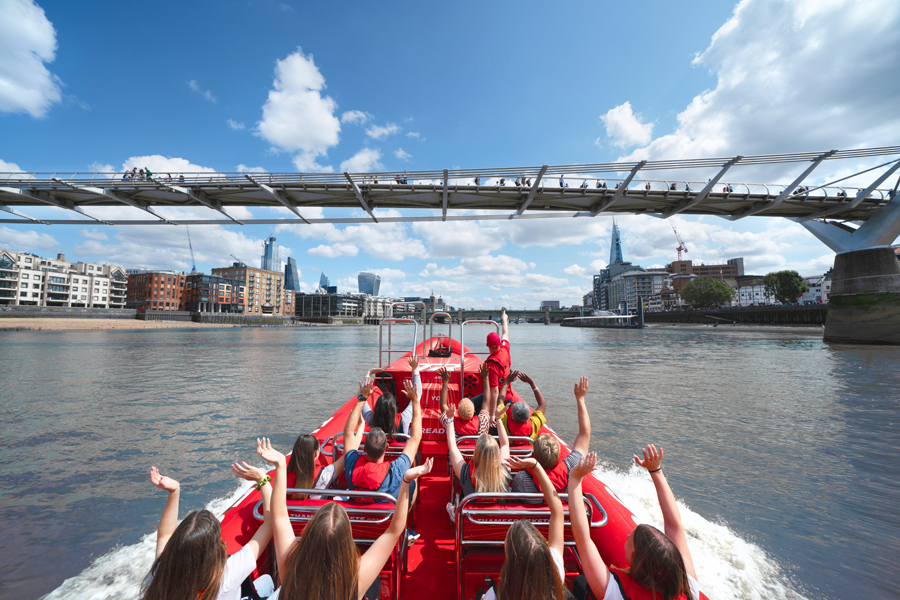 In October 2009 'westy93' took to TripAdvisor to shout about their recent experience with Thames Rockets:

"This is definitely a trip not to be missed. The kids loved it. We got to see the sites of London in all directions, while speeding past all the other boats on the river. The kids loved it when we went full speed. They kept giggling and didn't want it to stop. I would definitely recommend this to everyone."
We didn't know it at the time, but this review was the catalyst for a flood of similar reviews, similar experiences, similar great times on board. The gates were open and before we knew it 'foodiefanmom' delivered our 100th review milestone:
"So often in London, I come away from attractions thinking, 'Oh that was ok' but not this.
Accompanied by my 9 and 11 year old - in fact, this was all their idea, I expected much the same.
Firstly the staff at the pier are friendly and helpful and a great sense of humour. After a day of lots of visitors, you'd think they'd be getting a little tired but no, they make you feel like you are their first trip of the day and you just know that it's going to be fun."
100 became 200, 200 became 400 and so the trend continued. It wasn't long before we received the news that, thanks to the thousands of passengers raving about their time with us, we had earned the #1 ranking in our category, a position we have proudly held on to ever since.
Consecutive Certificates of Excellence issued year on year, thousands of 5* reviews later, and hundreds of thousands of happy passengers brings us to the latest milestone in the Thames Rockets story.
On Thursday 23rd July our 10,000th review was submitted by 'adrian999952':
"We took over a whole boat for a sixth birthday family trip. Everybody had fun - Coronavirus prep and precautions all excellent. Our guide Pete did as much or as little sightseeing as we wanted. Very fast!"
Another in a long line of happy passengers who have taken to the water with us over the years.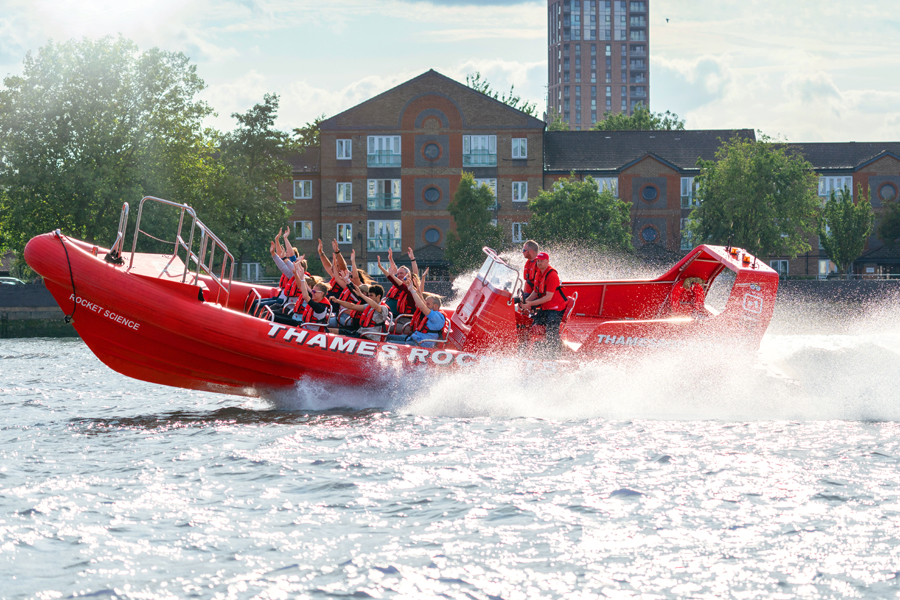 We are so lucky to do what we do and we love being part of every smile, laugh and scream, every birthday on board, every family outing, friends gathering, couples dating, anniversaries, work parties, reunions, celebrations, engagements and the countless other reasons people visit us from all over the world. It is our pleasure to show off the fabulous city of London and to be part of your day out and, ultimately, part of your memories together.
Here's to the next 10,000 - we hope you will be one of them!
Like this blog?
You'll love these trips!