Thames Rockets Get Close To The Action At The 2022 Boat Race!
Published by Maisie Walker 617 days ago
2022 is flying by and we have already reached April which means Thames Rockets are ready to take to the water for the annual Thames Boat Race! 
After one cancellation in 2020 and a spectator free race in Cambridge in 2021, it was an incredible feeling being part of such an exciting event this year! As the crowds gathered along the banks, it's safe to say we were revved up and ready to see Oxford and Cambridge battle for the win!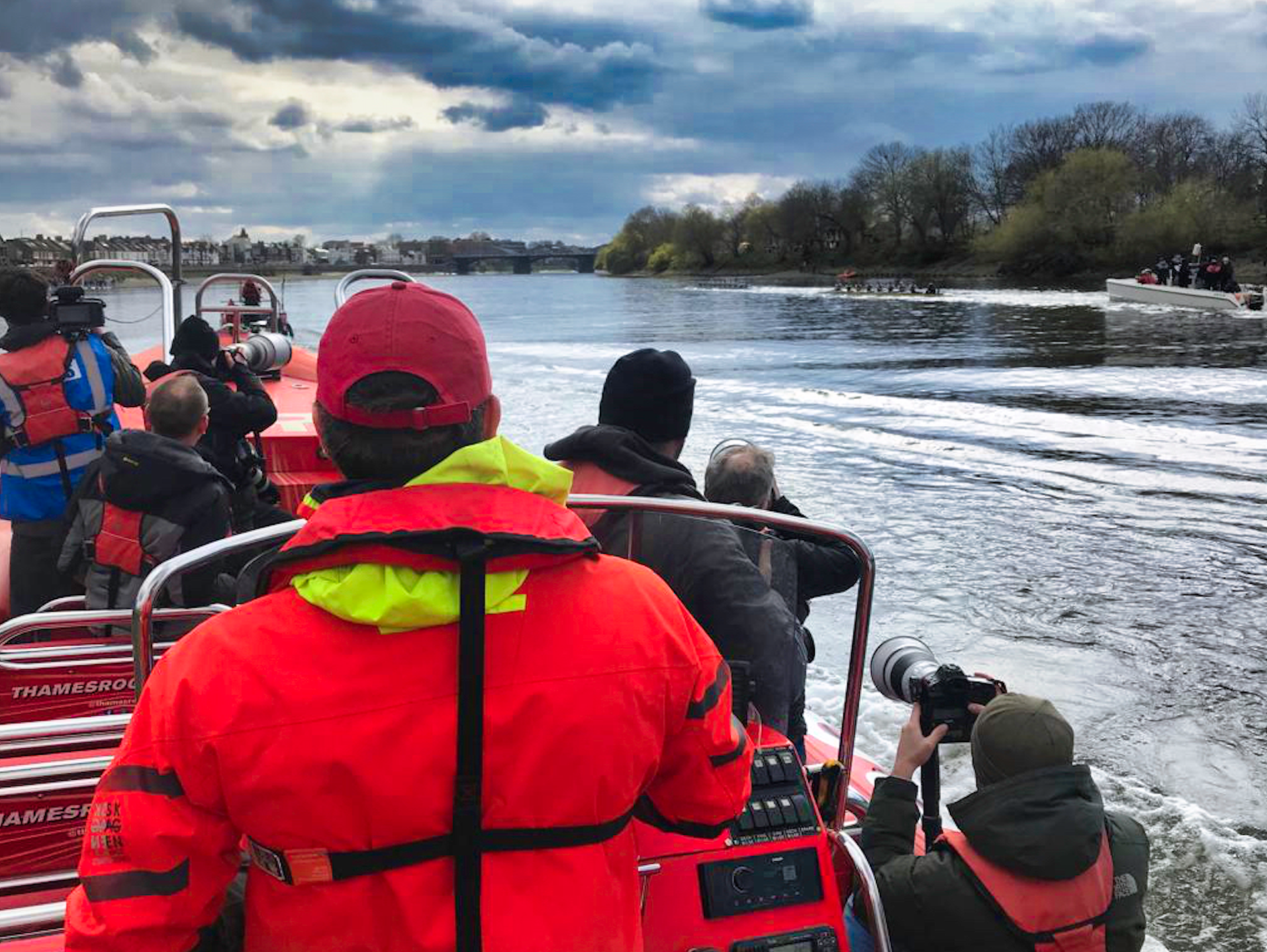 This year, Thames Rockets joined in for the fun and took two lovely press groups along the river so they could get up close and personal to the action - and what better way to do that than on a red rocket speedboat?!
We picked both groups up from Vesta Rowing Club, Putney Hard, at 1pm and took them along the river to prepare for the race. 
The women's race started at 2:23pm and for the Cambridge women, it was all about bringing the boat home! 
The Cambridge women's team had an impressive win with a record breaking time of 18 minutes and 22 seconds.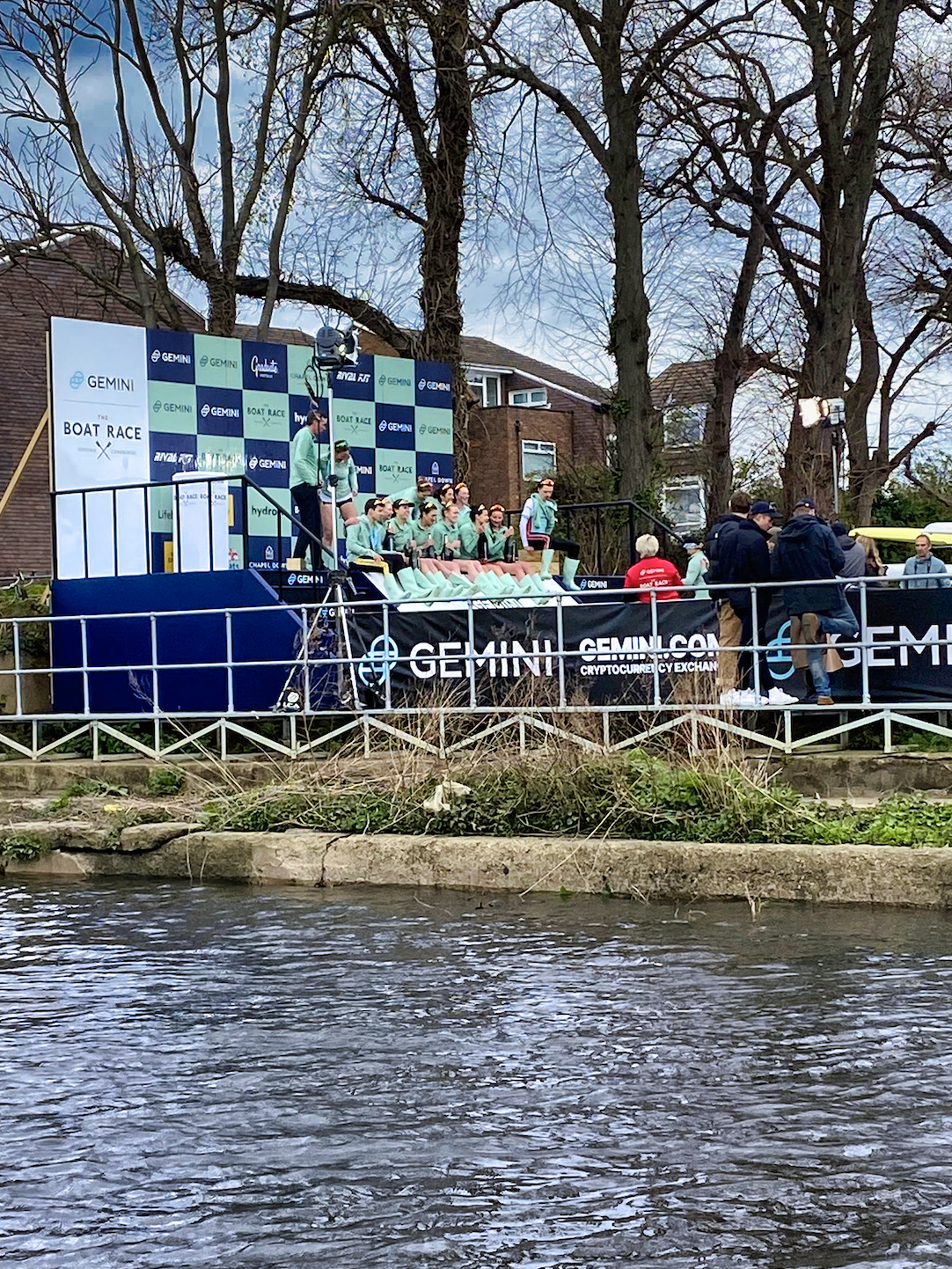 We then watched the mens race at 3:23pm and saw the Oxford men's team steal the show with their first win in FIVE YEARS! 
After seeing their incredible wins, we got to see both teams throw eachother into the Thames (something we definitely didn't want to get involved in!)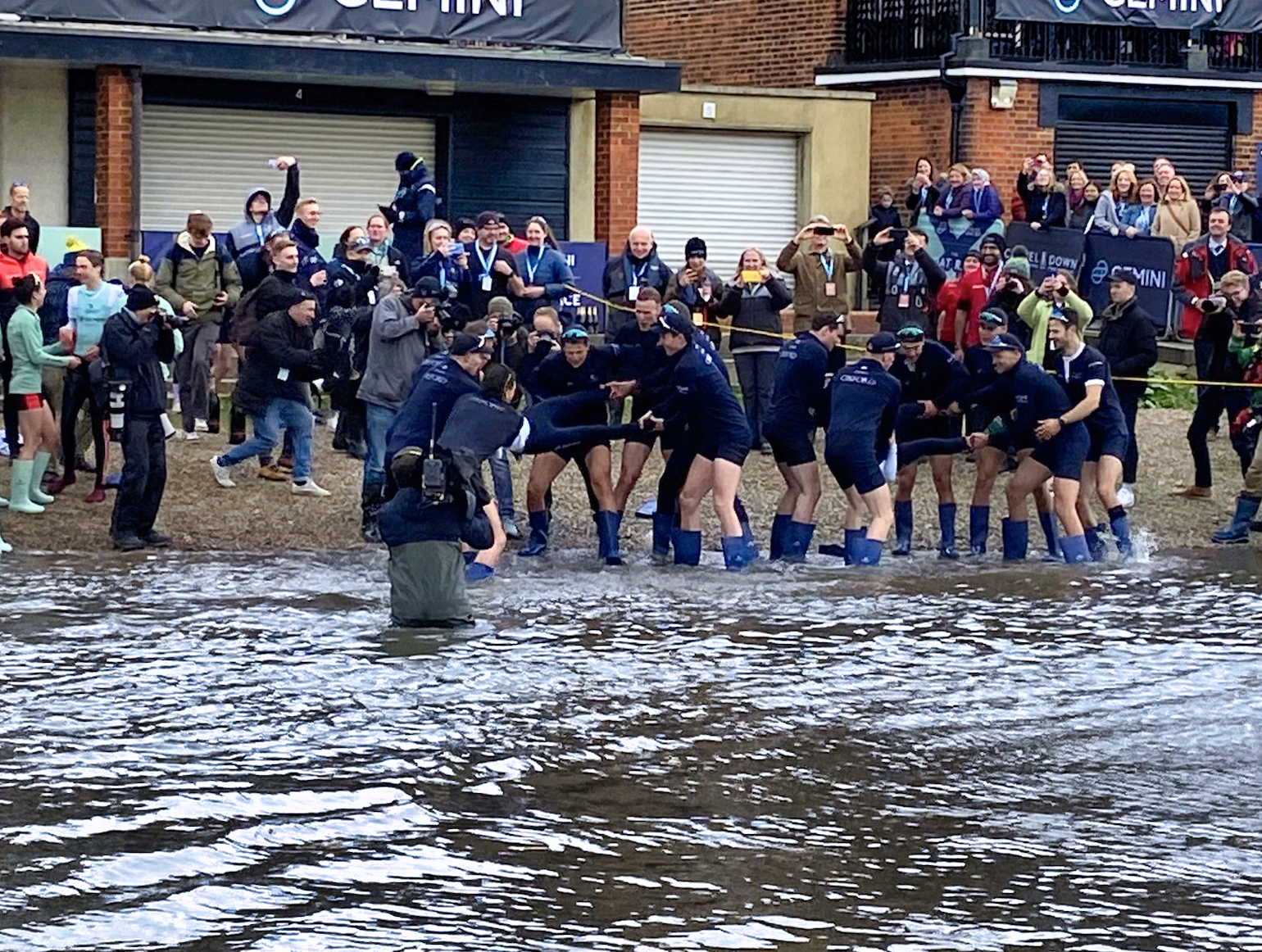 Not only did we get to enjoy the race, we also got to see the Queen's incredible Rowbarge, Gloriana. The queen named the Rowbarge Gloriana as a lasting legacy to mark her Diamon Jubilee. 
Once the races came to an end, we took our press passengers over to the winning teams to help them grab some killer snaps. 
After an exciting day on the river, Thames Rockets finally made their way back to the London Eye Pier at 6pm! 
Want to see some snippets from the race? Check out our YouTube video below: 
Like this blog?
You'll love these trips!