Thames Rockets Ranked 8th Best Experience In The World!
Published by Maisie Walker 457 days ago
Our Thames Rockets London speedboat experience has been named by TripAdvisor as the 8th best tourist attraction in the whole world - Now THAT'S something to shout about! 
From opening a one boat business at the London Eye Pier in 2006, Thames Rockets have now blasted to the top with 5 vessels in our fleet and an incredible team to match. 
Ever since we started, our mission has always been to create a safe, exciting experience that will top anything you have ever done before - and we have done exactly that! But, this isn't all about us, this is also a time to thank our incredible passengers for leaving thousands of amazing five star reviews every single day. YOU have played a huge part in sky rocketing us up to the very top! 
Check out some of our reviews below: 
"Awesome, amazing……..an absolutely fabulous experience, I would 100% recommend to anyone fancying an adrenaline rush."
"We loved every minute, Max and Chris were great, friendly and fun. The music was great, talk through the historic buildings with a fun side too. Absolutely loved it, forget about other boring cruises this is how to see London by boat!! Thanks again!"
"Absolutely brilliant experience! We both loved it & would definitely recommend it. Saw loads of sights & loved the speed! The tour guide Bill was brilliant - informative & funny. Chris the boat operator was a real pro & we felt completely safe."
Definitely would go again & take our children! 10/10 experience!"
After 16 years of treating thousands of passengers to a red rocket blast, we are extremely honoured to been recognised as not only the top UK experience, but the 8th best tourist attraction in the world.
Thames Rockets pride ourselves in being the very best for anyone and everyone who want a London day out full of famous sights, with all the added thrills and spills of racing on our industry leading fleet of Thames Rockets! Combining the funniest guides and the most experienced skippers, Thames Rockets have held our #1 spot on TripAdvisor for over 10 years and now we are extremely proud to say we are now not only #1 in the UK, but 8th in the whole world.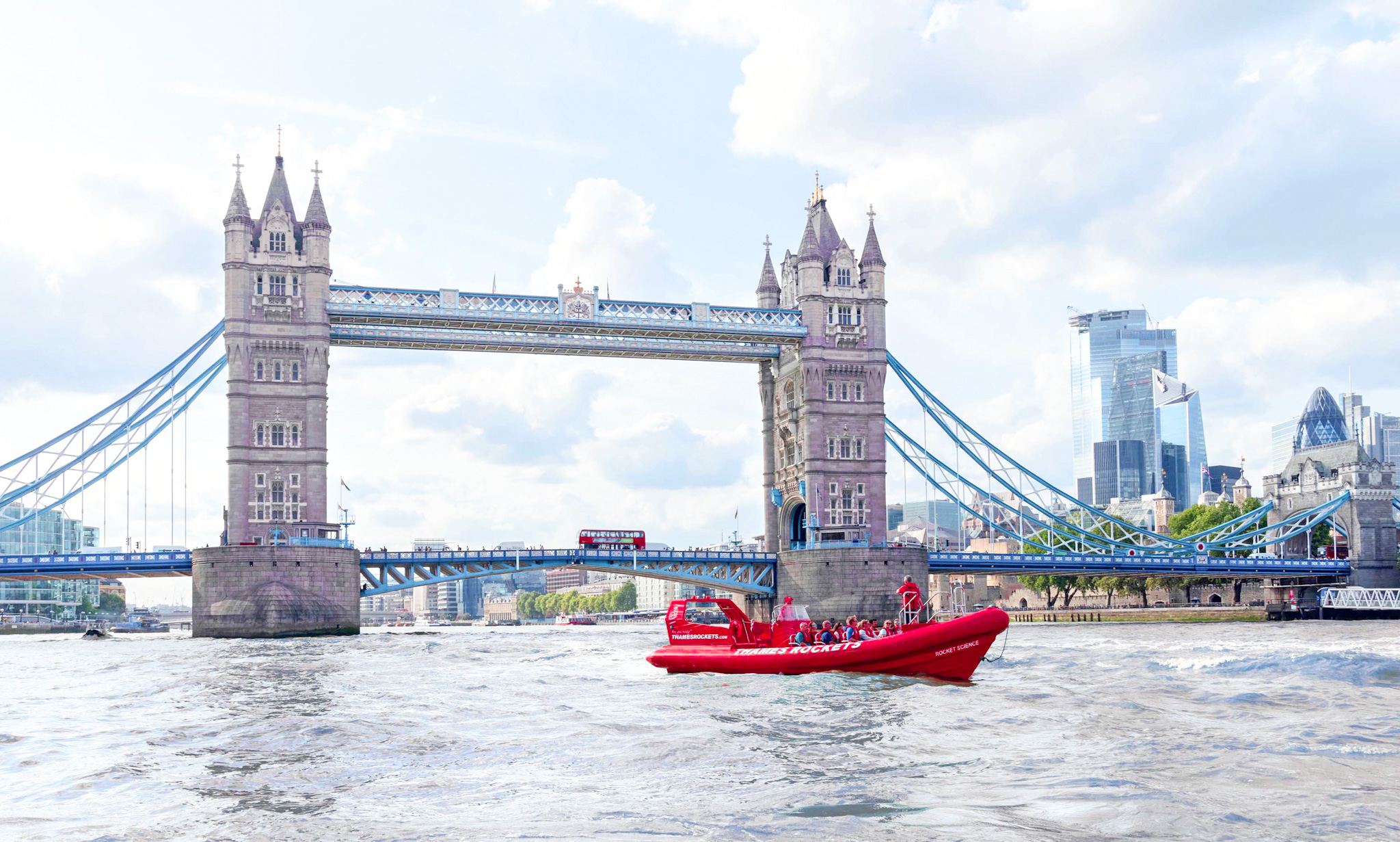 Above all, your safety is always a priority, with your enjoyment a very close second. 
Our London river cruise is guaranteed to change the way you see the capital forever, so why not come and join us for a blast on the leading thing to do in London! 
Are you ready to experience one of the best tourist attractions in the world?
Like this blog?
You'll love these trips!