What To Do In London For New Year's Eve 2022
Published by Maisie Walker 401 days ago
NEW YEAR'S EVE IN LONDON IS BACK! 
After a three year wait, The London Eye have announced the their famous London firework display for New Year's Eve 2022 is BACK ON! 
So, now NYE 2022 is going ahead, it's about time you checked out all of the cool things that London has to offer on the 31st December 2022. 
There's certainly no shortage of fun things to do in London on New Year's Eve however, if you're looking to get away from the crowds and enjoy a bit of VIP treatment then Thames Rockets have got you covered! 
The biggest, brightest night in London is back, revved up, ready and RETURNING to the world famous London Eye. 
New Year's Eve 2022 with Thames Rockets: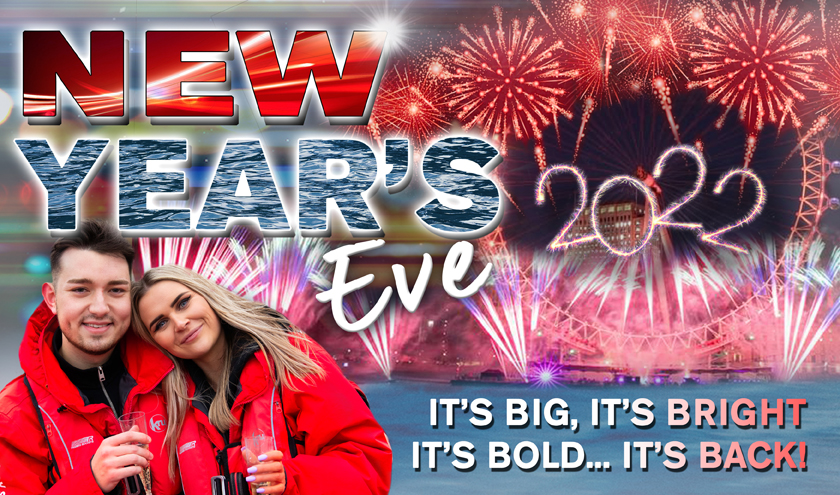 Join us for the most incredible, highly anticipated London New Year's Eve event and soak up the sights, sparkle and spectacular entertainment! 
Elegantly embark at Bankside Pier (opposite the legendary Globe Theatre), leave the hustle and bustle of London behind and you step onto your very own open-top, radiant red rocket speedboat. They'll be no need to worry about queues or crowds because our speedboats are made for 12 guests! 
You'll Experience true VIP treatment as your personal Thames Rockets guide prepares you for an epic celebration ensuring you speed out of 2022 in style! 
Tuck in to delicious, extra-special treats and drinks just for you - 'topped up' with a unique 2022 throwback playlist reliving your year of incredible memories. What amazing things can you remember from 2022? Have you thought of your New Year's resolution yet? 
Let London treat you to the ultimate photo opportunity as the exquisitely lit Tower Bridge sails into view - the pinnacle of backdrops for an iconic end of year Insta-selfie. Not only that, but you'll get to see all of the incredible London landmarks shining bright in the night sky (London has got to be the most Instagrammable city hasn't it?)
You'll be party ready in your exclusive boat for 12, waving comfortably to the packed crowds lining the river bank as Thames Rockets takes you directly to the main event. You don't have to worry about obstructions, because we will take you right to the front row! Enjoy the best views in the city from your exclusive, open top red speedboat - guaranteed to beat any other view in London. 
Beat the rush and crush as you and your loved ones enjoy panoramic views of the world famous London Eye firework display. Not only that, we'll be toasting in the New Year with a delicious glass of bubbly! It's one thing seeing the London Eye fireworks on the TV, or from the river banks, but have you ever been up close and personal to the magic?
Let the amazing London atmosphere take your breath away as the crowds echo Auld Lang Syne through the streets of London just for you. 
Watch in awe and feel the magic around you as Big Ben and the London Eye welcomes a new year full of incredible moments and endless possibilities - truly a once in a lifetime experience. 
There really is no other way to spend your New Year's eve 2022. 
Then it's back to Bankside Pier where London is waiting for you to extend your celebrations into the early morning of 2023! 
5, 4, 3, 2, 1…
Are you ready?
If you're thinking of joining us on the 31st December 2022, make sure to book your tickets as soon as possible - TICKETS SELLING FAST for the most sought after seats in London. 
Find out what is happening on the night below: 
-         Check in time 10:45pm
-         Embark at 11pm
-         1.5 hours on board
-         Guides on board to entertain every step of the way
-         Full panoramic view of the London Eye firework display
-         Hear Big Ben strike in 2023
-         Guaranteed to avoid the crowds
-         Disembark at 12:30pm 
*New Year's Eve 2022 sailings on Saturday 31st December 2022. Please note there is no high speed element on NYE itself.
Already booked your NYE BLAST? Why not check out what else we have going on this winter?
Blast away the winter blues with Thames Rockets and enjoy 25% off until the end of April! (30.04.2023)
The Ultimate London Adventure: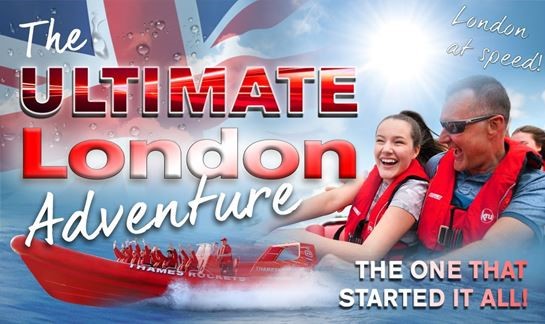 Blast your way from the iconic London Eye Pier for 50 minutes of incredible sights, iconic London history, award winning guides and of course, 35mph speeds! Hold on tight as you join your friends, family and loved ones for our most popular London speedboat experience - heading from the London Eye to Canary Wharf and back! 
Change the way you see the capital forever… are you ready to take on The Ultimate London Adventure?
(Sailing 7 days a week!)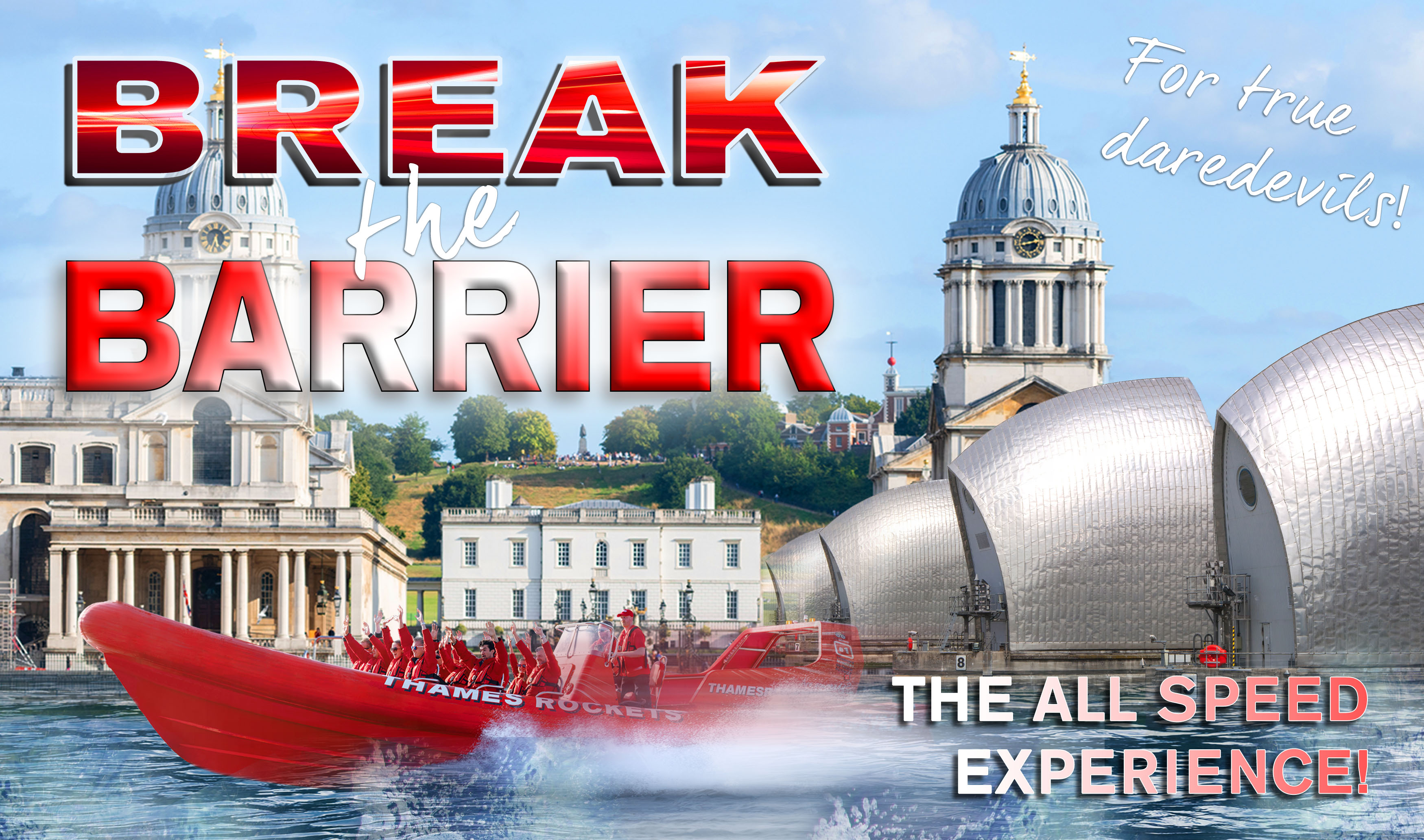 Travel through time as you board your very own 21st century style, cutting edge, high speed rocket in the shadow of the Globe Theatre! Join us at Bankside Pier for our famous 45 minute ALL SPEED experience that will go all the way to Greenwich, through the Thames Barrier and back again! Hear and feel the 880hp engines rev up rocket style as you blast through Greenwich with a classic playlist to sing along to! 
Are you ready to Break the Barrier?
Thames Barrier Explorers Voyage: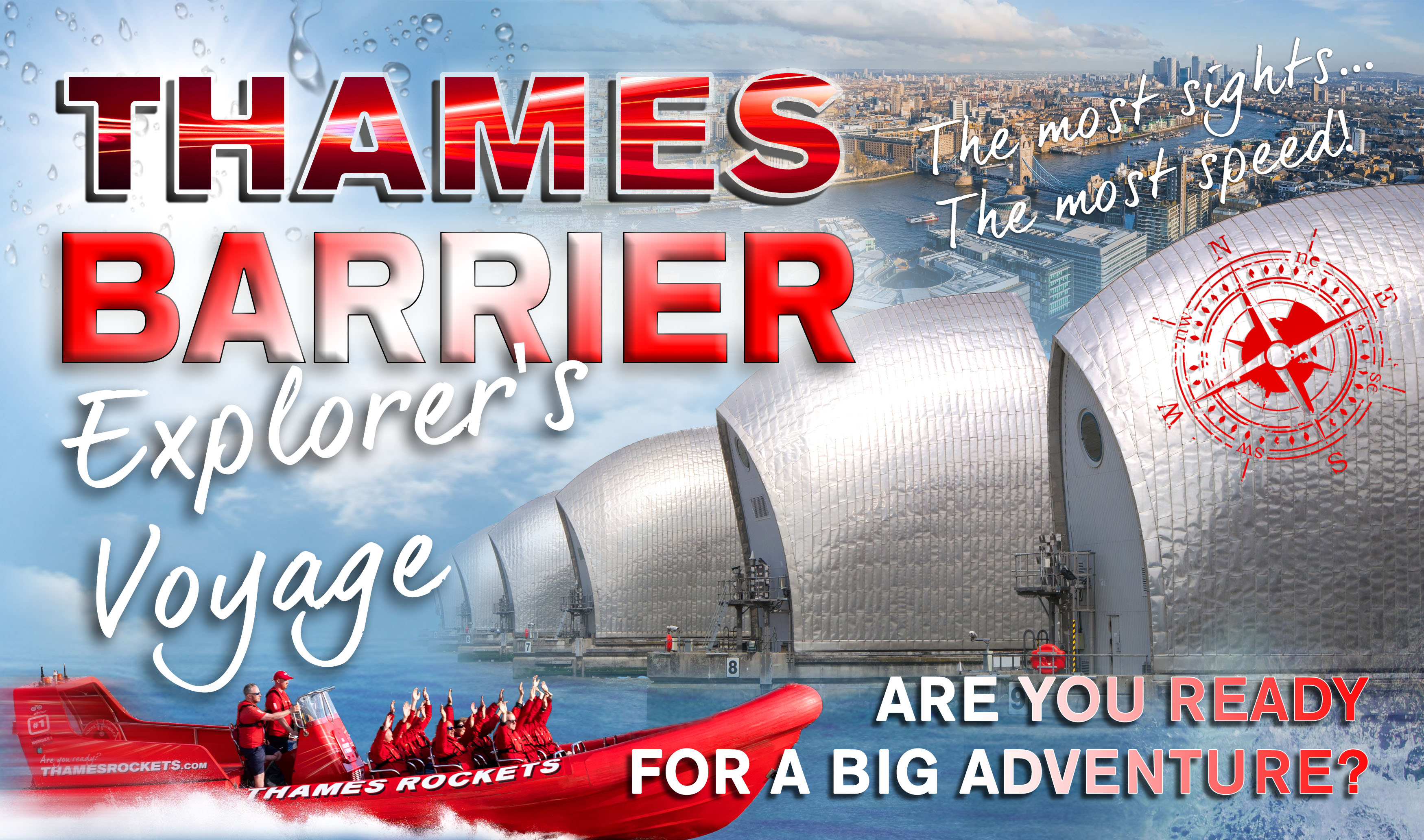 Get comfy in your custom built rocket and get ready to rock out and roll on to the river that has shaped 2000 years of horribly hilarious history! Starting at the London Eye, embark on a journey through time on this 80 minute speedboat spectacular, and fly all the way to the Thames Barrier! But this is a speedboat ride after all… Watch your skipper crank up the speed and blast you around Greenwich at 35mph! 
With 80 minutes of fun, you simply can't miss out on our Thames Barrier Explorers Voyage! 
If you fancy joining us from now until April 2023, make sure to get your 25% discount HERE!
Like this blog?
You'll love these trips!