Welcome to October, Or shall we say…Spooky season!
Published by Maisie Walker 793 days ago
This year, Thames Rockets is flying towards Halloween full speed ahead, and we cannot wait for you to join us on our red rocket speedboats for a spine-tingling Speedy Spookfest! So slap on the face paint, rev up the broomstick and bring your fancy-dressed family and friends - this is a super spooky speedboat adventure that will guarantee to blow the cobwebs away.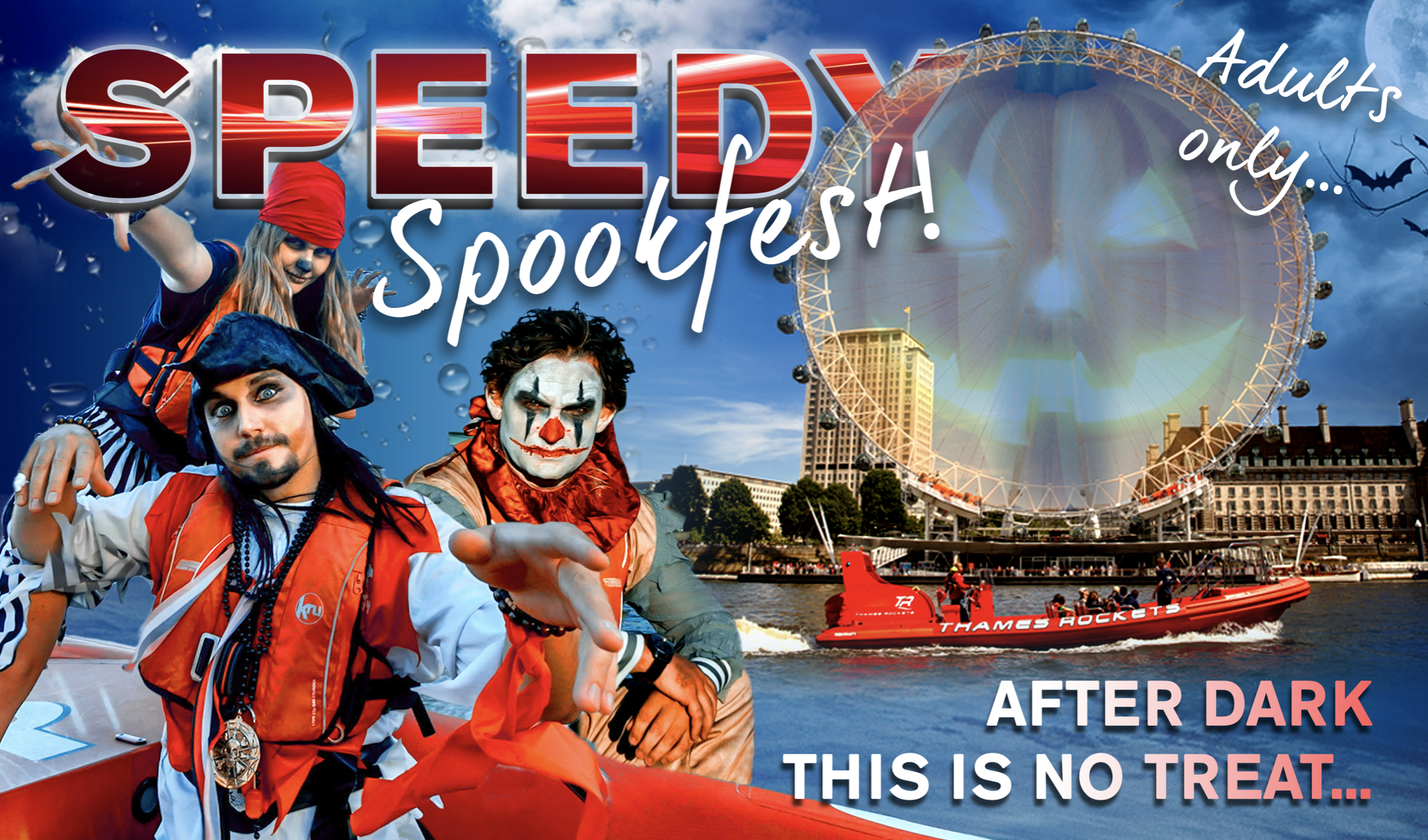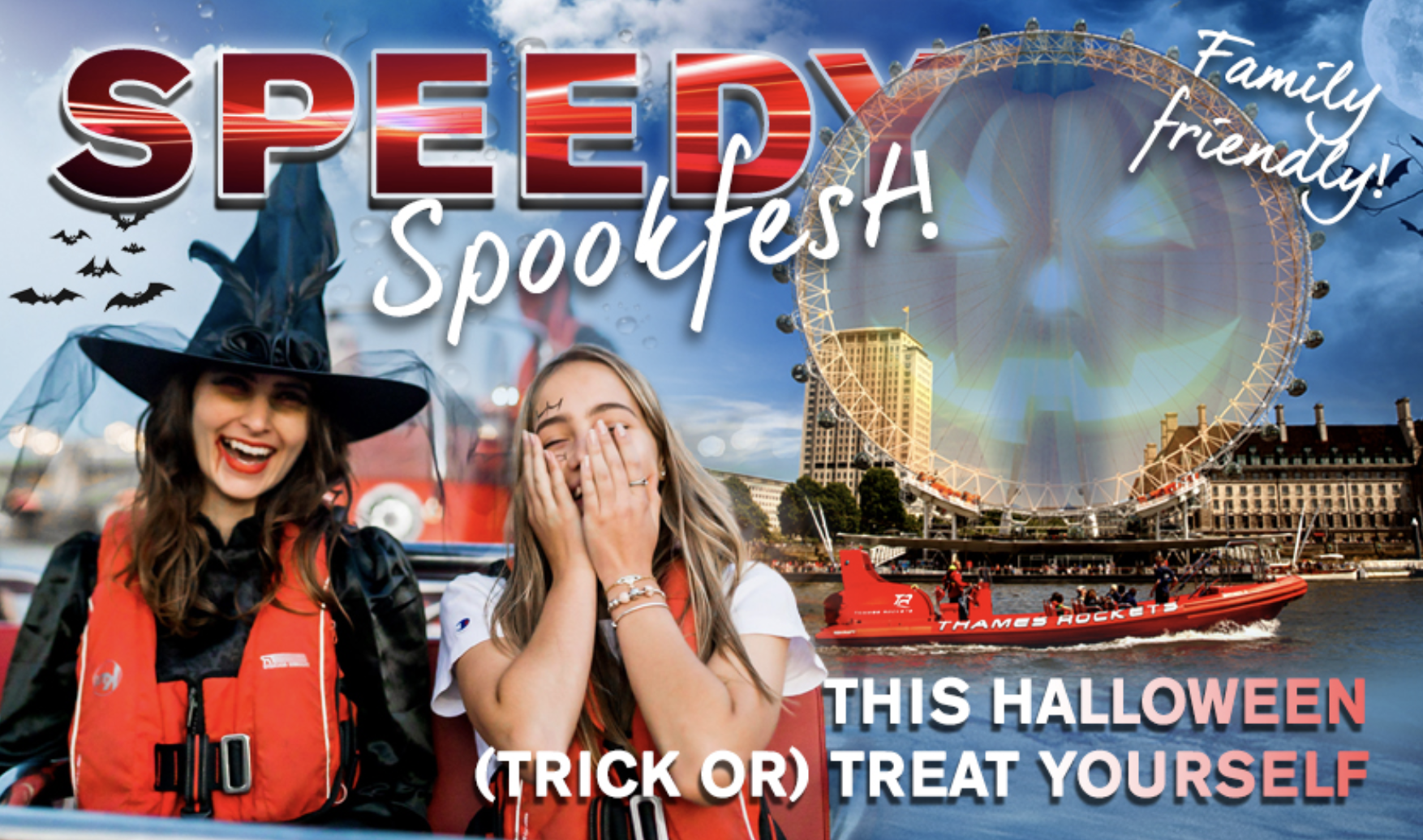 For one day only, our 'creepy crew' will be ready to take you on a terrifying trip so when you arrive, be alert! Are you in for a trick or a treat?
If you're looking for things to do in London this Halloween then look no further. Here at Thames Rockets, we have something for everyone. Fancy a family fear fest? In the mood for an eerie experience with some mates? We've got you covered with our Family Friendly Speedy Spookfest and our Adults only Speedy Spookfest: After Dark. 
Tiptoe onboard our red Thames speedboats with your ghosts and ghouls and get involved in some seasonal silliness whilst your gruesome guide tells some of London's spookiest stories.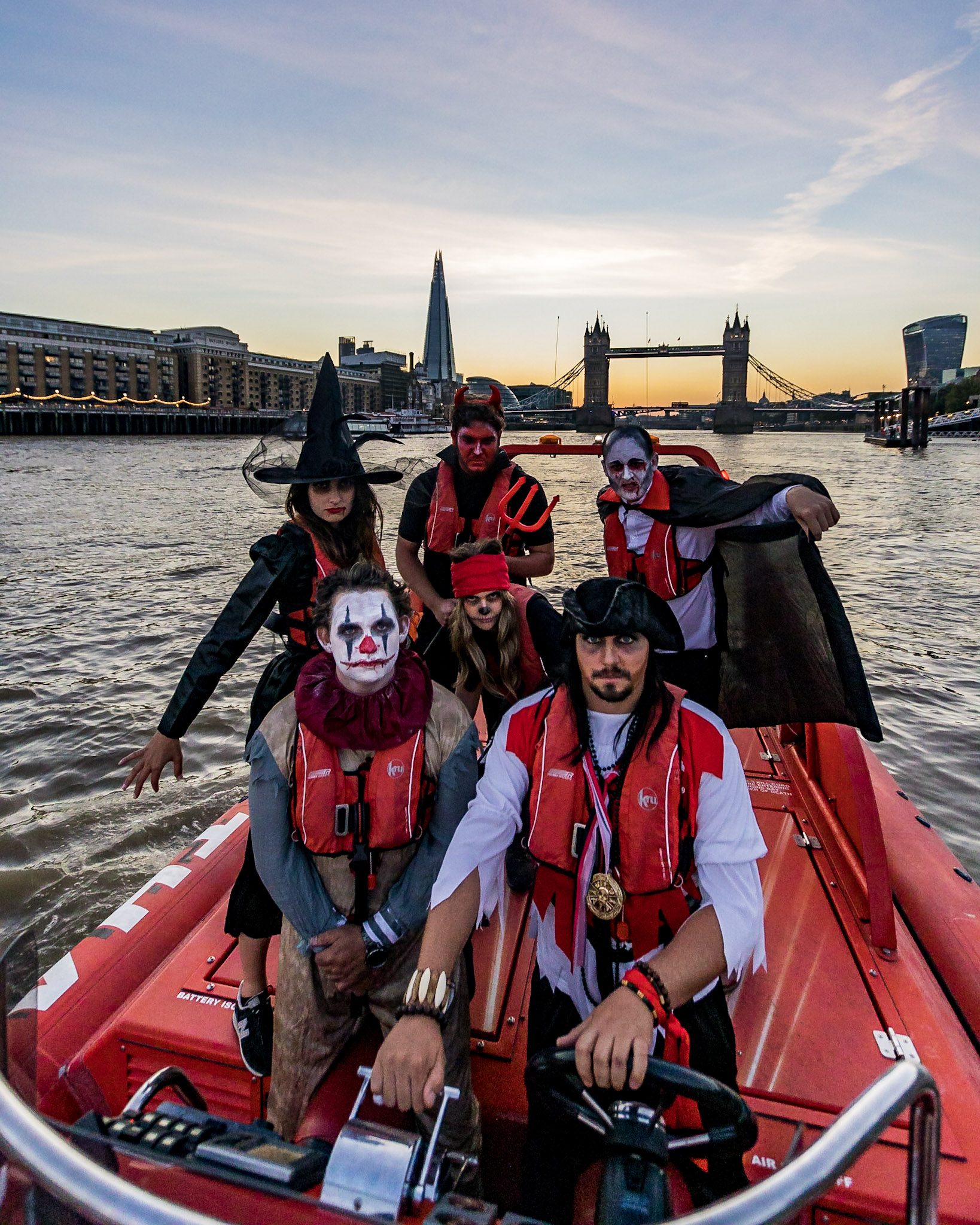 Don't forget to hold on tight, now it's time for the real fright as we pass Tower Bridge and enter the SPEED ZONE. You'll be wooshed away on your very own 'fright flight' with a monster mash-up of Halloween themed hits to sing along to. Twist and turn and fly along the Thames on our red rocket speedboats as if on your very own witches broomstick - are you ready for some spellbinding speed?
Once back to Tower Bridge, settle down, settle in, snuggle up and enjoy the London views on this special Thames cruise - but keep one eye open, the ride isn't over yet…
What are you waiting for? Both our family-friendly and adults-only experiences are ready…
Question is, are you?
Like this blog?
You'll love these trips!