Thames Rockets favourite London sights
Published by Charlotte Smith 1216 days ago
Here at Thames Rockets we've created a list of our top 4 sights around London that you're guaranteed to see on-board our award-winning speedboat adventures.
Of course, the London Eye has to be at the top of our list for our favourite London landmark. This is not only one of the most visited attractions in the world but it is also our famous home and where many of our exciting trips depart from.
Did you know the London Eye can carry up to 800 people each rotation, which is the same as 11 London double decker buses?!
If you haven't already taken a trip on the London Eye then be sure to make 2020 the year you do. Then why not take a ride on one of our #1 speedboat adventures after you've seen London from above, see London from the river Thames too.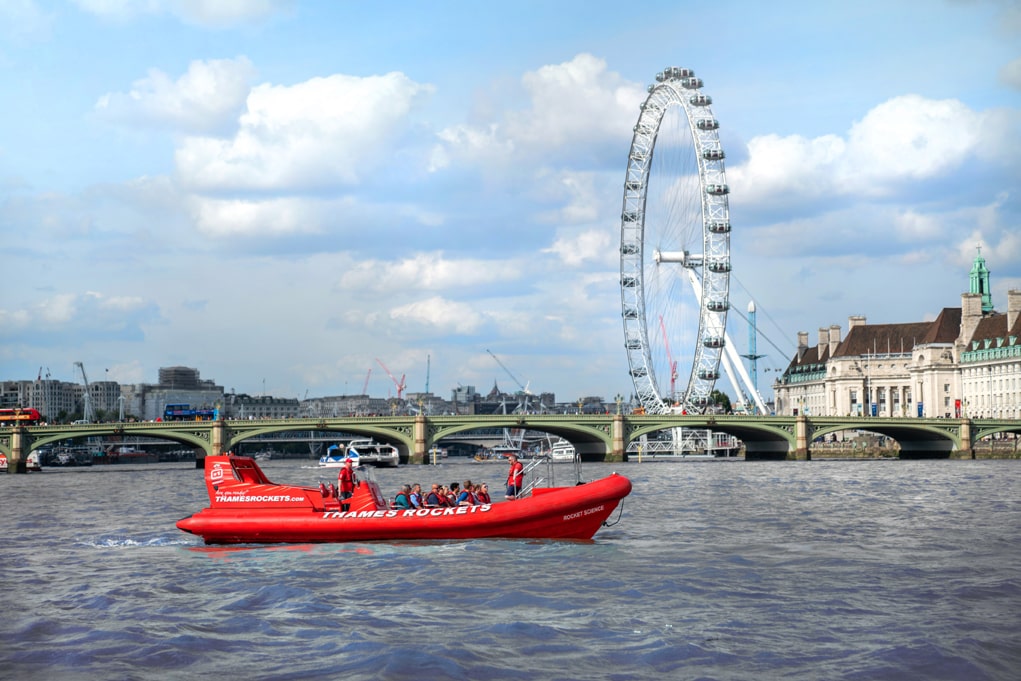 The Tower of London is one of the oldest landmarks in London and dates back to 1066. With all of our comic guides being secret history geeks, they love nothing more than discovering interesting facts about the history of London and within this tower there is a lot!
Did you know during the 1200's a royal zoo was founded at the Tower of London and remained there for 600 years. Many exotic animals were kept there including a polar bear! Today you can still see the sculptures of these animals that once lived in the tower.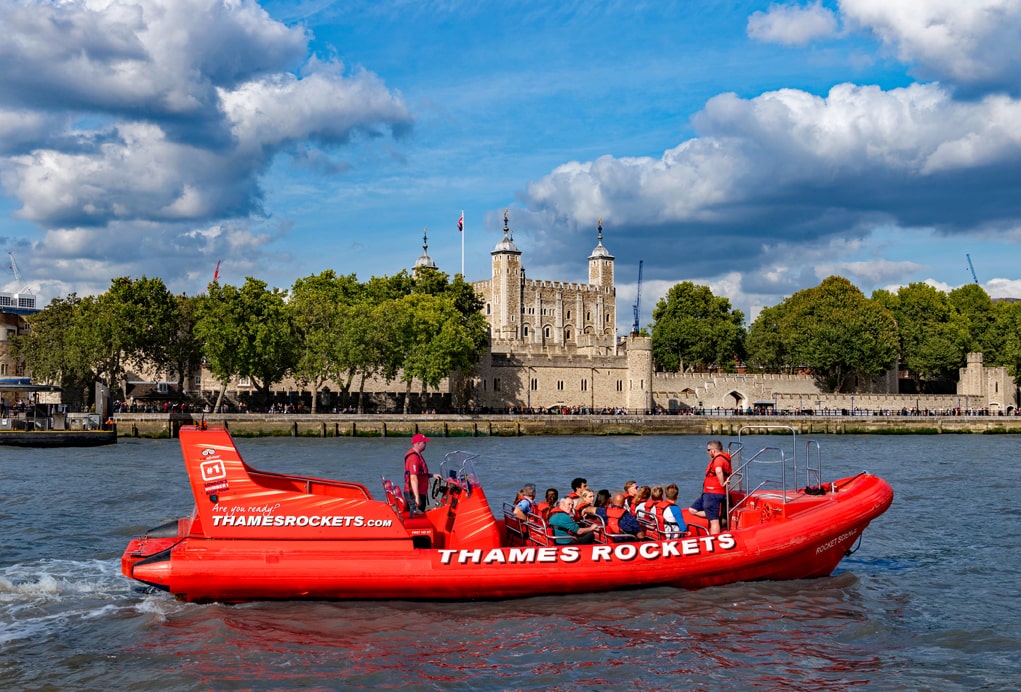 Tower Bridge is one of London's most iconic sights and is extremely well-known worldwide. During all of our trips whether it's our award-winning Ultimate London Adventure, our sunset Thames Lates sailing or our all speed Break the Barrier you'll get the opportunity to sail underneath the bridge itself.
This is a brilliant experience and if you're lucky you may even see the bridge lift!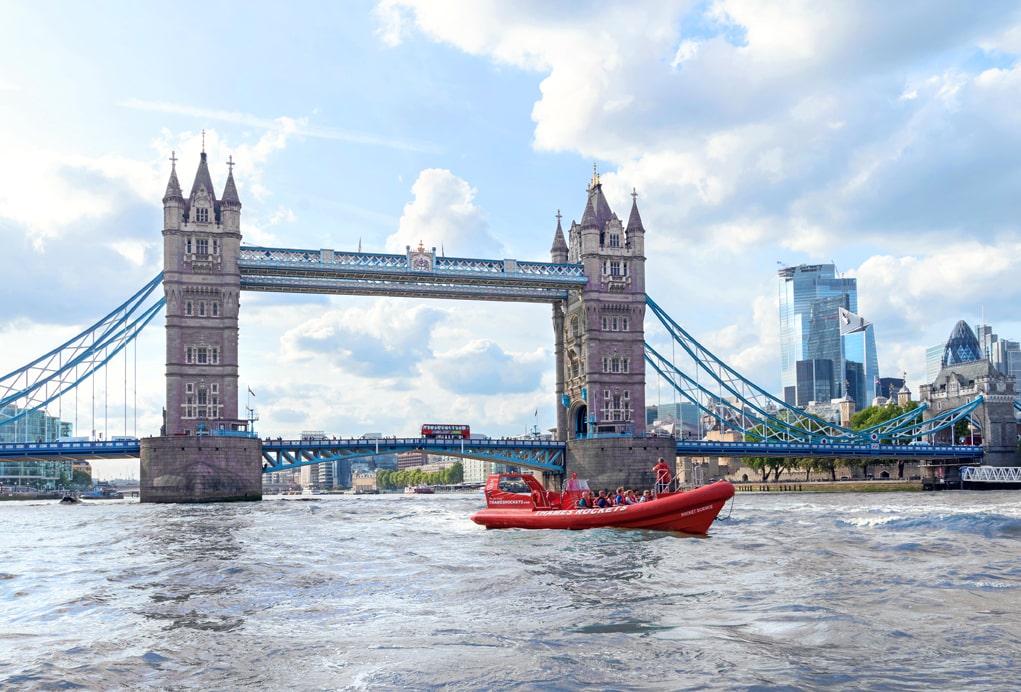 The Thames Barrier is something that you may not have seen before and if you haven't we would definitely recommend taking a trip on our all speed Break the Barrier experience. What better way to see this mighty landmark than by a speedy red speedboat?
The Thames Barrier is the world's second-largest movable flood barrier and prevents London from flooding by high tides from the North Sea.
Don't forget next time your on-board be sure to capture some special moments with your favourite sights of London and tag us @ThamesRockets – we'd love to see them!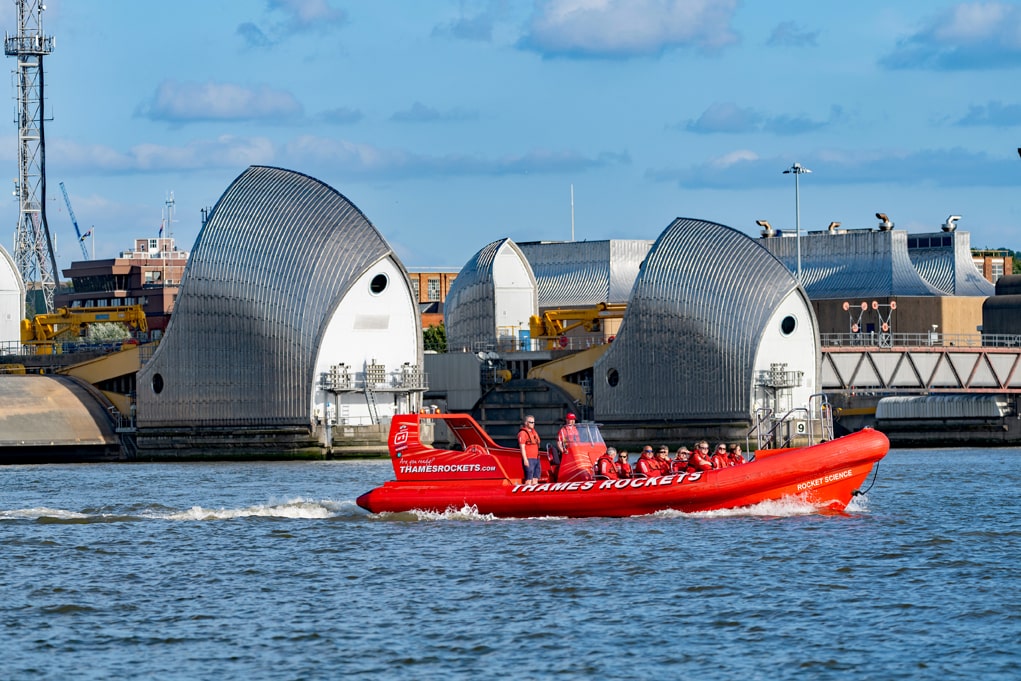 Like this blog?
You'll love these trips!