Perri Shakes-Drayton and Mike Edwards have a blast on our red rocket Thames speedboats
Published by Maisie Walker 769 days ago
With Great Britain finishing fourth place at the Tokyo 2020 Olympics, what better way to sail-abrate then to have a blast on our red Thames speedboats with Olympic 400m gold medallist, Perri Shakes-Drayton and her husband, professional athlete, Mike Edwards?
Perri and Mike visited us for a fun-filled, family day out in London after Tom Daley secured a gold for his incredible efforts in the Men's synchronized 10m platform diving! Ironically, Perri came sprinting down the London Eye Pier to greet us and we must admit, it was ferry impressive…
Once her boat of 12 got suited and booted at The London Eye Pier (or life jacketed if you'd rather), they were ready to have boatloads of fun on the Thames Cruise of a lifetime!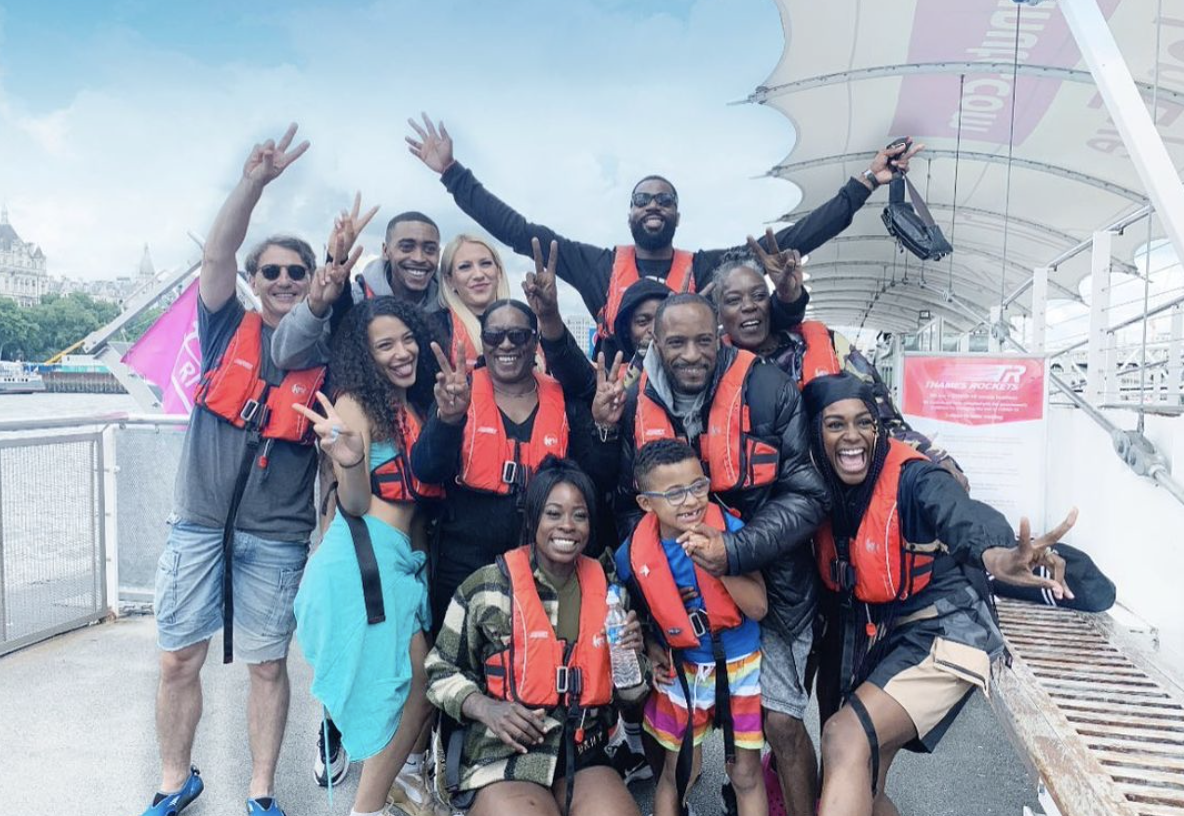 Our wonderful skipper Nick and Tour Guide Geoff had them laughing all the way up the Thames until they got to Tower Bridge, and that's where the thrill really began! We cranked up the terrific tunes and whizzed Perri and her family across the river at 35mph (faster than Usain Bolt may we add). They got to see all of the beautiful sights London has to offer, from sky high skyscrapers, to beautiful historic buildings.
After seeing 12 smiley faces, it was safe to say that they had a blast on our Ultimate London Adventure.
Even though the Olympics has come to a close, there is always something special to celebrate with Thames Rockets. Our radiant red speedboats are the perfect place to enjoy a birthday, hen/stag do, or just a spontaneous family day out in London.
So why wait? book you and the family on the fastest, #1 speedboat experience on the Thames now!
Are you ready?
Like this blog?
You'll love these trips!