Thames Rockets – Best London Tours with Laughter and Speed
Published by Mike Cole 963 days ago
People of all walks of life embark on a Thames Rockets speedboat adventure every day, all seeking the thrill of flying through the most famous city in the world at 30 knots on mighty 880 horsepower engines. In a world where social media rules, one group of thrill seekers we've had the pleasure of inviting on board is the wonderful world of 'Instagrammers'. 
Throughout 2020, as an outdoor attraction, Thames Rockets became the perfect 'go to' experience for unbeatable, eye-catching content. The views from the river are simply breathtaking, and Instagrammers came thick and fast to add the unique Thames Rockets experience to their portfolios - London tours at its best with comedian tour guides entertaining every step of the way.
Christmas time saw @janeyfoodlover take to the water with her pal to take on the Ultimate Christmas Adventure. With mulled wine in hand and even a meet and greet with the big man himself, seeing sights from the London Eye to HMS Belfast, to London's Tower Bridge and the Shard all from the beautiful river Thames. Here's what she had to say about her time on board:
"This Christmas period their speed boats turned into festive sleighs to give you an amazing ride on river Thames! Before starting our ride we met Santa (socially distanced this year) and after that we were ready to start our adventure. We started with a chilled ride exploring all the famous sights of London while sipping some mulled wine.
Then all of a sudden we found out WHY this was called a speed boat. I have to tell you - it was FAST, so much faster than I expected and I absolutely LOVED it. Speeding on Thames while singing Christmas carols - I haven't felt so merry and festive since December started."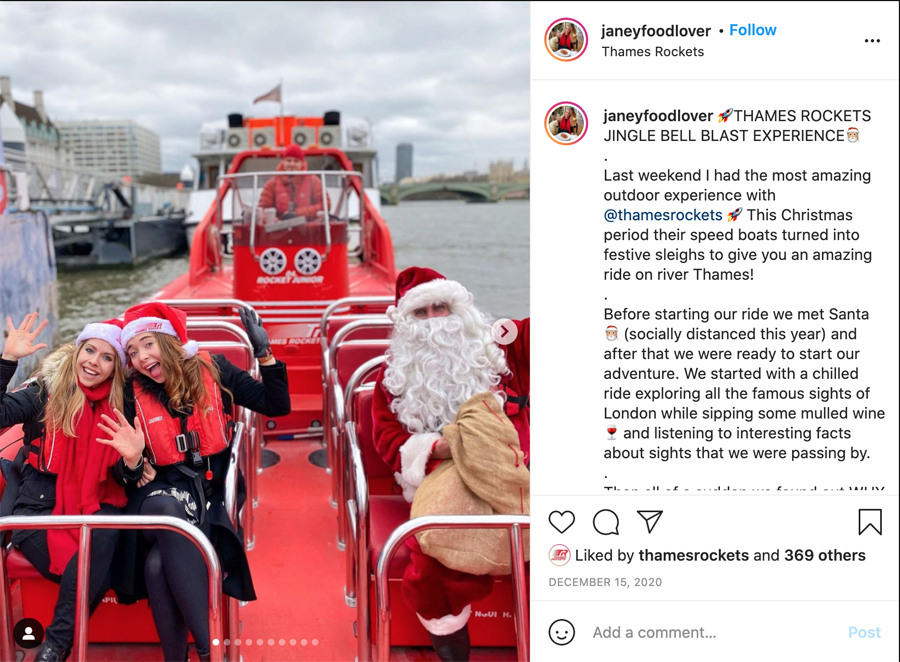 @delhimomlondon and mini-daredevil Ameer wanted to show off their bravery to their 14K followers in style - taking the Ultimate London Adventure in their stride! 
"One can never get bored of London. This is one of the best experience we had so far in 2020!
London is amazing but even more so, when you see it on a @thamesrockets speed boat."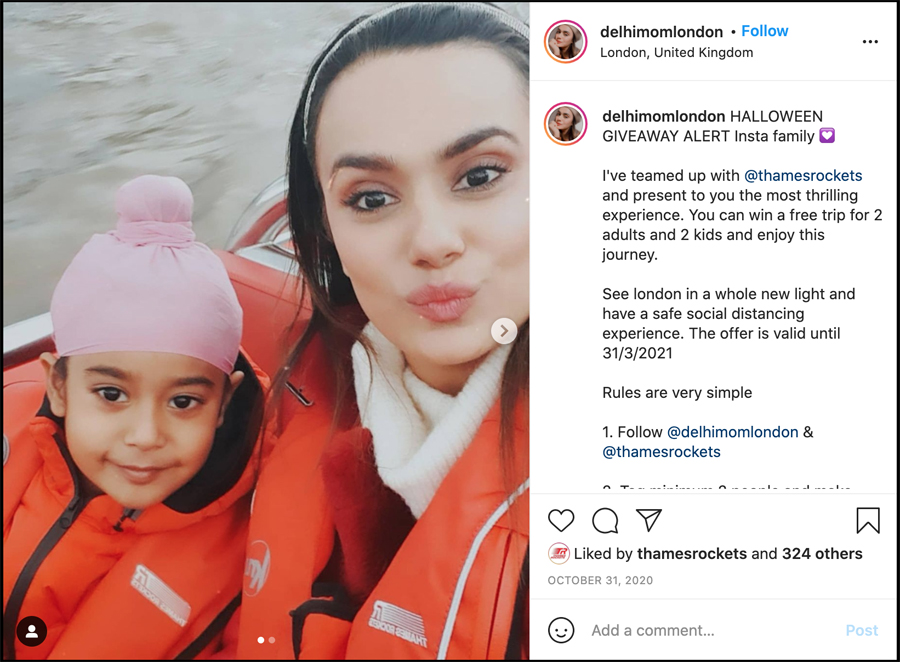 Finally, as we enter the month of luuurve, who can forget 'Mr Tinder' himself @itssteffan. This wasn't Steffan's first time on Thames Rockets - far from it. We've become one of his 'go to' date activities. For the most swiped man on Tinder, we take that as a massive compliment!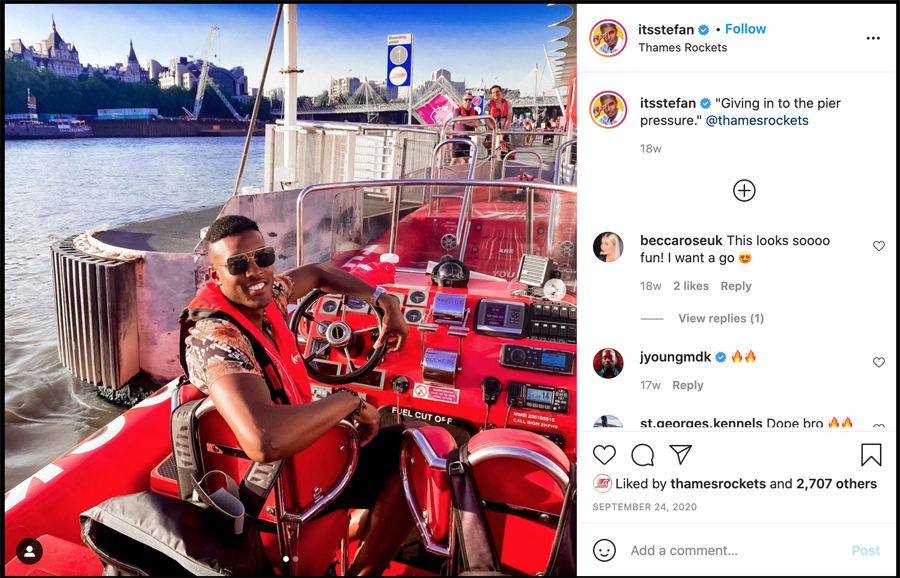 You can follow us for all the latest insights, news, views and more @thamesrockets, and if you have a social media following and would like to work with us just slide on into our DM's and we'll be in touch! 
Like this blog?
You'll love these trips!