Summer Holiday ideas in London
Published by Charlotte Smith 1609 days ago
With the school holidays commencing next week it's time to start planning the perfect London day out! So if you're looking for a London activity suitable for the whole family to enjoy why not come on board Thames Rockets and experience an exhilarating speedboat adventure everyone will love?!
Our Ultimate London Adventure is suitable for everyone. It's our award-winning 50 minute trip which combines fun tour guiding with high speeds! Hear our comic guides tell you the best facts of London and have you in stitches all the way up to Tower Bridge. Then zoom through the docklands and past Canary Wharf at speeds up to 30 knots with our 880 horsepower engines revving up rocket style. You'll have a blast! If you're searching for a family day out in London then this is the perfect answer for you – find out more here.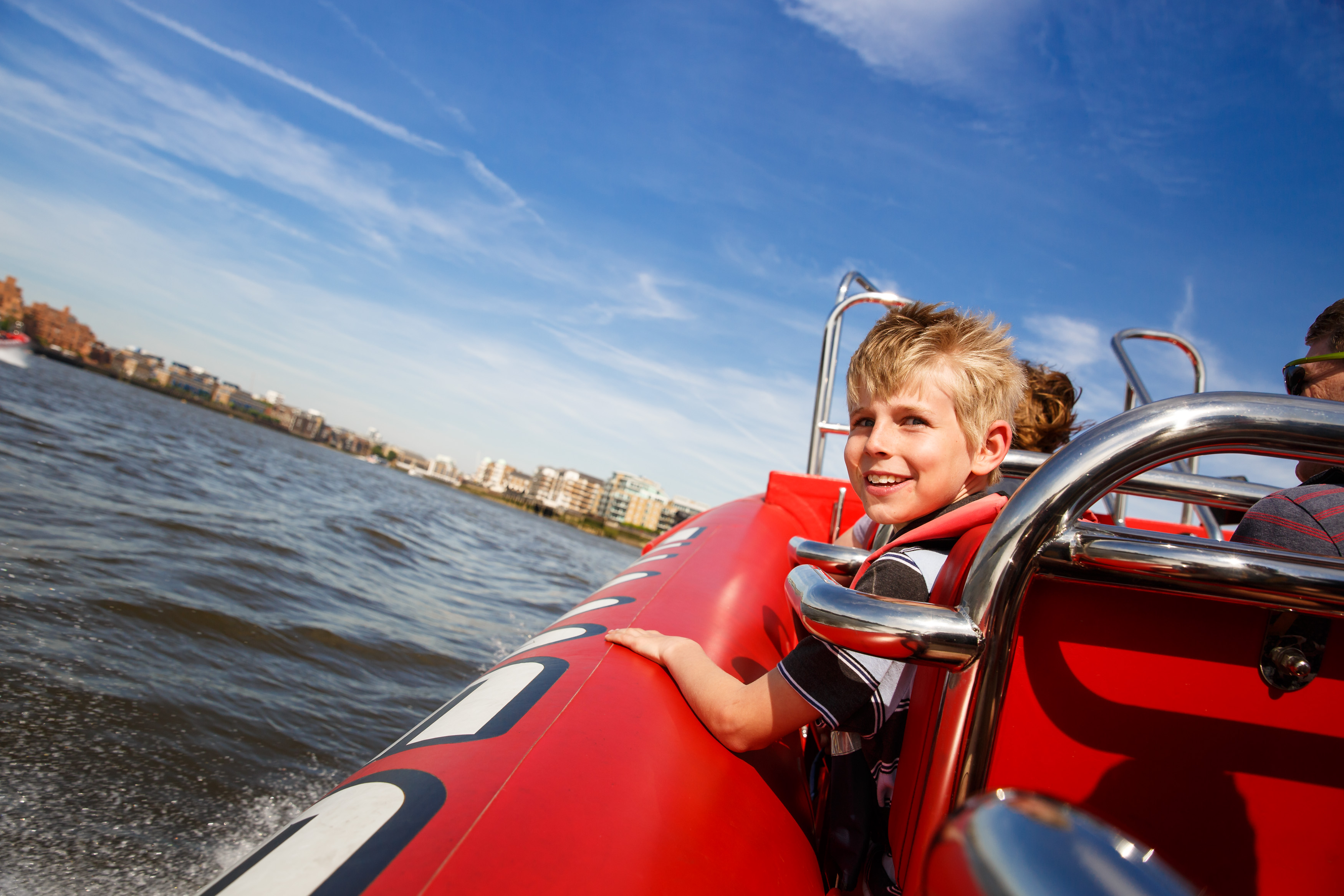 Maybe your children are adrenaline junkies and love nothing but adventure? If so why not try out our Break the Barrier ALL speed experience! This exciting trip is 40 minutes of nothing but speed and departing right next to the iconic Tower Bridge. Blast down the Thames through the docklands, past Canary Wharf and sing-a-long to a fantastic medley of songs right through from 60's classics to modern day tunes – there really is something for everyone! You'll see some amazing sights too such as, the legendary O2 Arena, Maritime Greenwich and you'll even get the chance to sail through the spectacular Thames Barrier. If this fast, exhilarating trip sounds like something you and your little adrenaline junkies would love to do then why not take a look here for more information.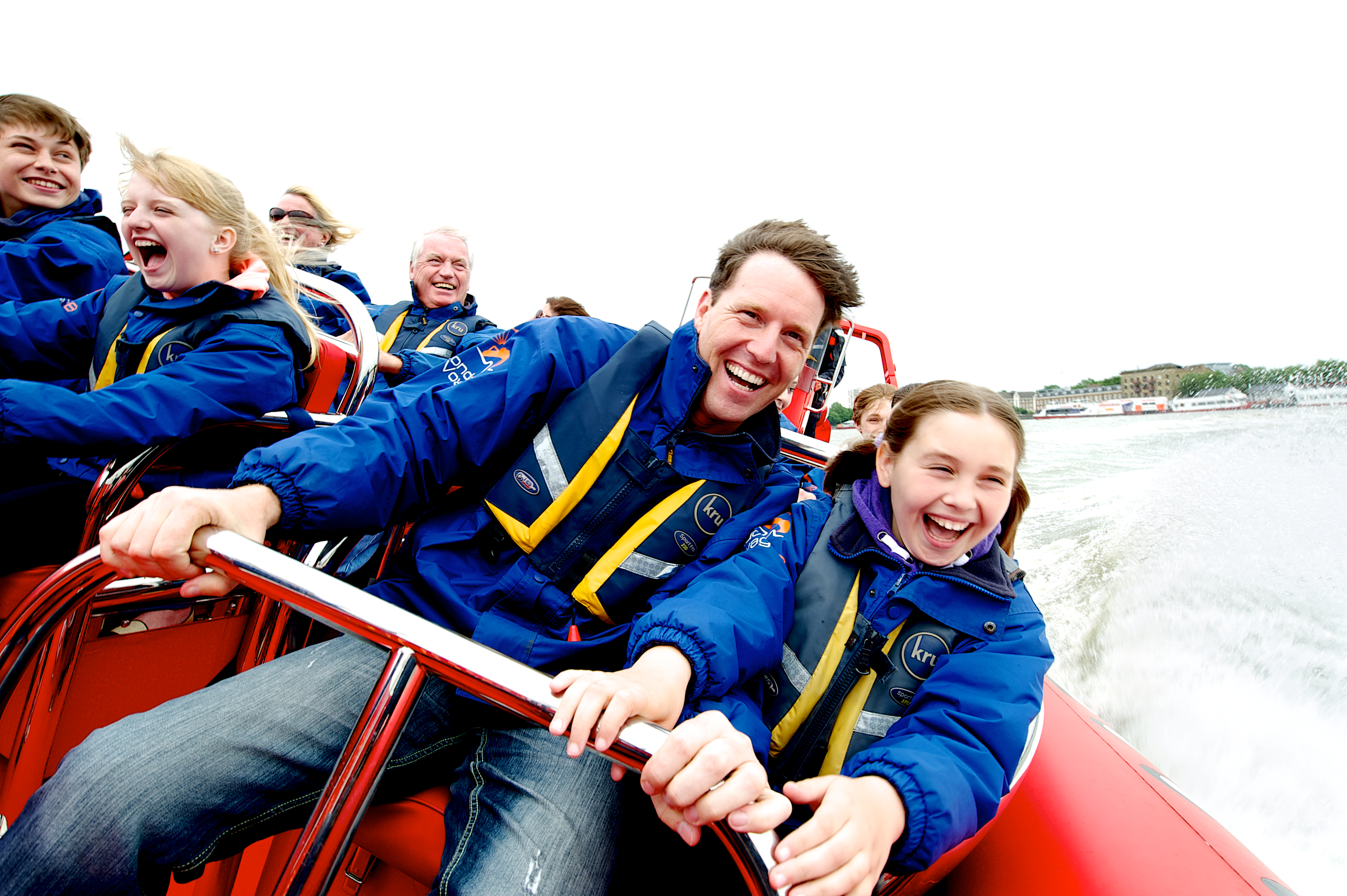 Don't go yet – we've still got more choices for you… if you want to make the most of the time with your loved ones during the summer holidays then why not choose our premium adventure – The Thames Barrier Explorers Voyage. This trip combines both the Ultimate London Adventure and Break the Barrier so you can experience the full package from sight-seeing to speeds of up to 30 knots through the docklands, Maritime Greenwich and even sail through the Thames Barrier! This trip will teach your kids new historic facts all about London so they can go back to school in September being top in their history class! The Thames Barrier Explorers Voyage is the most premium speedboat trip in the whole of London. Treat yourself and your loved ones this summer – book now.
Here at Thames Rockets we offer numerous trips suitable for everyone no matter what you're searching for – we've got it!
Like this blog?
You'll love these trips!