Stunning Scenes from Our Tall Ships and Fireworks Special!
Published by Fern Pearson 1900 days ago
Stunning Scenes from Our Tall Ships and Fireworks Special!
[Photo Credit: Sail Greenwich UK]
Last week the majestic Tall Ships Regatta came to maritime Greenwich and brought pure style and elegance to the River Thames. We had such an amazing time celebrating the stunning Tall Ships last week with our Tall Ships and Fireworks Special on Thursday 5th and Friday 6th of July!
This fantastic annual event gives visitors a unique opportunity to flock down to the River Thames and see the beautiful tall ships sail through London. The Tall Ships Regatta is always a certain sell out for us every year.
We blasted off from the iconic Tower Bridge and twisted and turned towards the grand tall ships and the atmospheric Old Royal Naval College. It was old meets new as we sped past the age-old tall ships on a swanky new speedboat. After blasting off from Tower Bridge we jetted down to Greenwich to enjoy the panoramic views of the tall ships and the dazzling firework display and enjoyed a bespoke cocktail made by the London Cocktail Club!
Speedboats, cocktails and fireworks, what could possibly be better? Already the reviews are coming in, with one guest leading the way on TripAdvisor:
"This was just superb and the guys were brilliant too - great fun. Having different music appropriate for each part of the river was spot on - we were singing along, and the cocktails were not too shabby either. We had Geoff and Doug on our boat and their fun personalities shone through. Didn't get wet on the trip but got the fabulous speed along the river, and those twists and turns. Couldn't fault it. I'd recommend it very highly."
It's true what they say... London is most certainly a city best seen from the river and we just can't wait for the tall ships to return next year!
Do you want to experience remarkable views of London at sunset but missed our Tall Ships and Fireworks Special? Don't fret, we have just the thing! Join us one evening this summer for our Thames Lates experience and see London twinkle from the river – all of our Thames Lates tickets also include a delicious free cocktail served on board.
*Thames Lates trips are available Thursday, Friday and Saturday evenings departing from the London Eye Pier.
Check out some of our speedy snaps from the stunning spectacle: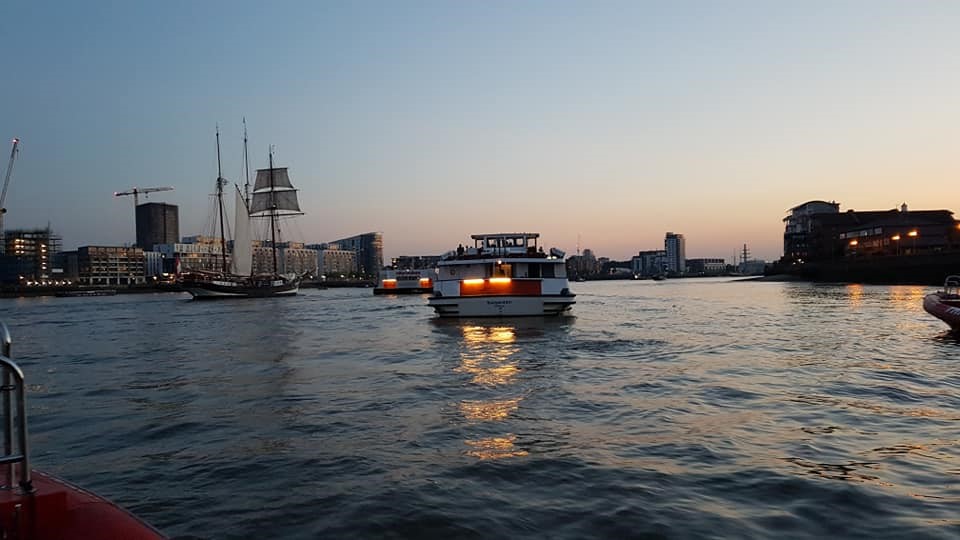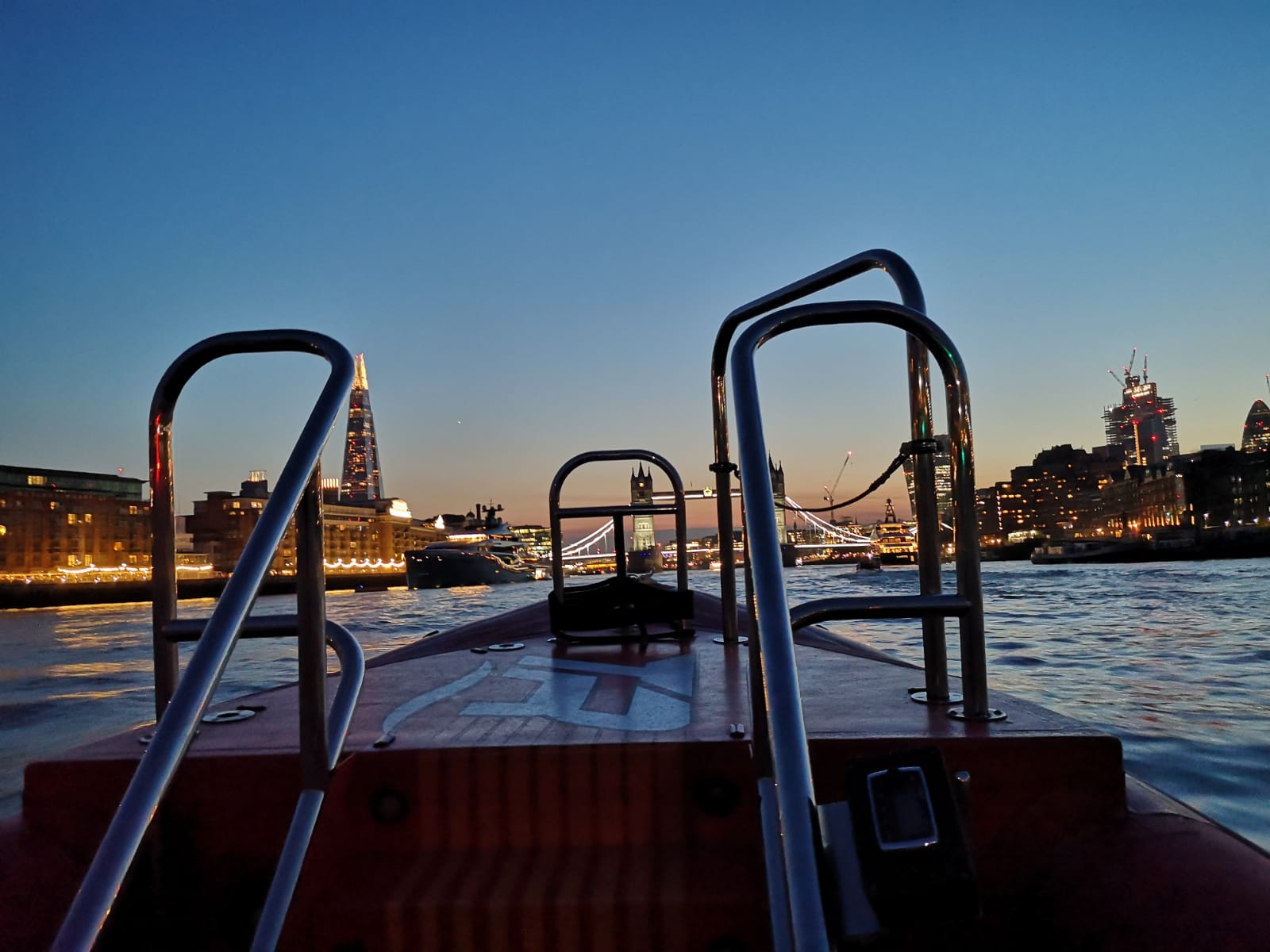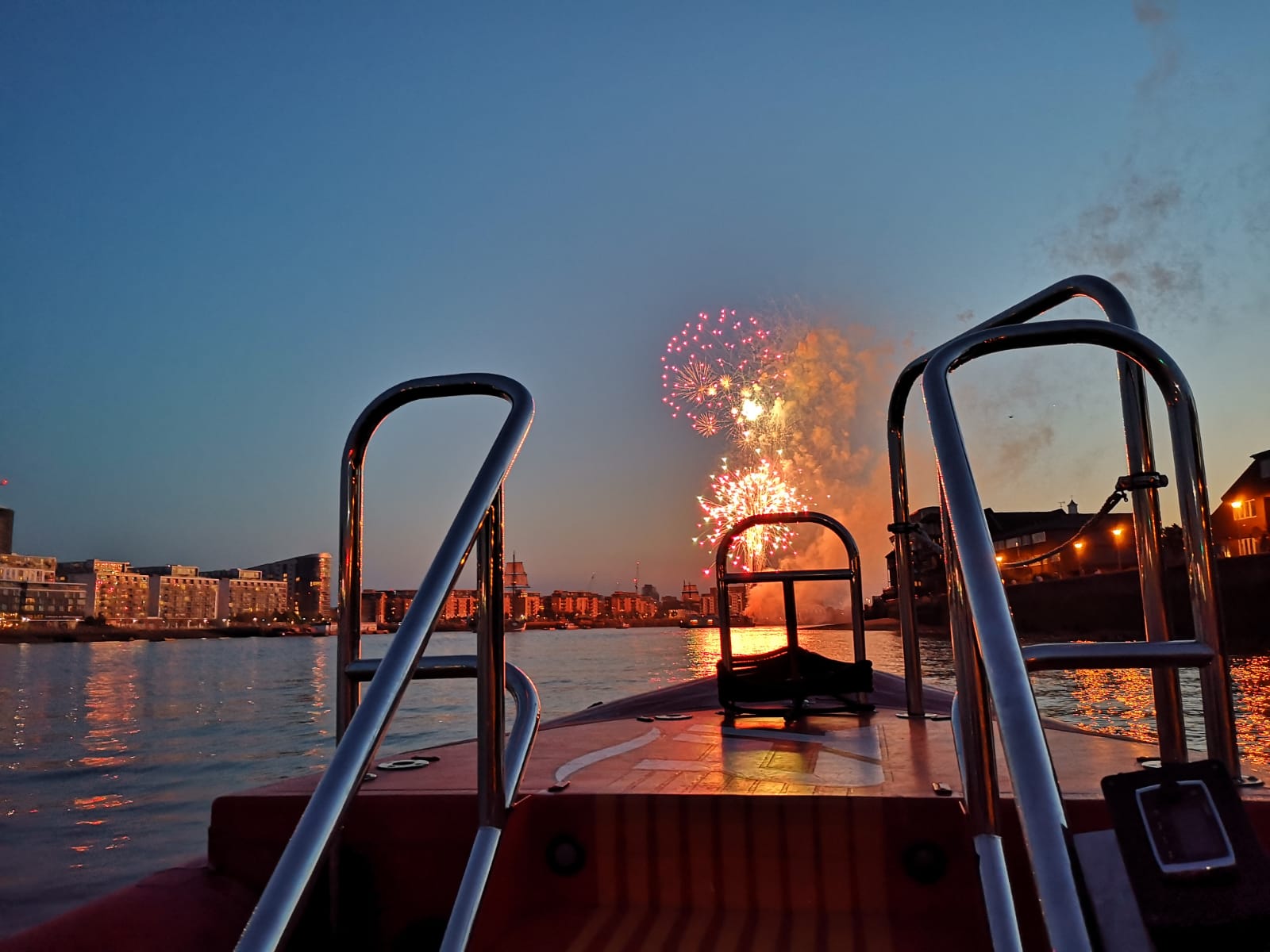 Like this blog?
You'll love these trips!