Stuck for Ideas this Father's Day?
Published by Thames Rockets 3097 days ago
We've got something dad will love! Give the gift of speed this Father's Day; you know it won't disappoint! Choose from our fastest, most exciting London RIB Voyages tours, and take your dad on the ultimate Thames adventure.
Each exhilarating trip along the Thames is hosted by one of our hilarious comedian guides. We'll help you create a day out your dad will never forget, whether you want the ultimate thrill: Break the Barrier, or something a little less hair-raising!
Break the Barrier is a high-speed adventure, which operates exclusively in the new Thames 'High Speed Zone' - it's the first public boat to do so. Climb aboard our racy red speedboat for one of our most exhilarating experiences, set to a rousing 'Best of British' soundtrack featuring the unmistakable voices of Winston Churchill and Mayor of London, Boris Johnson!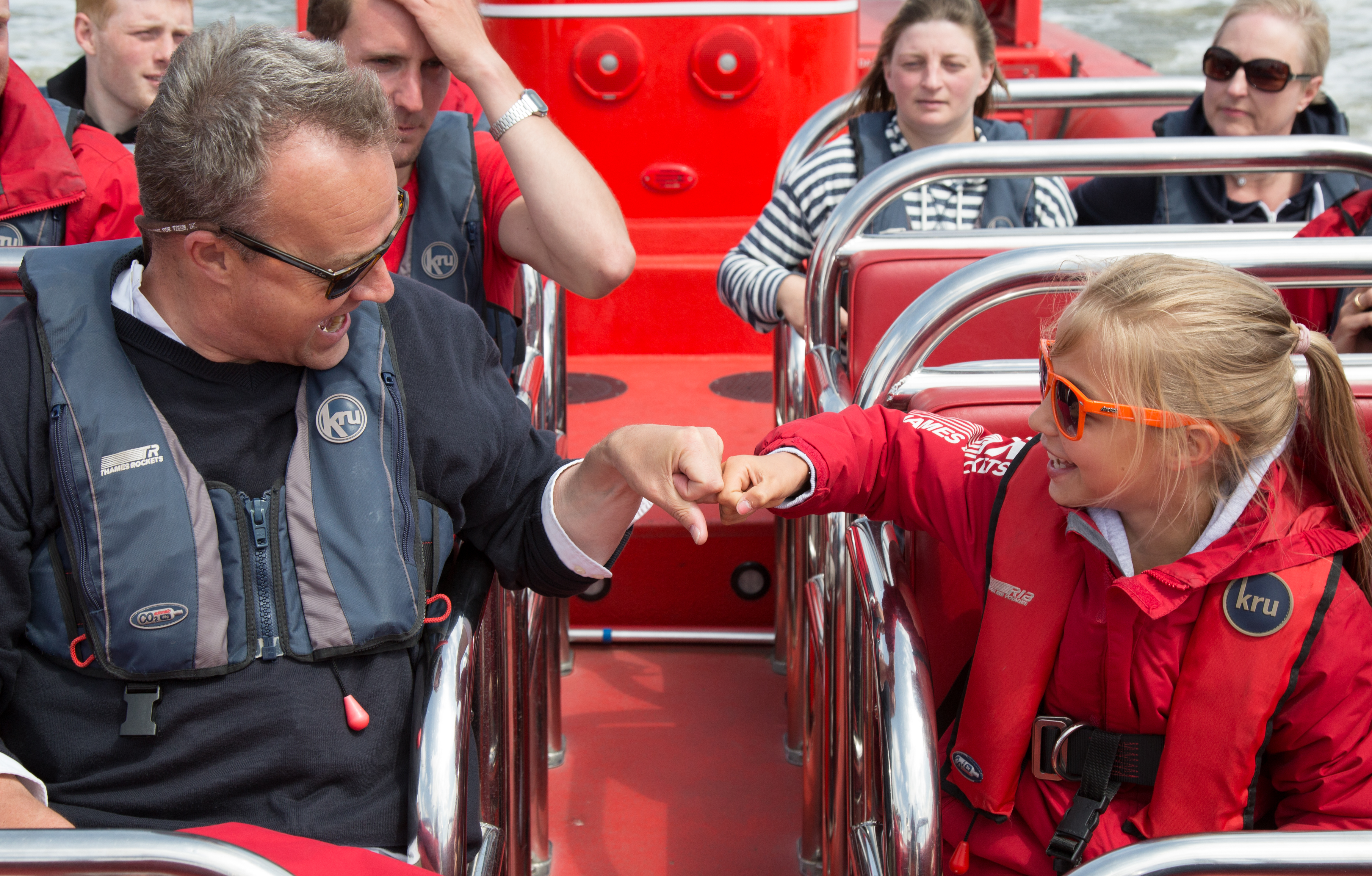 Other options include the Ultimate London Adventure, a jam-packed, fun-filled adrenaline-fuelled 50 minutes that will leave you wanting to go again and again. Step aboard our new generation 'Thames Rockets' and get ready to fly through the world's most famous capital city marvelling at the sights and sounds that have shaped London's awesome 2000-year history. Book your tickets here.
See the full range of London RIB Voyages trips and book online on our website, then get ready for a Father's Day your dad will never forget. If you can't decide which trip dad would love you can let him pick his own too, by buying him one of our popular gift vouchers! We'll see you aboard.
Like this blog?
You'll love these trips!