Thames Rockets speedboats return to the river!
Published by Mike Cole 1175 days ago
The day has finally come…
On Saturday 4th July Thames Rockets reopened our boarding gate, restarted the engines, welcomed our passengers back and launched into our first day - doing what we do best! 
The last few weeks and months have been packed with researching, understanding, analysing, planning, designing, ordering, communicating, learning and finally releasing new procedures and policies across the business to fit with our new way of life.
Last week everything was presented to our very happy #1 team, all ready and raring to welcome you back on board.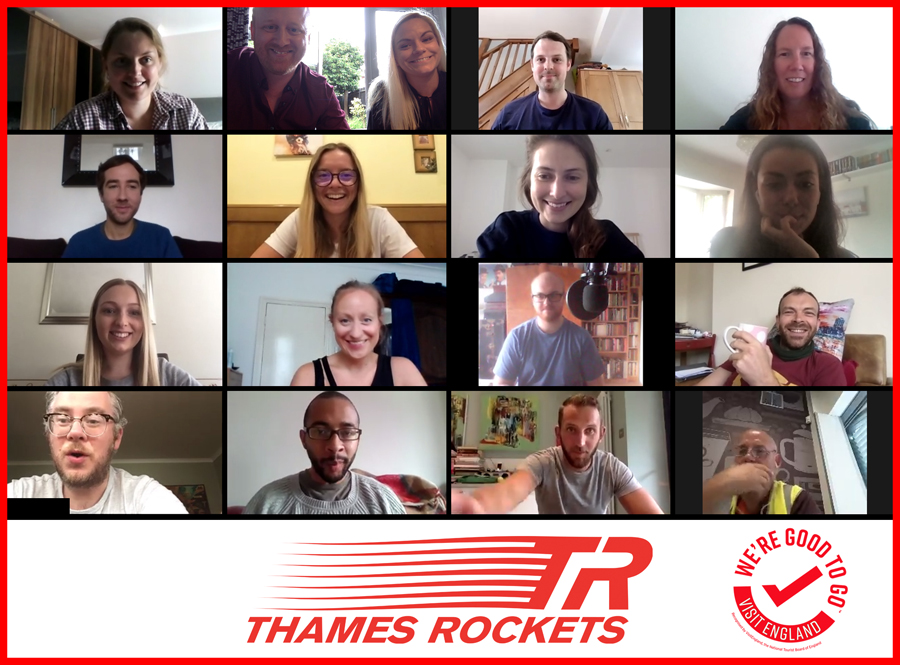 One of the key driving forces behind all our decision making is to ensure that these robust, watertight safety and distancing procedures will never compromise the enjoyment factor of a fun and memorable RIB experience with Thames Rockets.
That's why we've staggered all our sailings to one departure per time slot and introduced automated, intelligent management of passenger numbers on board. Never will anyone be sat next to someone outside of their own booking bubble. Not only that but with any group booking of eight or more we will automatically reserve the entire vessel for your party, the best 'free upgrade' in London town.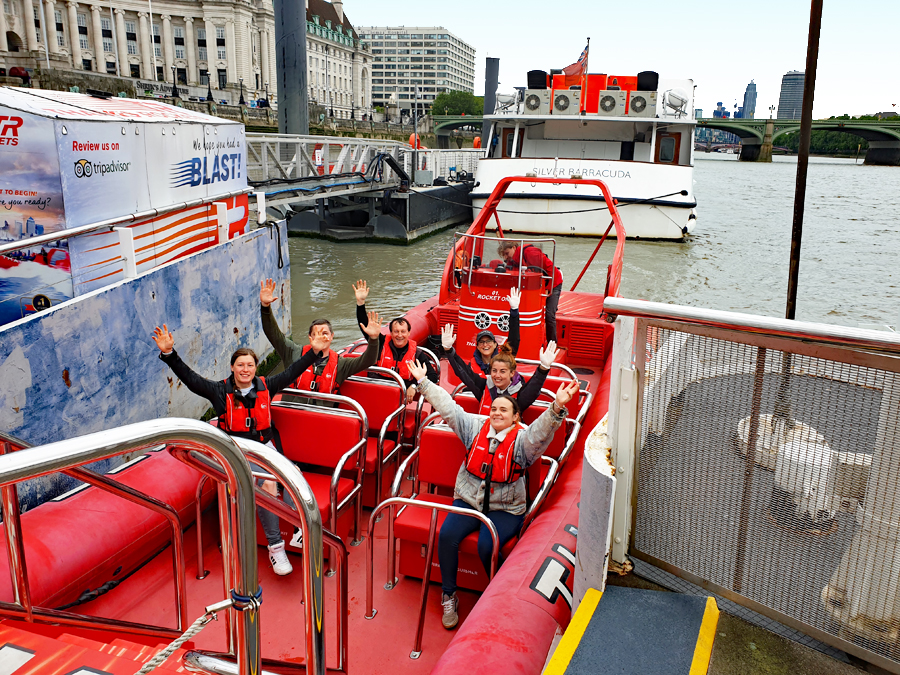 We launched our best charter rate in history with our original and trademarked 'Exclusive Bubble Group Experience'. So for just £299 an entire vessel can be reserved for up to twelve passengers - giving you a VIP experience without the exclusive price tag. Bring your friend, family or household 'bubble' out for a river rollercoaster ride and for that much needed blast of outdoor fresh air fun!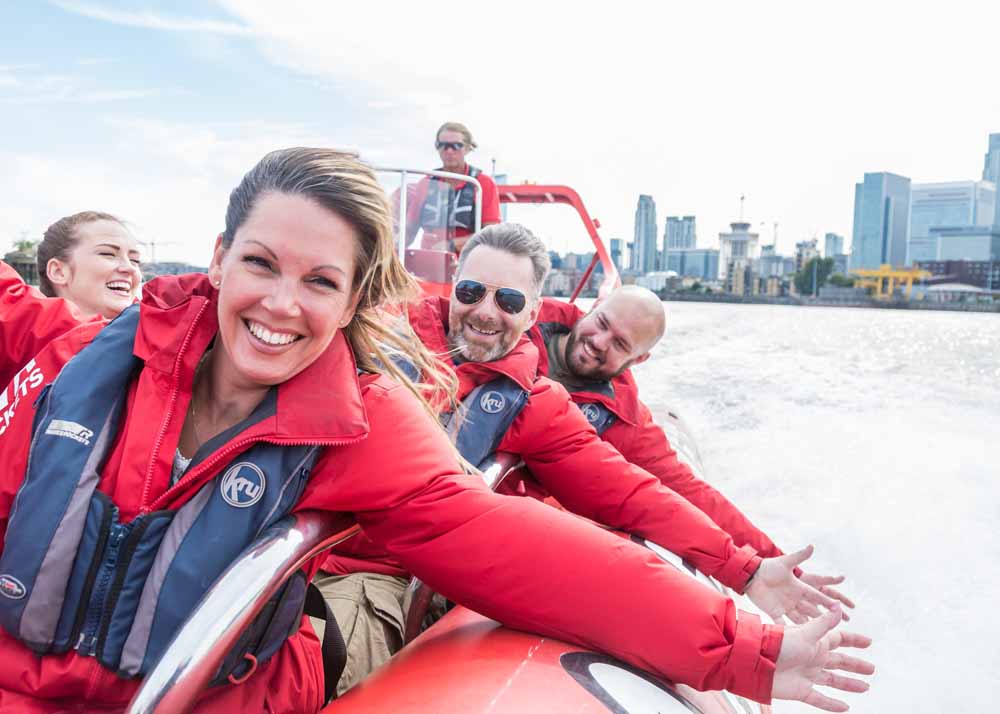 Our hygiene and cleaning regimes have been rebuilt from the ground up. Lifejackets will be fully sanitised between each trip ensuring you are wearing a 'new' lifejacket every time. As our expert crew lead you through the easy step-by-step kitting up you'll see your skipper on board your vessel cleaning down all high frequency touch points from the handrails at the boarding platform down to every seat.
Foot pump hand sanitisers are available at the boarding gate that passengers are politely asked to use before stepping on board, ensuring the highest level of hygiene possible for you all - all you need to do really is sit back and enjoy your trip!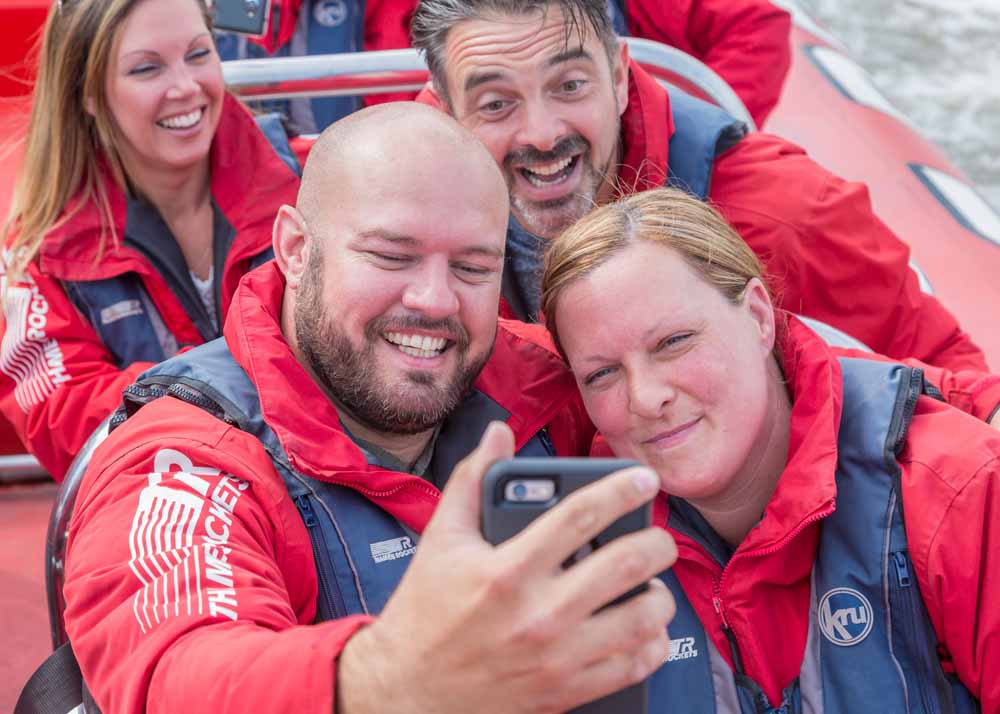 Once on board it's business as usual! We're lucky as an exclusively outdoor experience to operate a naturally low-risk attraction, and with seats all facing forwards you can rest assured that all risks have been mitigated for a safe experience without imposing on your enjoyment at all.
Why not check out our latest safety video to see it all in action?
As we have said from day one Saturday 29th April 2006: Your safety first, your enjoyment a very close second!
Like this blog?
You'll love these trips!