Stay Safe on the Thames this Summer
Published by Mike Cole 1210 days ago
One thing that 2020 has gifted us all is long spells of fantastic weather!
Temperatures have soared into the mid thirties on some occasions, encouraging us to plan trips, enjoy days out and spend some quality time with the ones who matter most.
Over the last few weeks we've loved welcoming our wonderful passengers on board to experience the great outdoors 'Thames Rockets style'! There's nothing better than blue skies, the wind in your hair and the odd playful spray from Old Father Thames as you carve curves at 30 knots.
When the temperature rises the water can look so inviting (even the Thames!). In fact, it is all too common for temptation to get the better of some who can't help themselves but head to the waterline to dip their toe in the great river itself.
Whilst a quick paddle may not present any immediately obvious dangerous situations, the river environment (like all shorelines) can be changeable and unpredictable. In its tidal section (from Teddington to the mouth of the river) the Thames sees up to 7m of water rush in and out twice a day. With a tidal speed of 4 knots - 6 knots it can be all too easy to find yourself in an unexpected situation rather quickly.
The RNLI Tower Lifeboats are the busiest lifeboat port in the country. Based just next to Waterloo Bridge they are a regular sight patrolling the river or heading for a call out under blue lights. At this time of year they are particularly busy as people head down to the water's edge and find themselves either cut off from the tide or running into difficulty with the strength of the flow.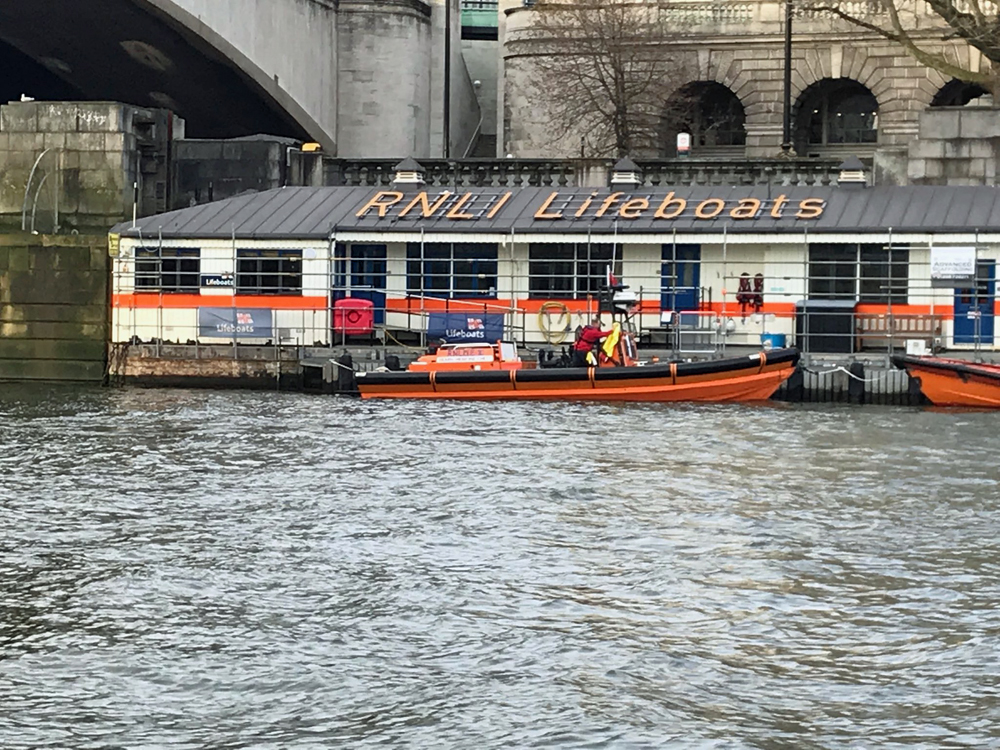 The Port of London Authority serve as the harbourmaster for the river Thames. Recently they were seen on BBC London News talking about safety on the river and what to look out for when visiting in the hot weather (keep your eyes peeled - you may see a red speedboat blast past!).
The river really is a wonderful asset to this amazing city and should be treasured and enjoyed. However, always be alert, check the tide times and know what to do if the conditions change.
The Port of London Authority have published a Riverside Code on riverside safety which, if you are visiting London and the Thames, is well worth a read.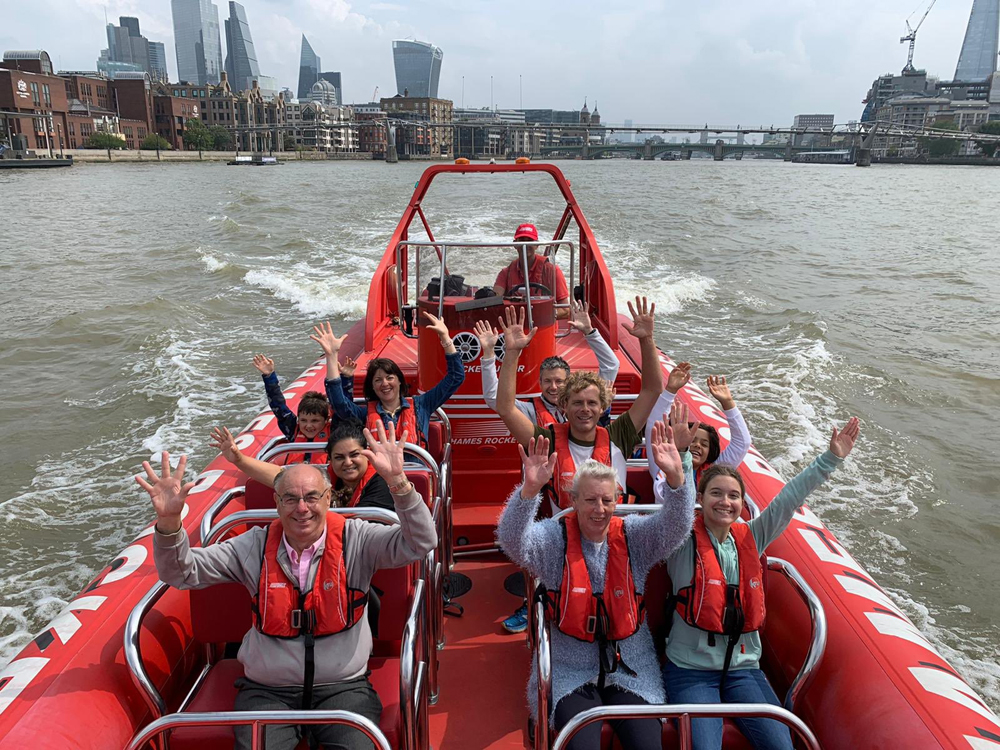 The best way to enjoy the river is on board a vessel sailing past the historic landmarks. If you haven't tried a Thames Rockets experience, there is not better way to get close to the water and enjoy all the thrills and spills of a river rollercoaster along with high brow entertainment from your on board guide.
So plan ahead, know what to expect and come on down to the river for an exciting (and safe!) time in the great outdoors this summer!
Like this blog?
You'll love these trips!