The best Stag and Hen Party Ideas In London
Published by Maisie Walker 483 days ago
If you're planning on spending your whole stag/hen weekend in a London pub then think again because Thames Rockets are here to bring some adrenalin to your final days as a singleton! 
Before you tie the knot, let us send you off in style with a London activity you will certainly never forget. 
Keep reading to find out exactly why you should choose Thames Rockets for your stag/hen party! 
Say goodbye to single life and hello to our ever so popular stag and hen RIB ride London experience! Gather your group and and get ready to set sail on the trip of a lifetime as we BLAST you along the river Thames and reach speeds of up to 35mph!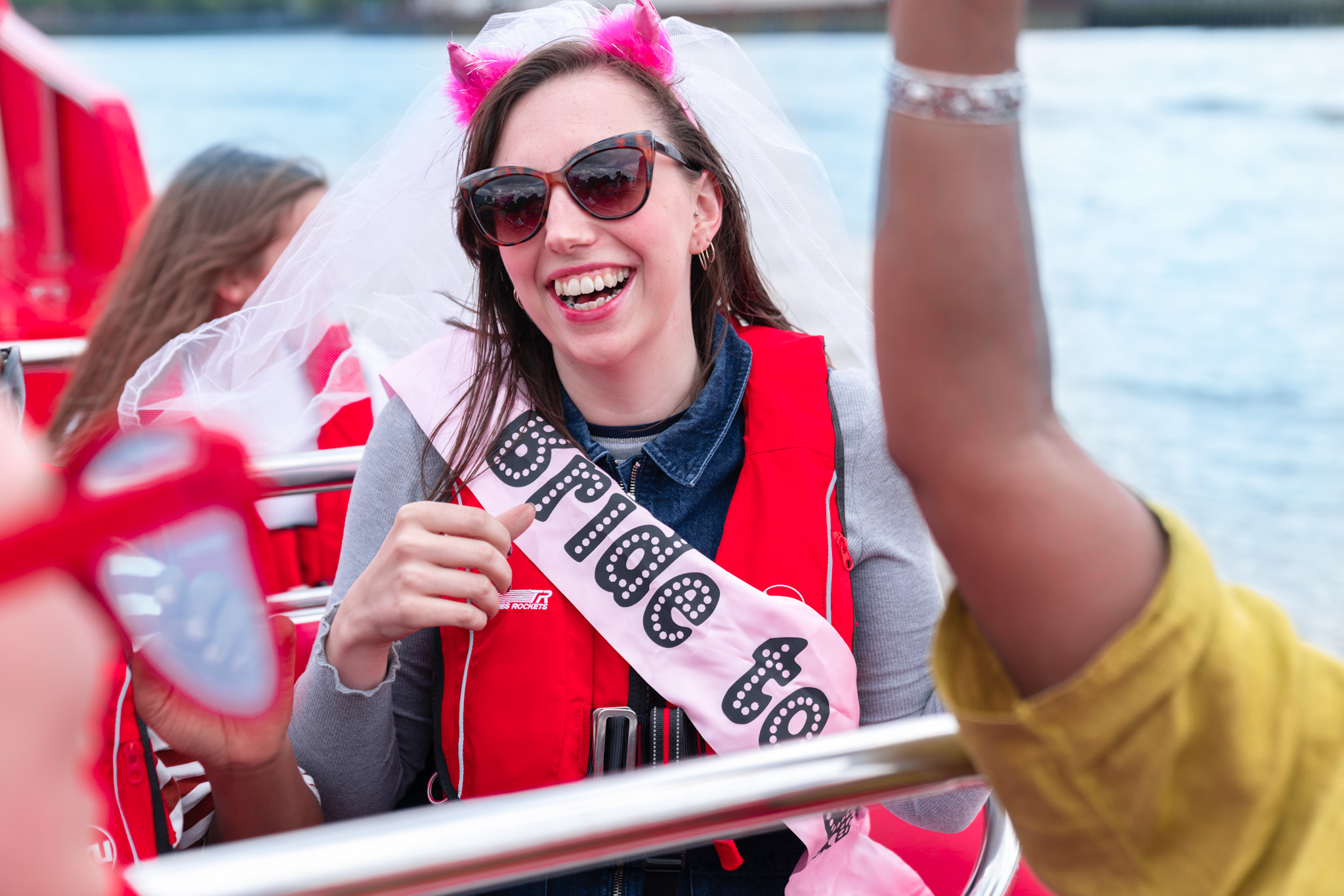 Hop aboard our red rocket speedboats at the world famous London Eye pier and enjoy 50 minutes of laughs, thrills, spills, epic views and of course - SPEED! No time for cold feet as we plunge you into the deep end with our trademark Thames Rockets medley of classic hits blasting through the onboard speakers. Marriage isn't the stressful part… it's arranging the send off - but don't worry, our incredible bookings team will walk you down the aisle from planning through to booking, ensuring all those special extras are noted. They don't call us the #1 Tourist Attraction in the UK for nothing! 
Once you have made your way to Tower Bridge, it's time to open the throttle, crank up the heat and FLY you and your wedding party through the iconic city of London! You'll be grooving in your seats as you sing along to classic tunes whilst taking in the incredible sights that London has to offer. Twist and turn as your very own professional Skipper shows you exactly why choosing our red rocket speedboats for your stag/hen party is THE BEST idea EVER!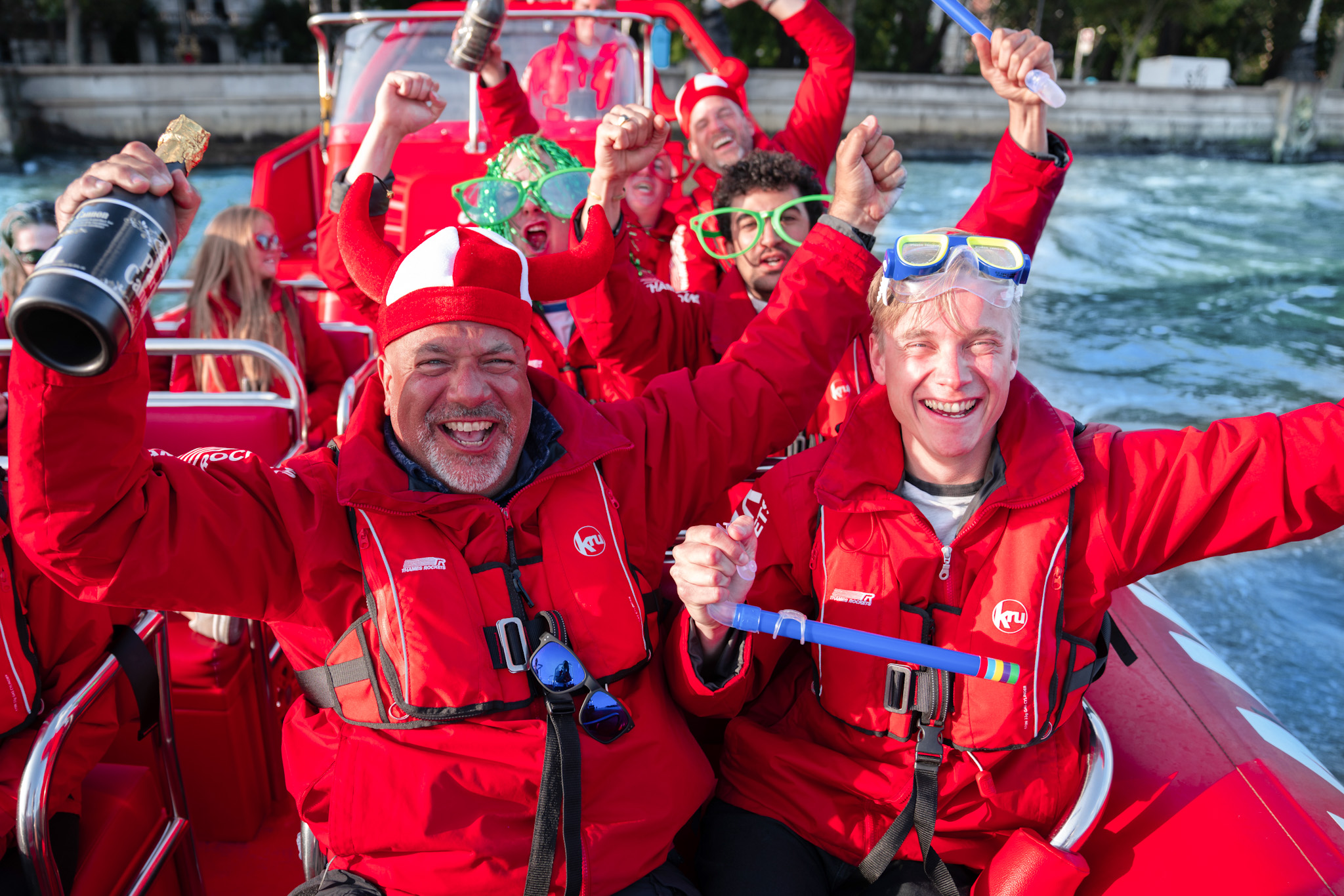 Settle in as your Skipper slows it down a little and whisks you back to Tower Bridge and back through London. Your very own Guide will be on hand every step of the way so no need to worry! Want a photo underneath Tower Bridge? We've got you covered! 
Here at Thames Rockets, we know that planning a stag/hen do can be tricky stuff - this is why we are here to help! Not only can you charter your own vessel for your 'Ultimate Last Ride', you can also contact us to amend your experience to suit your day! Want to be dropped closer to your next activity? No problem! Just give us a call and we will make your life as easy as possible. 
We love nothing more than to ensure your experience is as tailored as possible, which is why our team are on hand to make your wish our command!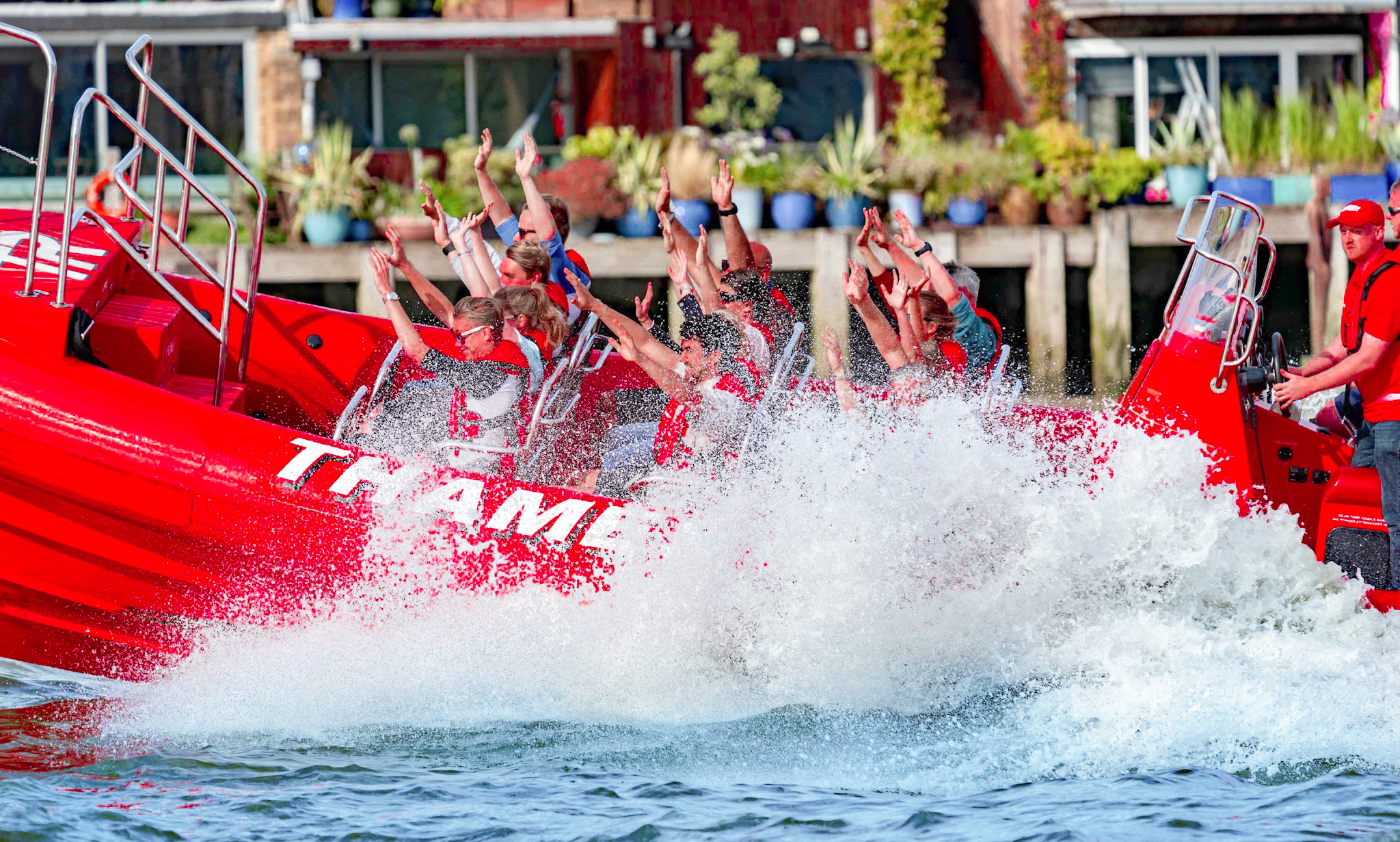 Want to have your own personal playlist on board? Or fancy tipping off your London tour guide to reveal the stories the bride or groom never wanted to hear again? Thames Rockets know the small things speak volumes. Our super funny comic guides are there every step of the journey with their off-beat humour so if you are warming up for the night ahead or clearing away the cobwebs the morning after, you will leave us fired up for whatever is next on your agenda! 
Voted the #1 Tourist Attraction in the UK and #8 in the world by Tripadvisor, we certainly know a thing or two about entertaining! 
Hop aboard our red rockets and join us on your 'Ultimate last ride' for a truly incredible experience and unbeatable send off - guaranteed to be remembered forever! 
If you don't believe us, check out what Ashley and Jordan Banjo and the Diversity team had to say! 
 

 

 

View this post on Instagram