Putting the 'House' in Houseboat
Published by Thames Rockets 3120 days ago
The Thames Festival returns this September, bringing with it a season of Thames-themed fun, but whilst we wait there are plenty of unusual happenings on the river to keep us entertained...
One such event got the whole city talking last week, when people began to notice an odd floating house making its way along the river. For five days and nights, from 18-23 May, the magical bright blue house sailed serenely up and down the Thames.
The floating house, which was part of a stunt by Airbnb, was even available to hire as a competition prize, for one lucky winner.
The one and only Floating House at Number 1, The Thames, offered bespoke living quarters including two bedrooms, a bathroom and a living room, as well as its very own garden complete with dog kennel and wisteria.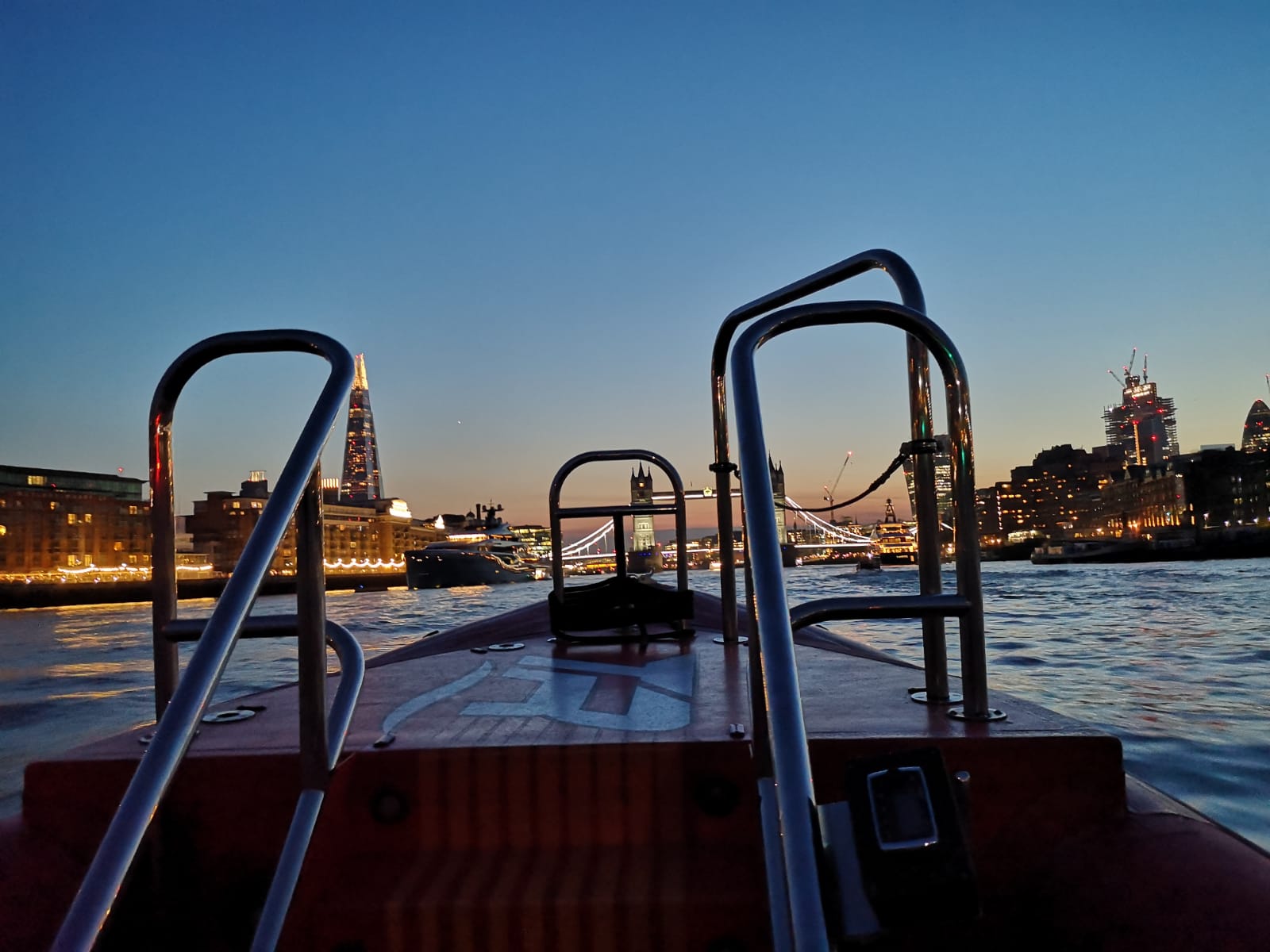 Guests of the magical floating house were treated to massages from London's best therapists, as well as a dinner prepared by Robert Ortiz, Michelin-starred head chef of Lima and Lima Floral.
Twin brothers Nick and Steve Tidball, who both studied at the Bartlett School of Architecture, created the house. For the Floating House, Nick and Steve were inspired to create a fairy tale structure in the middle of London - something that would allow people to see the city from a different angle.
If you weren't lucky enough to experience life in the Floating House we've got the next best thing. Experience London in a totally different way, with our adrenaline-pumping, hair-raising trips on the Thames aboard London RIB Voyages... book here!
Like this blog?
You'll love these trips!