Our brand-new London package – The Tipsy Thames Tea Tour
Published by Charlotte Smith 1322 days ago
We're very excited to announce that we have partnered up with Brigit's Bakery to offer you a fabulous afternoon tea day out with a twist along the Thames.
Join us at the London Eye Pier for an unforgettable experience on-board our famous Ultimate London Adventure. You'll be greeted by your very own comic guide who will share the greatest facts of London with you whilst you sail along the Thames spotting the famous sights of London. From the Houses of Parliament, to Shakespeare's Globe to St Pauls Cathedral, there's so many sights to see making it the perfect photo opportunity to capture those special memories.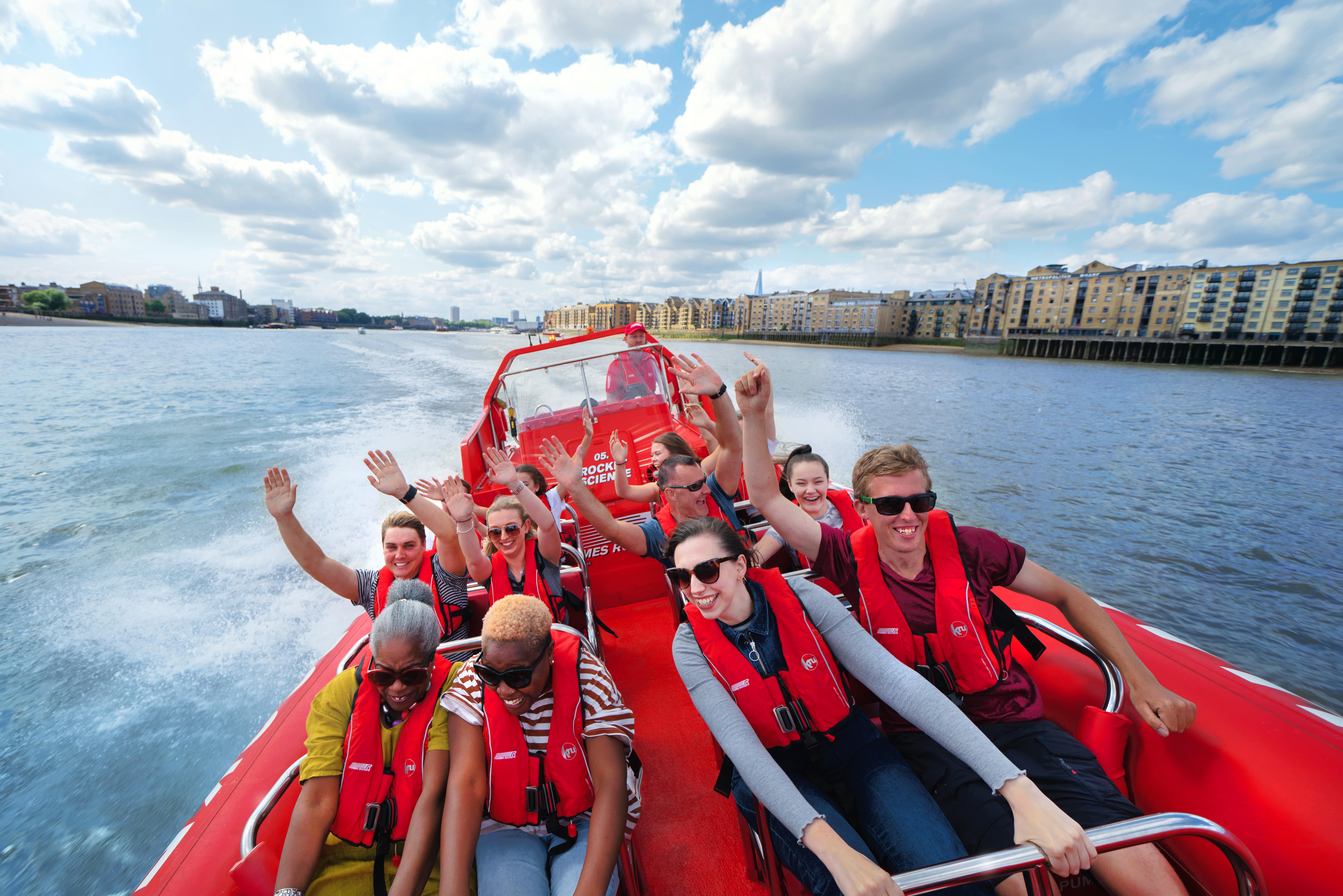 Once under Tower Bridge it's time to hold on tight as your expert skipper pushes his foot to the pedal and you'll zoom down the river 'rocket style'! Feel the wind in your hair as we blast up to speeds of 30 knots (35mph!). The on-board sound system will have you singing along to feel good classics as you and your friends enjoy the funkiest sightseeing experience in the capital!
After all that you'll be ready to eat so now it's time for your next adventure with another tipsy twist.
Join Brigit's Bakery for an afternoon tea bus tour of London! Take your seats, sit back and relax as your journey begins around the historic streets of London whilst sipping on a lovely cup of tea. Afternoon tea will be served with an array of tasty sandwiches, scones and delicious cakes. Plus when you book a Tipsy Thames Tea Tour you'll receive a complimentary glass of bubbly on-board whilst you see the greatest sights of London! Your bus driver will take you round Westminster Abbey, St James's Park, Hyde Park, The Royal Albert Hall, Marble Arch, Nelson's Column, Downing Street and more so you can see almost the whole of London all in one jam-packed day out!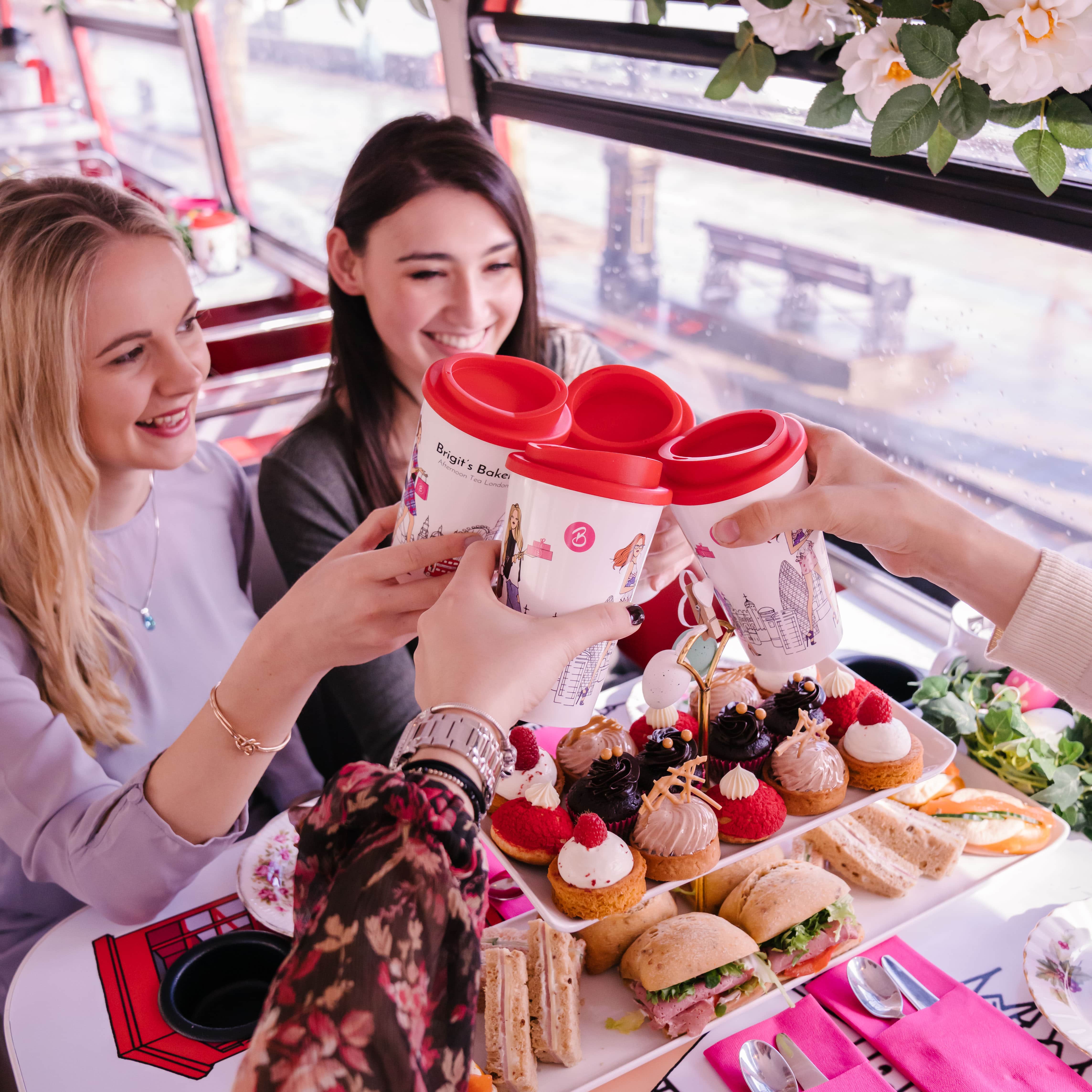 The Tipsy Thames Tea Tour is perfect for any special occasion, to enjoy with someone special or to have a fun day out with your best pals in the capital.
Like this blog?
You'll love these trips!