On The First Day of Christmas London RIB Voyages Gave to Me...
Published by Thames Rockets 3672 days ago
Back by popular demand, our legendary Jingle Bell Blast is the perfect way to celebrate the holiday season. Christmas is well on its way, so we're rolling out the red carpet for Santa, Rudolph et al with our hotly anticipated Christmas sailings!  
Jingle Bell Blast is the ultimate whizzy winter adventure, guaranteed to get everyone in the festive spirit. Wrap up warm, keep those Rudolph noses at bay and prepare for one outstanding Christmas experience.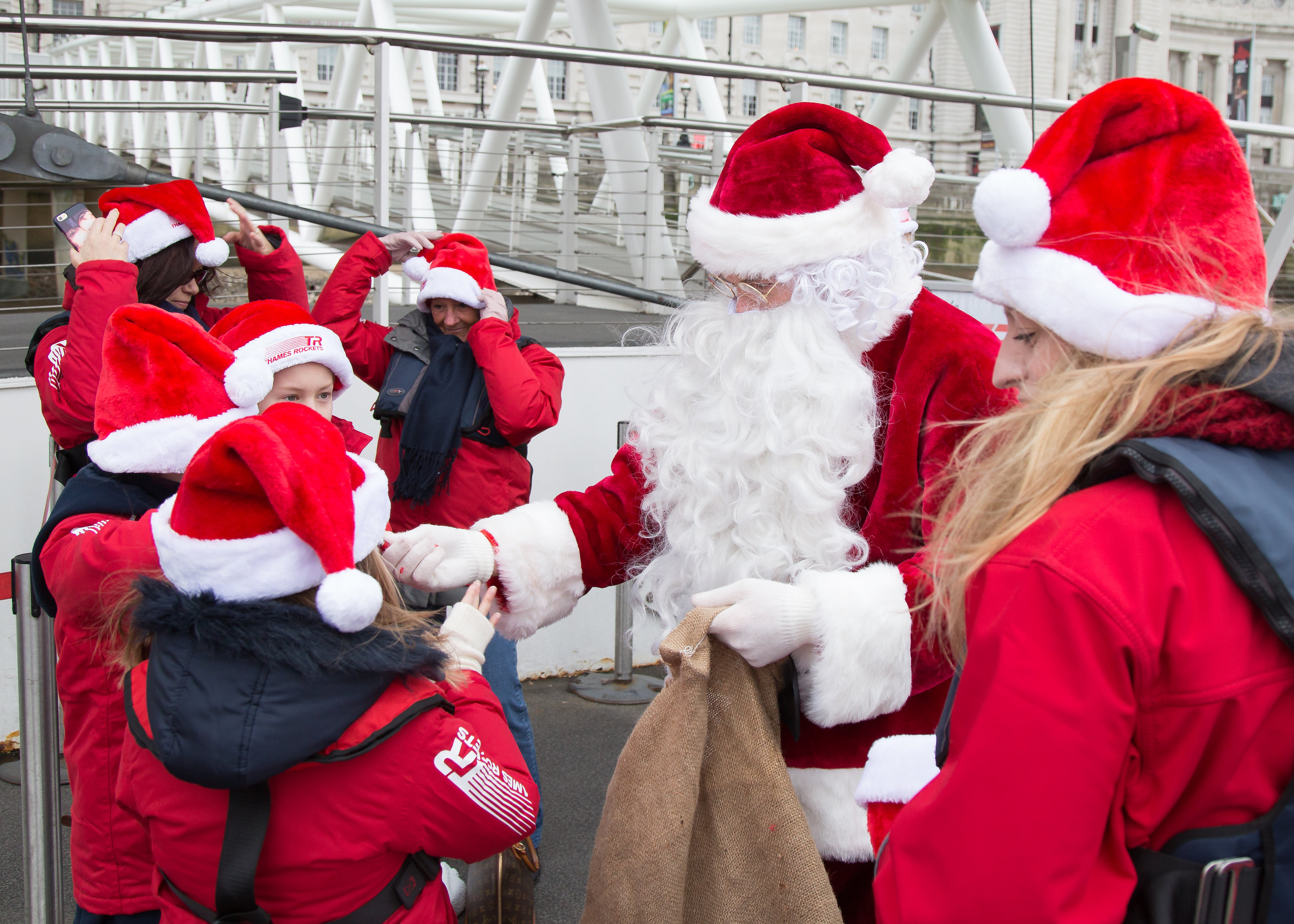 Make sure you've got that wish list handy, because before we jet off down the Thames to the sounds of all the Christmas classics you'll be personally invited to meet Santa Claus. Our young guests will be greeted by the man himself, and then it'll be time to climb aboard.  
Santa's little helpers will keep spirits high as we tour London town, with their spellbinding stories of Christmases old and new. Aside from being brilliant present makers, our helpers are expert storytellers, so listen up and you'll hear all about the North Pole and beyond. And of course there will be plenty of carols on board, so get ready to sing along as we jingle all the way to Canary Wharf and back.  
Our Christmas sailings are the perfect winter warmer for children young and old. Feast your eyes on the breathtaking sights of the capital from a unique vantage point, and get into the Christmas spirit with a treat you're sure to remember for years to come.  
Bookings are officially open for December sailings, so if you want to celebrate Christmas at serious speed this year don't delay - book your ticket today! Places are limited (Santa is rather busy at this time of year, we're sure you'll understand). First come first reserved!  
You can rely on us for this year's Thames tidings, s'nowbody does it better than London RIB Voyages!   
Like this blog?
You'll love these trips!