New Year's Eve - The Ultimate Evening
Published by Mike Cole 1822 days ago
It's nearly time for the biggest night of the year! New Year's Eve in London is one of the most spectacular nights in the world, and Thames Rockets will be right there in the middle of it all!
For years now we've been wowing couples, dates, mates and families with high speed kicks and memory making moments for this truly unique experience. Our New Year's Eve 2019 trip is set to be up there with the hottest tickets in town. Don't miss out!
We have always believed that small group tours offer a more personal time and certainly offer less crowds. That's why we embark away from the hustle and bustle in the calm area of Tower Bridge. Imagine the heaving crowds lining up near the London Eye as you calmly don your sailing jacket and step on board your 12 seater speedboat. All the room in the world, and certainly the best seat.
Then it's time to hold on tight and cast your mind back through the year as a medley of 2018 memories pumps through the cutting edge sound system. We'll take you on a 30 minute flight to the O2 and back twisting and turning your way to the delight of all on board.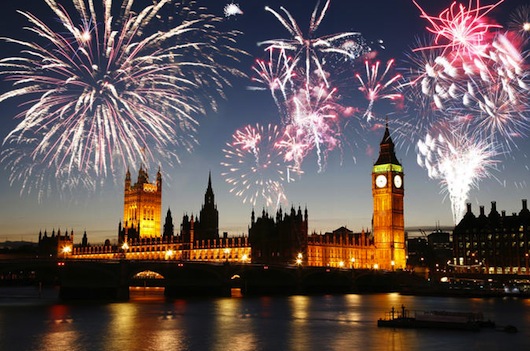 Once back to Tower Bridge it's time to cruise through the lights of London and arrive right in the middle of the action. No queuing for you as you float up right to the front row seats to await the most spectacular fireworks display in the world. There's just enough time to pour a glass of bubbly ready to toast in the New Year.
Hear Big Ben chime on one of only two times in the year as the London Eye lights up the sky and the crowd sing Auld Lang Syne just for you. Snuggle up and be amazed at the 10 minute display being broadcast the world over.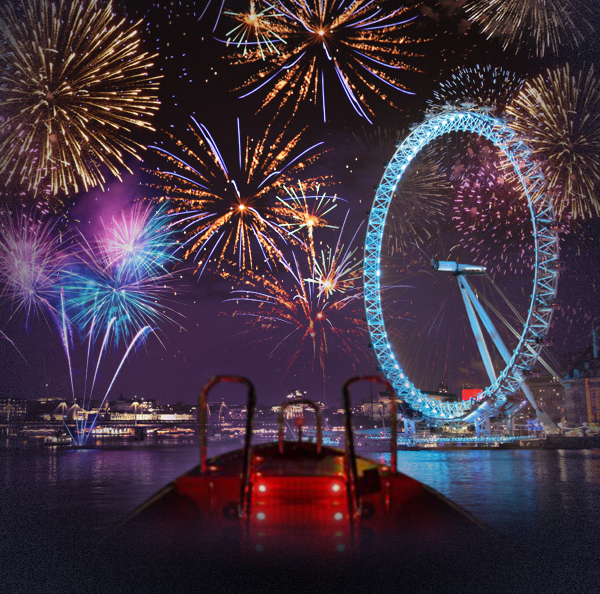 As the crowds line up to leave we'll zip out with no hassle and drop you back in the serenity of Tower Bridge to continue the party however you intend to.
Take New Year's Eve to the next level this year.
Don't just turn up. Arrive.
Book your New Year's Eve experience here!
Like this blog?
You'll love these trips!