Meet Ginger Mike: He's Famous!
Published by Thames Rockets 4073 days ago
You may recognise one of our comedian guides, because he's kind of a big deal. You see, Ginger Mike has attracted his fair share of fans in recent months. Those who've had the pleasure of a tour guided by Mike rave about his brilliant RIB Voyages banter, hilarious anecdotes and great guiding ability! Ginger Mike, who is so called for his flowing red hair (!), is a great asset to the RIB Voyages team. We've lost count of the number of happy customers who've taken the trouble to pick up the phone or email us to let us know exactly how fantastic dear Mike is!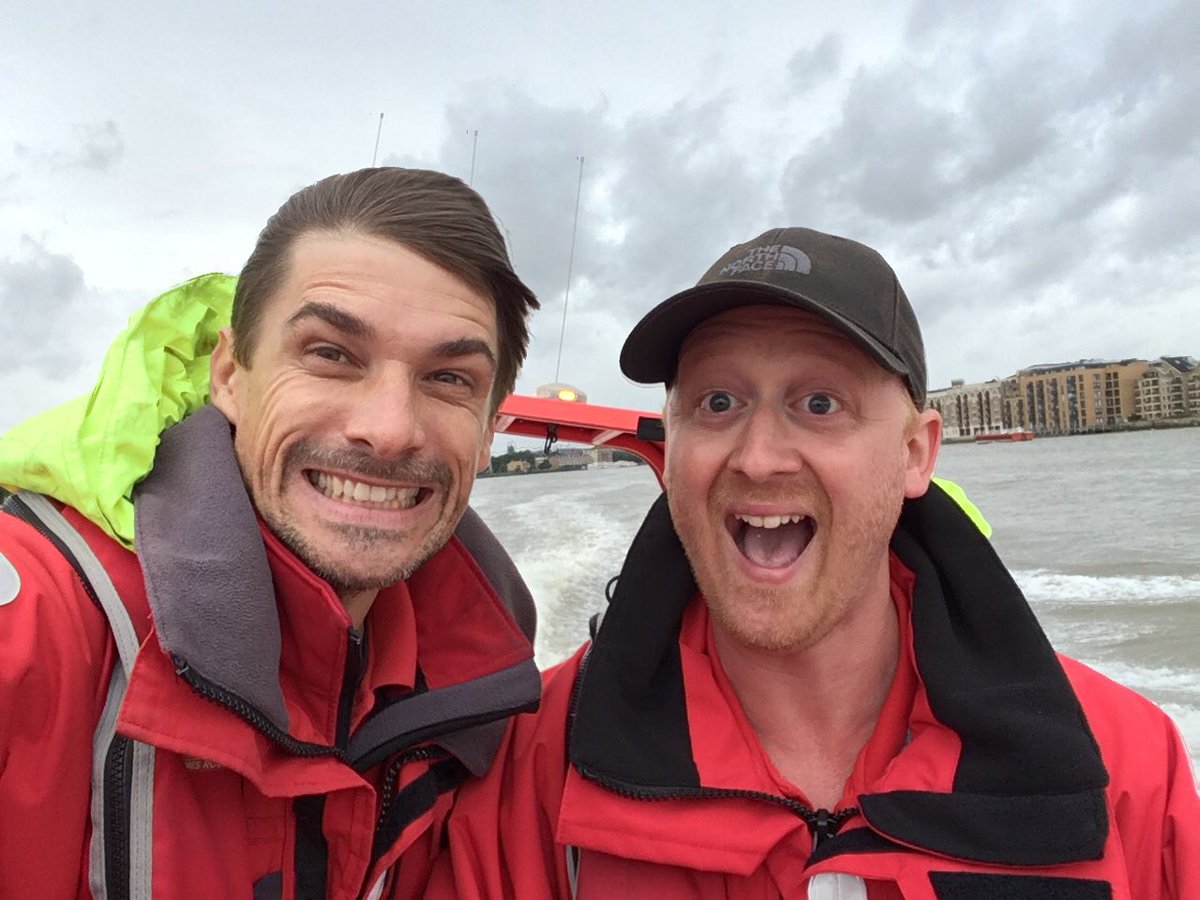 You can see how well thought of Mike truly is on TripAdvisor, where customers have posted some great reviews of his tours... here's some recent praise for Mike: Even a local like myself discovered things I didn't know and the factual side was made extremely interesting and comical by our fab tour guide 'Ginger Mike'! - 10th October 2012 €œWhat we experience was so much more than just an exhilarating ride. Mike & Steve our boat pilot and guide were fantastic. - Rachael, 25th September 2012 'Ginger Mike was our tour guide, who did a brilliant job of looking after us and providing very interesting and humorous commentary. - Erin, 15th September 2012 Our guide, Ginger Mike, was friendly, funny and hugely knowledgeable. - 13th September 2012 Special thanks to Ginger-Mike for making this tour as enjoyable as it was! Highly recommended! Robert, 12th September 2012 Mike is a truly talented actor too. Fans of Mike will be delighted to know you can see him on the stage this winter. Mike is starring in Treasure Island, a play based on the famous novel by Robert Lewis Stevenson. We'll be the ones sat at the front, every night, screaming with excitement. And if you, like us, want to follow Mike around the county you can do it here.
By day lucky ones will be able to catch him giving some brilliant tours on board London RIB Voyages, and we know he'll make you laugh, and laugh, and laugh till your sides burst. He's been a dedicated guide for many moons now, so we would like to take this opportunity to say a big thank you to Ginger Mike, the fabulous comedian tour guide and actor extraordinaire! If you're looking for the perfect Halloween celebration this year you can catch Mike this Halloween weekend for some of his most memorable, and most ghastly ghost stories on the River Thames. Spooooktacular! 
Like this blog?
You'll love these trips!