May's Skipper of the Month: Chris Ball
Published by Thames Rockets 3426 days ago
Here at London RIB Voyages we're very proud of our skippers, in fact we'd go so far as to confidently say they're the best on the Thames! So of course they deserve a little recognition, which is why we like to honour them with a 'Skipper of the Month' title.   
We scour the internet in search of reviews mentioning our top skippers, and use this, combined with continued great feedback from our team and many a TripAdvisor mention, to find out which of our skippers deserves to be crowned Skipper of the Month.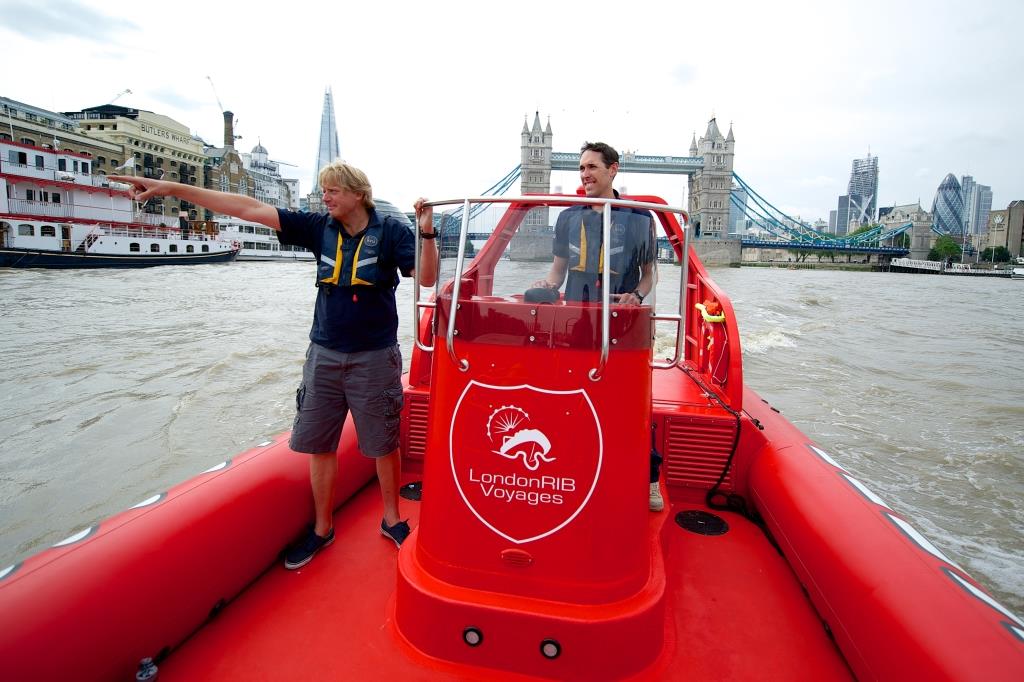 May's winner is the undisputed Rock and Roll Master of London RIB Voyages, Mr Chris Ball. Chris is our leggiest blonde, and would you believe he's got the longest arms on the river? We've got it on good authority, don't you know. And as if that wasn't enough, Chris is also the official winner of the 1985 flash Gordon lookalike competition! Achievements don't get much better than that.
When not speeding our passengers up and down the Thames this full on rock n'roller can be found in his local village hall, enjoying the delights of the latest cover band as he sips a cheap beer. Refreshing and economical.
Here's what a few of our recent customers had to say about Chris...
'Chris and Craig who took us on our trip were extremely friendly, funny and extremely knowledgeable with the history of London. The trip had an amazing twist with the high speed of the boat in the middle of the trip.' Karen Tweedie
'Chris was our Captain (eye candy up at the back) and drove the boat perfectly with great thrills and spills.' Jackie154637
'The high speed trip down the Thames was excellent, great driving Chris!' Mike M
'Thanks also to our Captain - Chris for a nail biting top speed ride - rocking the boat in time to 'rock the boat baby' was a particularly cheeky number!' Sarah M
To view more glowing feedback for our brilliant team take a look at our TripAdvisor page. Or, to see what all the fuss is about for yourself, book your ticket today, we can't wait to welcome you aboard! 
Like this blog?
You'll love these trips!