Looking Forward to London 2012 with Ben Fogle
Published by Thames Rockets 4085 days ago
We played a starring role in NBC's Today Show last week, taking a short tour of the Thames with everyone's favourite TV presenter, adventurer and castaway Ben Fogle.
As part of his 'Countdown to London' coverage Fogle travelled through London on the thinking man's mode of transport, the humble kayak. So as to keep warm and dry the Today Show film crew took residence in one of our Rigid Inflatable Boats, where they caught all the action in comfort as they travelled alongside.
As the team journeyed up the Thames they took in the impressive sights of the capital from the water, as the city busily prepares for the upcoming games. Even the bridges are in the Olympic spirit now, sporting vast Olympic rings in support of team GB (we presume).
Poor Ben grew tired of paddling by Tower Bridge, though, so we kindly let him aboard our speedboat. It's the only way to travel in London these days, we think. Thankfully everyone can beat the Olympic traffic on board London RIB Voyages, as we are providing a water taxi service to the Olympic Stadium for the duration of the Games. We have teamed up with Thames Water Chariots to offer this slick riverside to venue service. Ben was so impressed with London by river he has already booked his trip!
Beat the traffic, and enjoy a spot of sightseeing from the river while you're at it. Beats the tube any day! For more information please visit our website.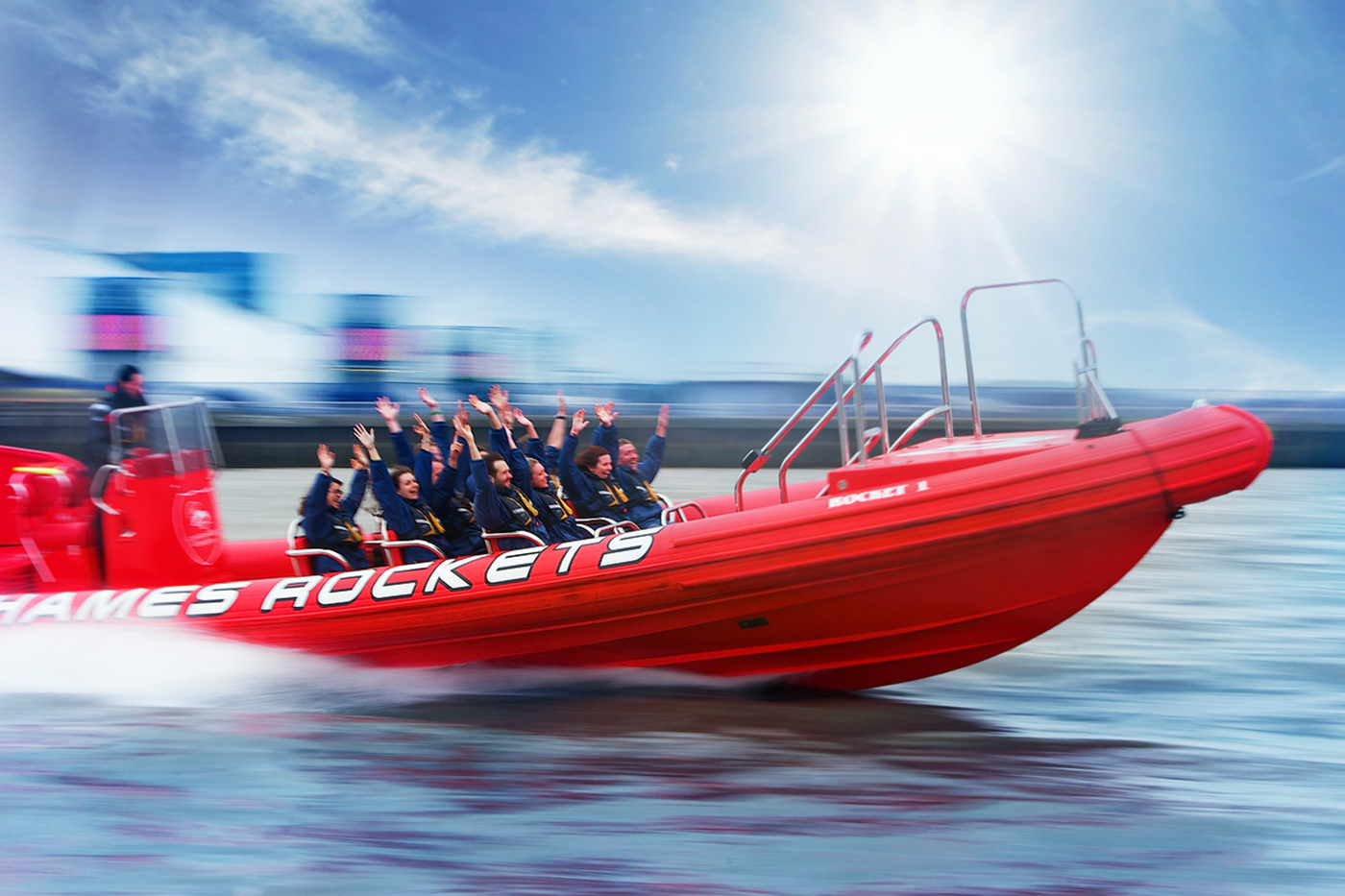 Like this blog?
You'll love these trips!