London's Finest Christmas Lights
Published by Thames Rockets 3674 days ago
Holidays are coming to London town and no one's as excited about this as the London RIB Voyages team. Our Southbank pier is now surrounded by the loveliest of Christmas markets, and across the capital the bright lights of the festive season are going up! In the rare occasions that our feet reach dry land we love to check out London's finest Christmas lights. So without further ado let us introduce our favourite displays for 2013.
We wouldn't even contemplate celebrating the season without taking a look at them...
Carnaby Street
When it comes to Christmas lights we love a display that shows a little innovation, and Carnaby Street's lights never disappoint. This year's focus is the robin. The skies have been filled with oversized 3D replicas of this winter icon, illuminated in mid flight. Dramatic.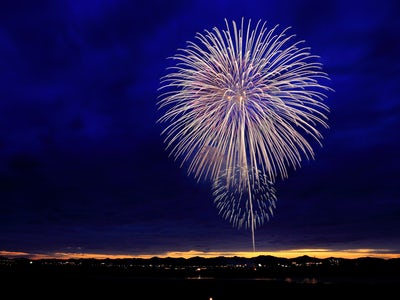 Oxford Street
We didn't think Oxford Street could even compete with last year's epic Marmite lights, but we just might have been wrong. This year Oxford Street is adorned in £1.5m worth of bulbs, inspired by snowflakes and that elusive White Christmas London will probably never get.
St Christopher's Place
St Christopher's Place is one of our favourite hidden gems. Nestled right in the heart of the action alongside Oxford Street, this cute little shopping street is the perfect place to soak up the atmosphere of the lights as you enjoy a bit of shopping.
Regent Street
Shop till you drop at Regent Street but make sure you stay until after dark, because their incredible lights are up to the usual standards this year. The theme is 'Mr Peabody and Sherman' - that's this winter's new animated film, we hear.
St James's Christmas Tree
If you're feeling flush head to the posh shops of St James's, stopping awhile to soak up the atmosphere of their seasonal sparklers. Jermyn Street always impresses us, and this year the street's elegant Christmas decorations are as pretty as ever.
Covent Garden
The magic of Covent Garden never gets old, and every winter this bustling marketplace ups its game with some of the most impressive decor we've ever seen. This year they're going all out, as always, adoring the arches with thousands of twinkling pea lights and baubles, and the obligatory giant topiary reindeer.
Trafalgar Square 
Christmas gets a historical touch at Trafalgar Square, which plays host each year to Oslo's gigantic tree gift. The present is given annually to thank Britain for its support and friendship during World War Two. Very generous, we think.
Greenwich Market
Christmas is twee as can be in Greenwich, where the lights are switched on with a show full of festive fun. Don't miss the local schoolchildren's lantern procession on 27th November - it'll be cute as a button.
Like this blog?
You'll love these trips!