London's biggest Thames speedboat adventure sale
Published by Charlotte Smith 1433 days ago
This January we're revving things up with our very own JANUARY BLAST SALE!
We're offering amazing deals on all of our #1 core speedboat experiences that you will not be able to find anywhere else. Check it out!
50% off our Ultimate London Adventure
The Ultimate London Adventure is our award-winning 50 minute trip which combines fun tour guiding with high speed thrills!
Our comic guides present you the best facts of London and have you in stitches all the way up to Tower Bridge. Zoom through the docklands and past Canary Wharf at speeds up to 30 knots with our 880 horsepower engines revving up rocket style.
If you're searching for a fun way to see the best sights of London this is the perfect answer for you and with 50% off tickets it's the best offer around.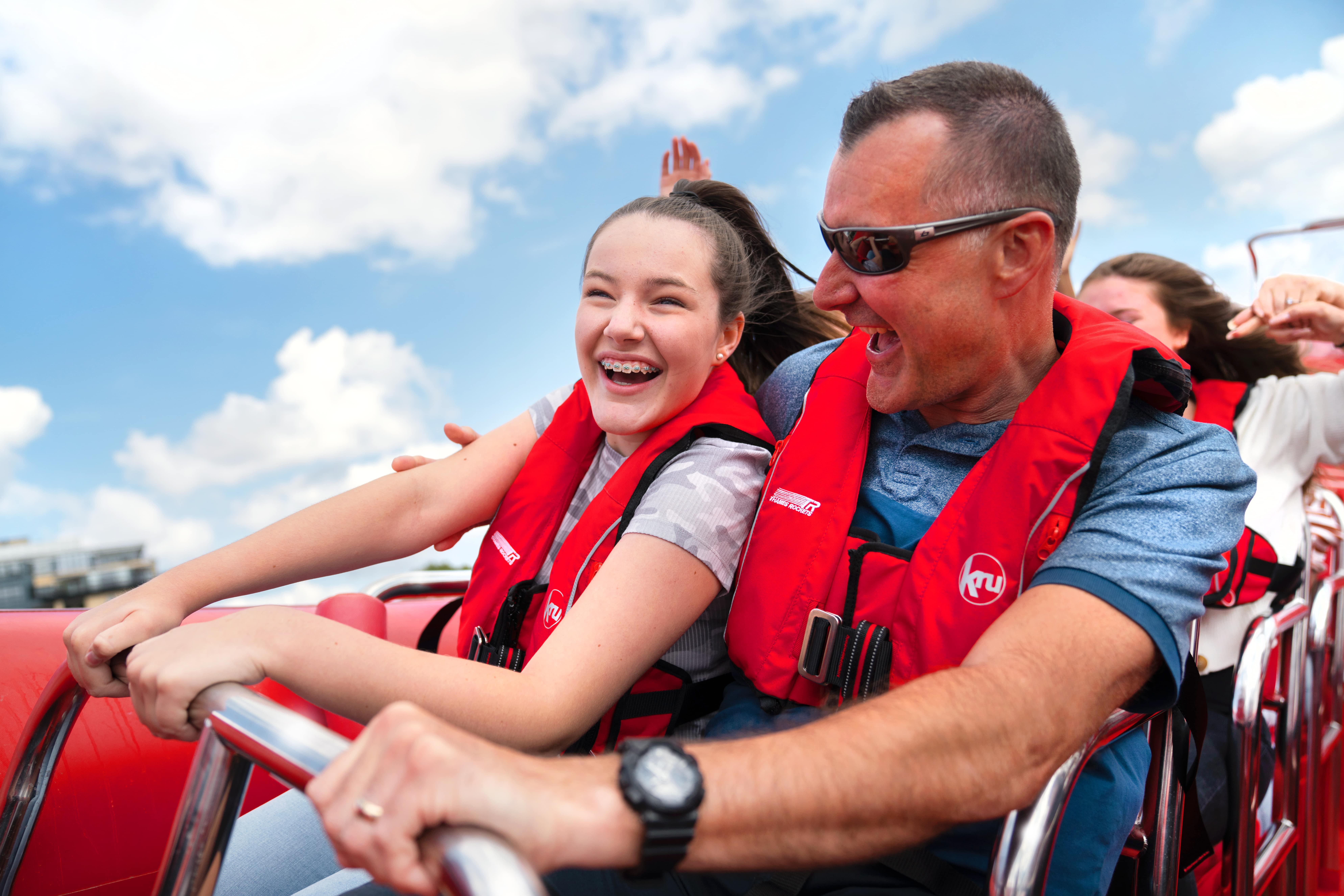 50% off our Captain Kidd's Canary Wharf Voyage
Treat the kids with a super speedboat adventure suitable for all ages. It's the perfect trip for anyone with little ones wanting to experience something a bit different for a great family day out in London.
You'll discover all the greatest facts of London as you sail along the famous river Thames with your very own comic guide. There's so many photo opportunities from the marvellous London Eye to the mighty Tower Bridge it's great for capturing every special moment.
We promise everyone from your kids to their grandparents will have a blast on-board this #1 London adventure and now it's half price what could be better?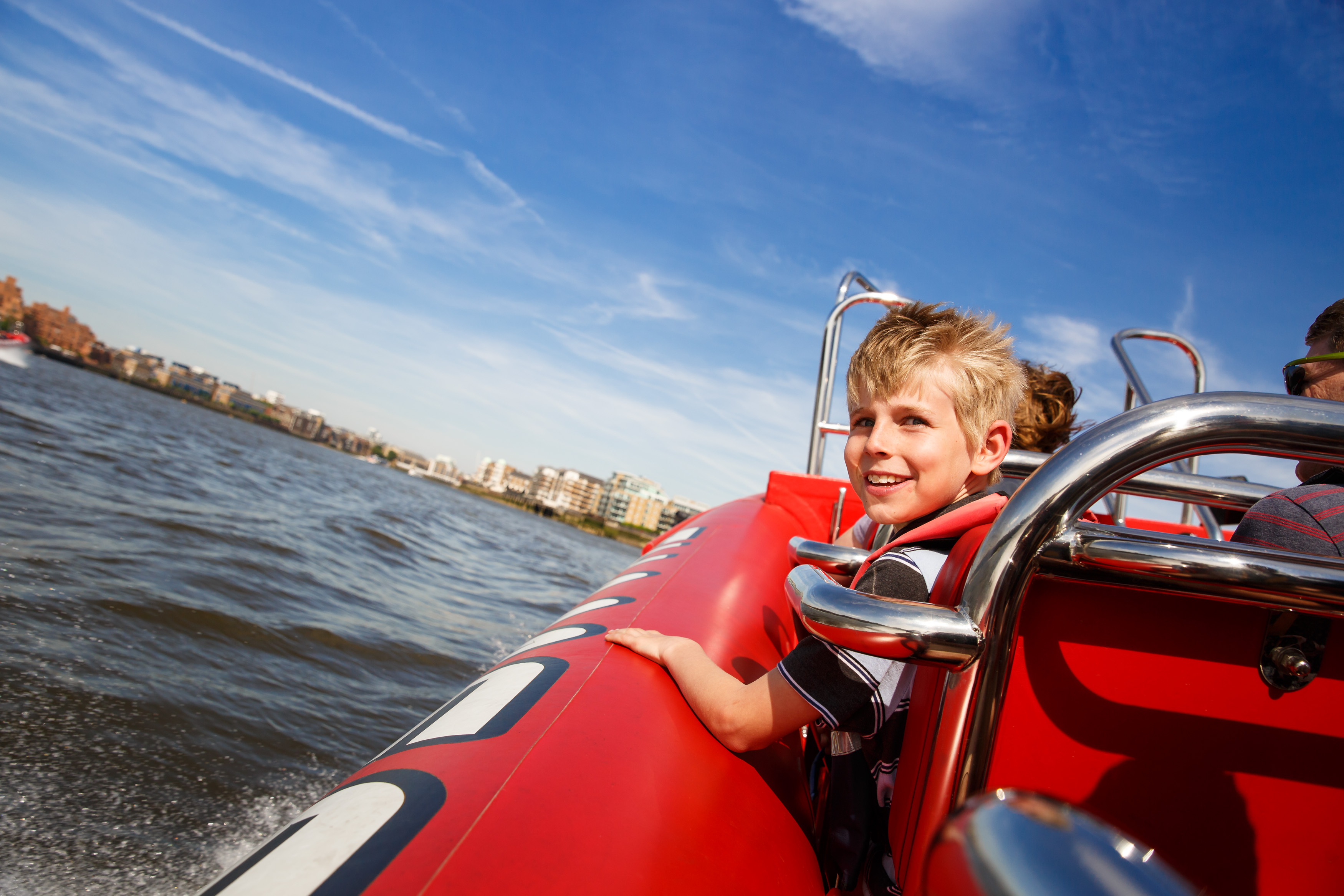 40% off our Thames Barrier Explorer's Voyage
Join us on-board the most premium London sightseeing experience ever - the Thames Barrier Explorer's Voyage!
Spot all of London's famous landmarks from the marvellous Houses of Parliament all the way to the mighty Thames Barrier.
You'll experience the greatest adventure ever with your very own comic guide on-board, fantastic sights and of course super high-speed thrills!
What are you waiting for? We're ready, are you?
Book now and save an incredible 40% off!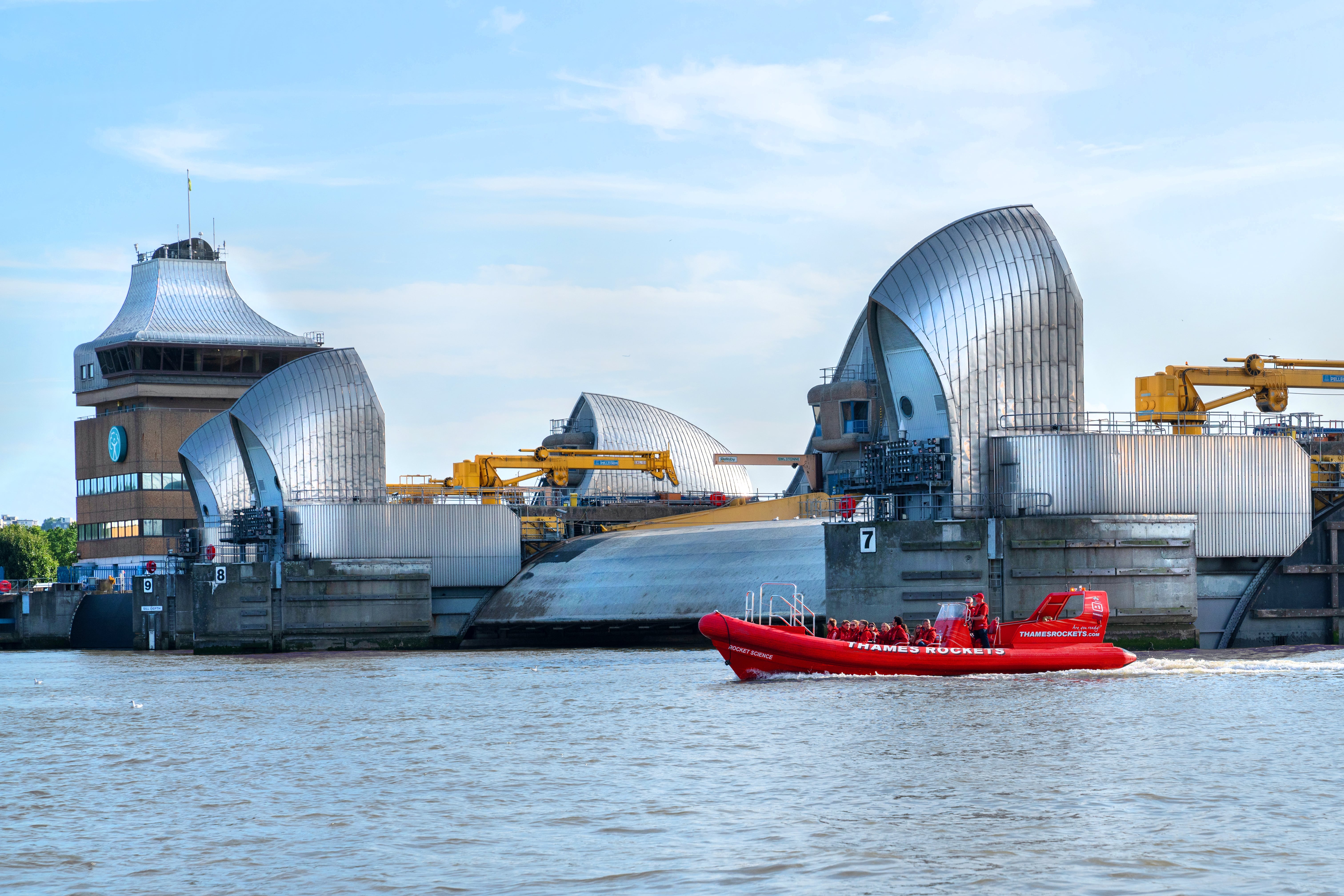 30% off our Break the Barrier
Why not start this year off with a blast by taking a trip on our ALL SPEED Break the Barrier? It's the perfect experience for all adrenaline lovers to enjoy. With 40 minutes of nothing but twists and turns, blasting through the docklands, past maritime Greenwich, the legendary O2 arena and beyond to the mighty Thames Barrier and back what could possibly be more thrilling?
However, the real question is - are you daring enough to come on board and experience the 'blast of your life'? Book now and save 30% off today!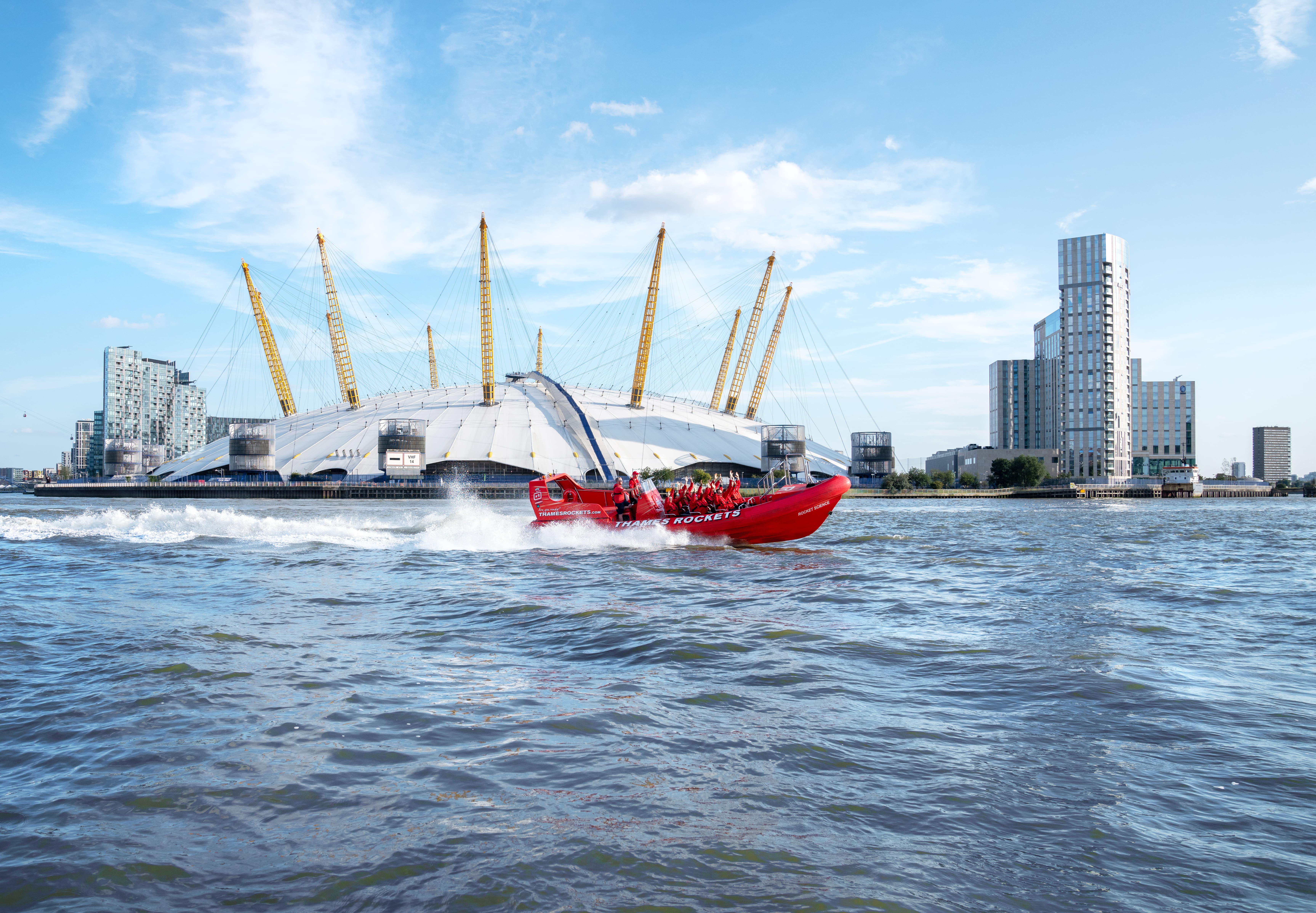 30% off Thames Lates
Looking for romance, cocktails and entertainment in 2020? Why not try our Thames Lates sailing – it's the 'must-do' after-work experience to enjoy in 2020.
You'll sail down the river Thames whilst the sun sets around you, listening to our comedian guides, making you laugh and learning new facts about our famous city.
Once under Tower Bridge it's time to hold on tight and get ready for the thrill of your life as your skipper puts his foot to the pedal and zooms to speeds of 30 knots (35 mph!).
Whilst sailing back to the iconic London Eye Pier you'll be able to take in the breath-taking views of the beautiful London skyline at sunset with a delicious cocktail in hand. It's the perfect way to end a day in London or the best way to start the night ahead and with 30% off tickets you'd have to mad not to.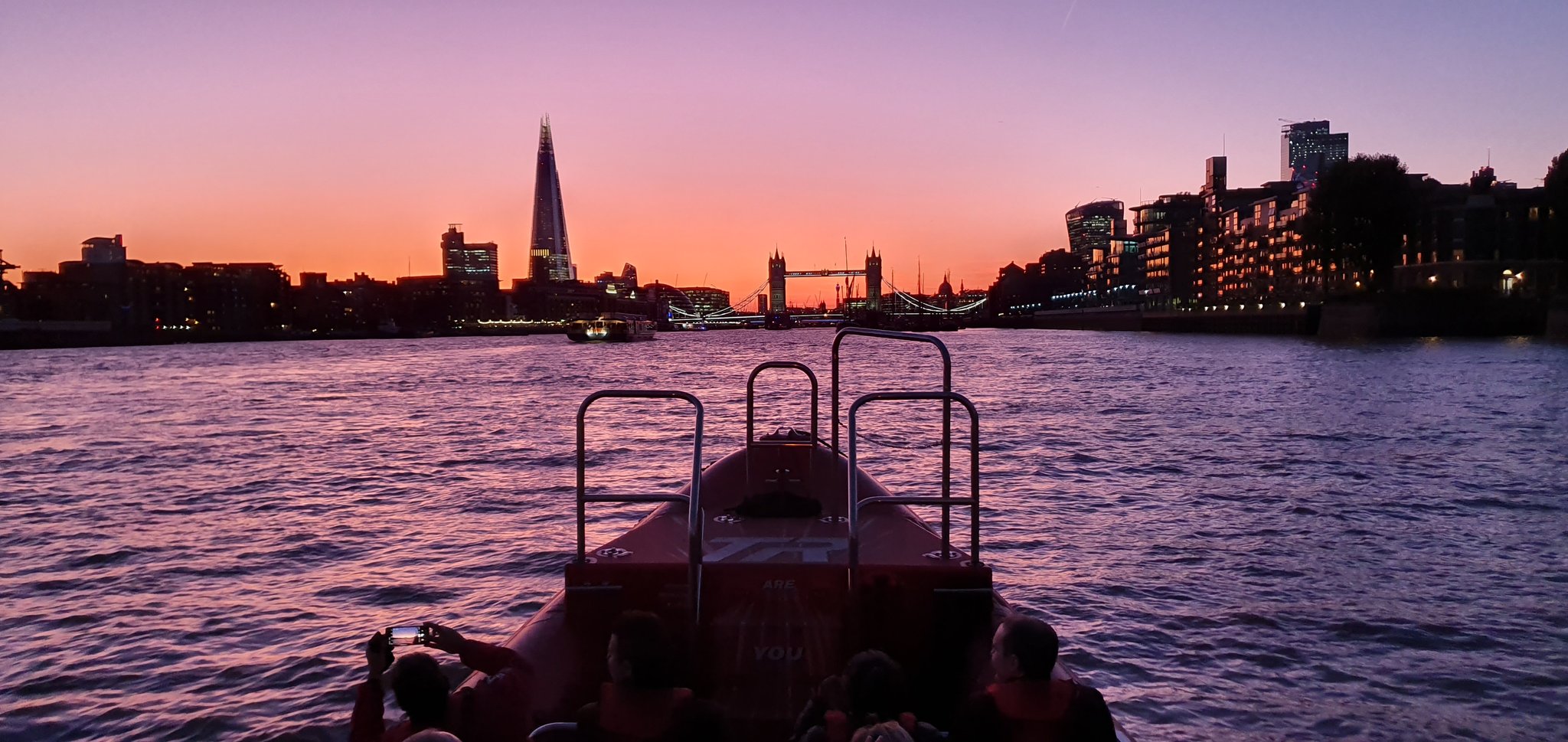 All of these super discounts can be applied to trips and vouchers, making it the perfect way to kick start 2020.
With amazing offers like this you'll have to be speedier than our speedboats for this one.
Save now and have a blast this January!
Like this blog?
You'll love these trips!