London RIB's Top Comedy Clubs
Published by Thames Rockets 3807 days ago
It's no secret that we love our comedy here at London RIB Voyages, and with a comedian guide on board every one of our boats we're certainly not short of laughs during the day. But then evening comes, and we must look to the capital to provide the jokes. Luckily for us London has plenty to offer when it comes to comedy, with some of the world's finest comedy clubs right here in the capital - but do any of them rival our brilliant comedy guides? Could they even compete? Well, we've been searching high and low for the finest comedy nights in town, and we've found a few that might stand a chance (but we'd still pick our guides, any day!)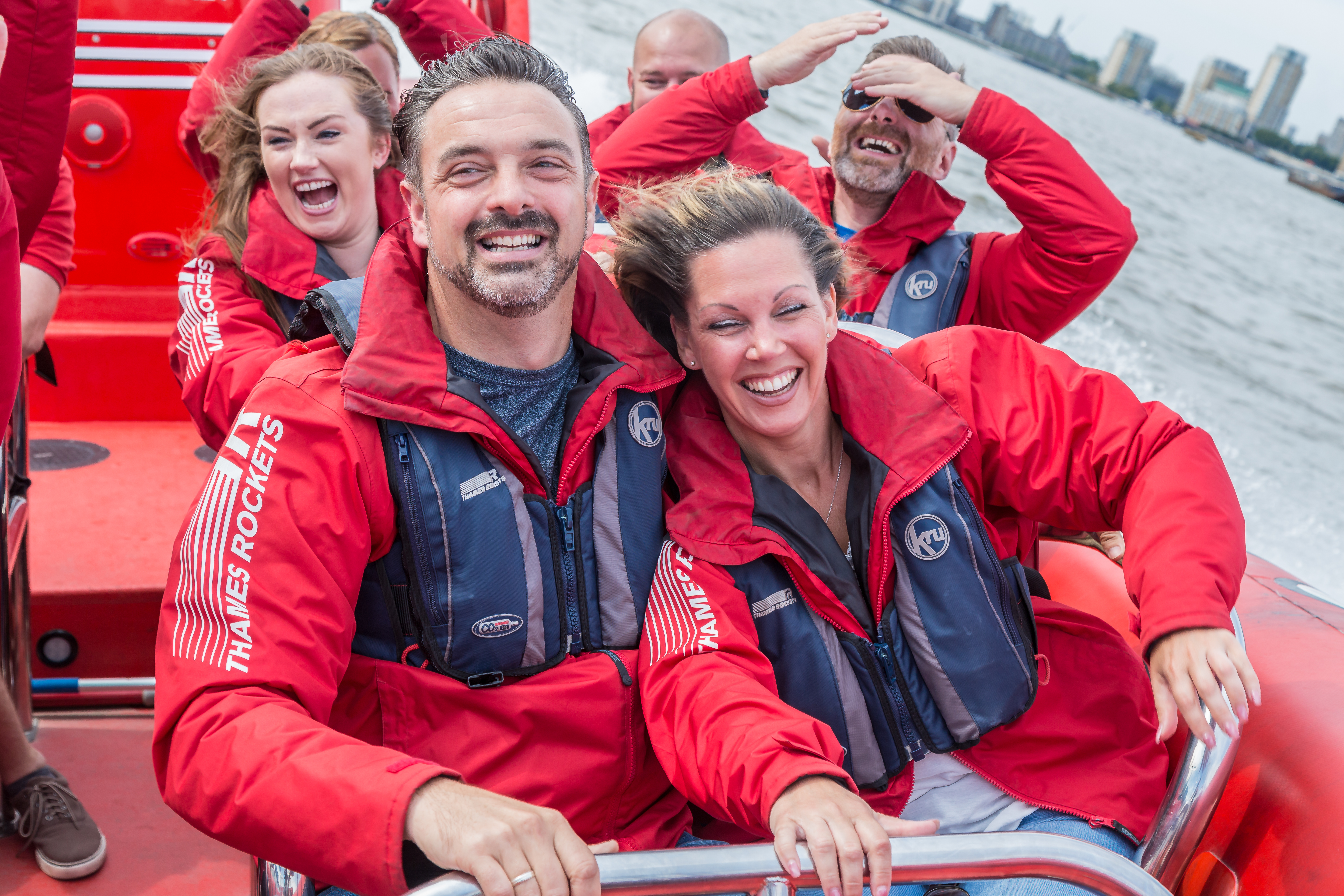 These are our top five comedy clubs, specially selected by the London RIB Voyages team: 
Boat Show Of course our top spot has to go to comedy which is hosted on a boat! Situated opposite the London Eye, and within a stone's throw of our own Southbank homestead, the Boat Show hosts consistently superb comedy nights on the Thames, followed by a nightclub on a Friday or Saturday night.
Absolutely Free Comedy Night Full of the best new talent, who occasionally perform alongside a big name, this club is slick, honest, super friendly and absolutely free. Need we say more?
The Comedy Store Arguably one of the most famous comedy clubs in the capital, The Comedy Store is what most comedy clubs strive to be. It has been a major player in the growth of much of London's alternative comedy and still hosts unmissable shows on almost every night of the week.
Soho Theatre This is one of London's most vibrant venues for theatre, comedy and cabaret. Unlike most comedy clubs the Soho Theatre champions hour-long solo shows from some of the world's finest acts.
Downstairs at the King's Head This is one of the oldest comedy clubs in the capital, so you can bet it won't disappoint. Guests have been in stitches here for 30 years, and it remains one of our favourite London comedy spots. Thursdays are for new acts, Saturdays champion circuit talent and Sundays offer a laid back variety show. Of course if you'd like to see whether London's comedy clubs could compete with the London RIB Voyages team we'd be happy to take you on a tour of the Thames before you venture into the city to experience it's latest and greatest comedy talent!
Click here to book you place today! 
Like this blog?
You'll love these trips!