London RIB'S Mini Adventure
Published by Thames Rockets 4098 days ago
We've all seen the adverts, you know the ones. There's a mischievous car. It gets up to some hilarious antics. At the end it says 'it's a mini adventure'. Remember? Of course you do. And don't they look fun, these mini adventures. Don't they just make you want to run out the door to your nearest mini shop to purchase a mini so that you too might embark on a spectacular adventure of your own! Well now you don't have to, for we have created the 'mini adventure' for you, saving you thousands upon thousands of pounds. You may thank us later. Another day, another problem solved.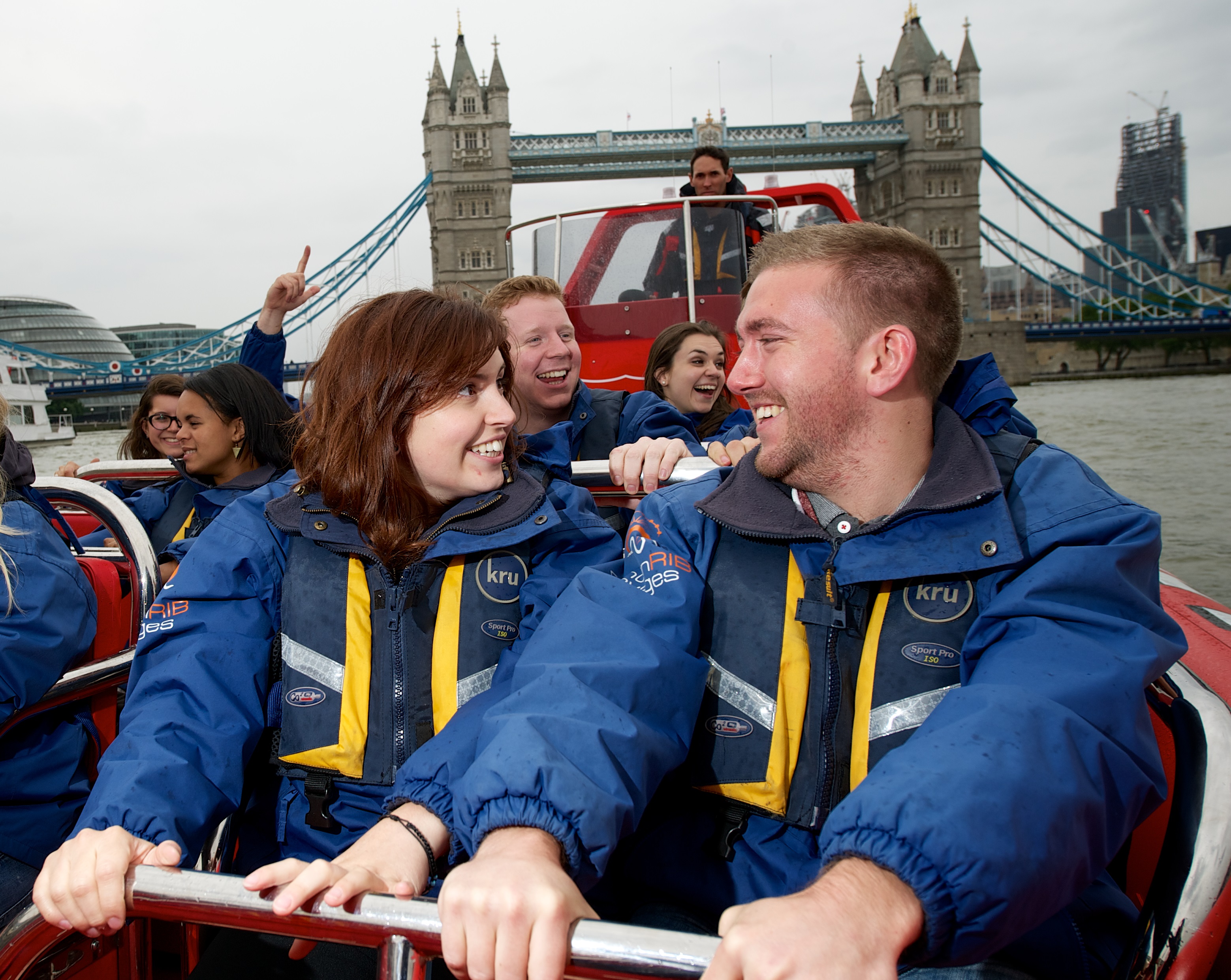 We have teamed up with smallcarBIGCITY to bring you the ultimate mini adventure, on land and sea. Which is good, because you may well need to cross a few oceans when adventuring...
Your adventure will begin at sea (well on river to be precise). Meet us at The London Eye to begin, and we'll whisk you up the Thames at speeds of up to 35 knots. We'll eat up the river with our 400hp engine power and really get your adrenaline going! As you enjoy the ride our comedian guides will entertain as we make our way out of the city and along London's famous open air museum en route to Canary Wharf. We'll point out all the sights worth a mention along the way, too.
Then we'll drop you off for the 'land' part of your adventure. See the sights from the opposite perspective and travel through the heart of London in, you guessed it, a mini! From your own classic Mini Cooper you'll experience the charm of the capital, helped along the way by fantastic guides who will be on hand to personalise the experience throughout. The trip will truly bring London to life, with stories about the lives of the Royals to the locations of the Beatles. Groups can also be accommodated on this trip, in a mini convoy! A mini adventure en masse... what could beat it?
To find out more or book your mini adventure today visit our website or call 020 7928 8933.
Like this blog?
You'll love these trips!