London RIB Voyages Loves... Brainwave
Published by Thames Rockets 4075 days ago
Loyal followers and likers of our Facebook and Twitter pages may have noticed a little campaign we ran last week. To show our support for Brainwave, the charity helping children achieve their potential, we offered a £1 donation for every single person to like our Facebook page from Wednesday to Friday last week. We're delighted to announce that thanks to the support of our lovely Facebook followers we were able to raise £667, which we decided to round up to £1,000 for this very worthy cause.
Brainwave is a charity that exists to help children with disabilities and developmental delay achieve their full potential. That potential may be anything from helping a child walk or ride a bike to recognising colours or writing their name. Children supported by Brainwave have a range of conditions including Autism, brain injuries such as Cerebral Palsy and genetic conditions such as Down's Syndrome. We are delighted to support Brainwave, a charity we selected last year after some research into new and innovative charities in the local area.
In the past we have supported Brainwave with a fundraising event, run in conjunction with Children in Need. A day of free boat trips courtesy of London RIB Voyages saw the children come on board with their families, for an unforgettable day of fun on the river. Brainwave never fail to impress us with the support they offer children and their families. And we will continue to support them however, and wherever we can! For more information on Brainwave and how you can help please visit the Brainwave Website, visit the Brainwave Facebook or Follow Brainwave on Twitter.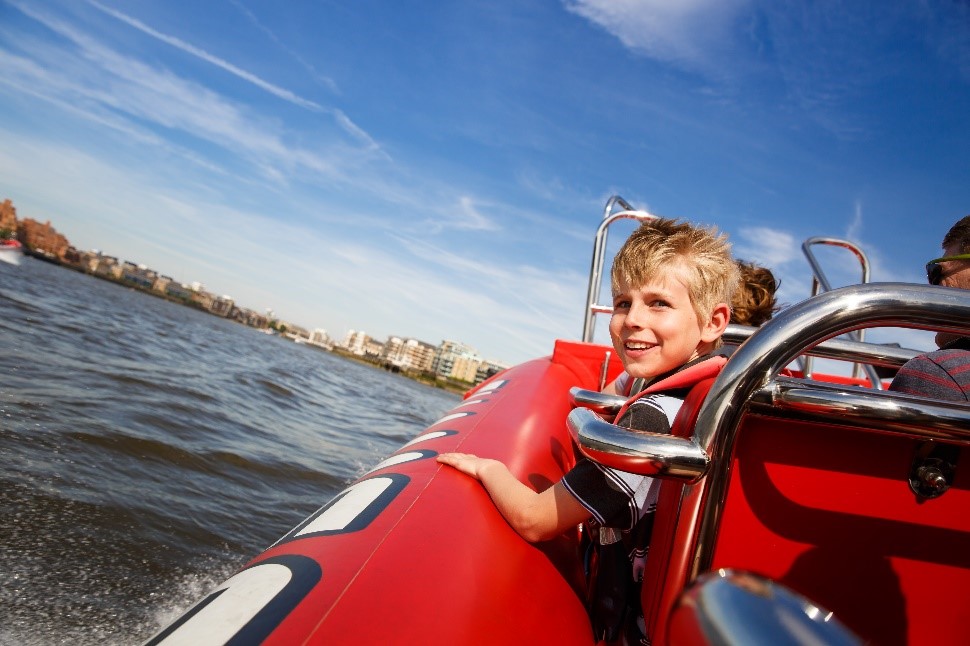 Like this blog?
You'll love these trips!